Error description
The error code "Err01" / "Err 01" indicates a hardware error of the objective connection of Canon EOS DSL-R cameras. In most cases the issue is caused by dirty gold pin connectors inside the camera body or on the objective - not a serious thing then -> simple cleaning solves the problem...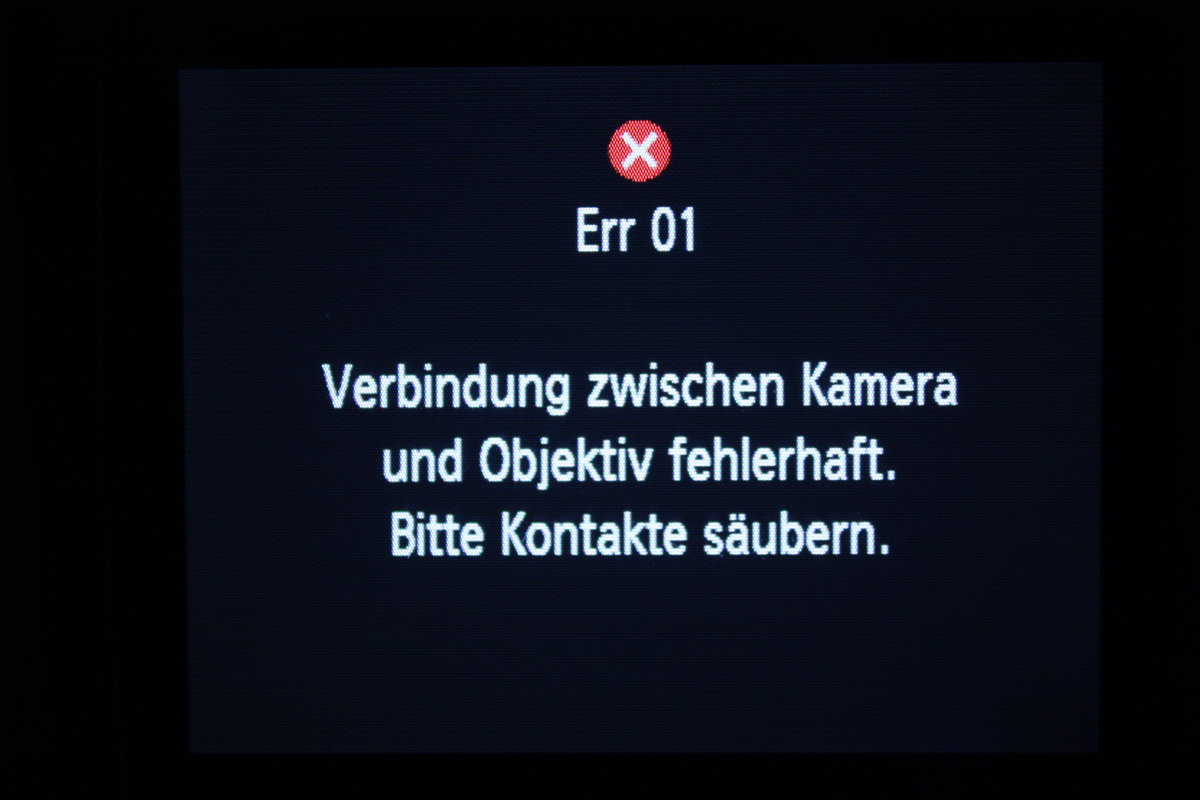 The camera presented here, however, worked with no objective (I tried three different ones...) although it was perfectly clean outside. As I had the info, that it had been used inside a cave with high humidity and that it may have been damaged by water, I opened it.
A peek inside...
For a DSL-R camera the EOS 1100D is pretty easy to disassemble (e.g. the repair of the objective connector of much more expensive DSL-Rs requires soldering and memorizing / documenting the positions of a plethora of different types of screws). After removing all visible outer case screws the camera back came of easily. Some caution was necessary to prevent damages to the two flex connectors of the LCD screen (orange) and buttons (blue).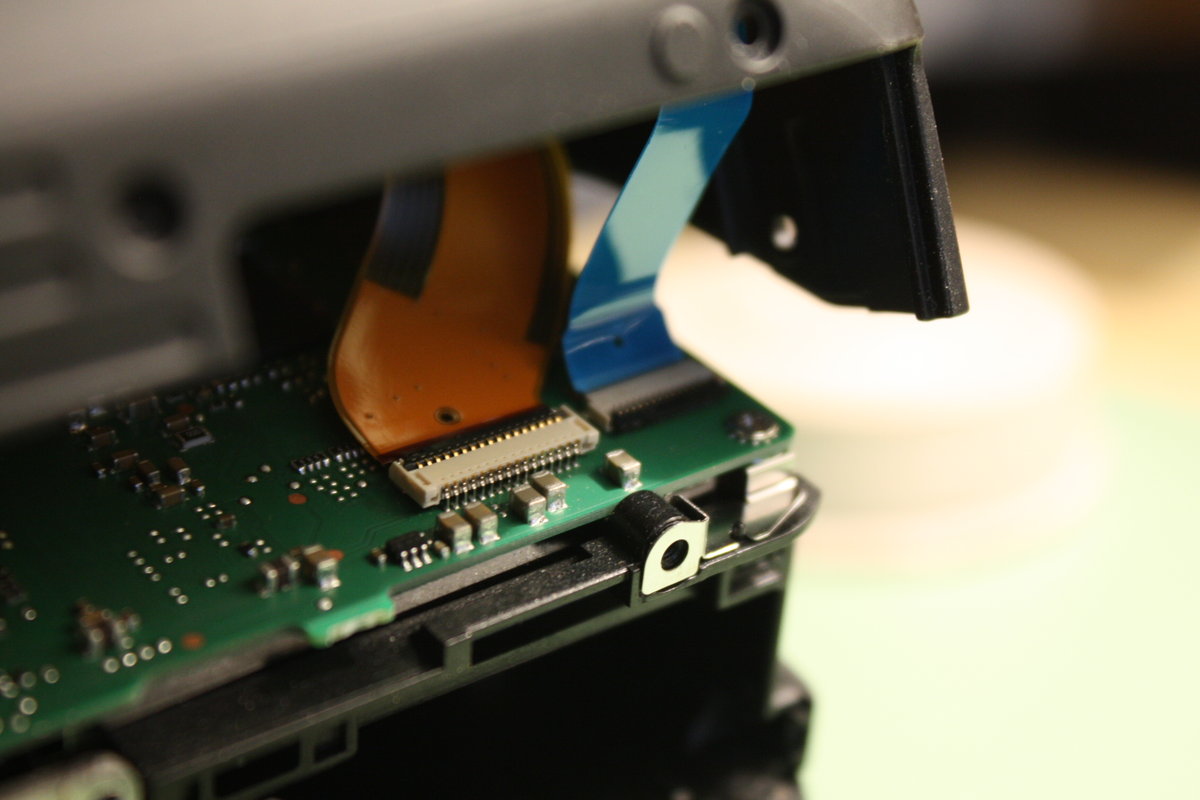 After removing the camera back, the circuit board and further connectors became accessible. I immediately noticed some corrosion on the objective connector (blue circle).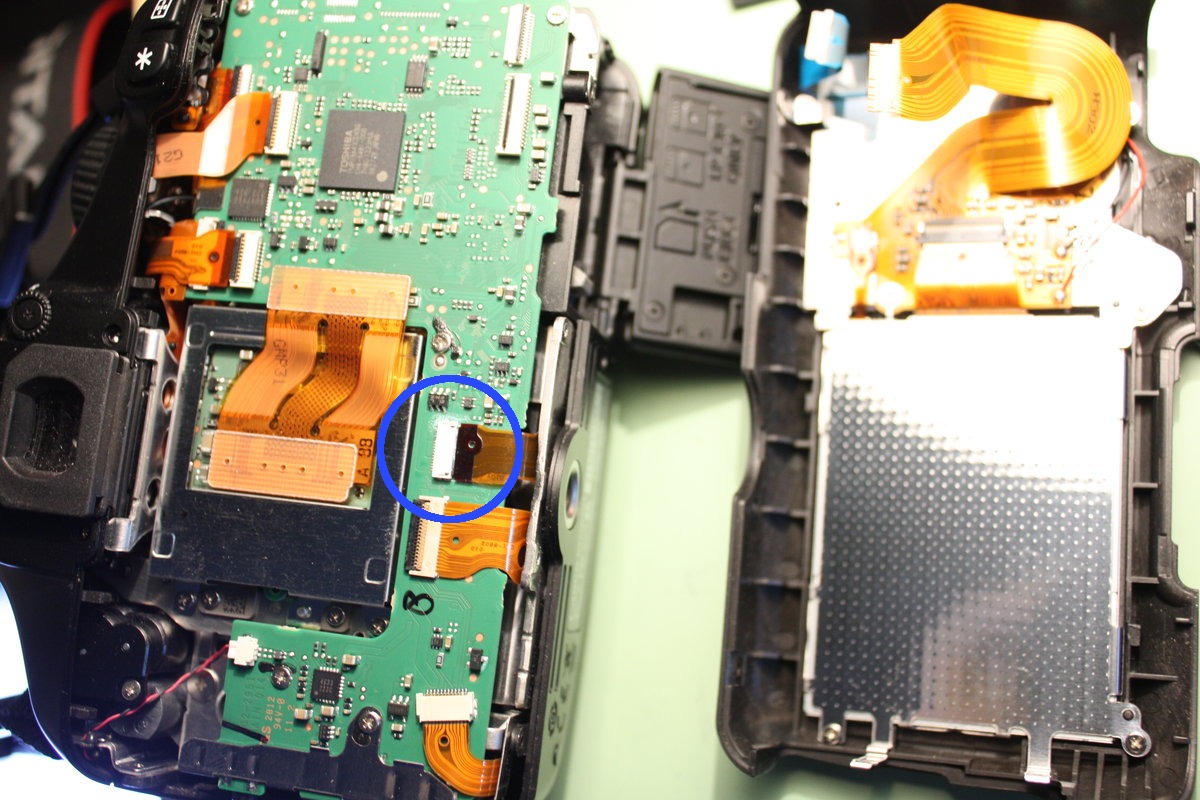 Under the microscope the damages were even more apparent...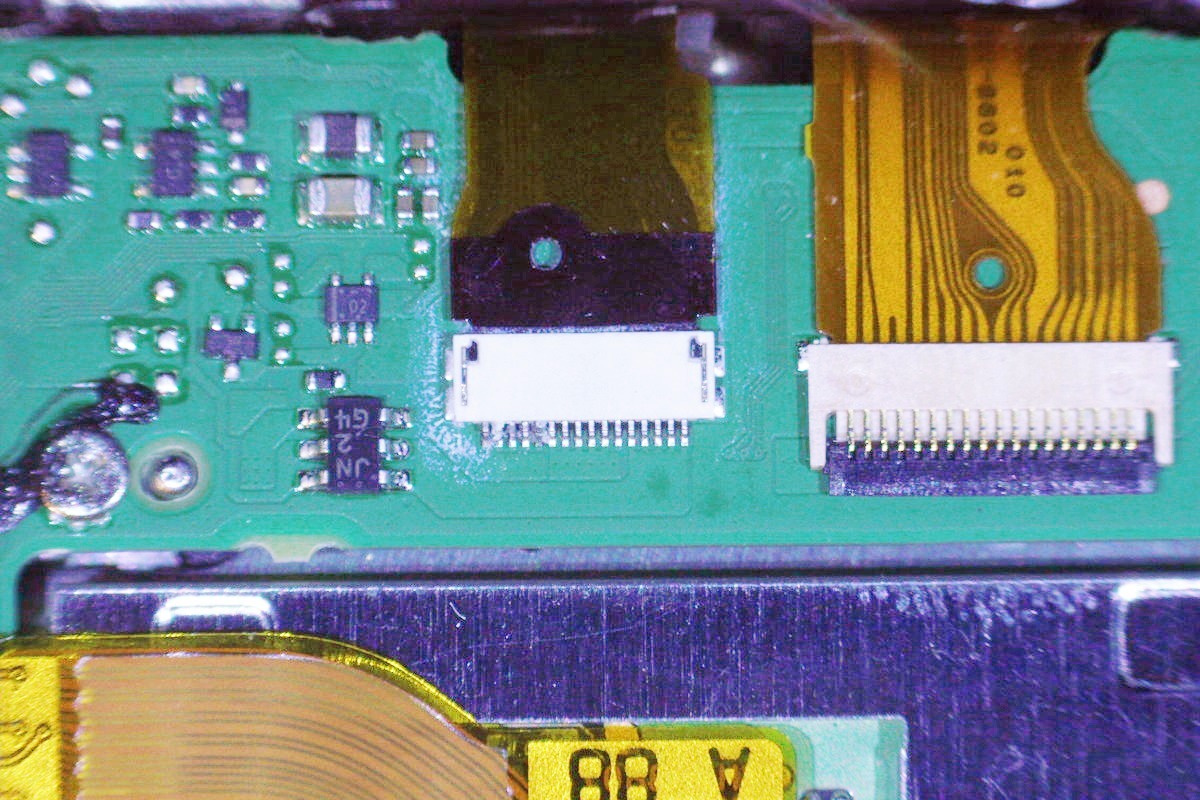 ...just as on the underside of the flex cable...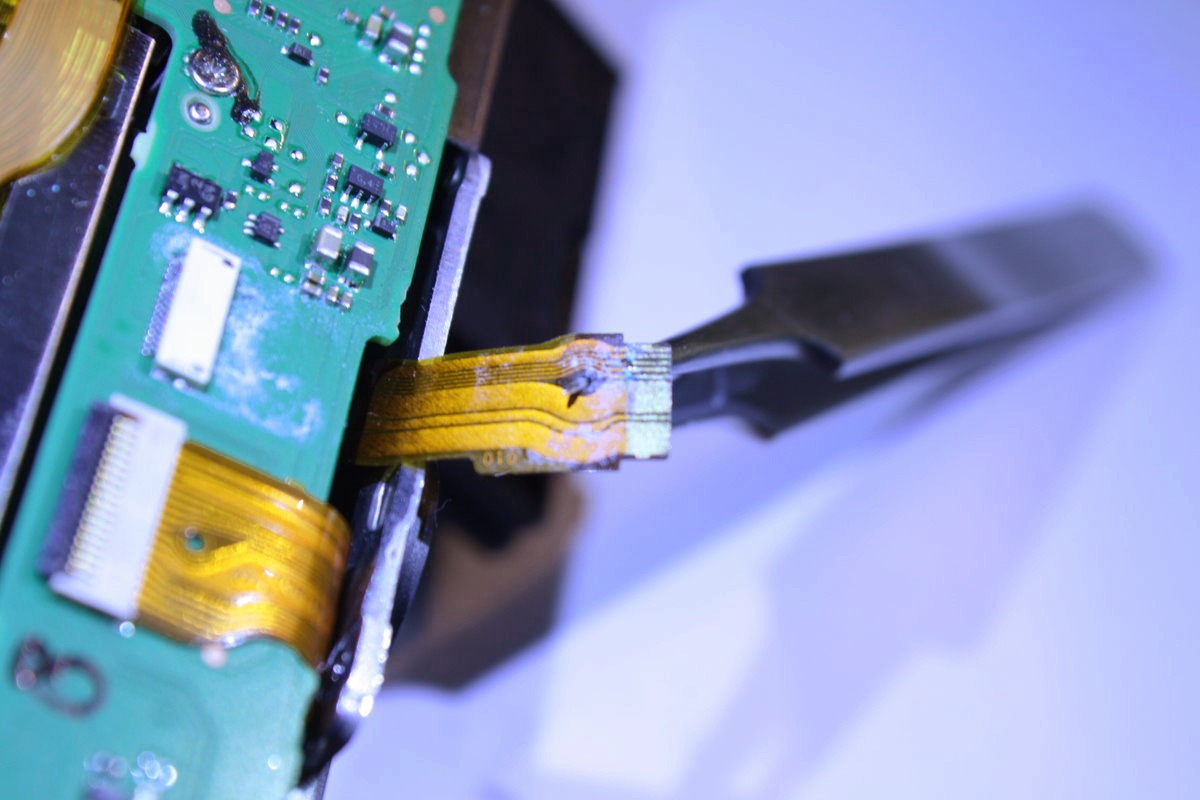 To get the damaged connector cable (1) out, I removed the front cover of the camera and the metal shield with the tripod mount (2).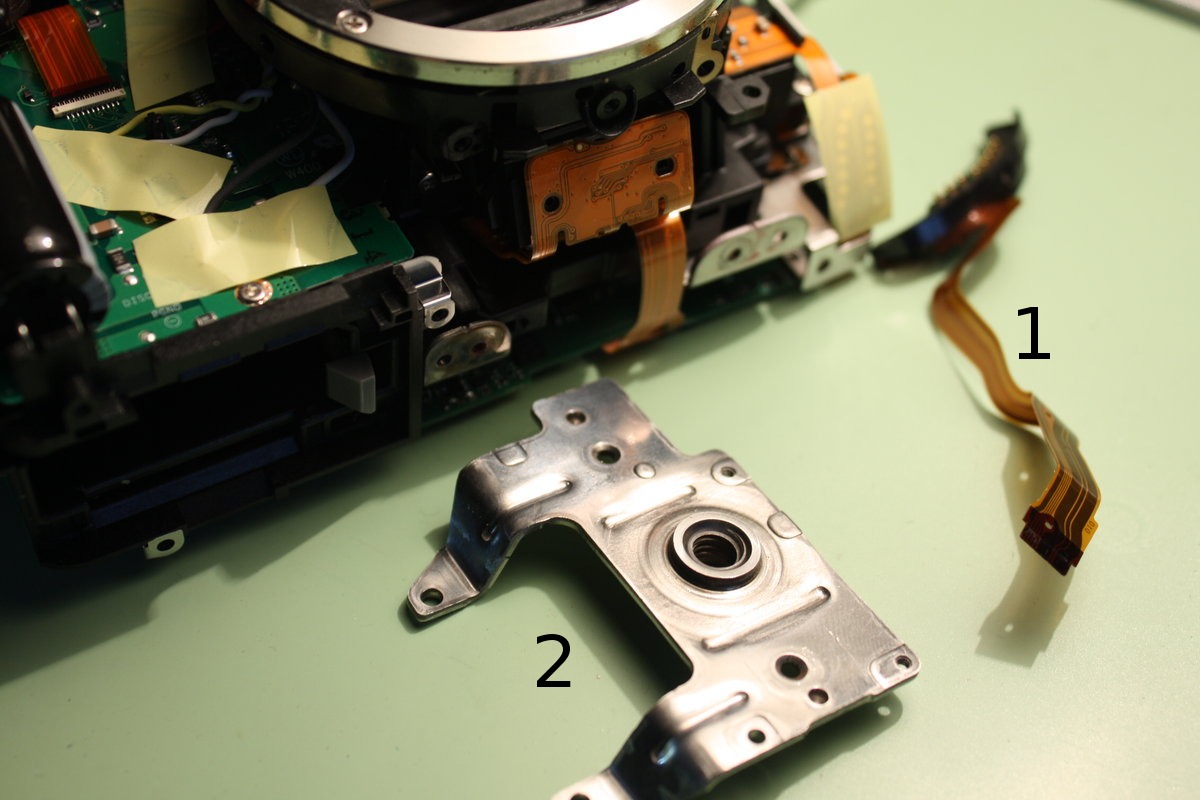 Microsurgery...
I cleaned the flex cable with some solvent and checked it again under the microscope. Sadly, three circuit traces (blue circle) were severly damaged / broken. As I could not obtain a replacement cable, I decided to do some fine-soldering...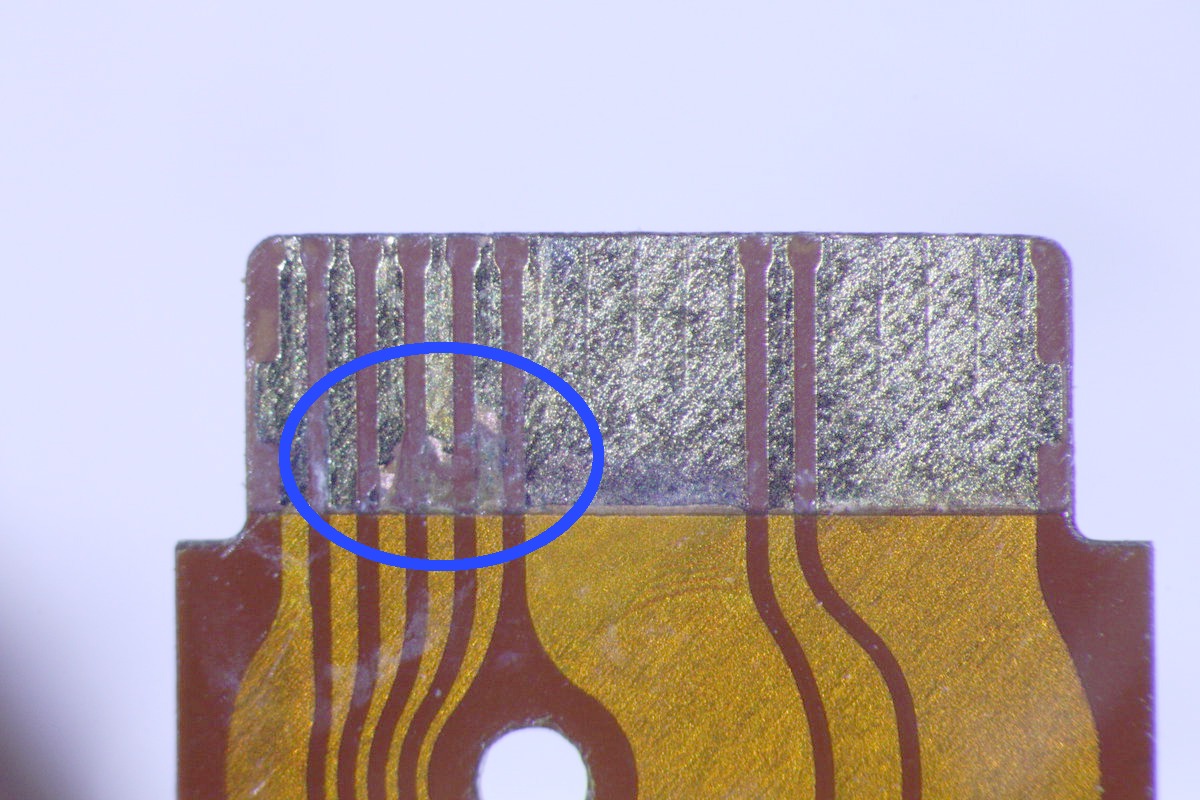 To repair the traces I scraped off some of the insulation and prepared the traces with solder flux.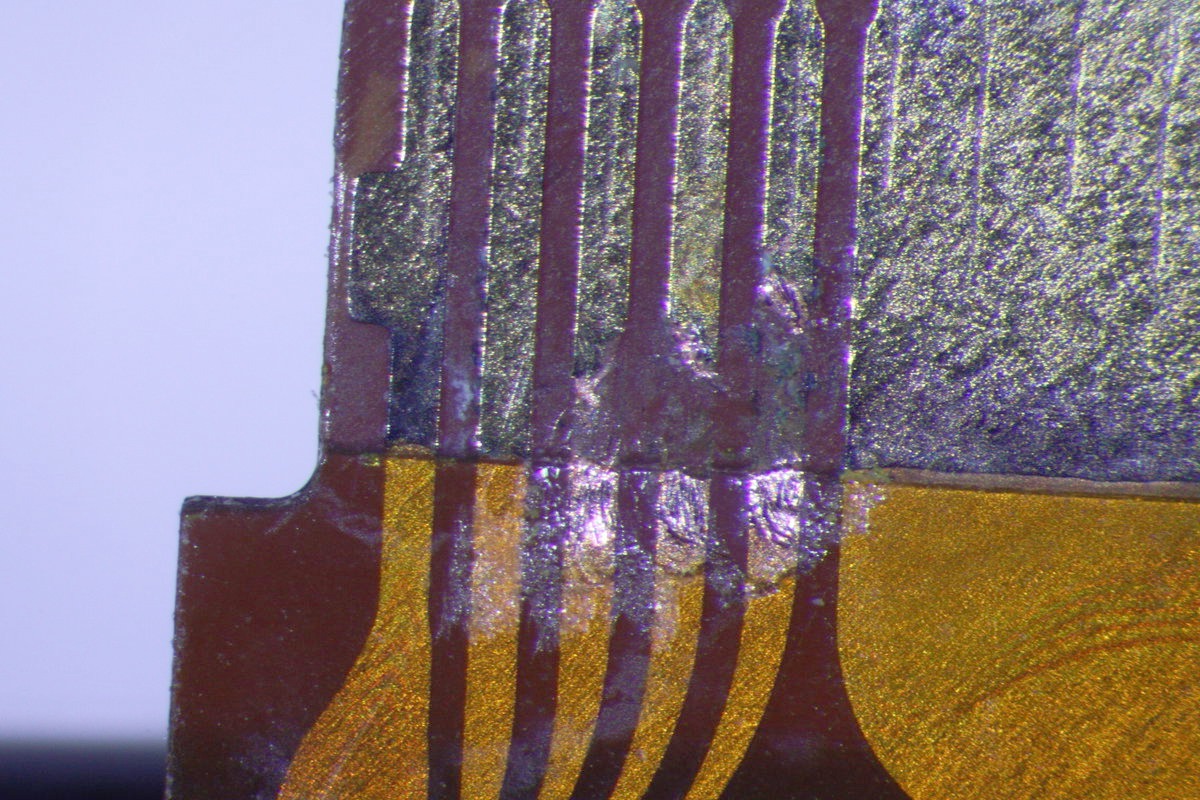 One of the traces came off after I touched it with the tip of the soldering iron. I took off some thin lines of the gold-plated contact areas (red circles) to reconstruct the damaged areas. It is not perfect but it should work until a better solution - e.g. a replacement cable - becomes available.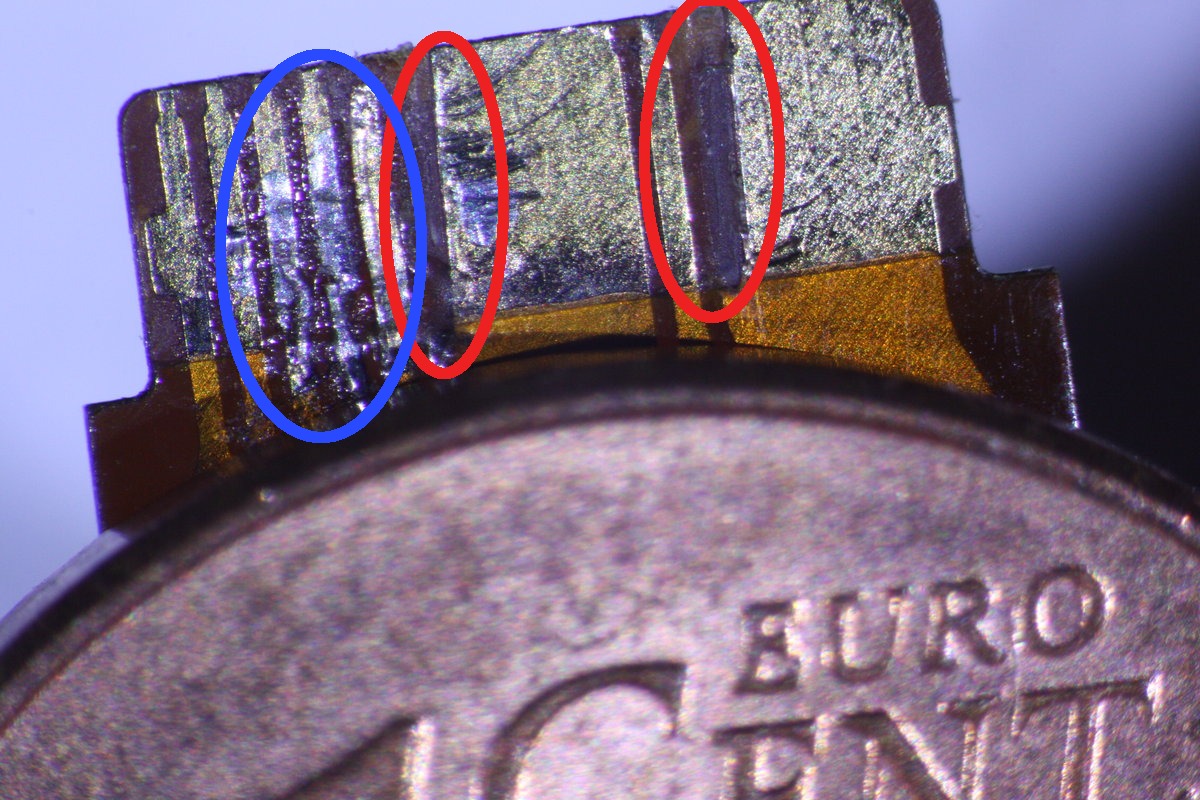 The Euro cent coin shows how small the soldered area actually was - real microsurgery...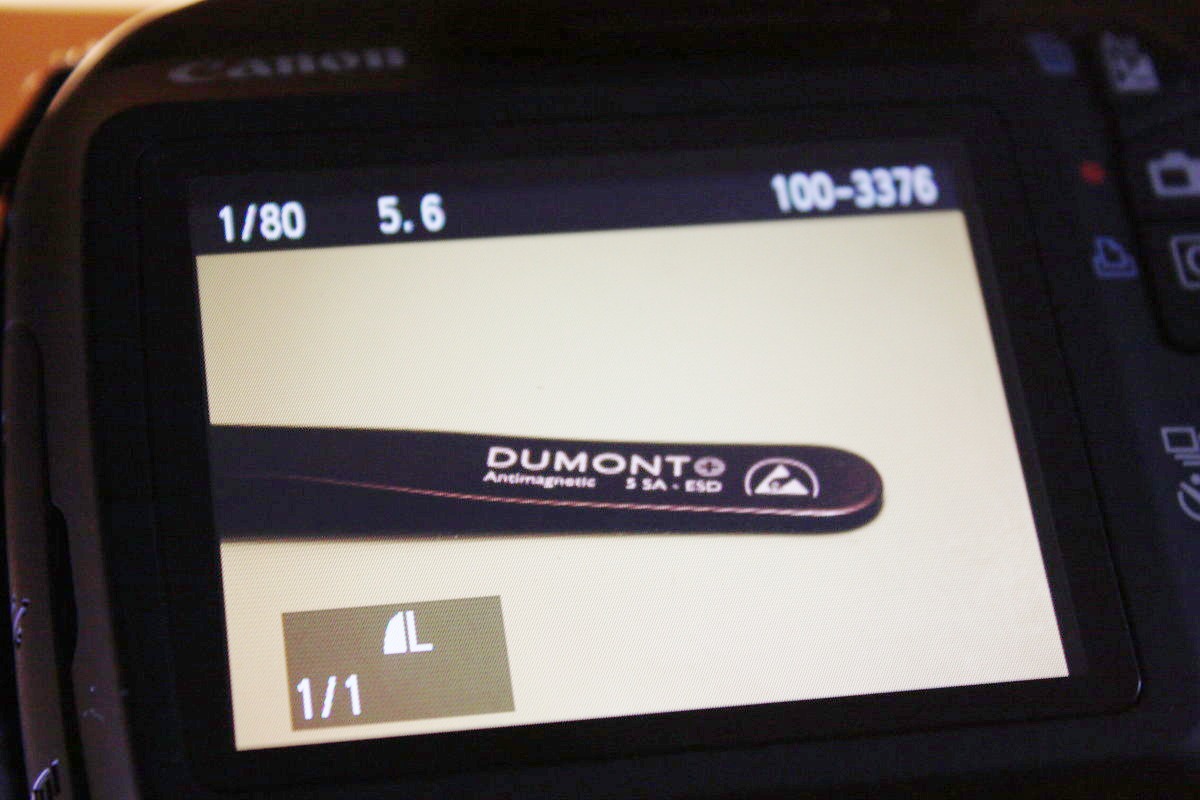 After putting everything back together the objective connection error was gone.
greetings noq2