Here the revision of a Swiss-made railroad pocket watch.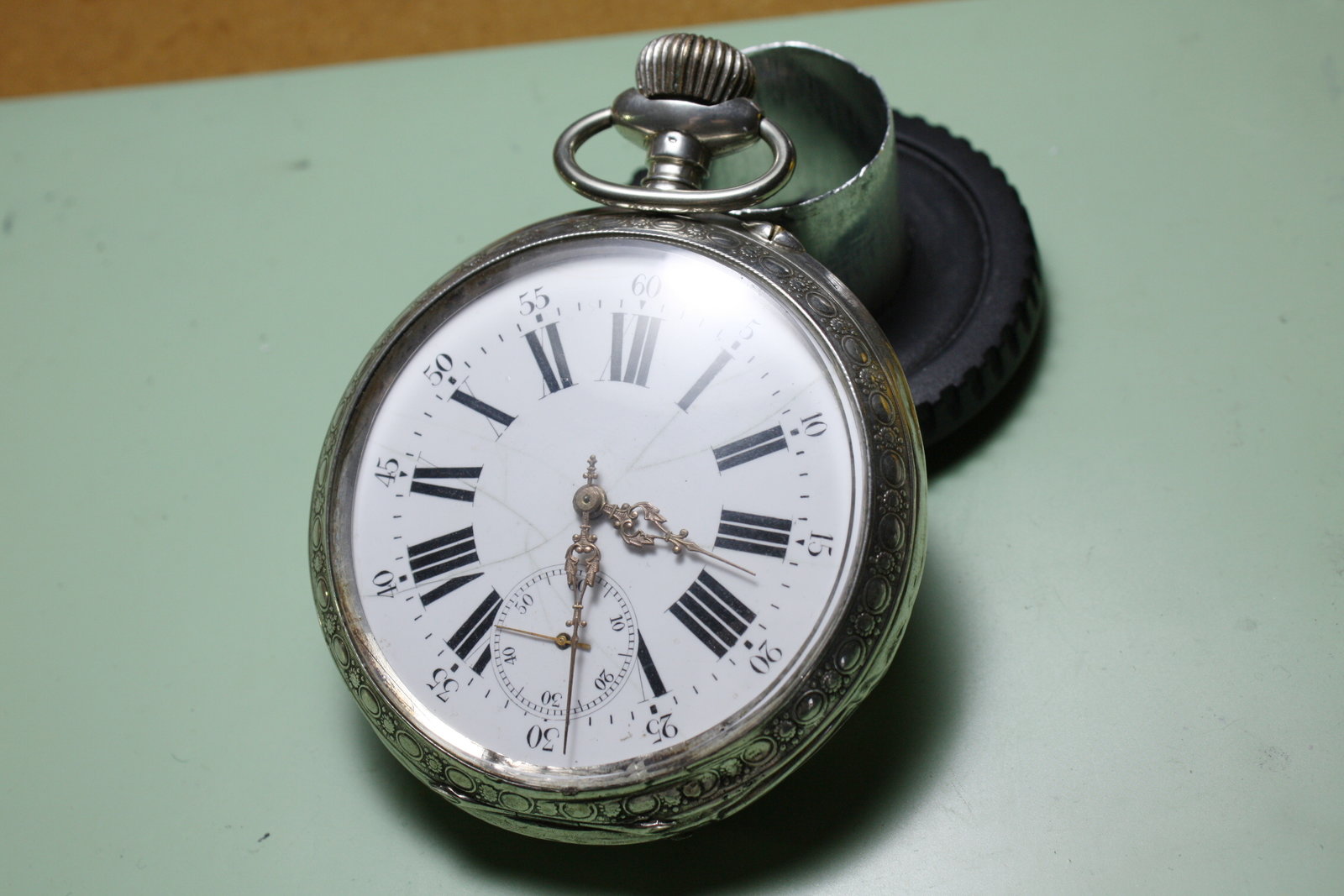 On the backside we find a depiction of an old steam locomotive.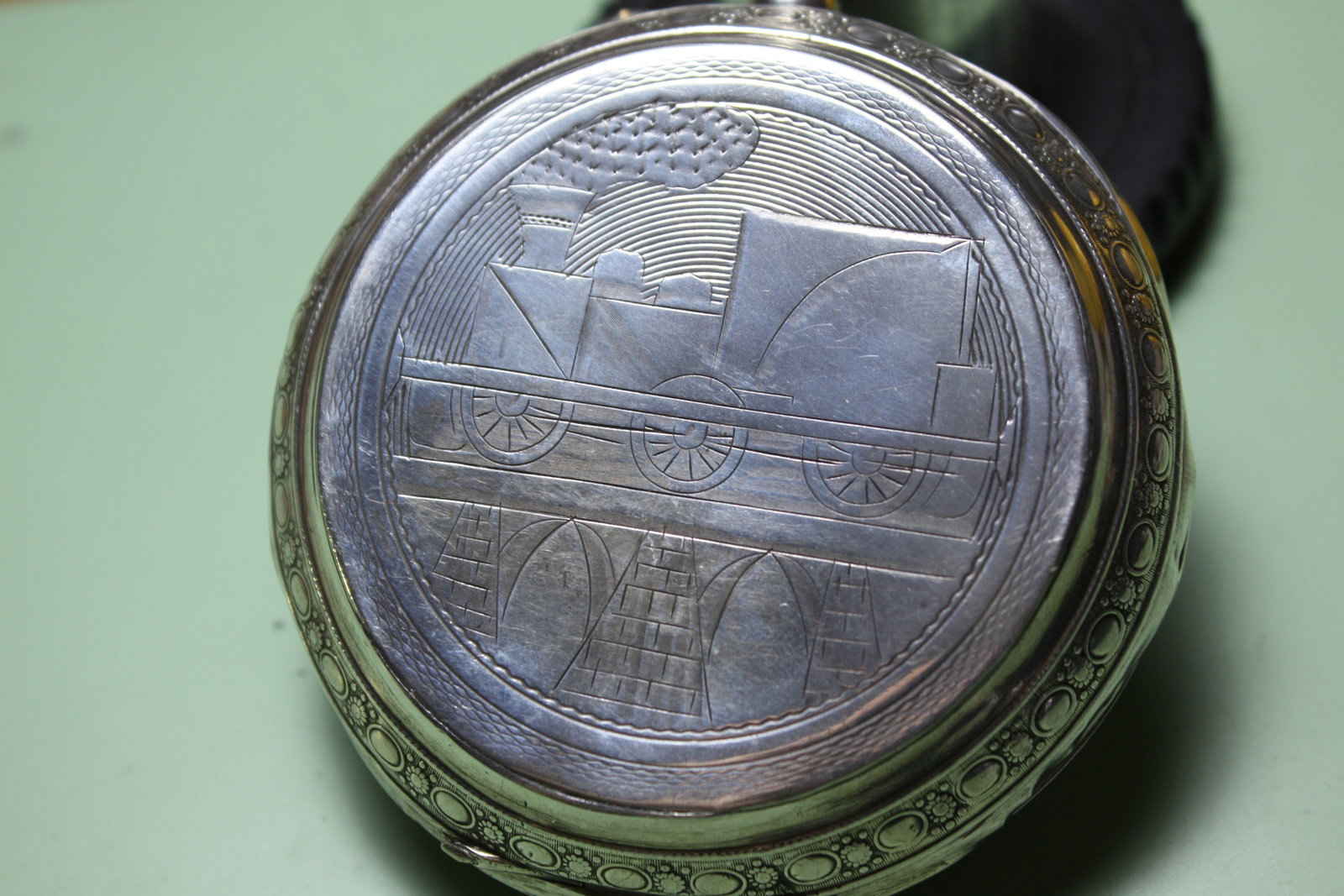 According to the dating function on mikrolisk.de and the style of the steam locomotive the watch could date back to the mid 19th century.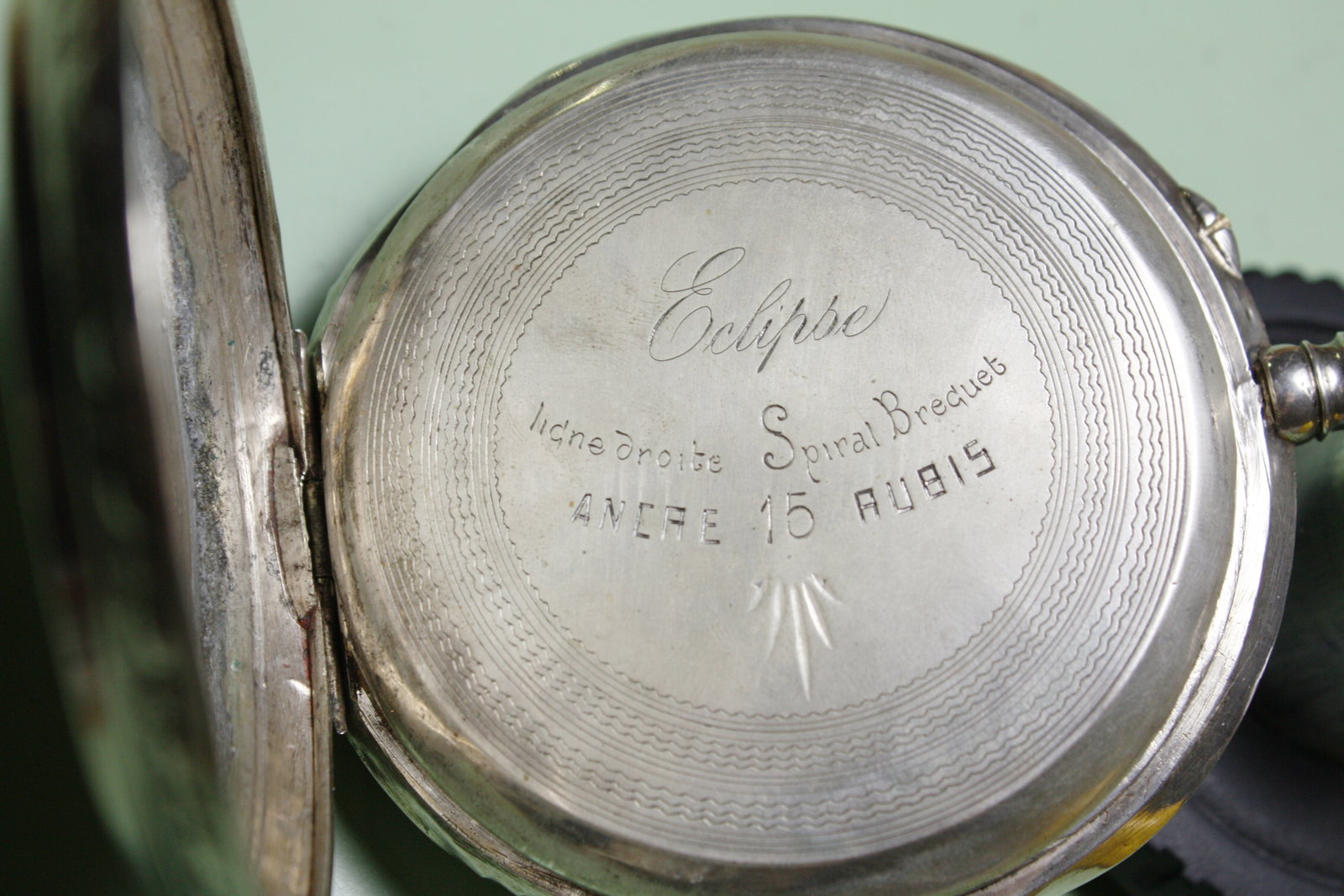 The watch was produced by Eclipse, its 15 jewels and the Breguet overcoil warranted for a decent quality back then.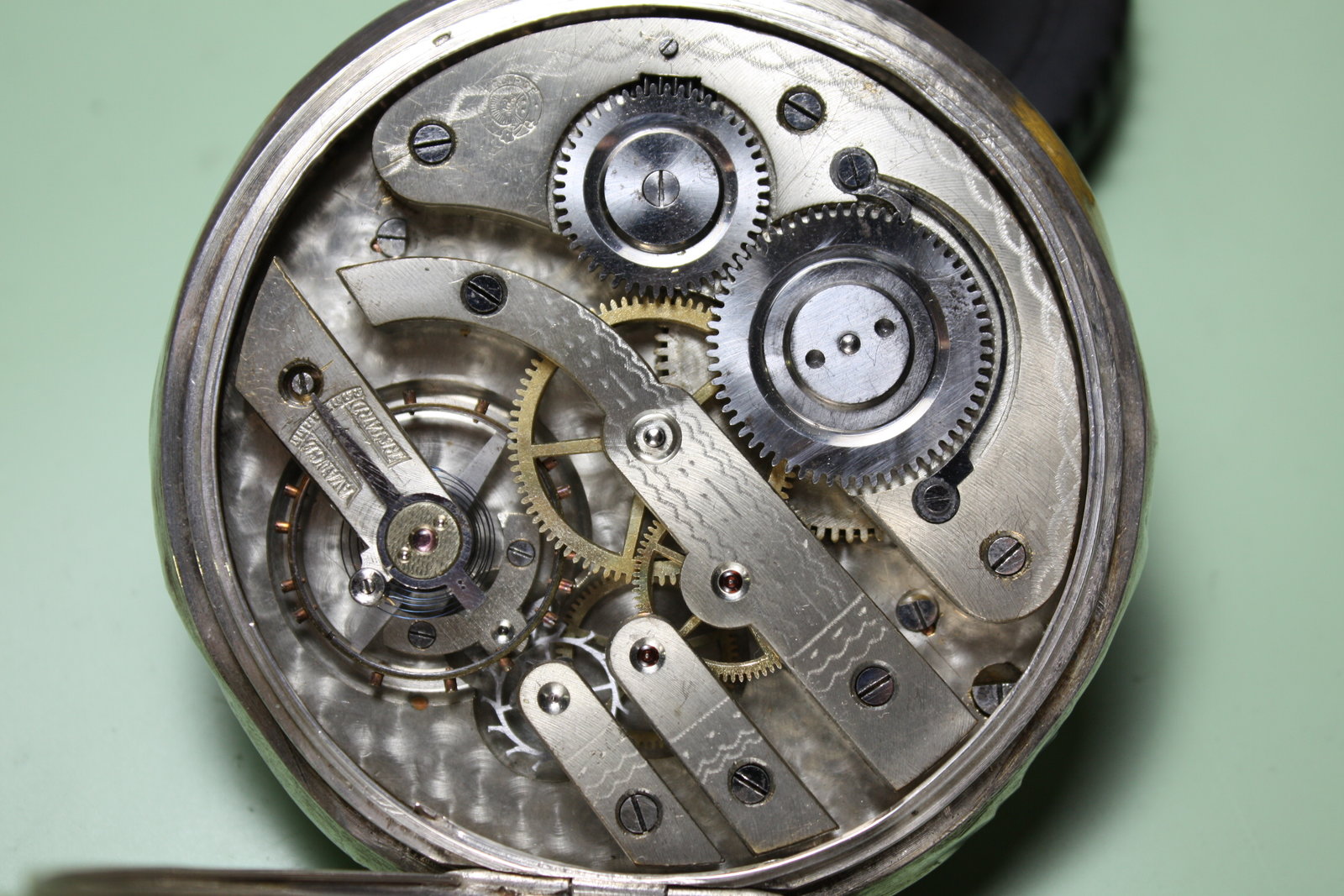 The movement is nicely decorated. As it is not really working, the pocket watch will get a service...
Teardown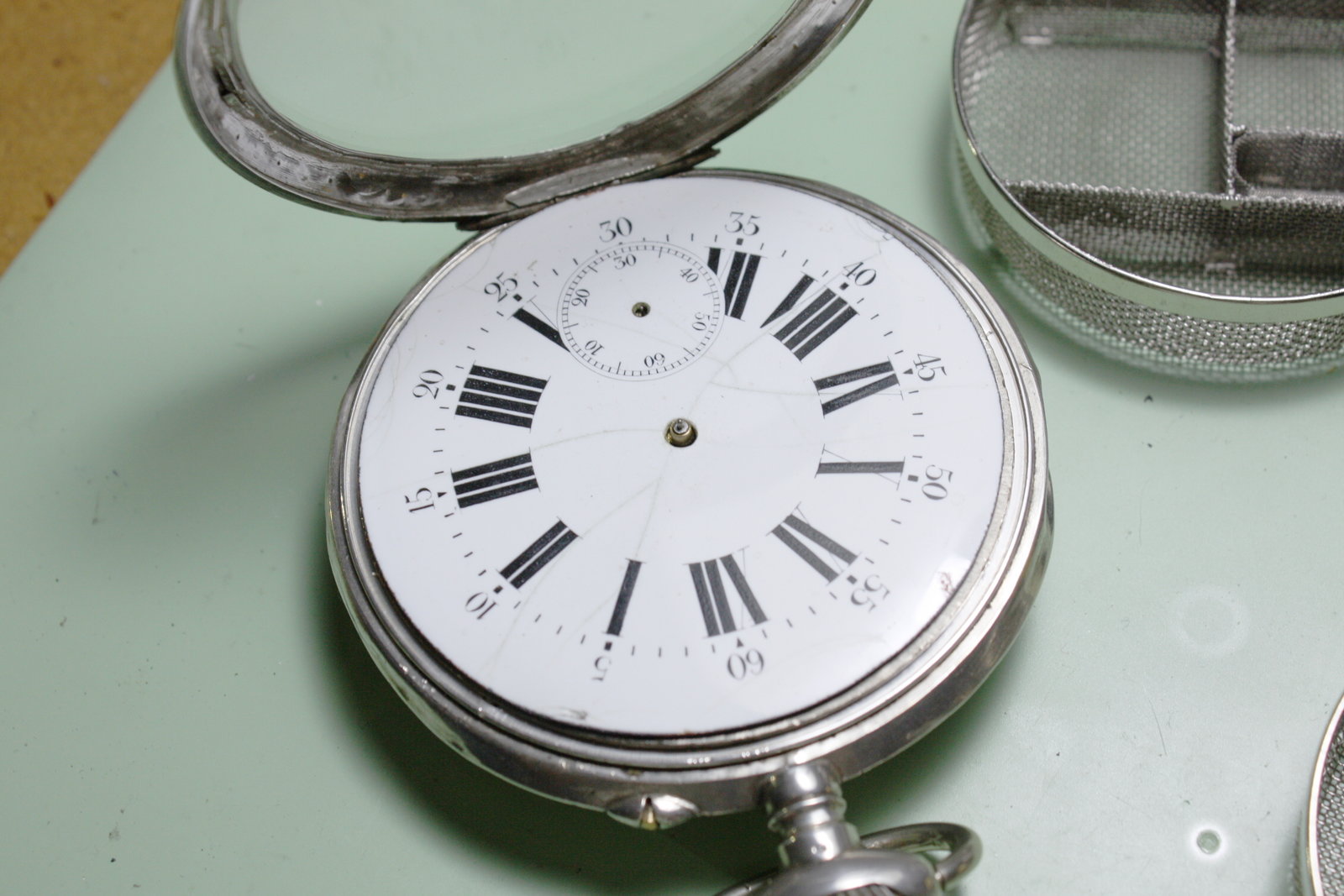 I start with removing the hands.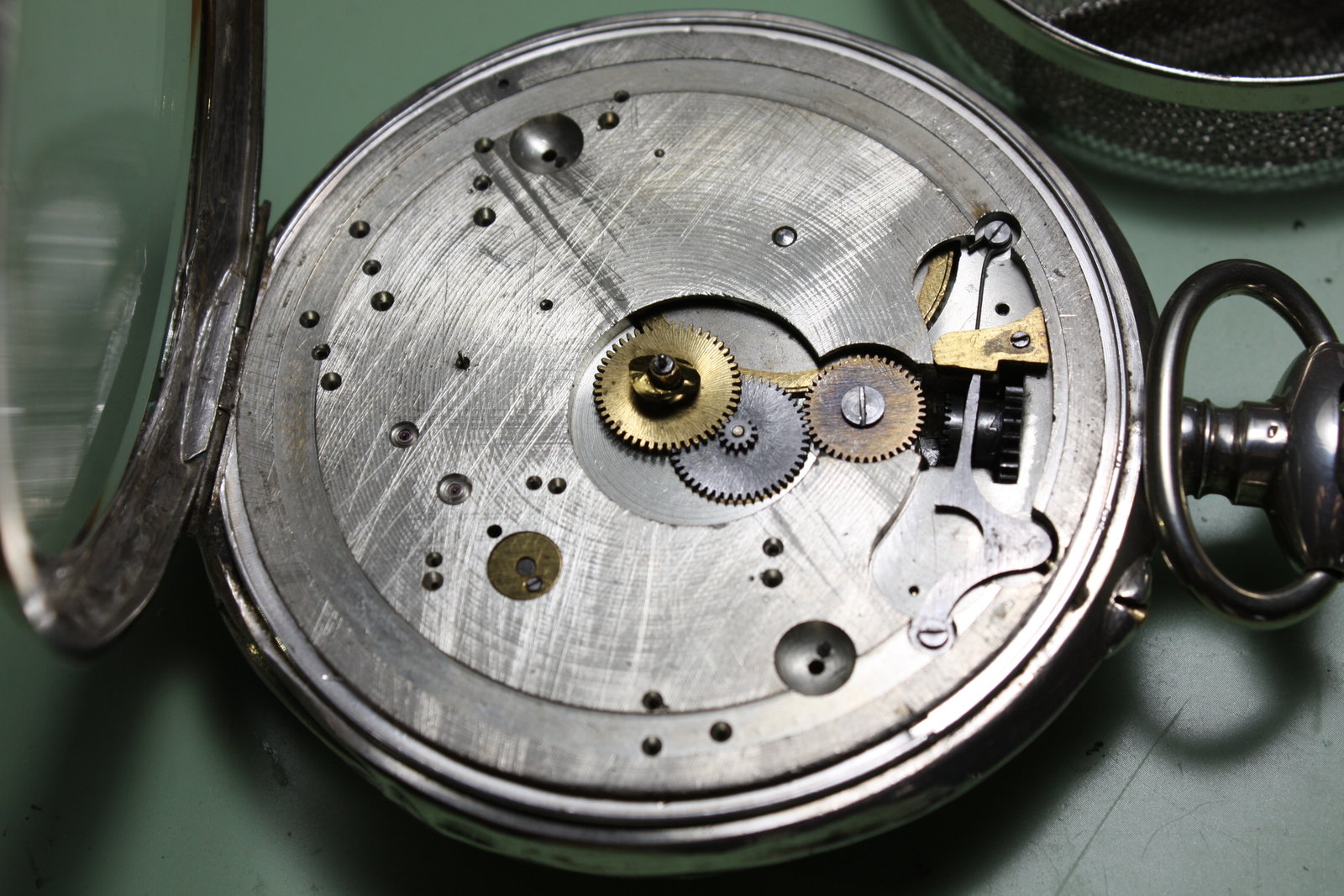 A peek under the dial.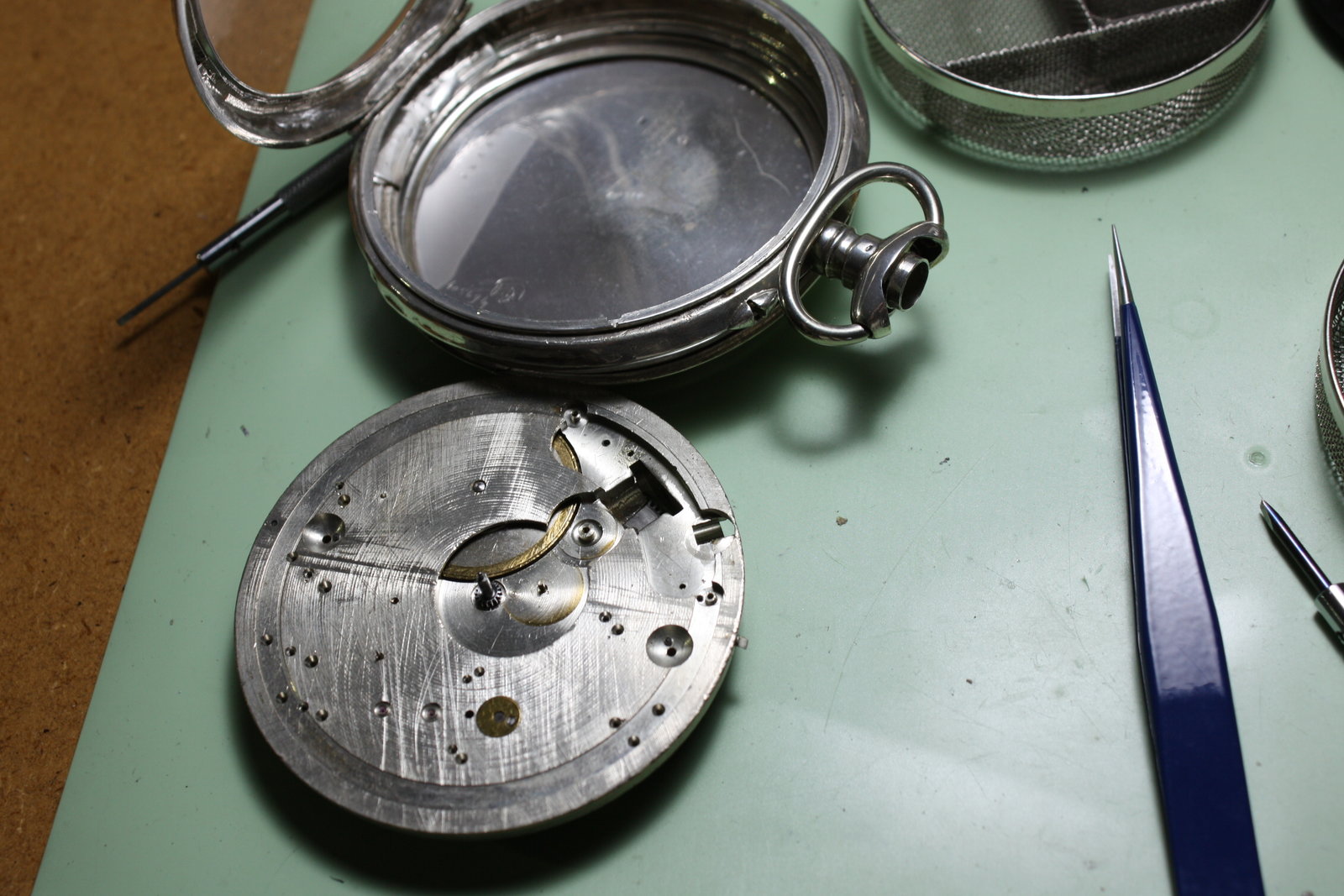 After the movement is out, the case can be cleaned separately.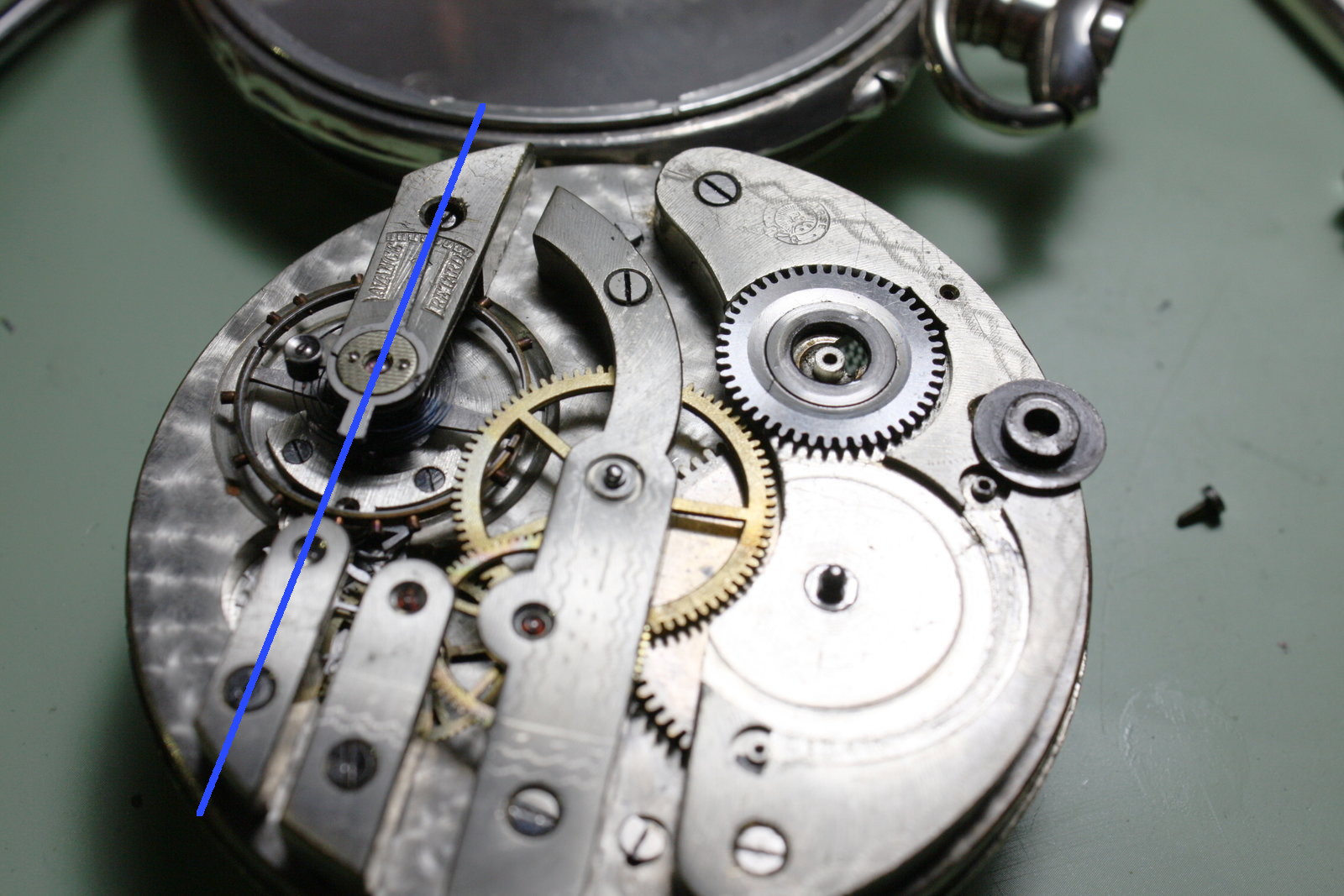 The "ligne droite" expression on the inner case cover means that the escapement parts are arranged in a straight line (highlighted in blue).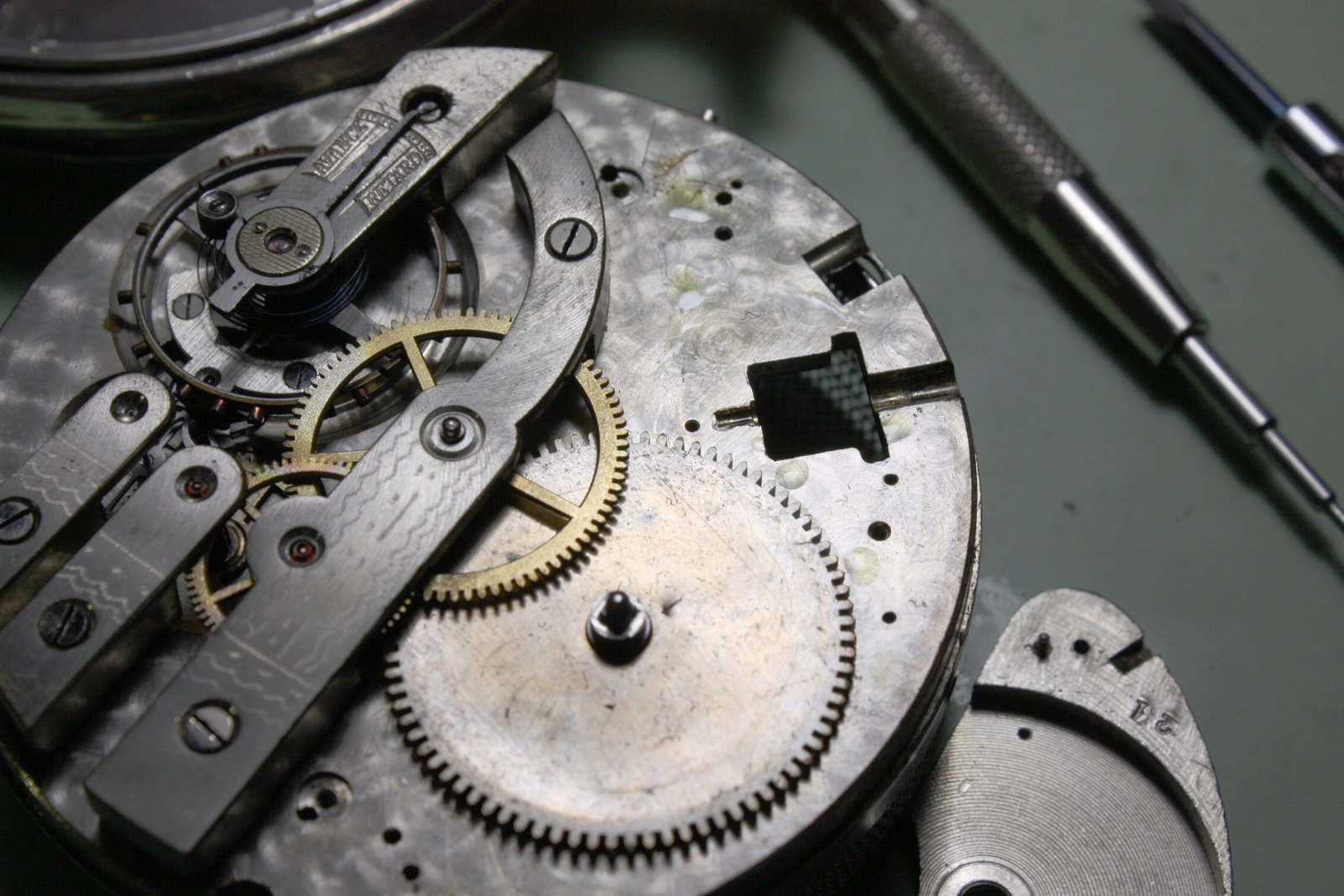 As it´s often the case with old pocket watches, the oil has conquered every gap between the main plate and bridges.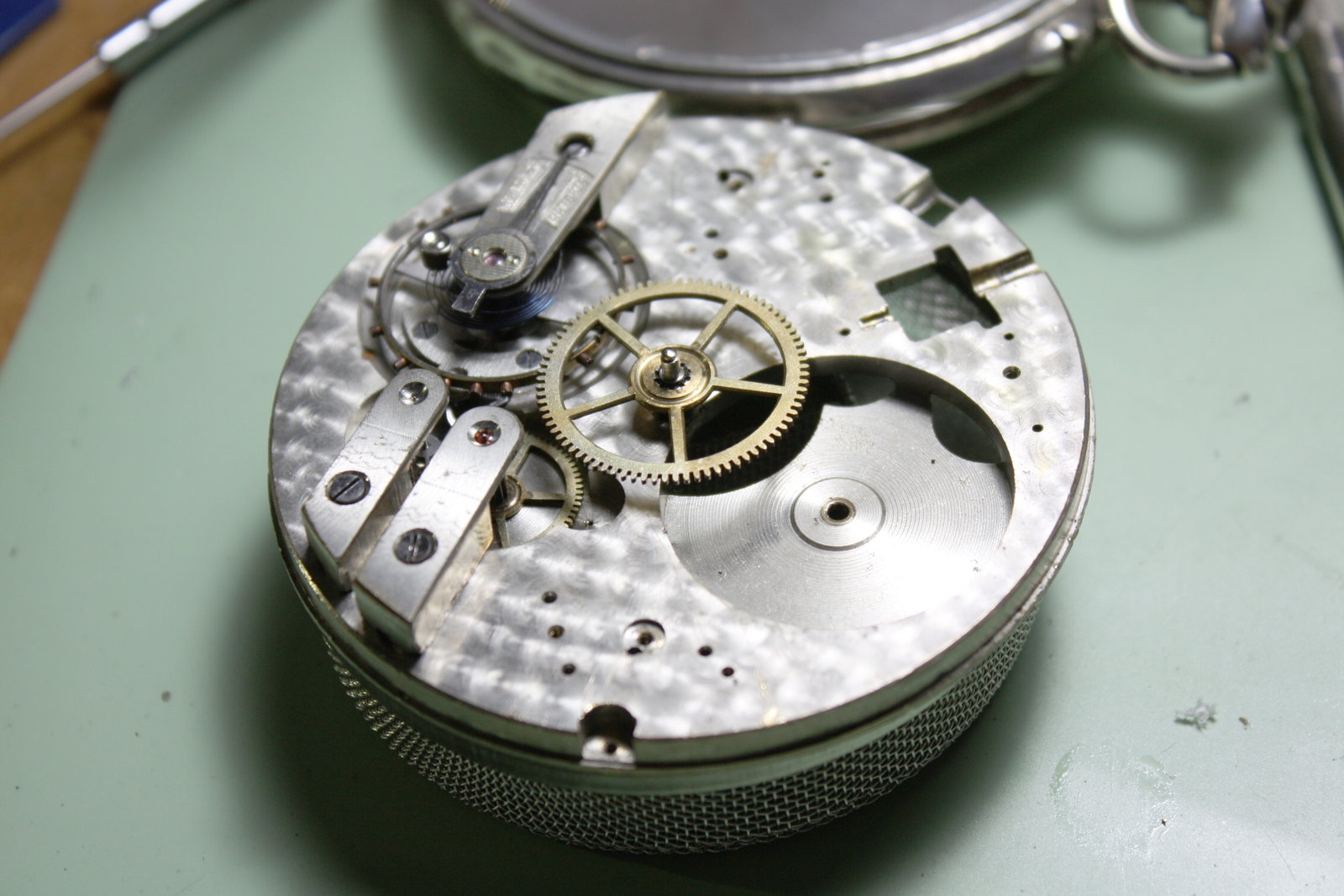 Here, most parts have already been removed.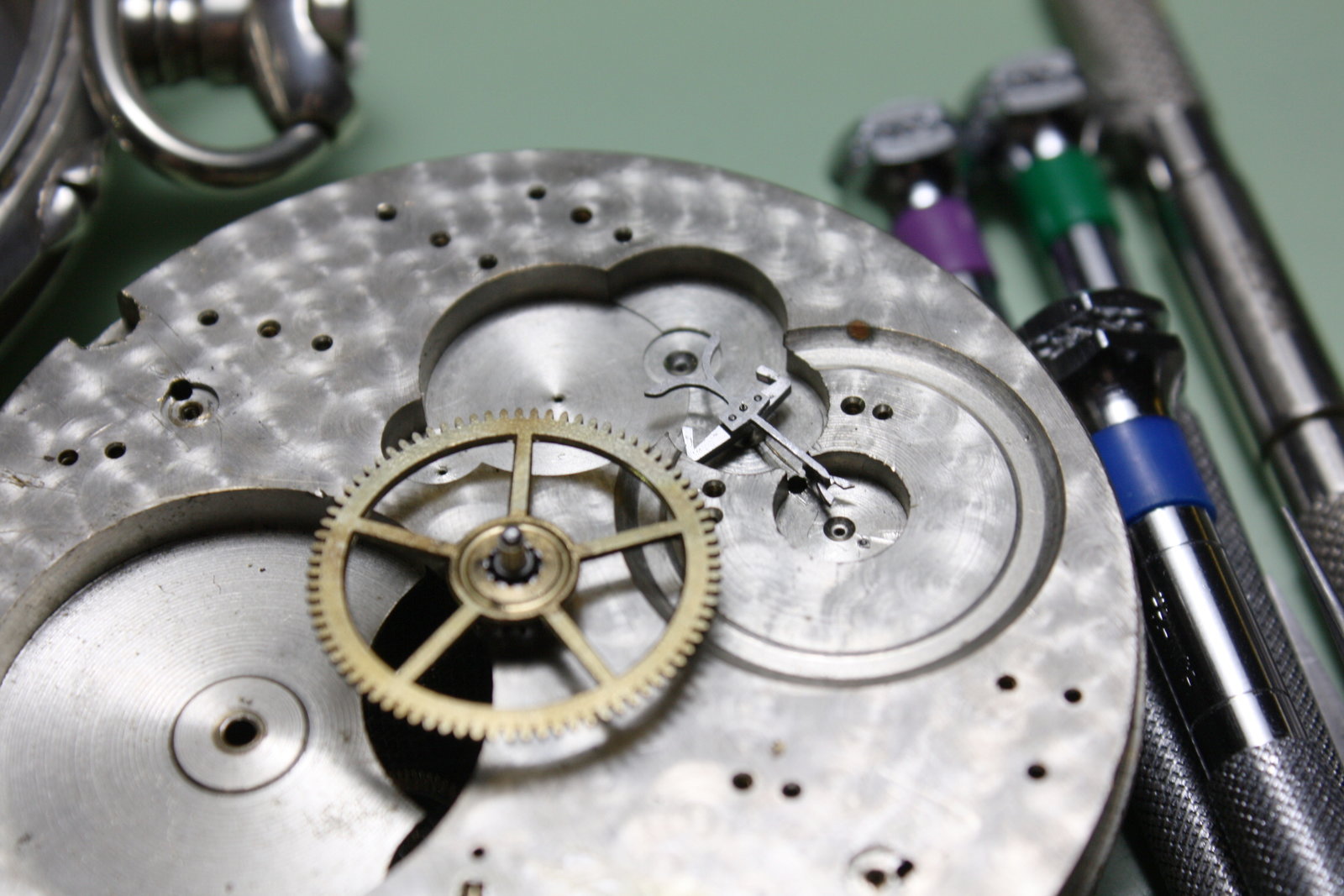 The anchor (part in the centre of the picture) has an interesting form - it appears to be some derivation of a "Glashütter Anker" escapement.
Typical for the latter are the recessed pallet stones (centered, pinkish-coloured).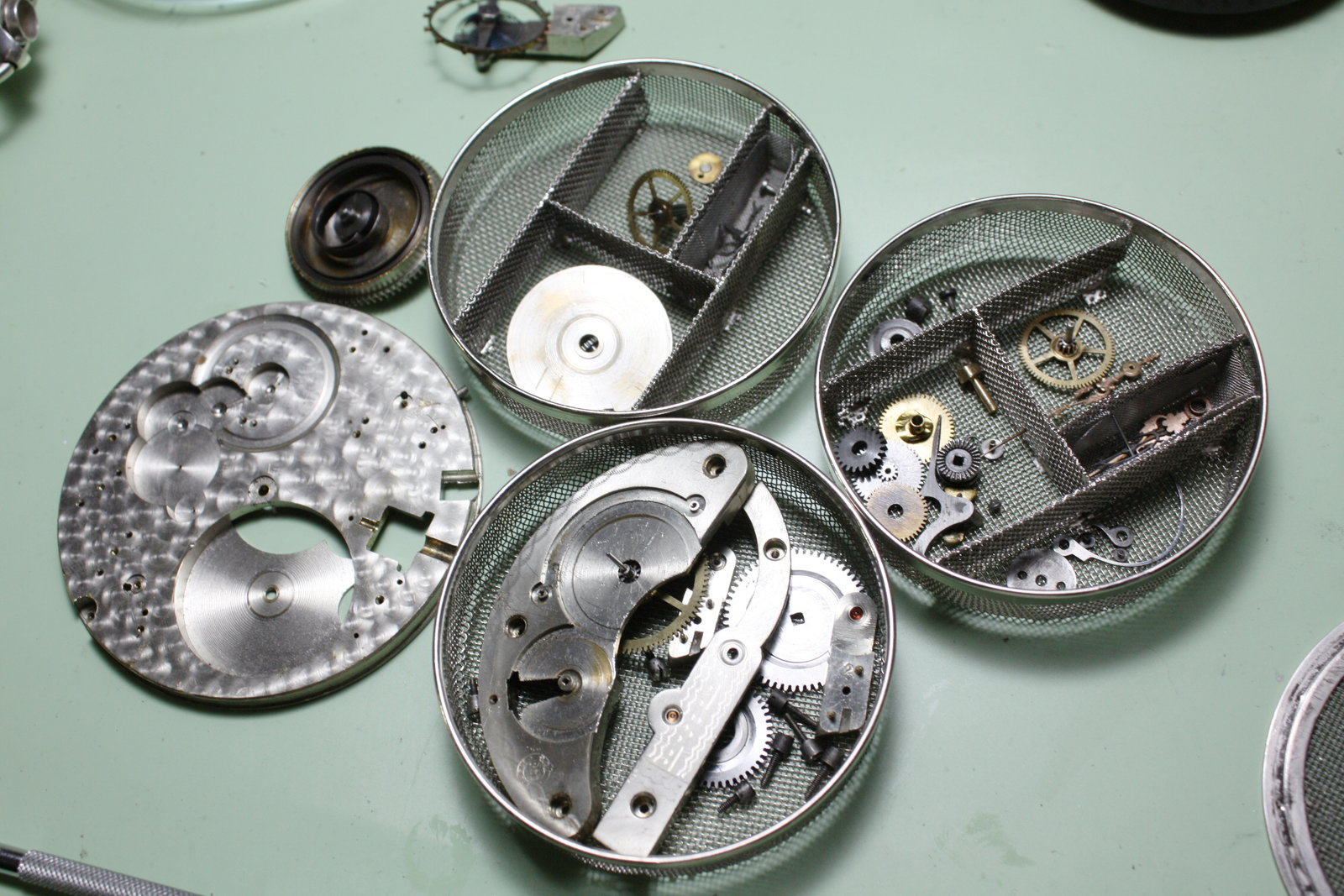 All parts ready for cleaning.
Reassembly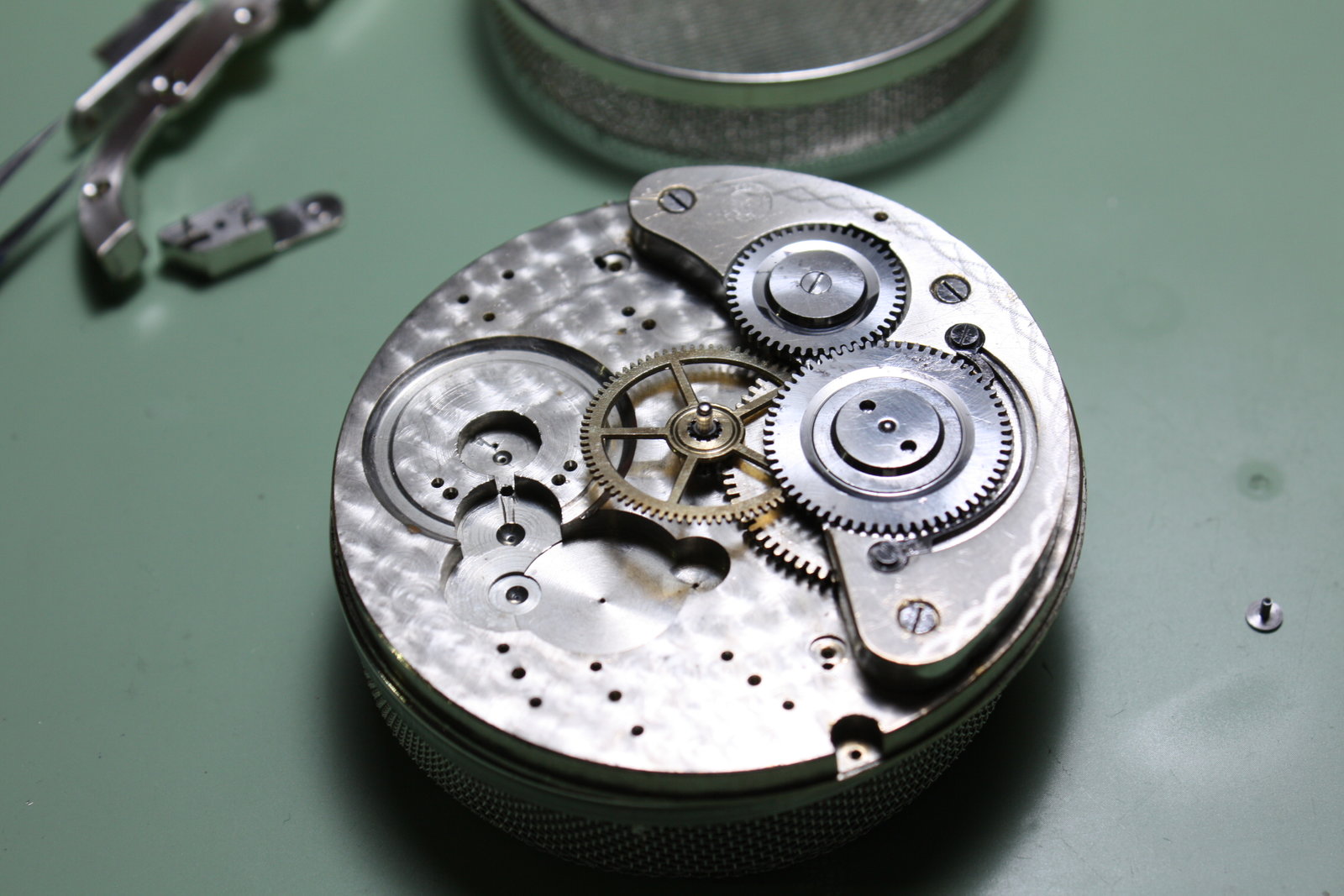 Mainspring bridge reinstalled.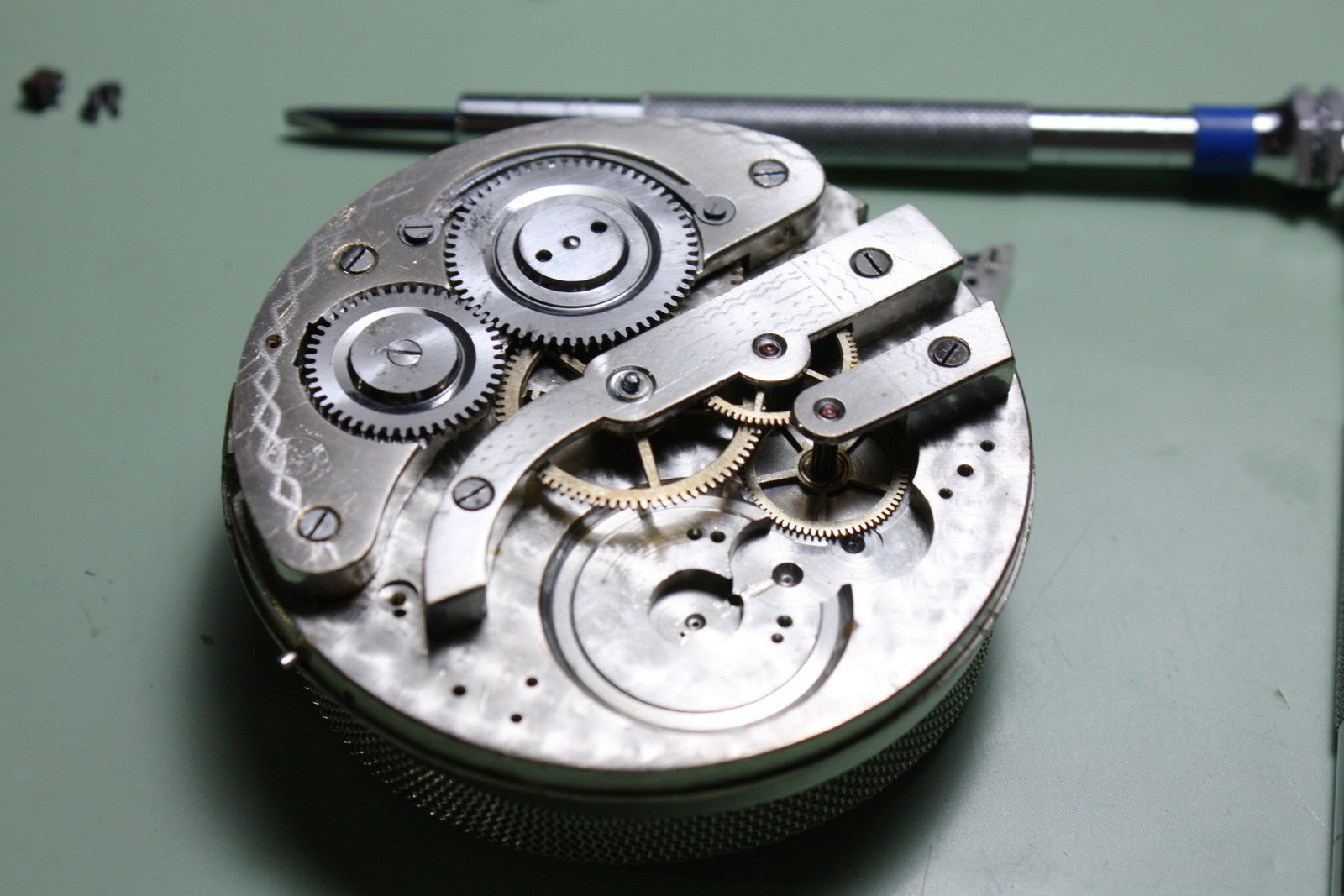 Wheel train back on main plate.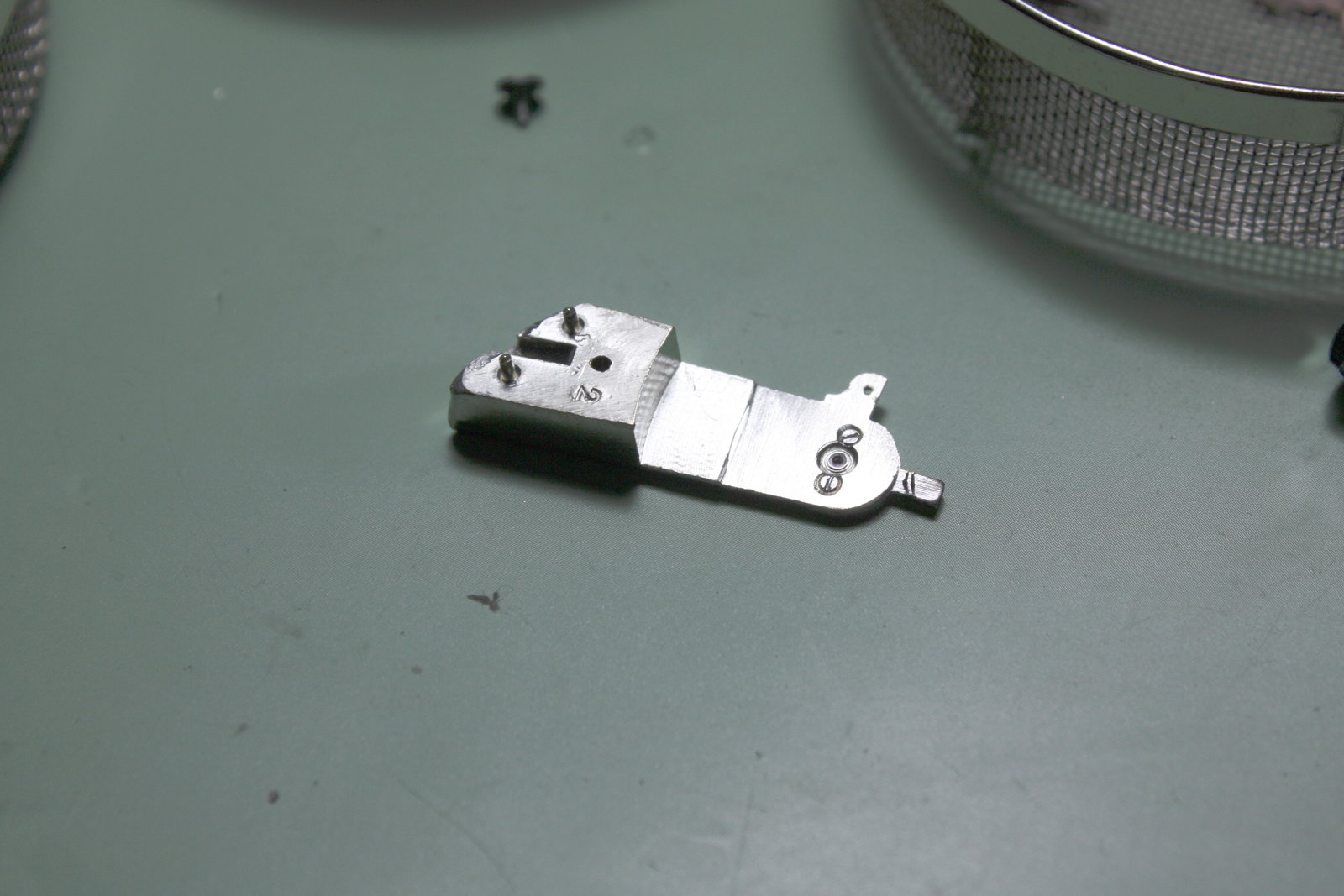 Oiling the balance cock.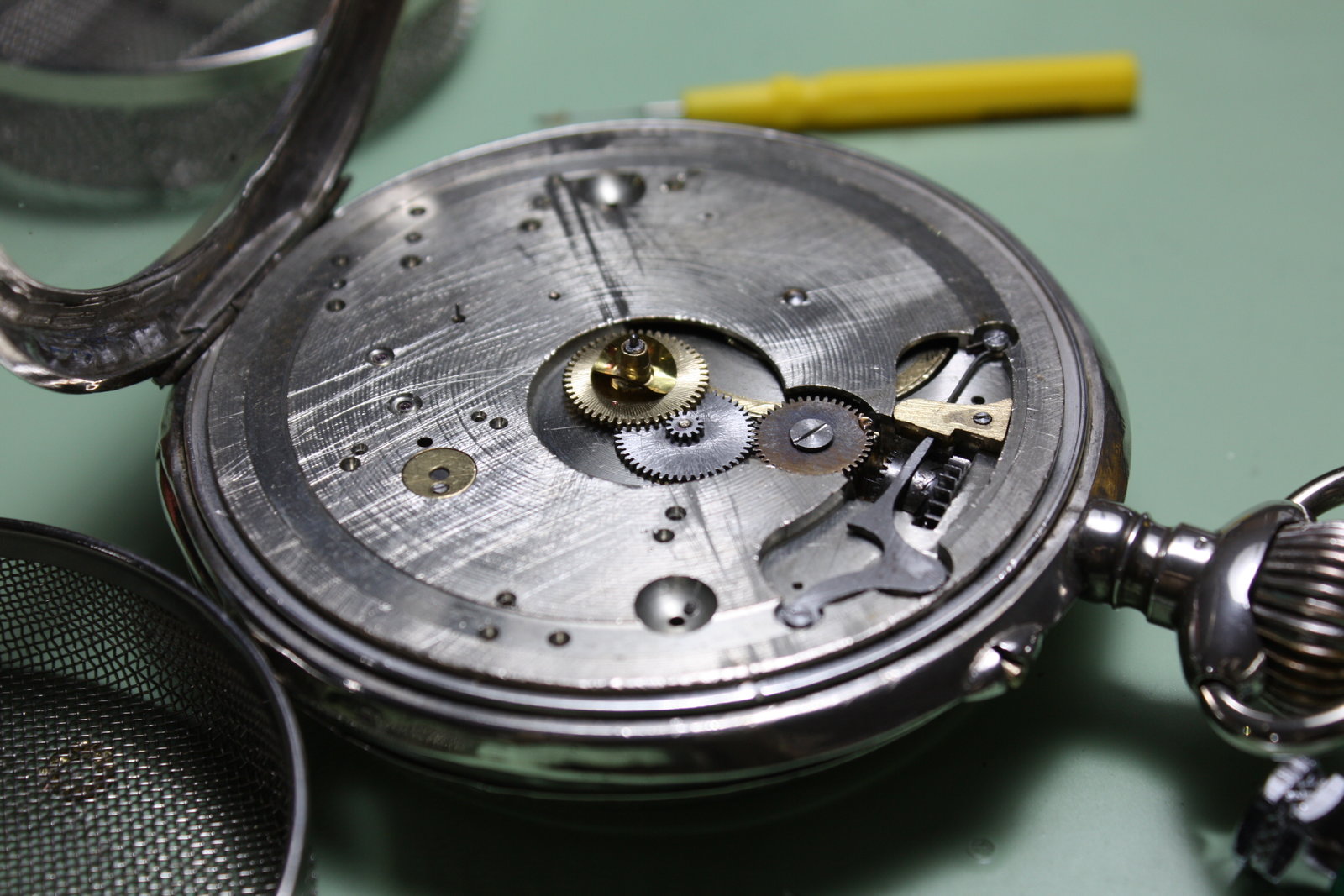 Keyless works and hour wheel (with a new spacer) reinstalled.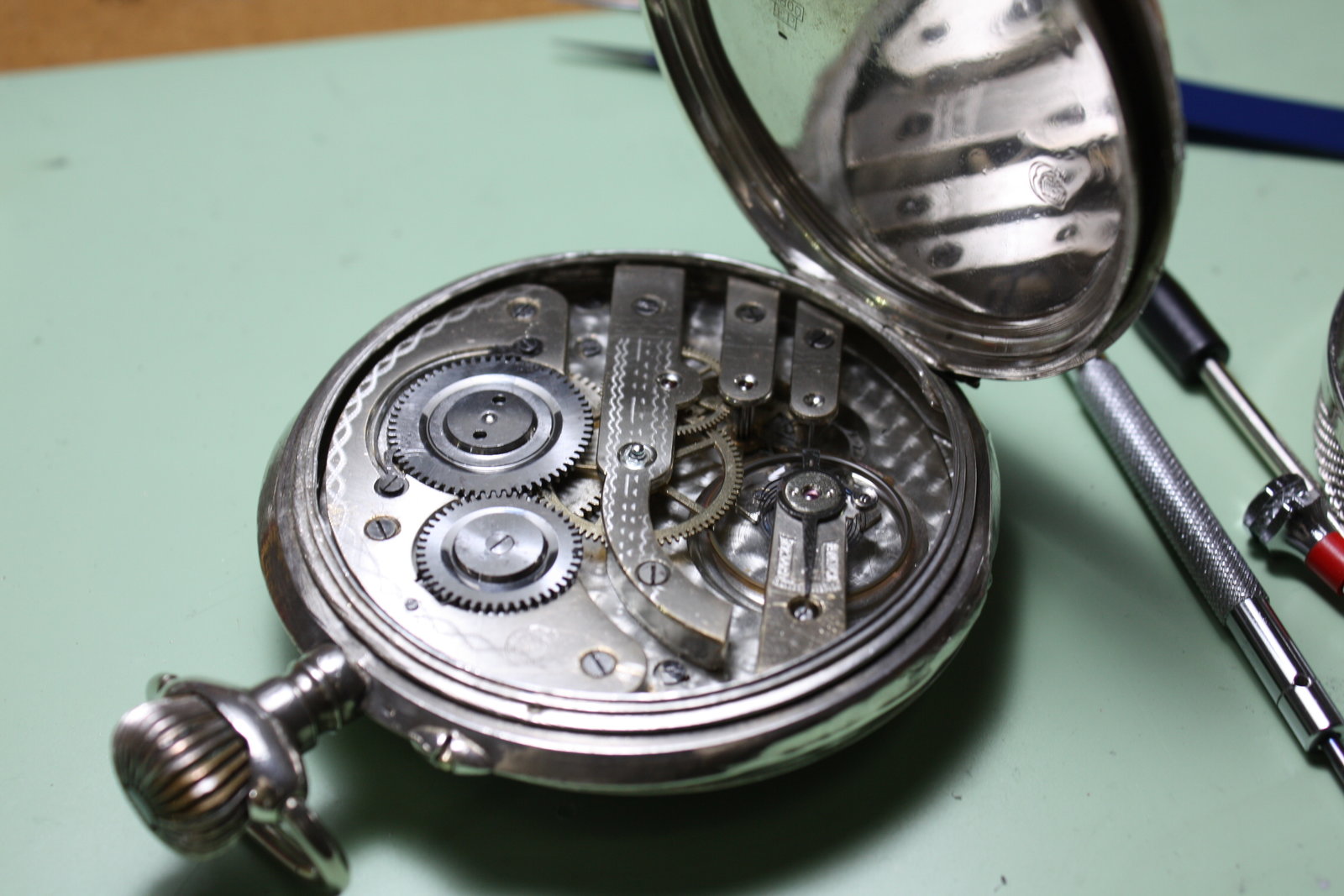 And the movement back in the case - alive and ticking.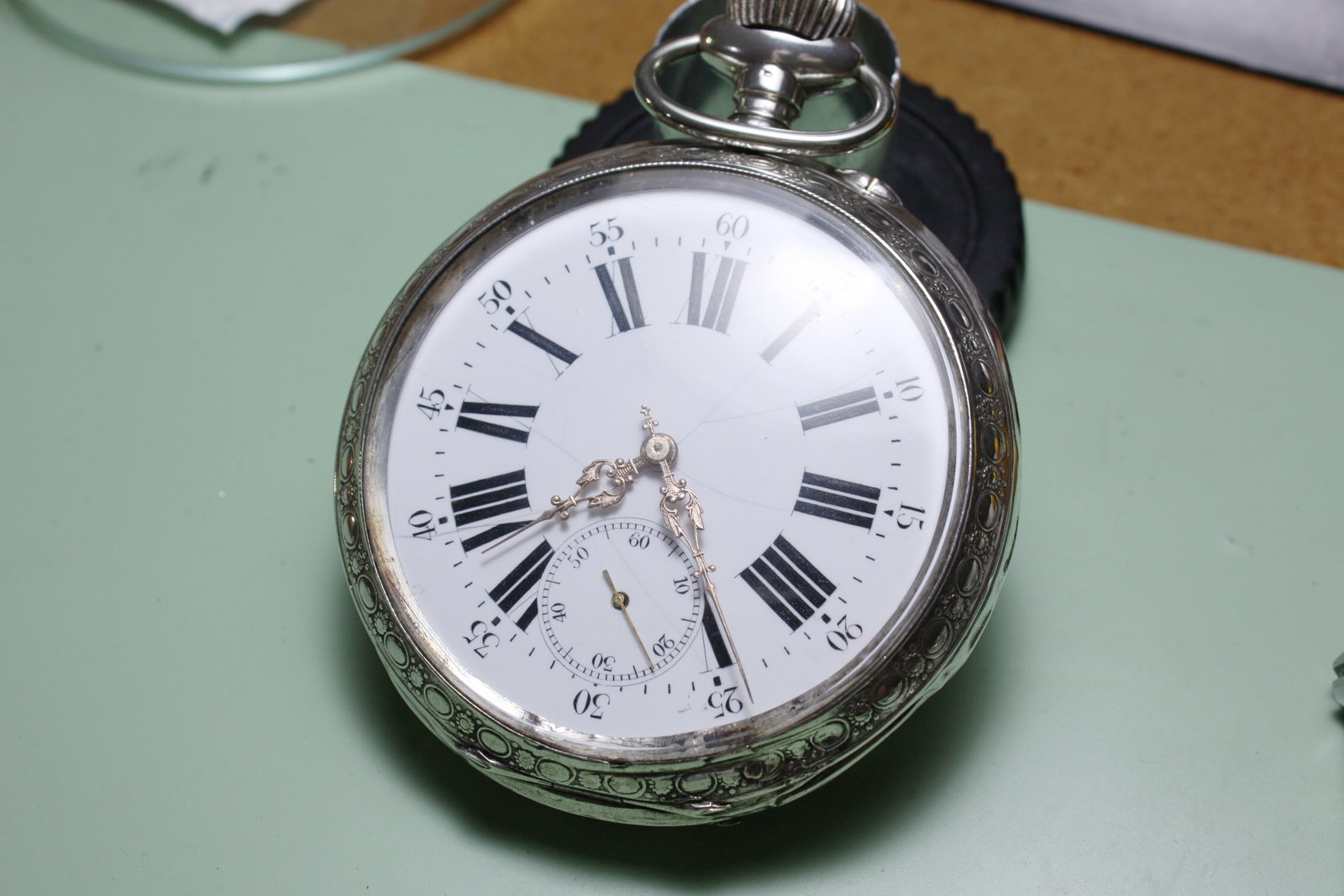 Finished...
greetings noq2