updated 2014-07-05
This blog entry shows my latest watch revision - a Royce Electronic labelled "Swissonic". I got this watch last year on a fleamarket.
2014-06-08 - Teardown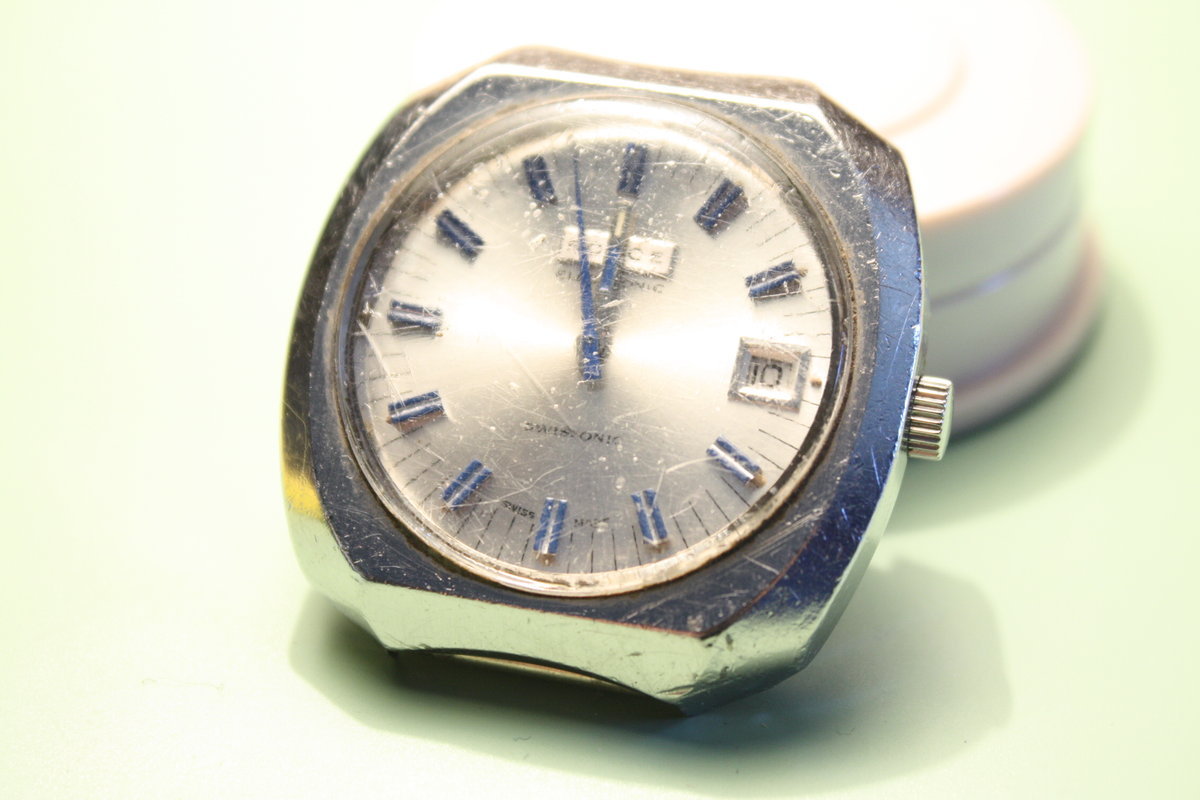 A quite wasted condition...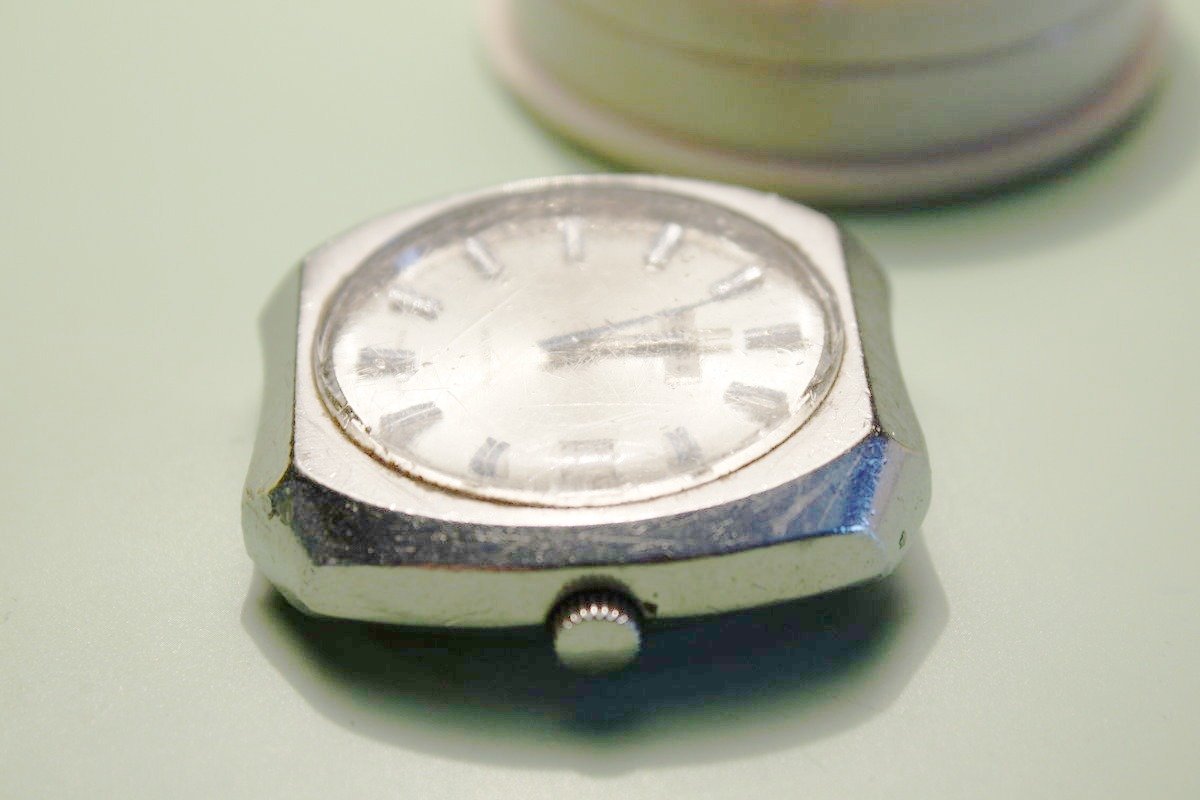 The scratched crystal needs replacing.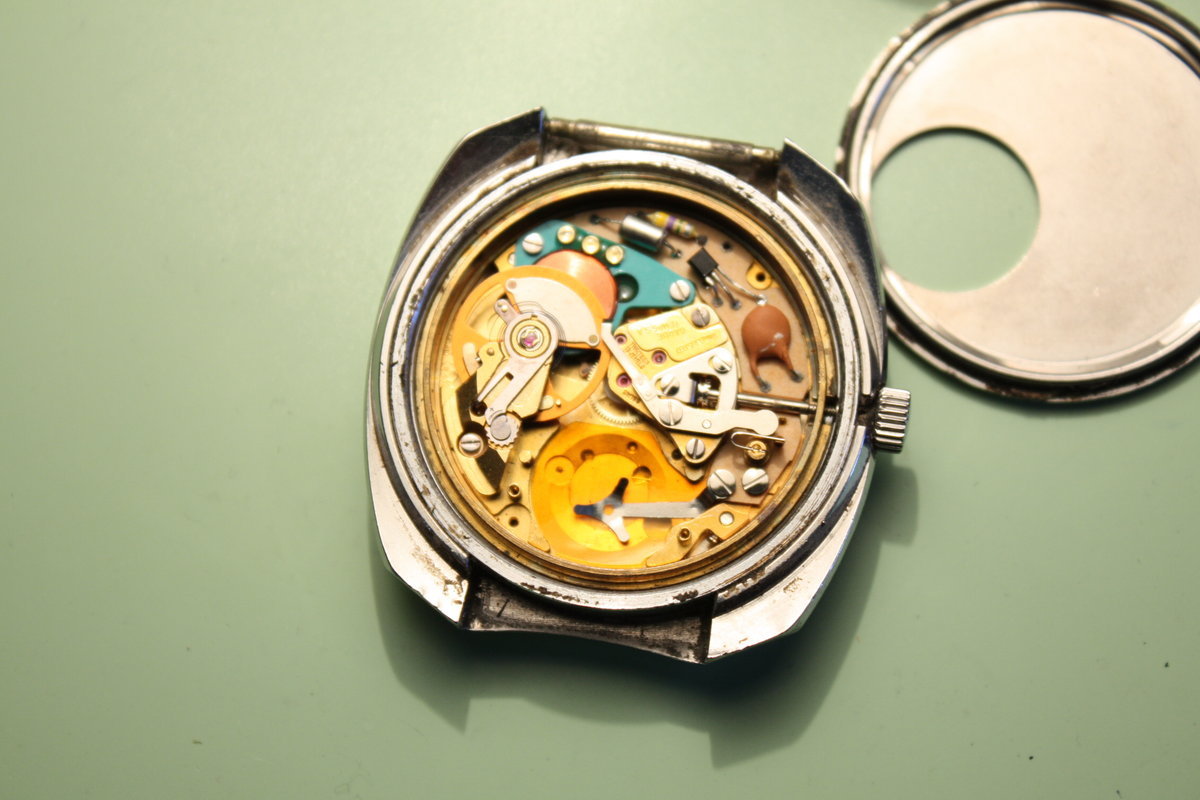 The movement is the same as in the [Benrus watch which I revised recently] - the excellent ESA 9154.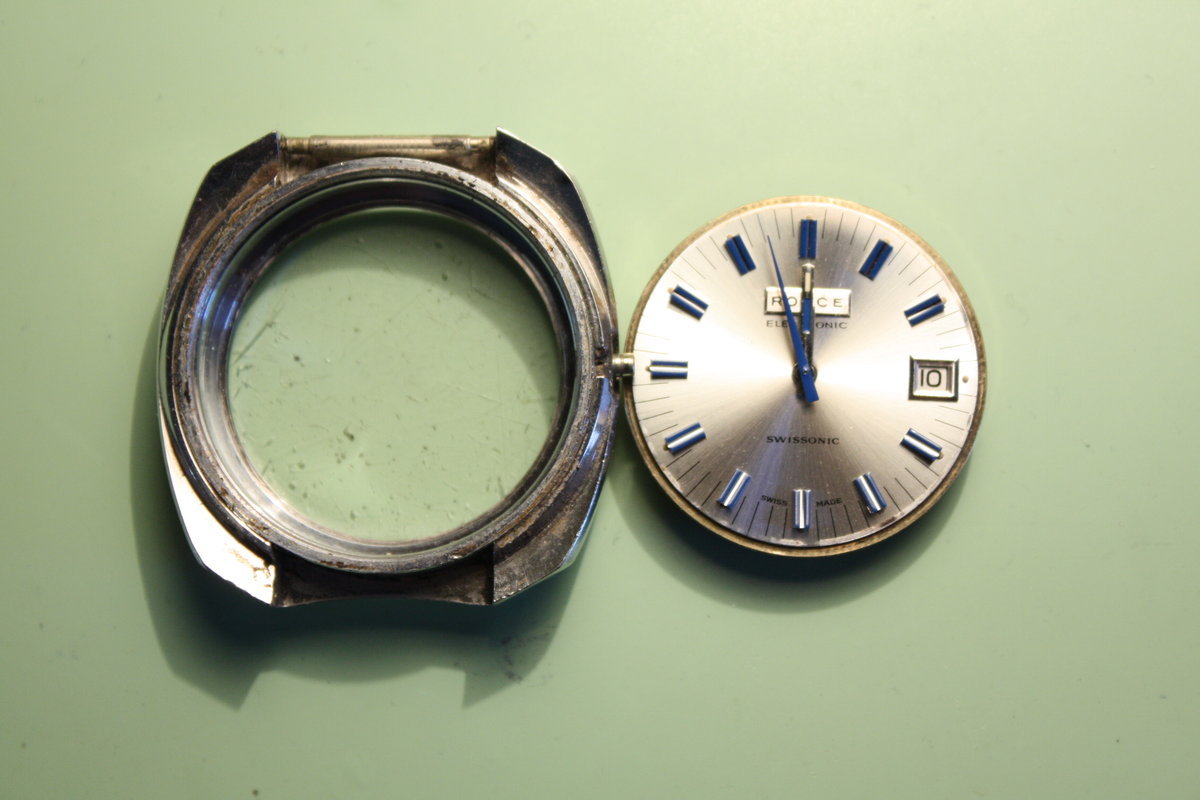 The dial and hands are clean and well-preserved.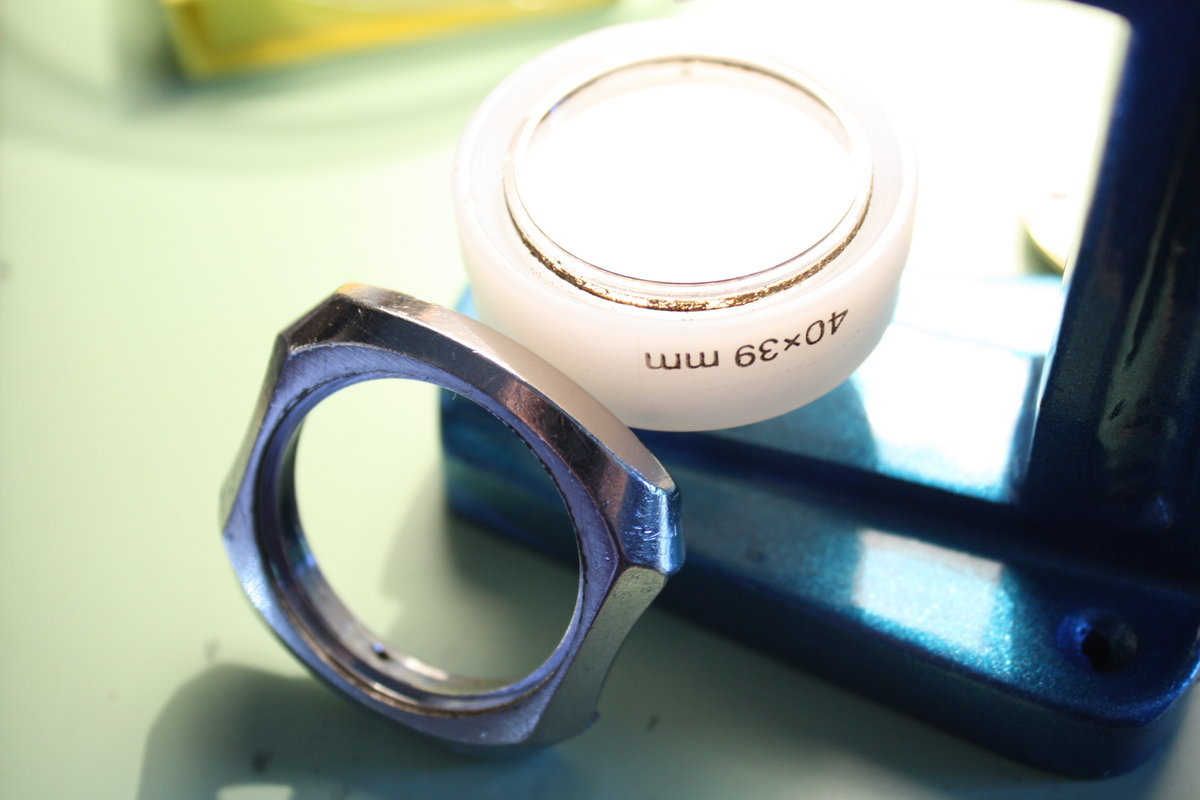 The crystal has collected a lot of dirt over the years.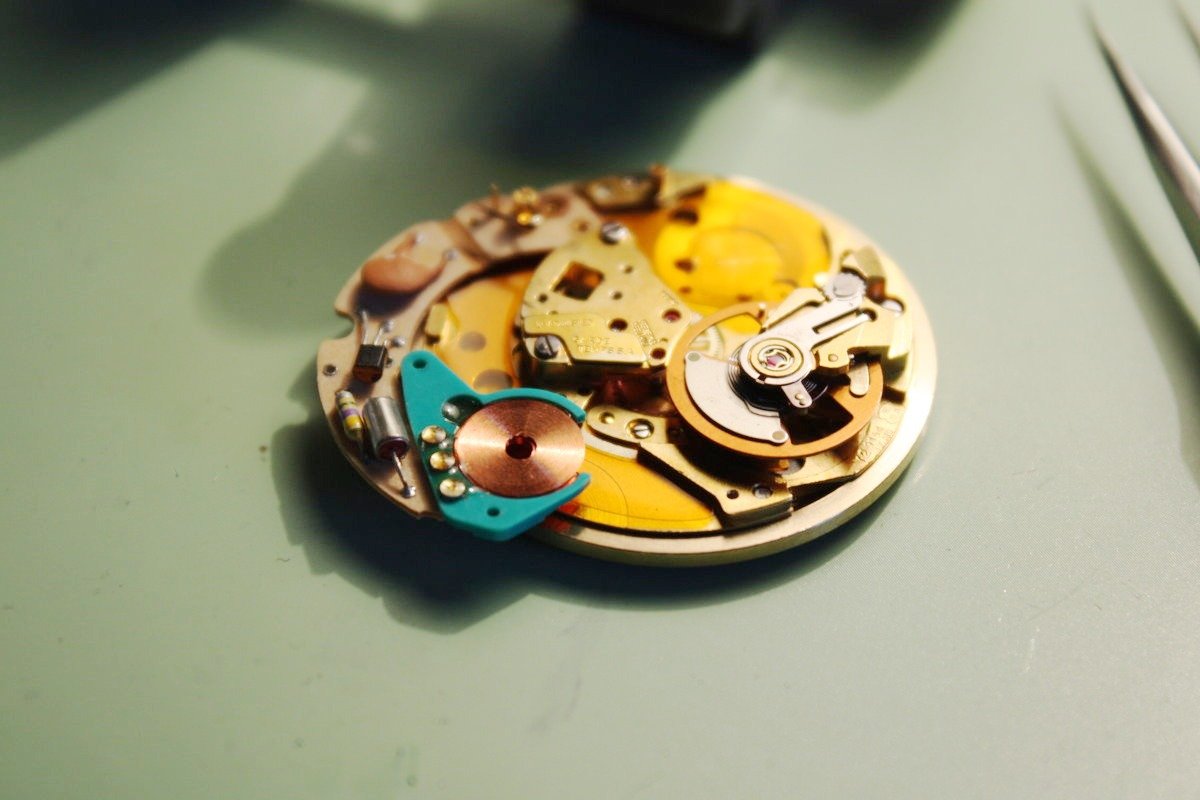 The circuit part with the coil can be slided out - recommendable before removing the other screws and building groups as the tip of the screwdriver could easily damage the coil.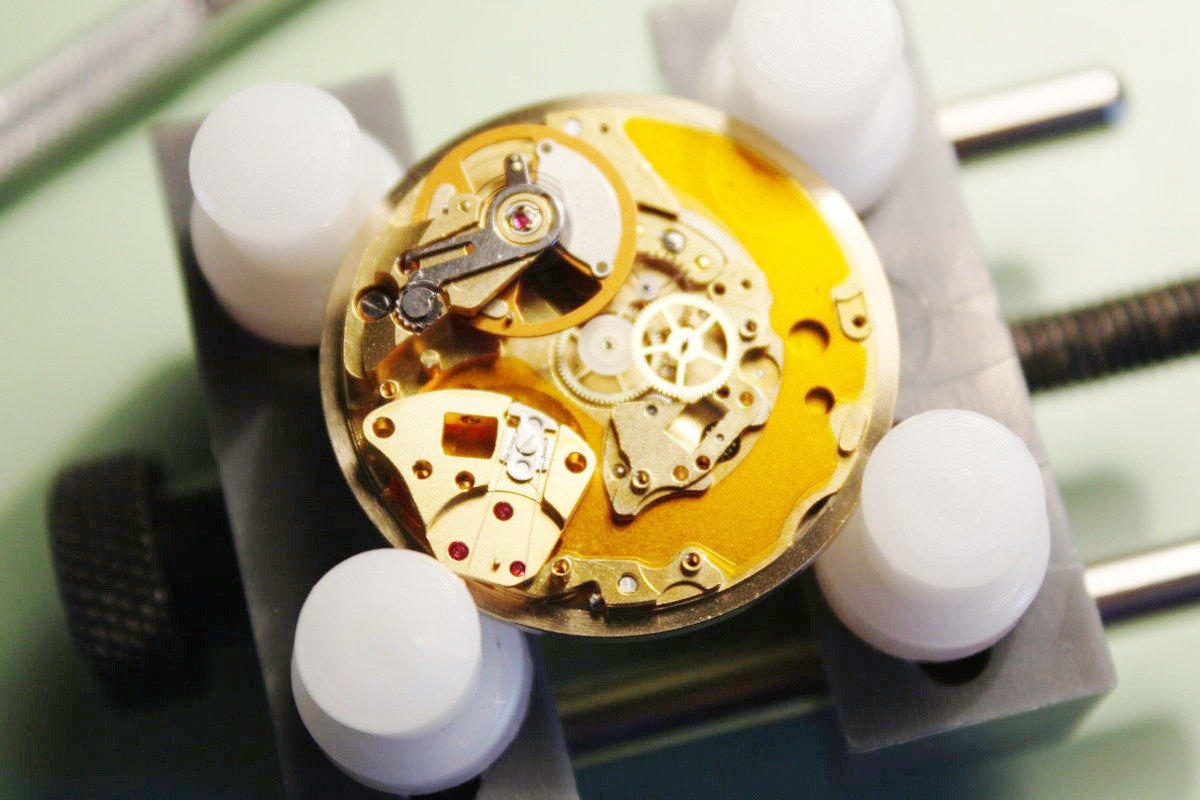 Wheel train exposed.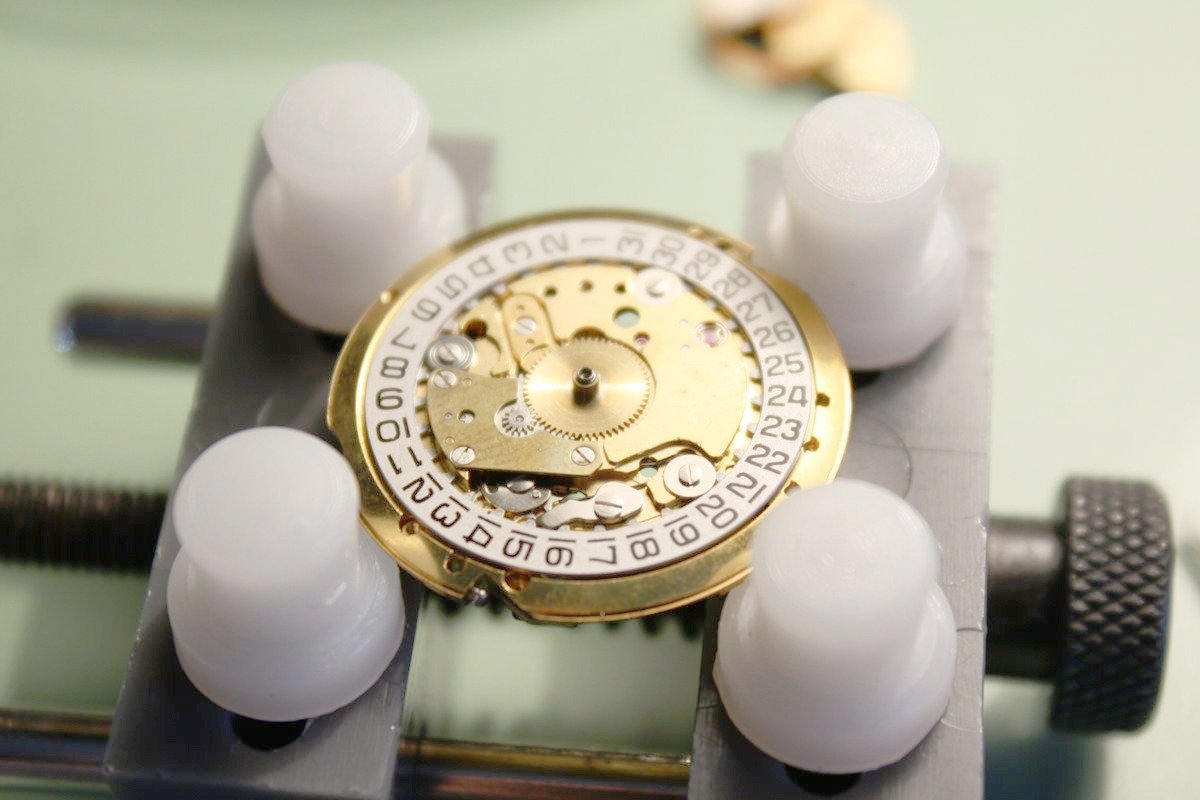 Calendar mechanism before disassembly...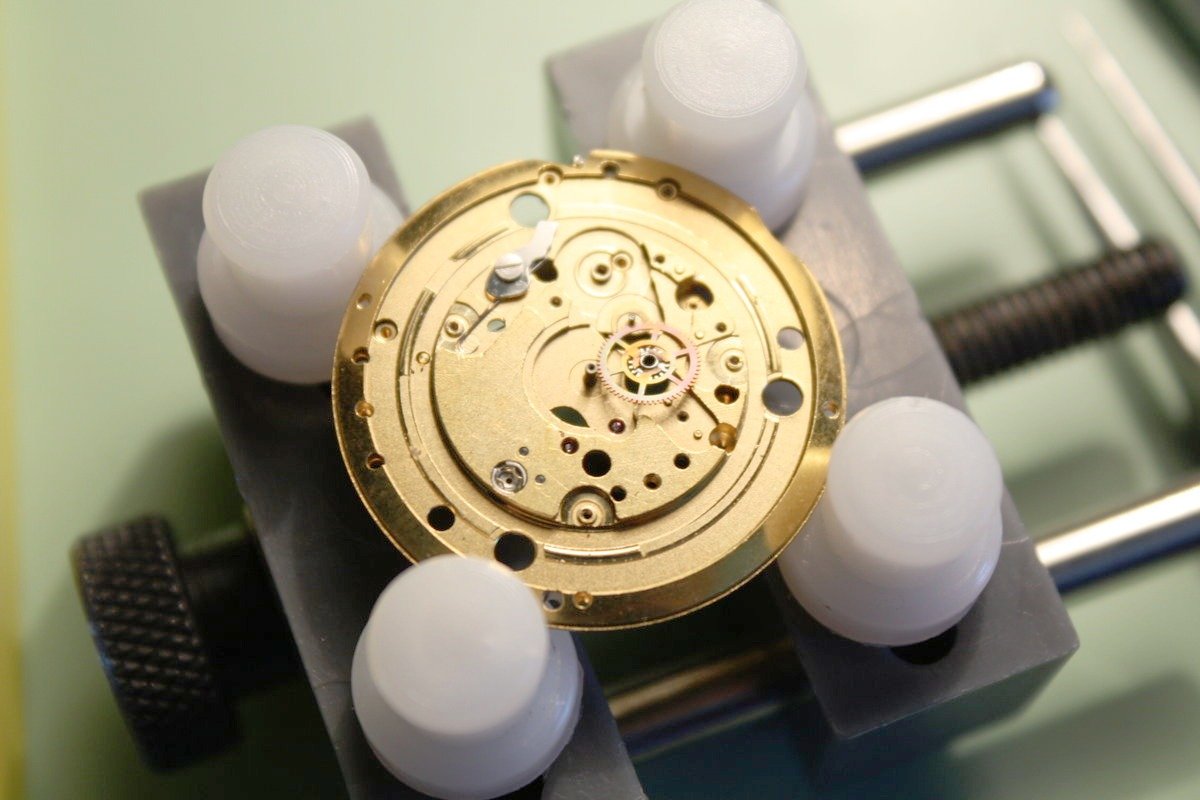 ...and after disassembly.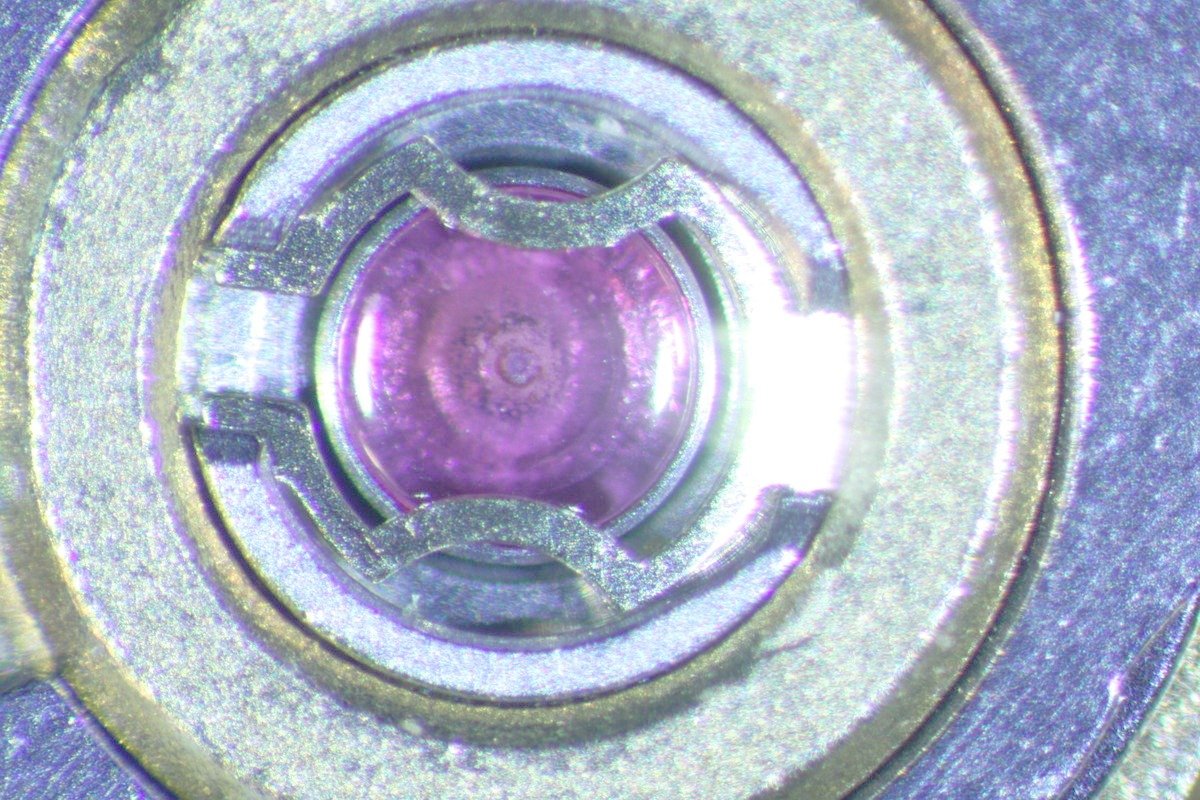 The shock protection jewels need to be cleaned.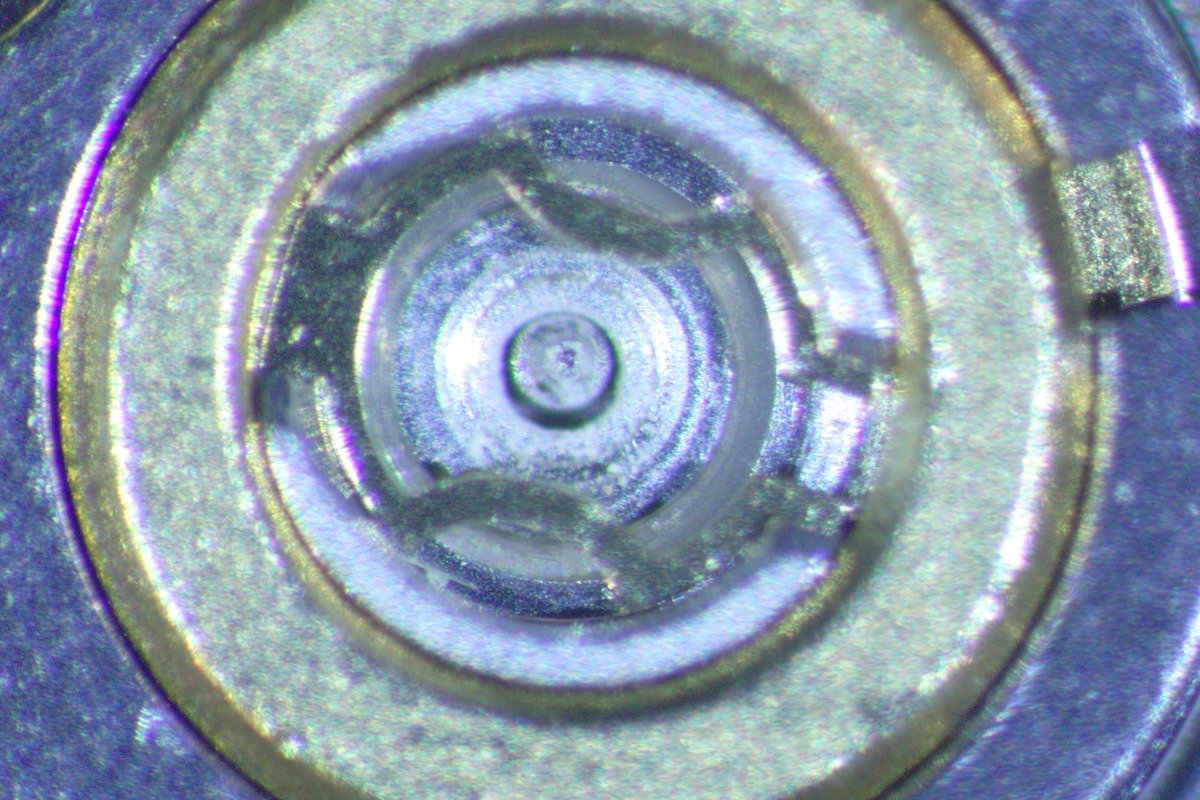 Upper balance pivot with dust from dried oil.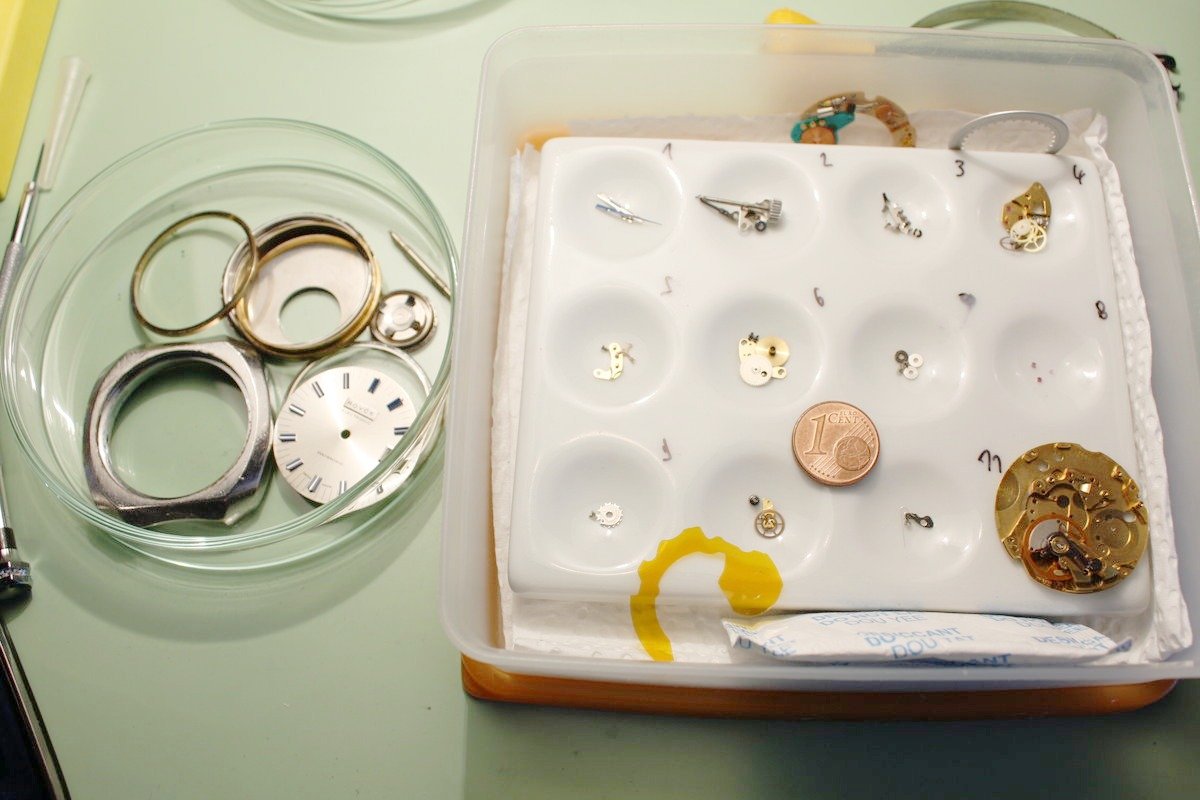 The watch in parts - ready for cleaning (see the 1 Euro cent coin for size comparison).
Cleaning the movement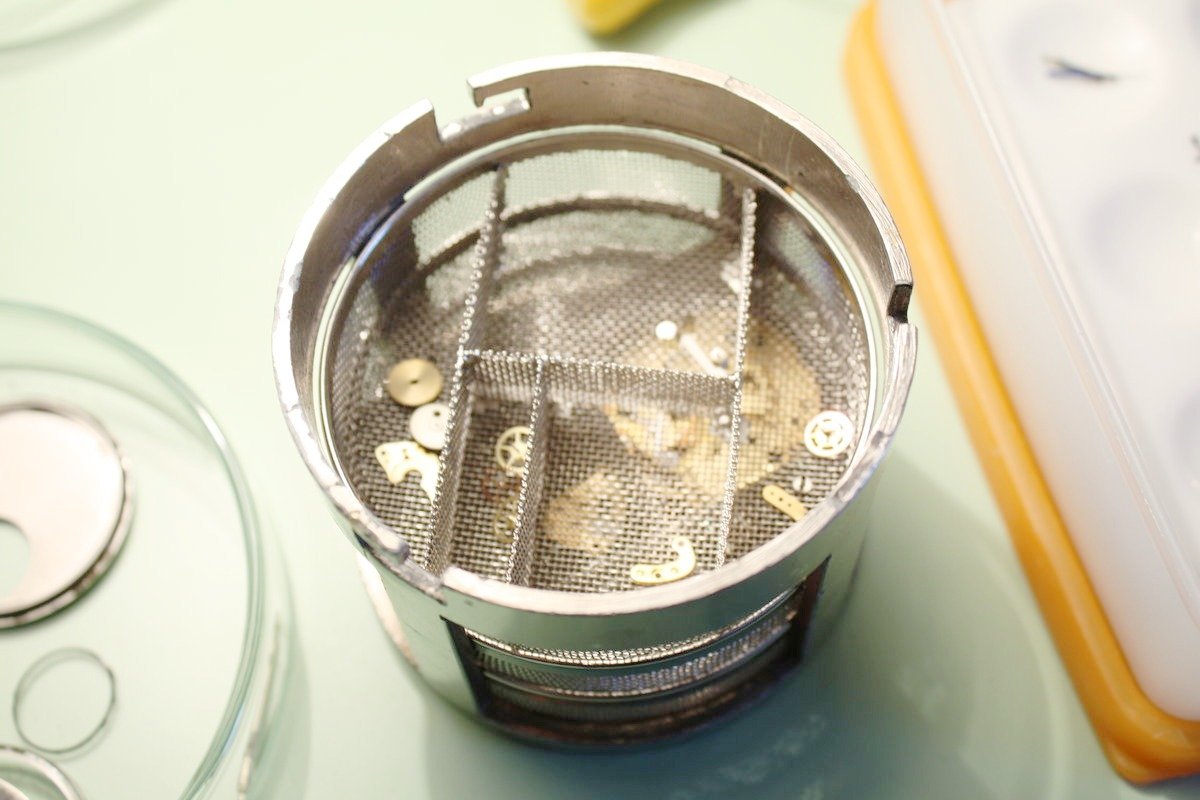 Movement in cleaning basket.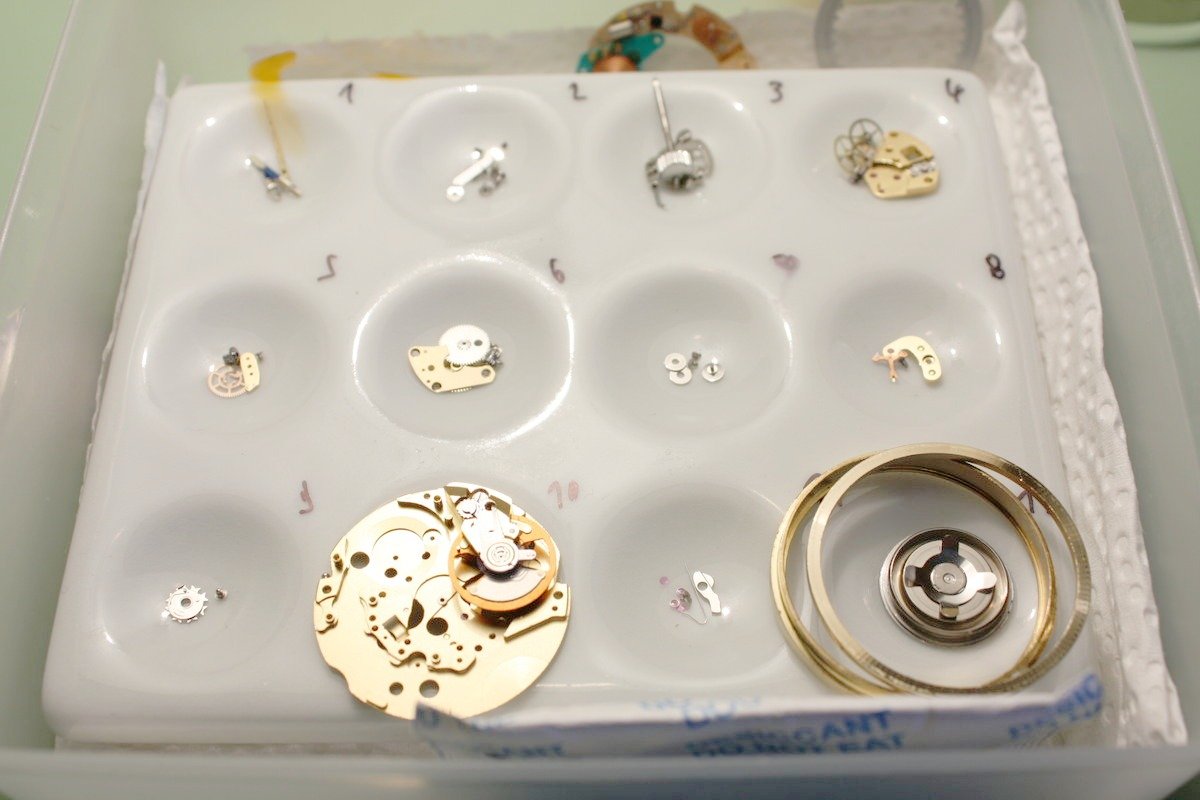 Movement parts after cleaning.
Case and dial restauration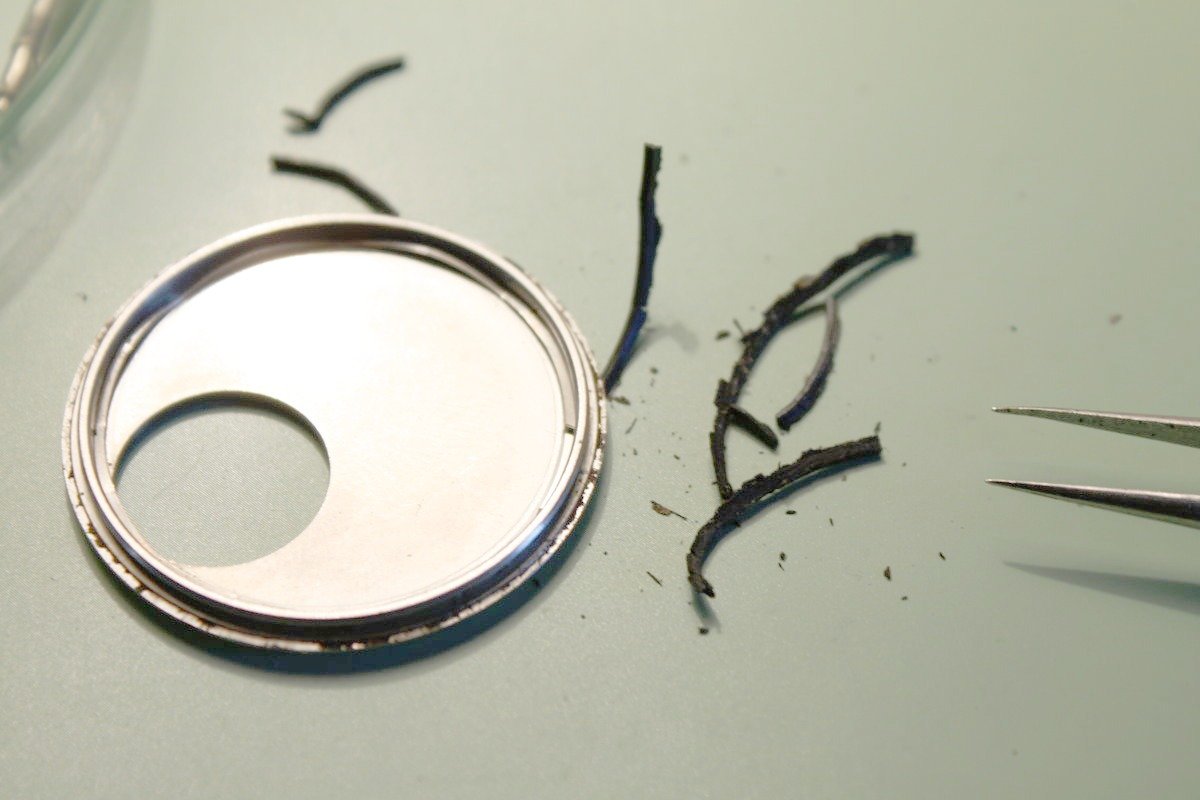 Removal of the backcover gasket - it has apparently lost its plastizisers XXX.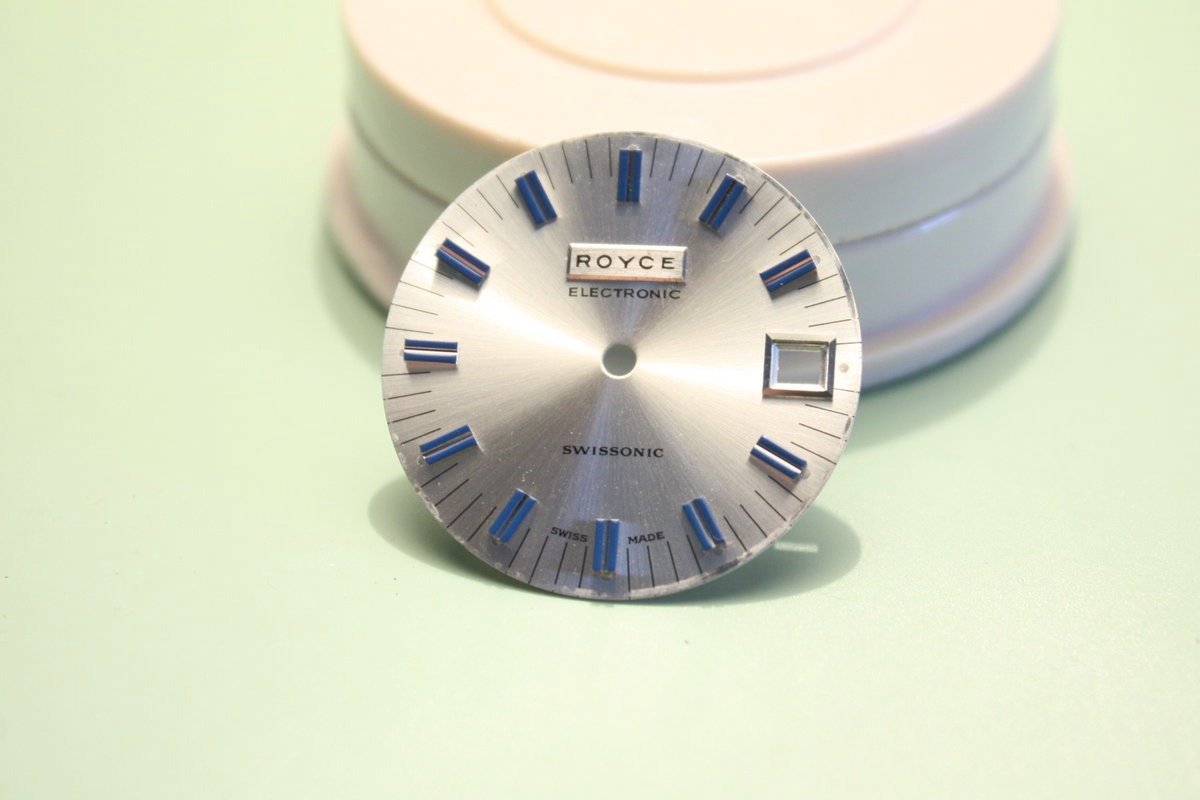 Dial after cleaning with old lume already removed.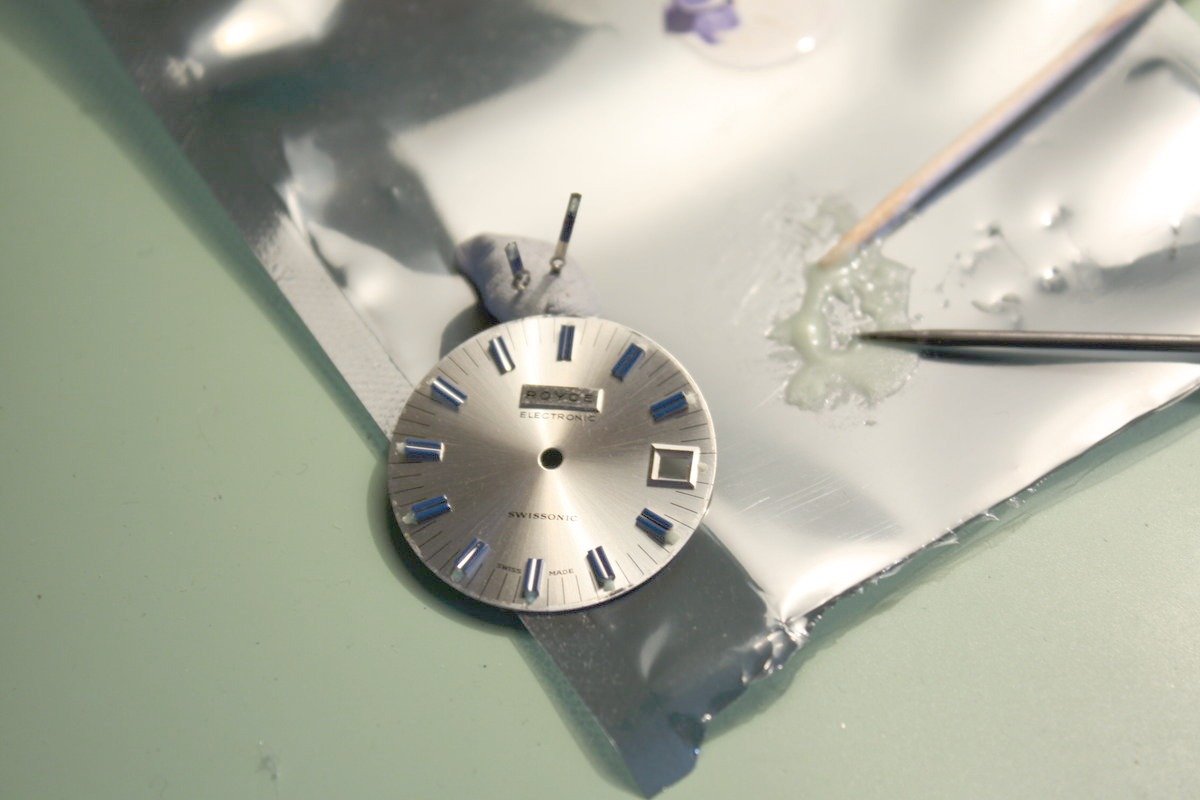 Re-luming dial and hands.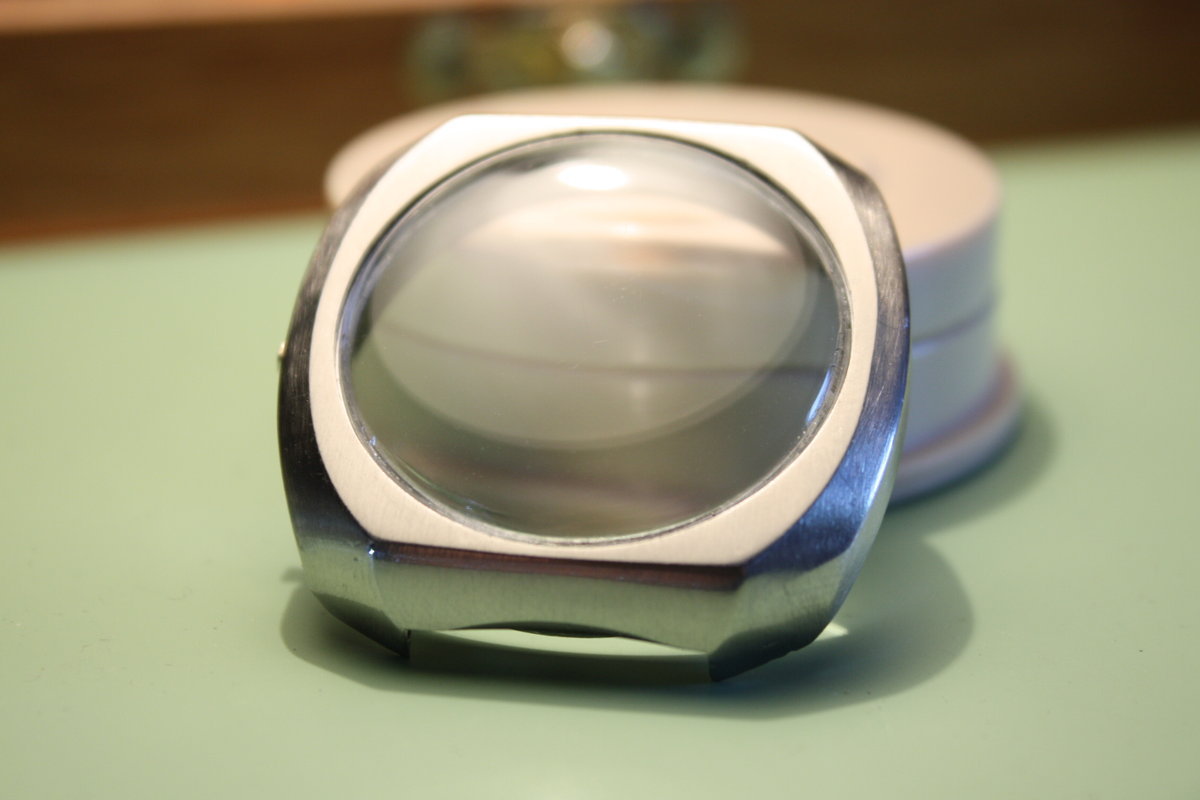 Case after polishing, cleaning and inserting a new crystal.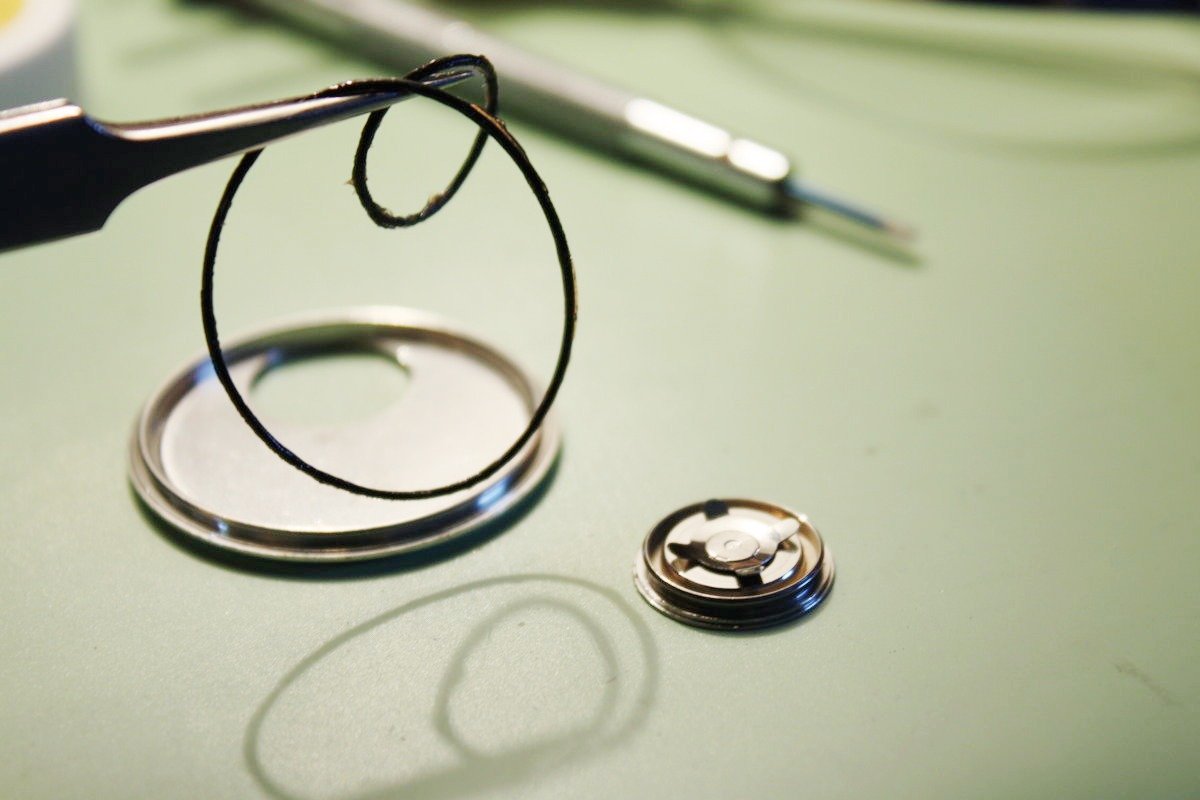 New gaskets with silicone grease.
Reassembly of the movement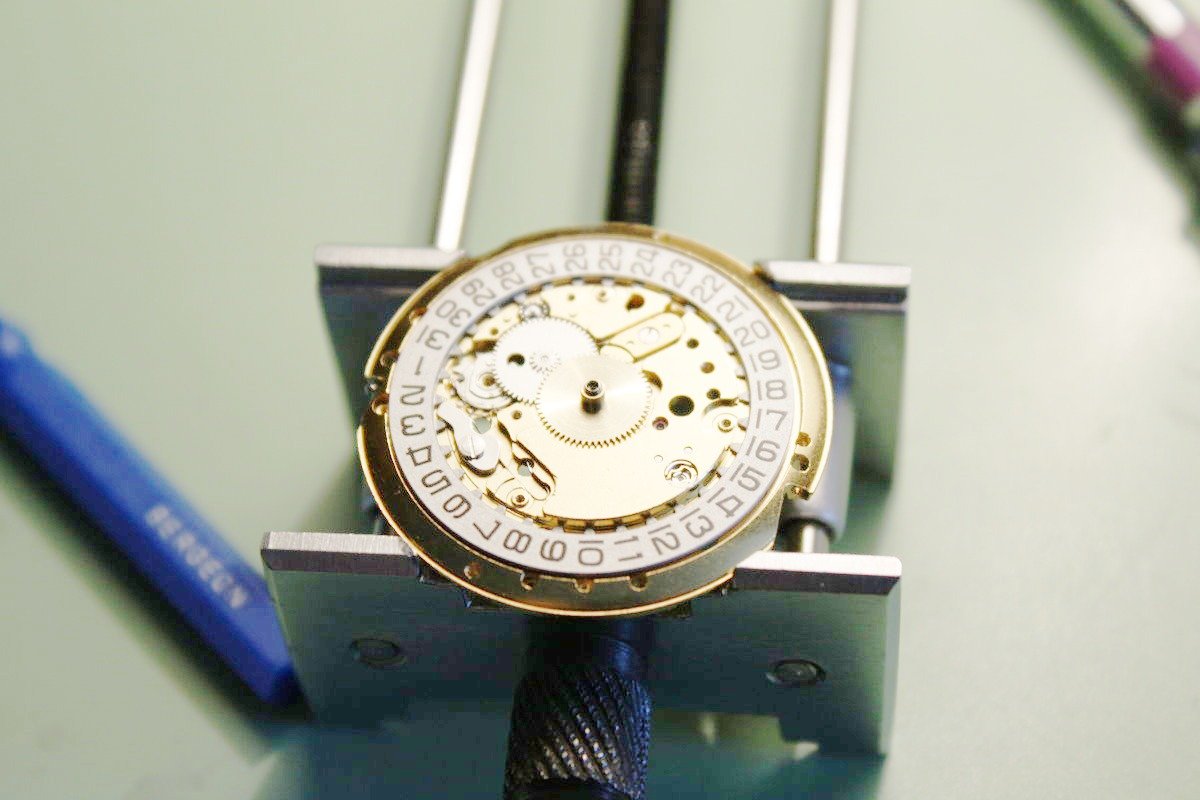 Calendar mechanism finished.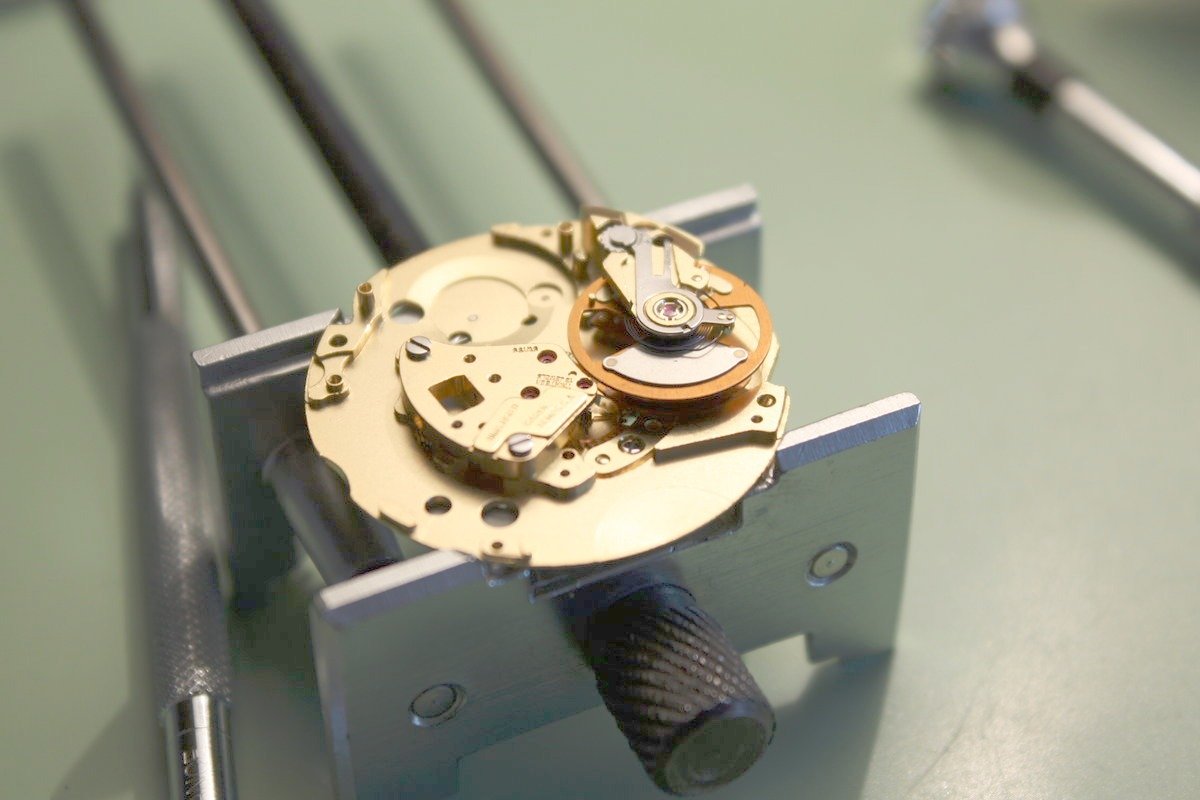 Wheel train and balance system finished.
And movement finished (setting stem of course still missing).
Finishing the watch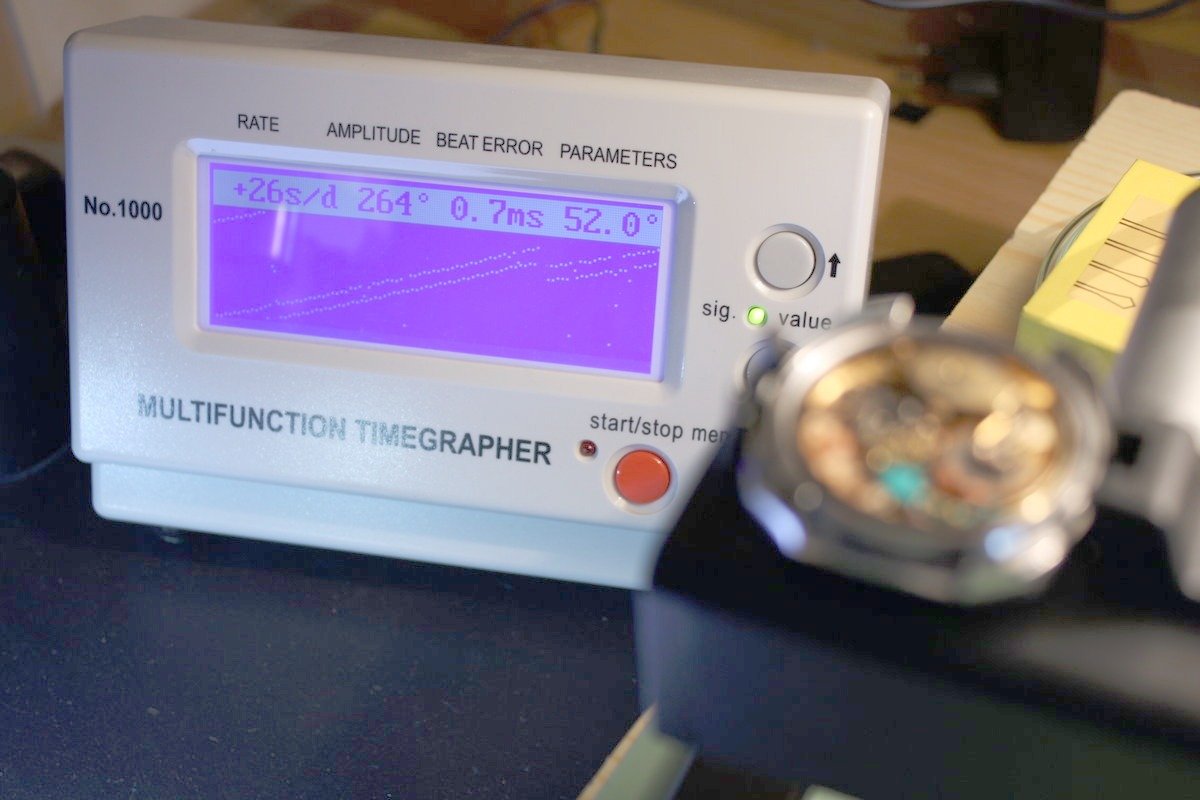 First test on the timegrapher...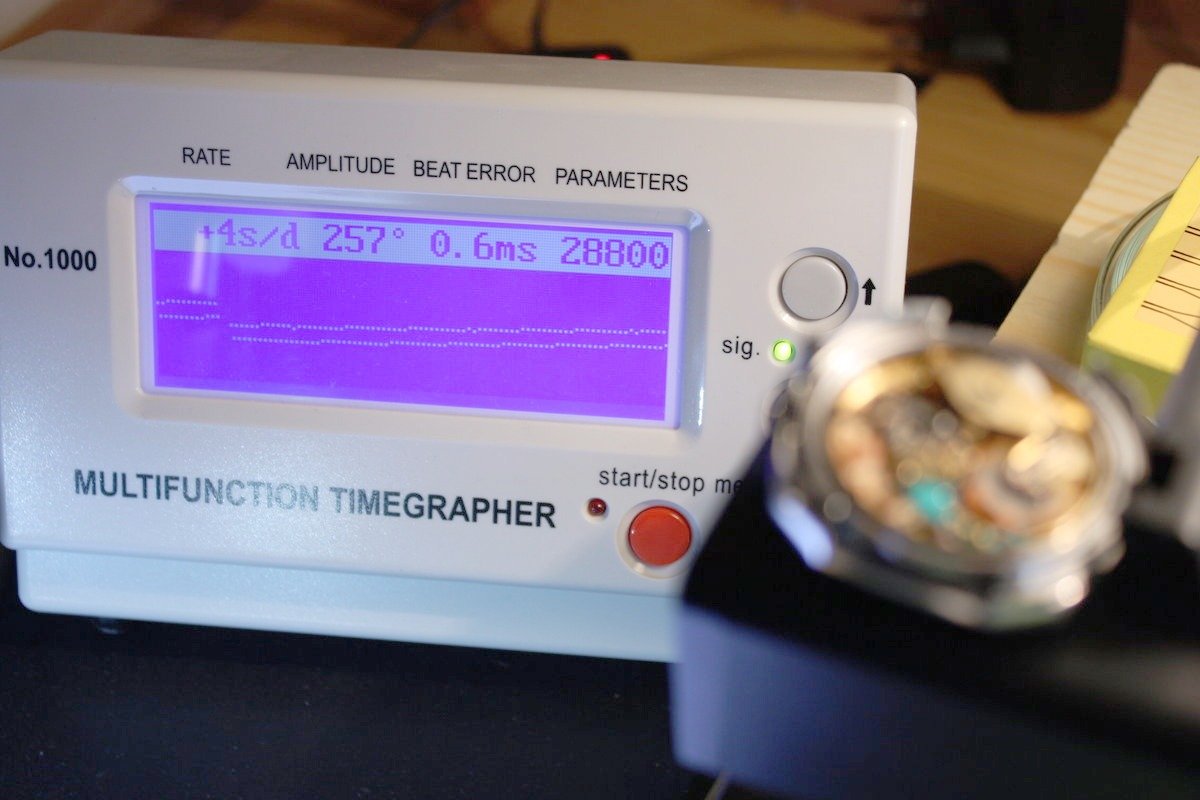 After regulating - a gain of four seconds a day with dial down seems acceptable.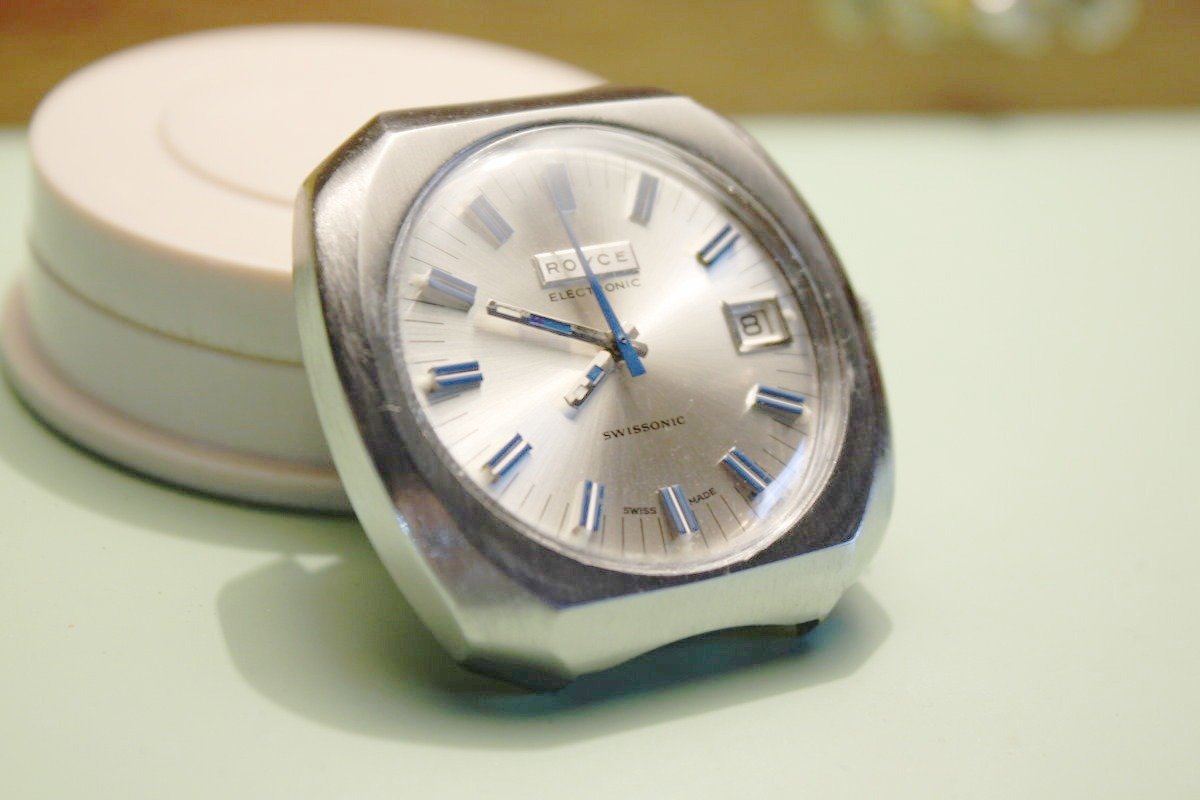 I still need to order a watch strap before the watch is really finished.
2014-07-05 - Watch strap added
This weekend the watch got a new nato watch strap - its blue-white-blue pattern is intended to reflect the blue-silver-blue pattern of the dial markers (don´t mind the wrong date btw - the watch did not run in the past few weeks and not in this photo, too, as it was actually arranged to show off the new Illuminova-powered hands and markers =-).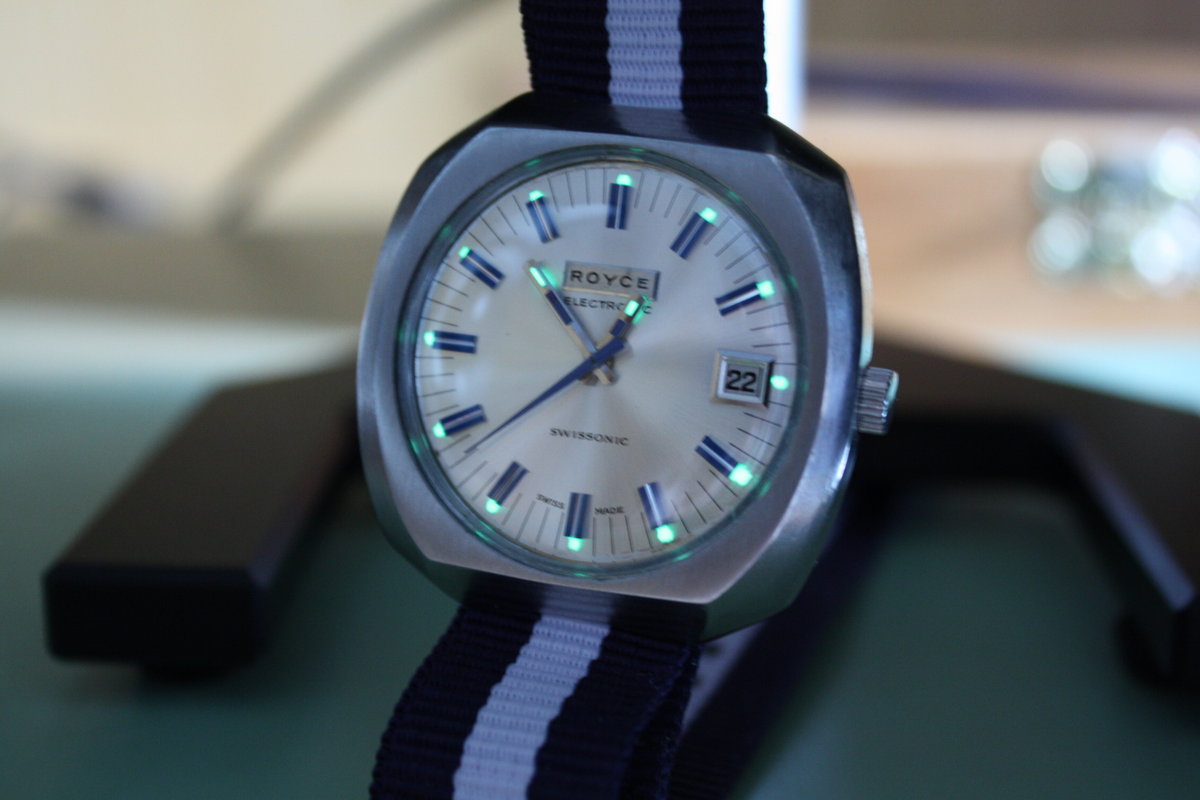 Hope you enjoyed reading,
greetings noq2