I found this old German Porta watch on a fleamarket and got it for a 2 € coin - just because I wanted the challenge (probably).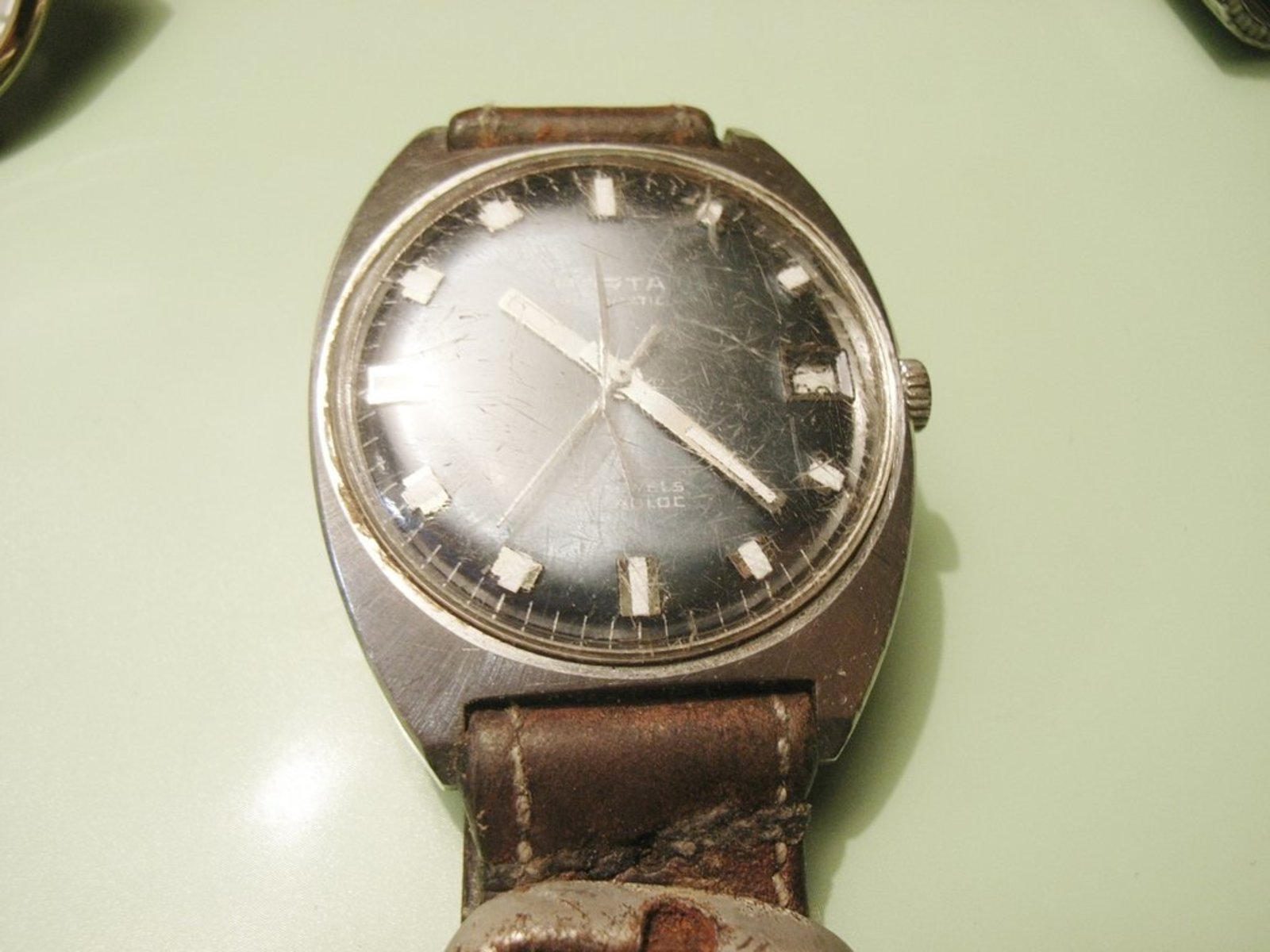 The strap looked bad, too...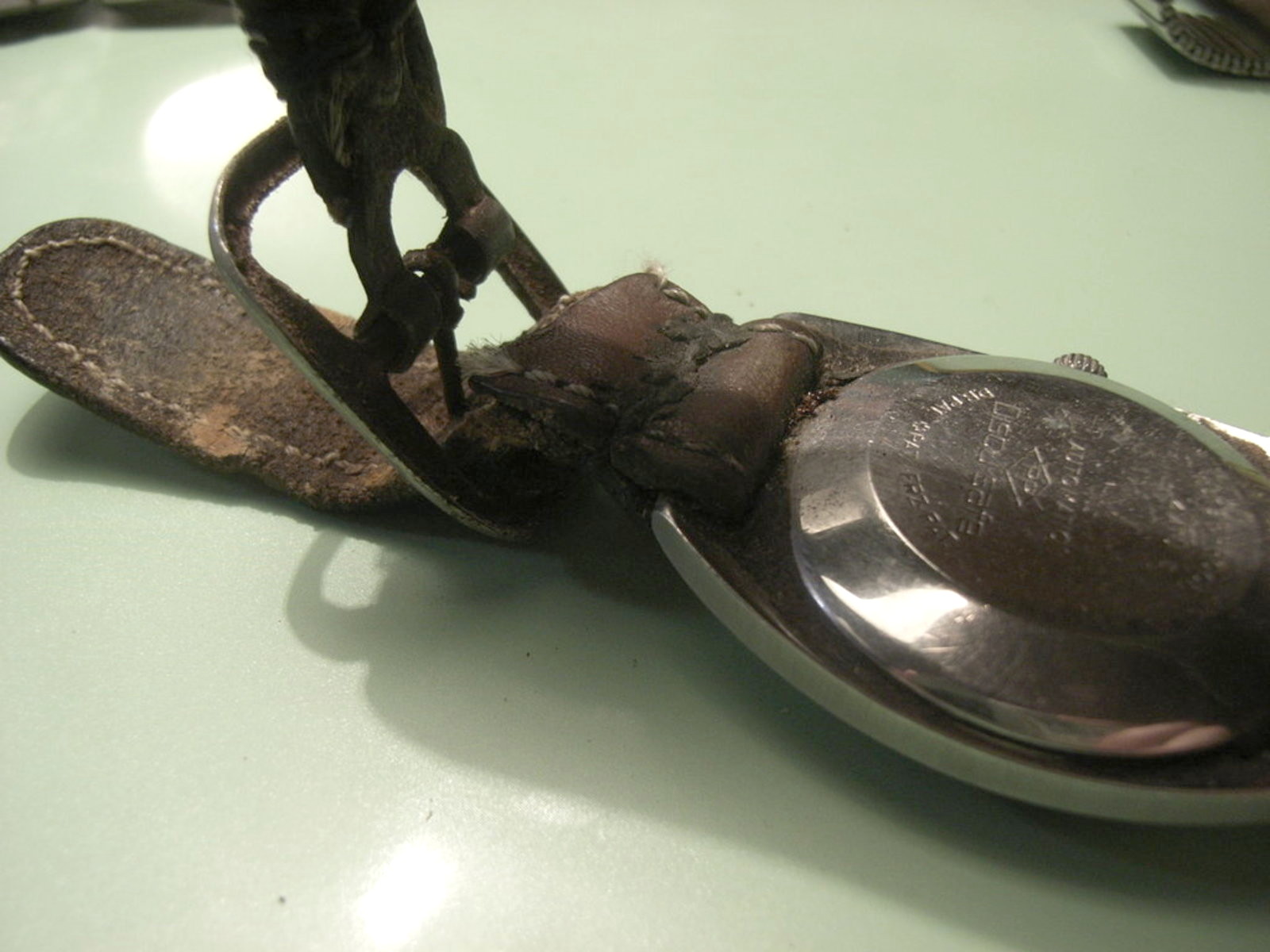 ...and I needed a strong wirecutter to get rid of it: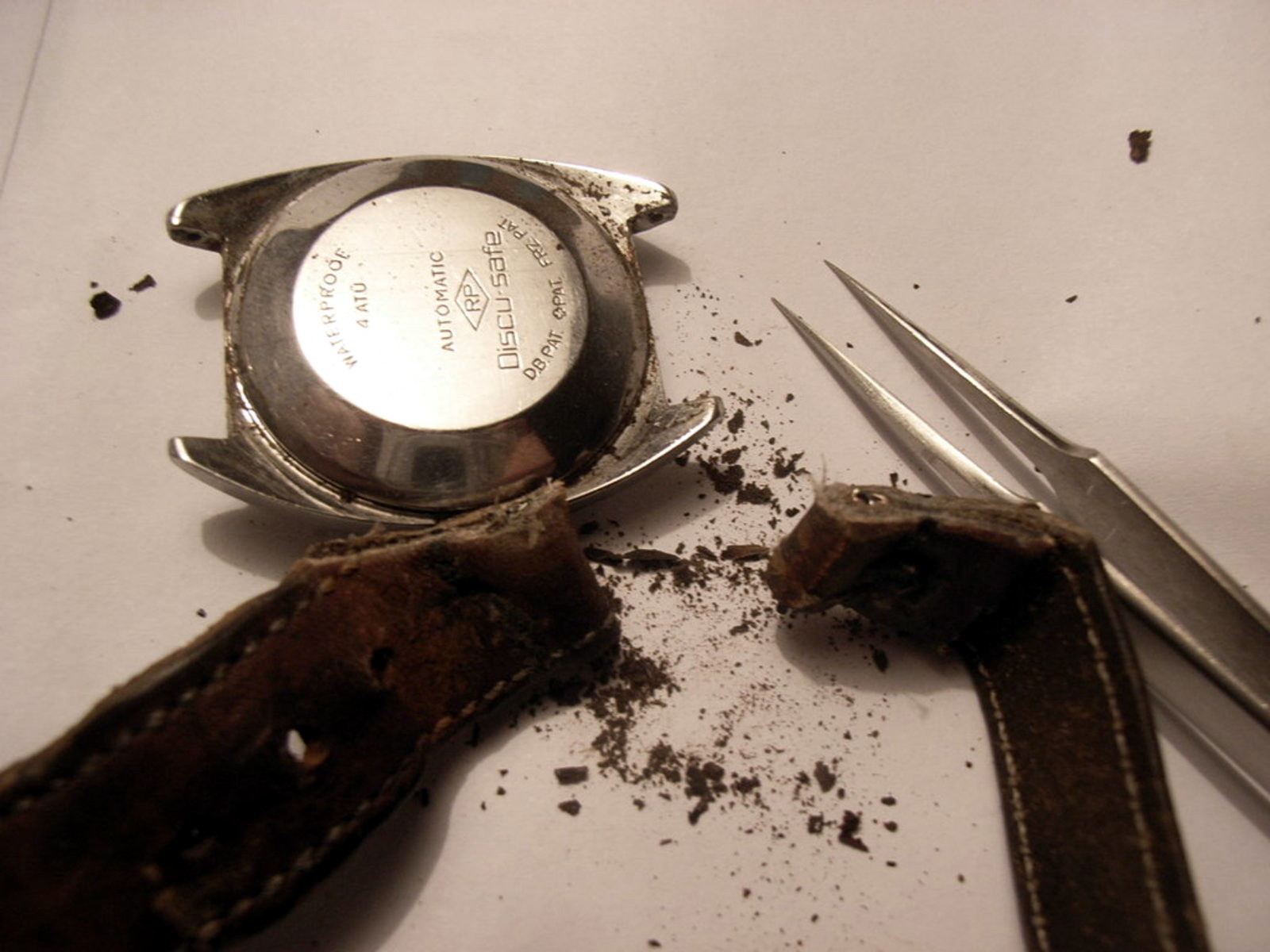 The crystal was, well, broken: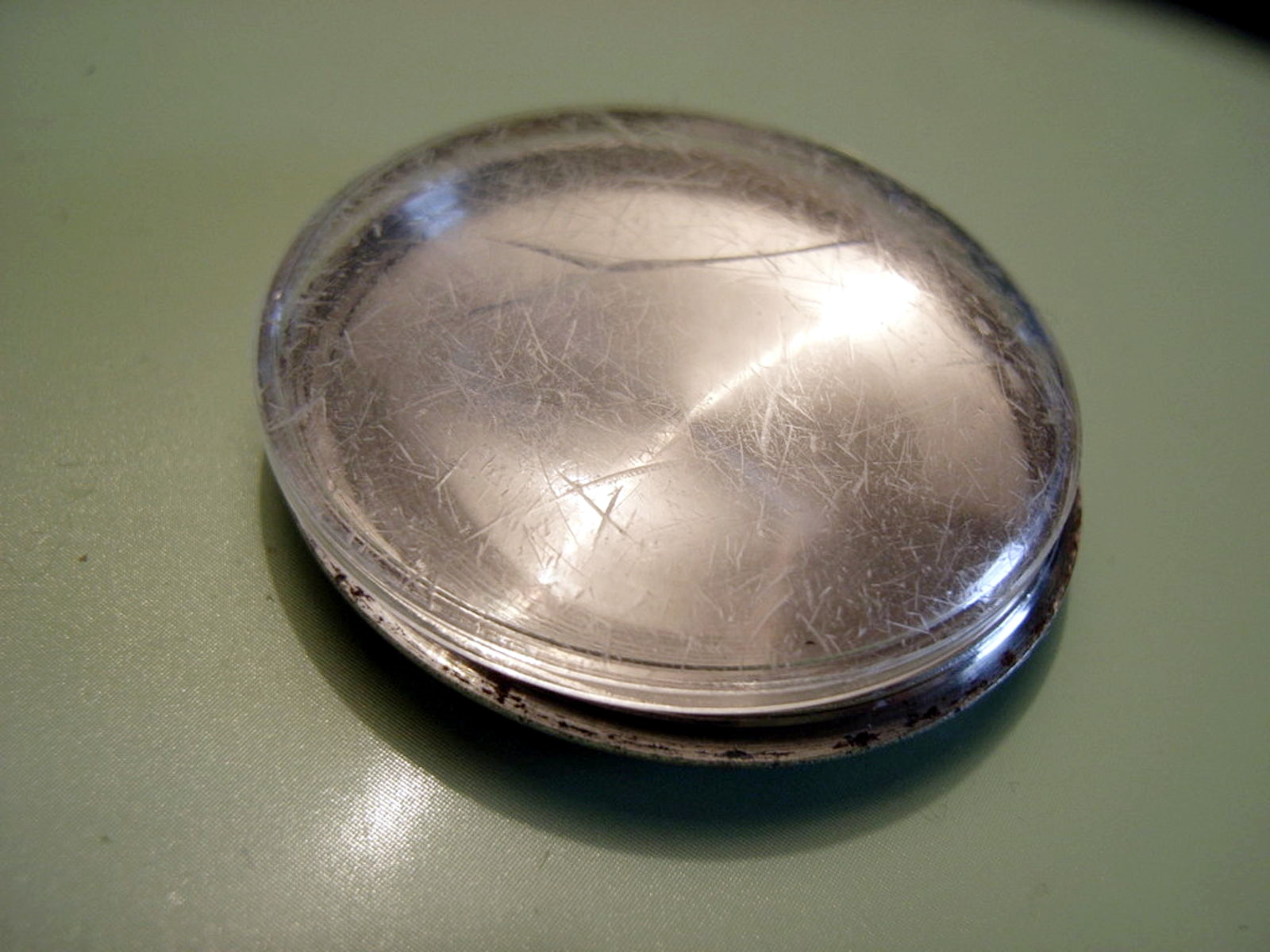 Surprise - the movement, a PUW 1461 (cheap but durable and reliable) looked better than antecipated.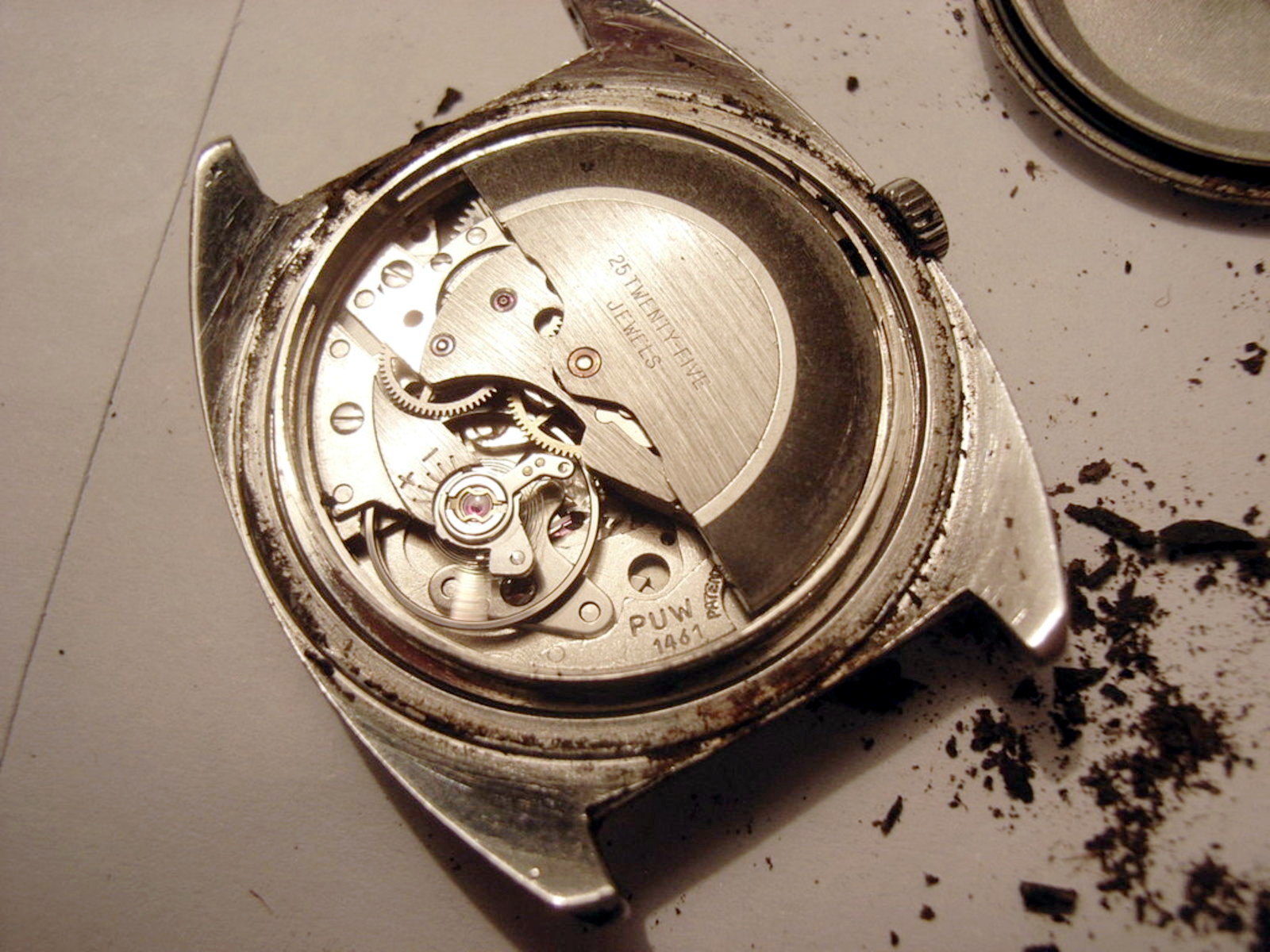 Not so much in the details: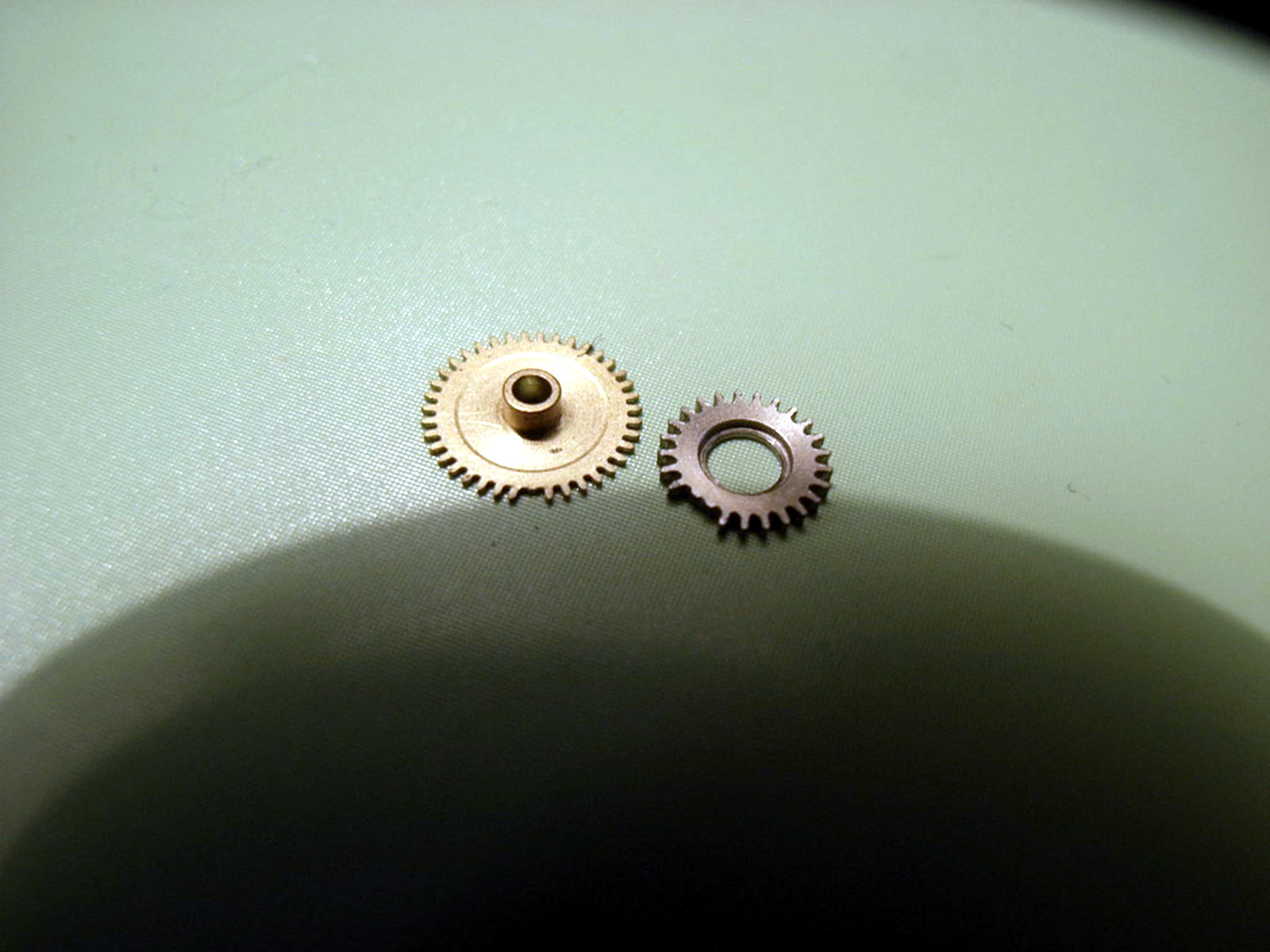 As I still had kept a perfectly working and compatible PUW 1561 as a spare, I continued with this one.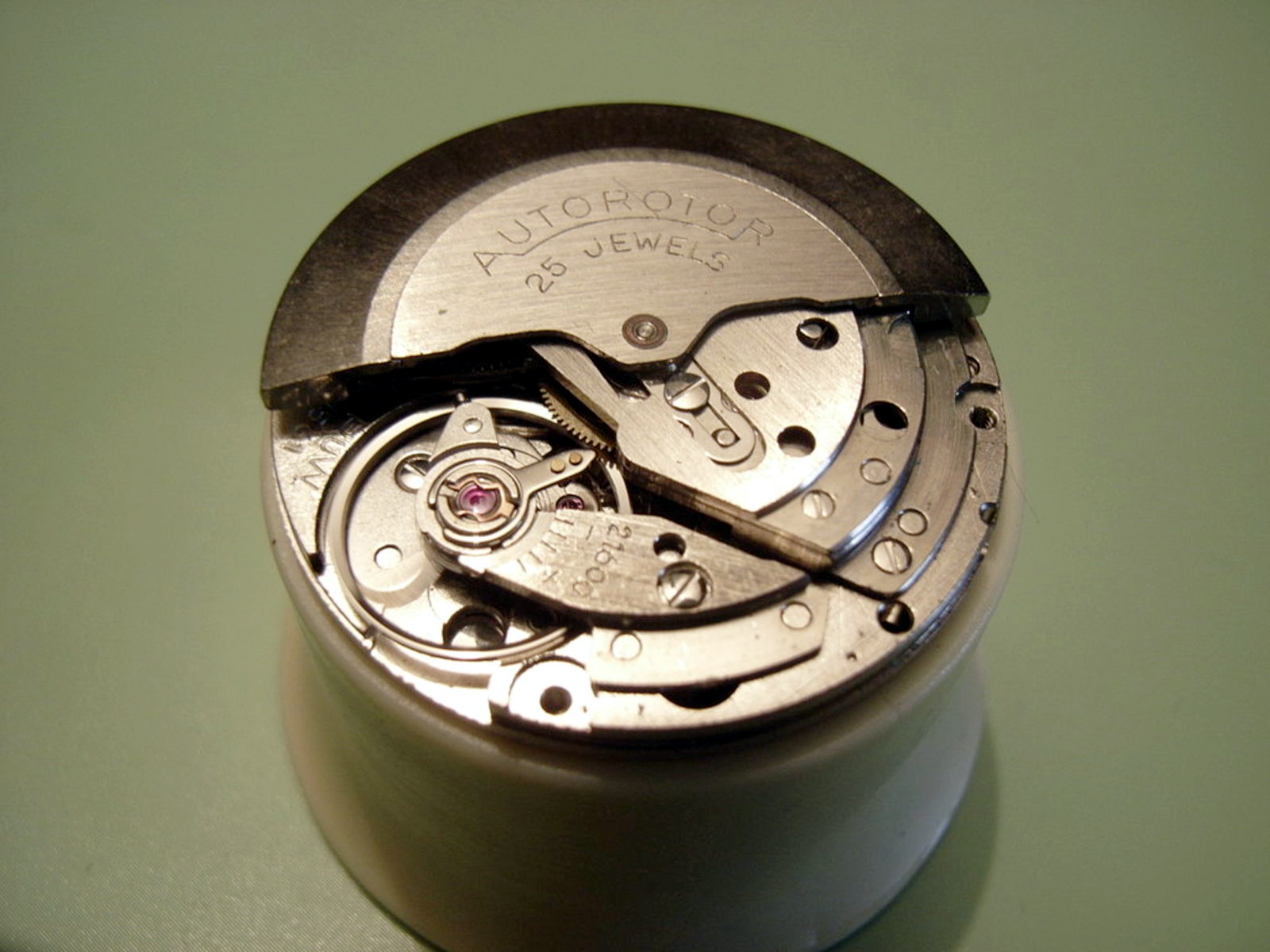 Teardown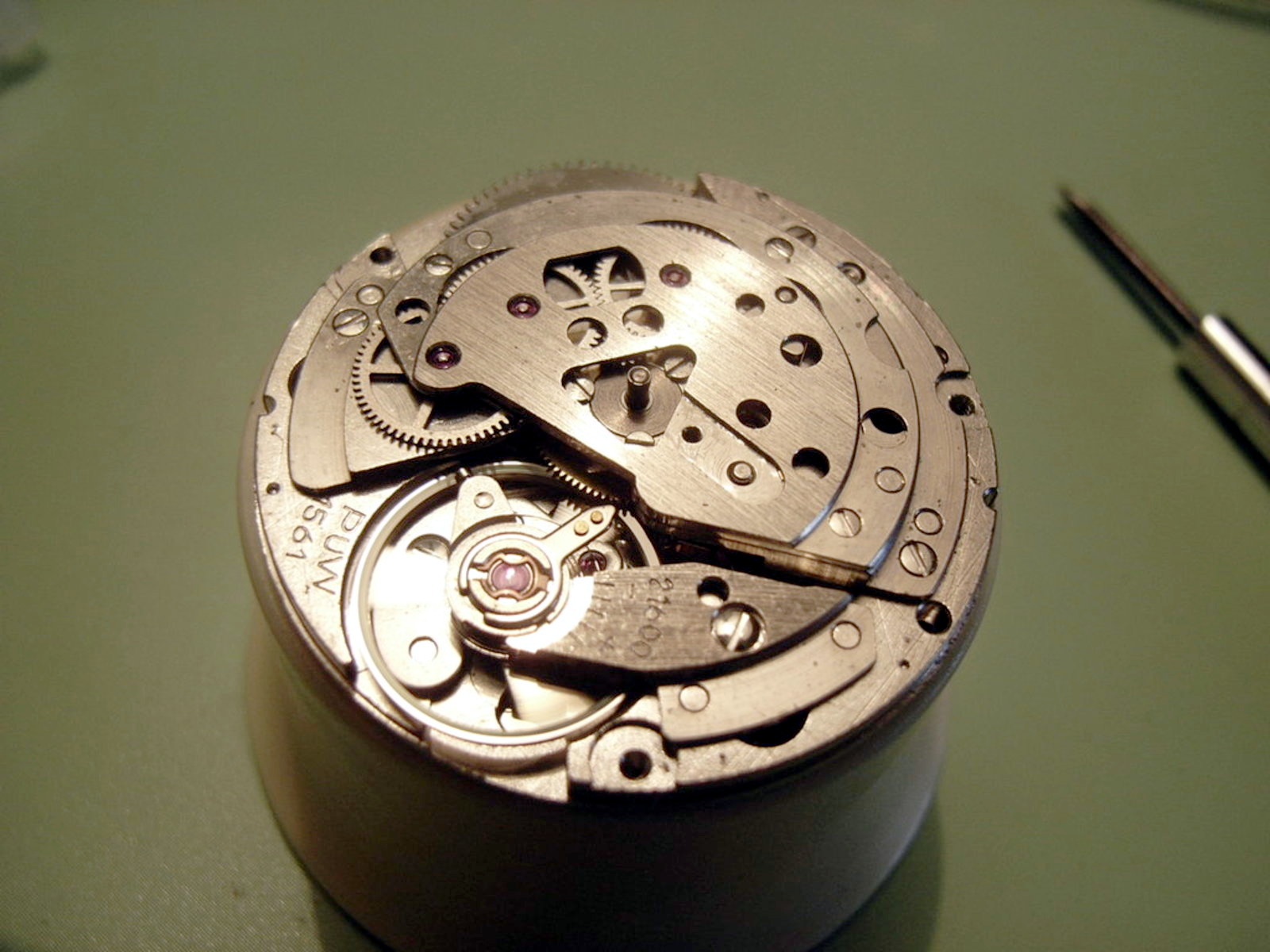 First, I removed the rotor.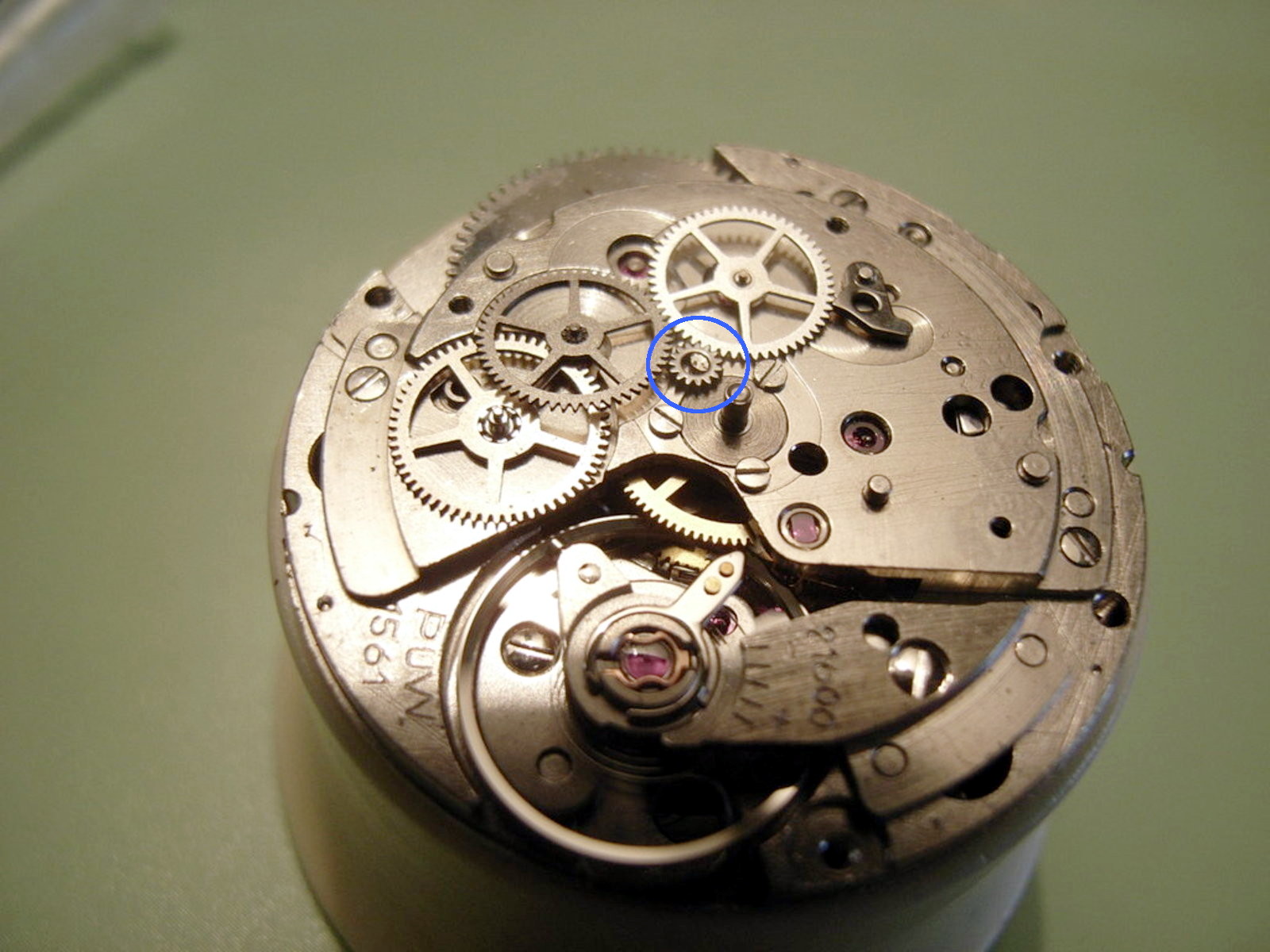 The blue encircled wheel provides birectional winding (the rotor just slides it from one side to another and couples it with the respective gears - an excellently simple solution)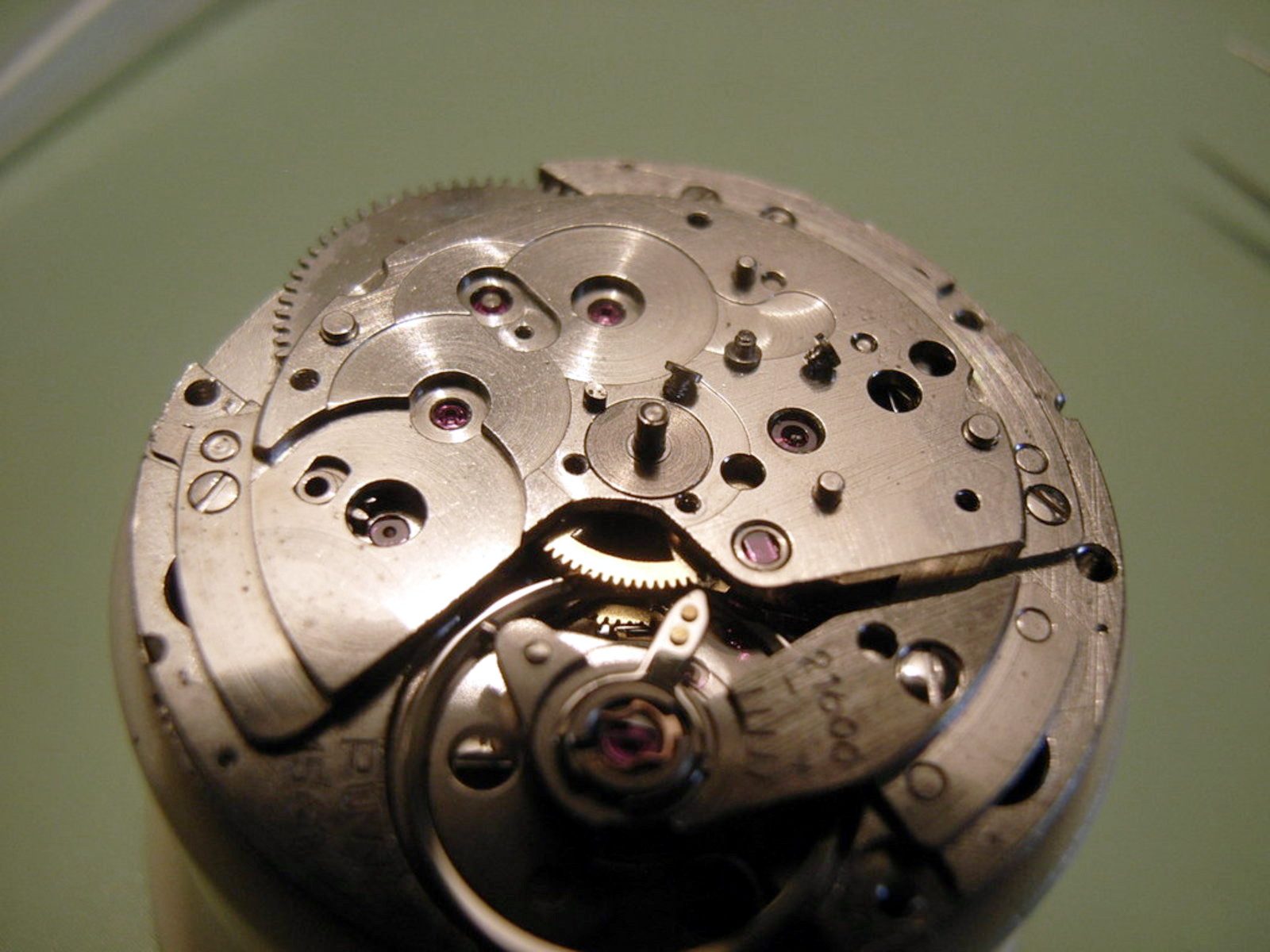 Automatic winding parts removed...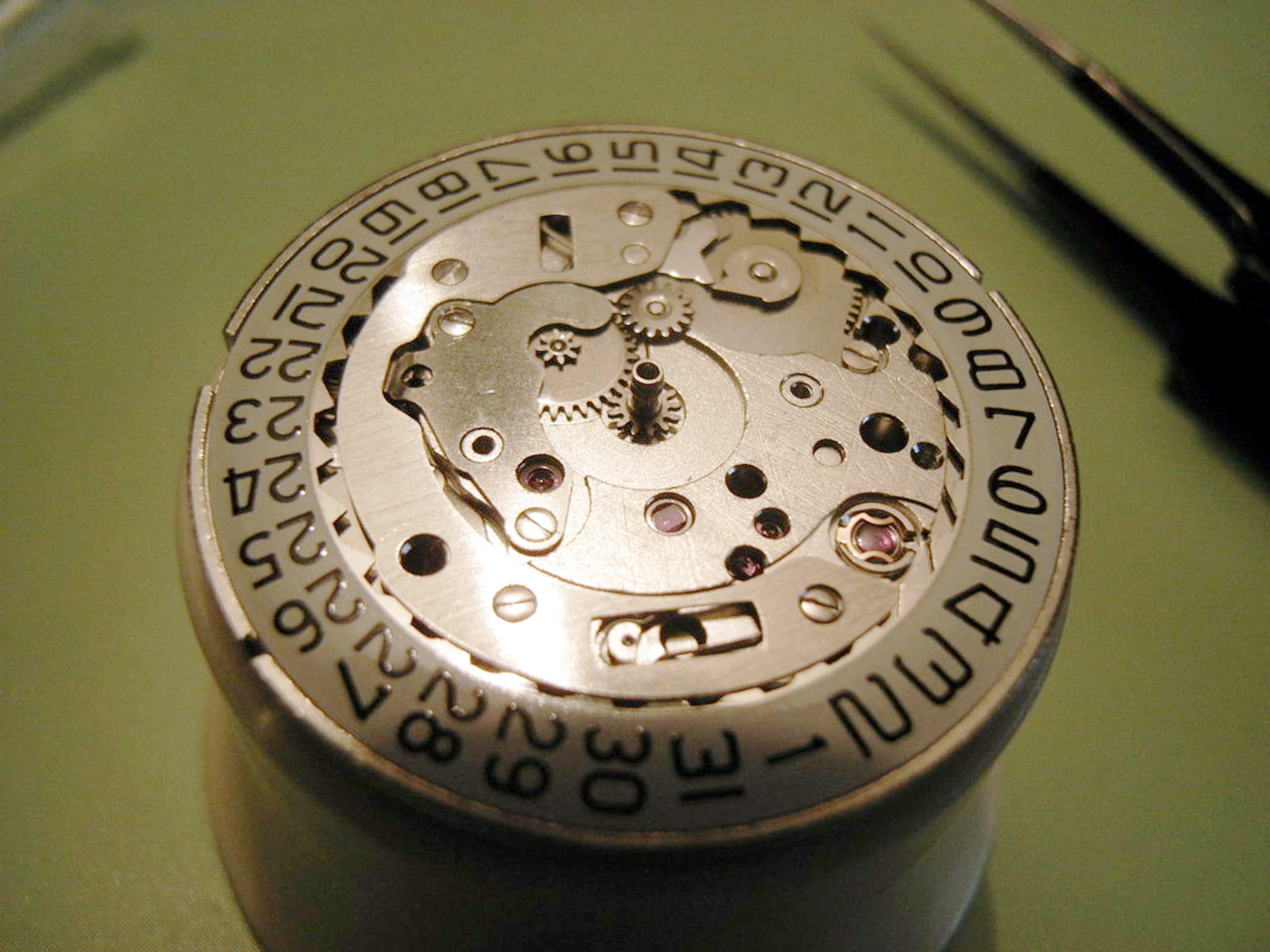 Starting dial-side teardown.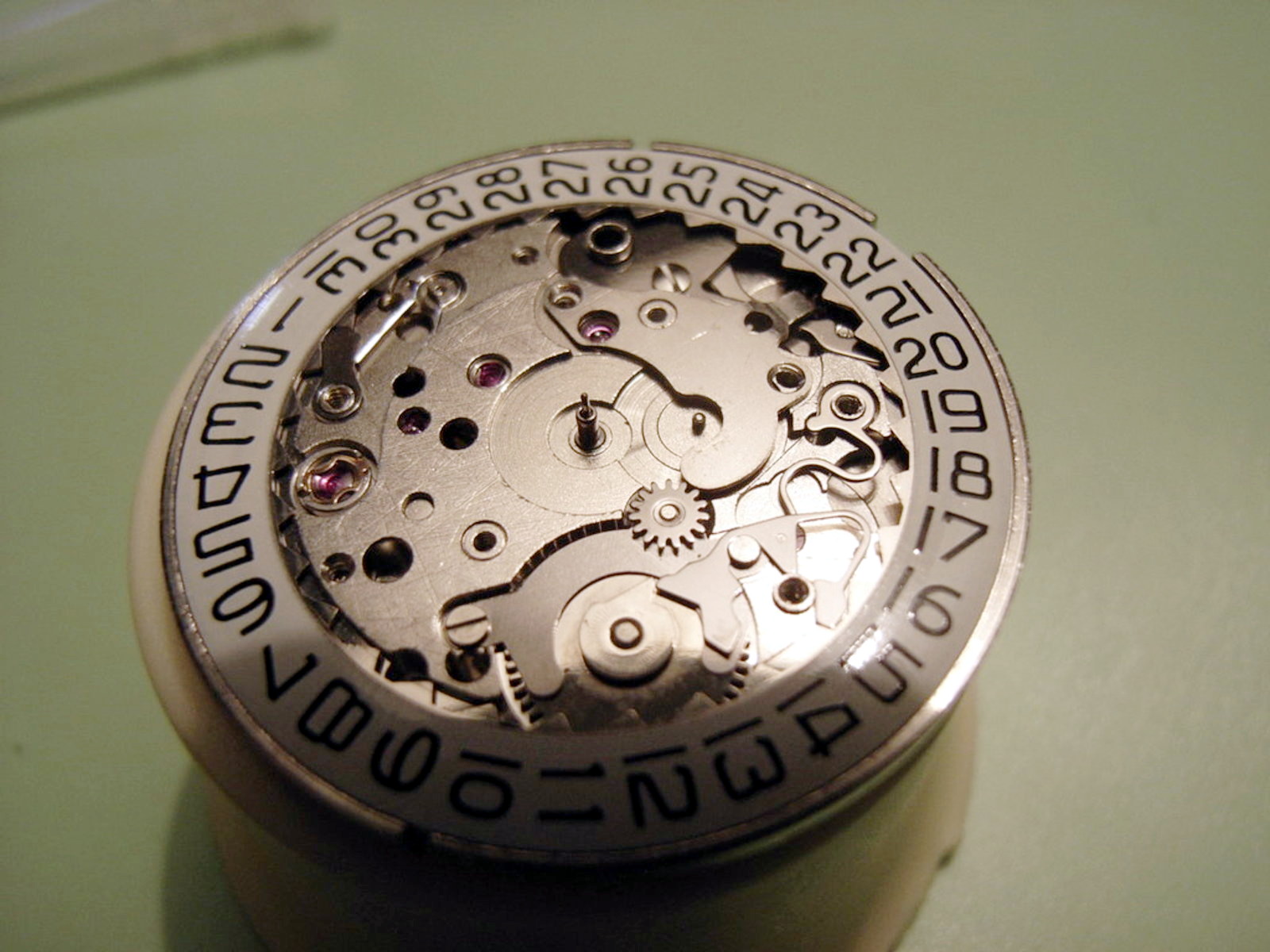 Cannon pinion out of the way.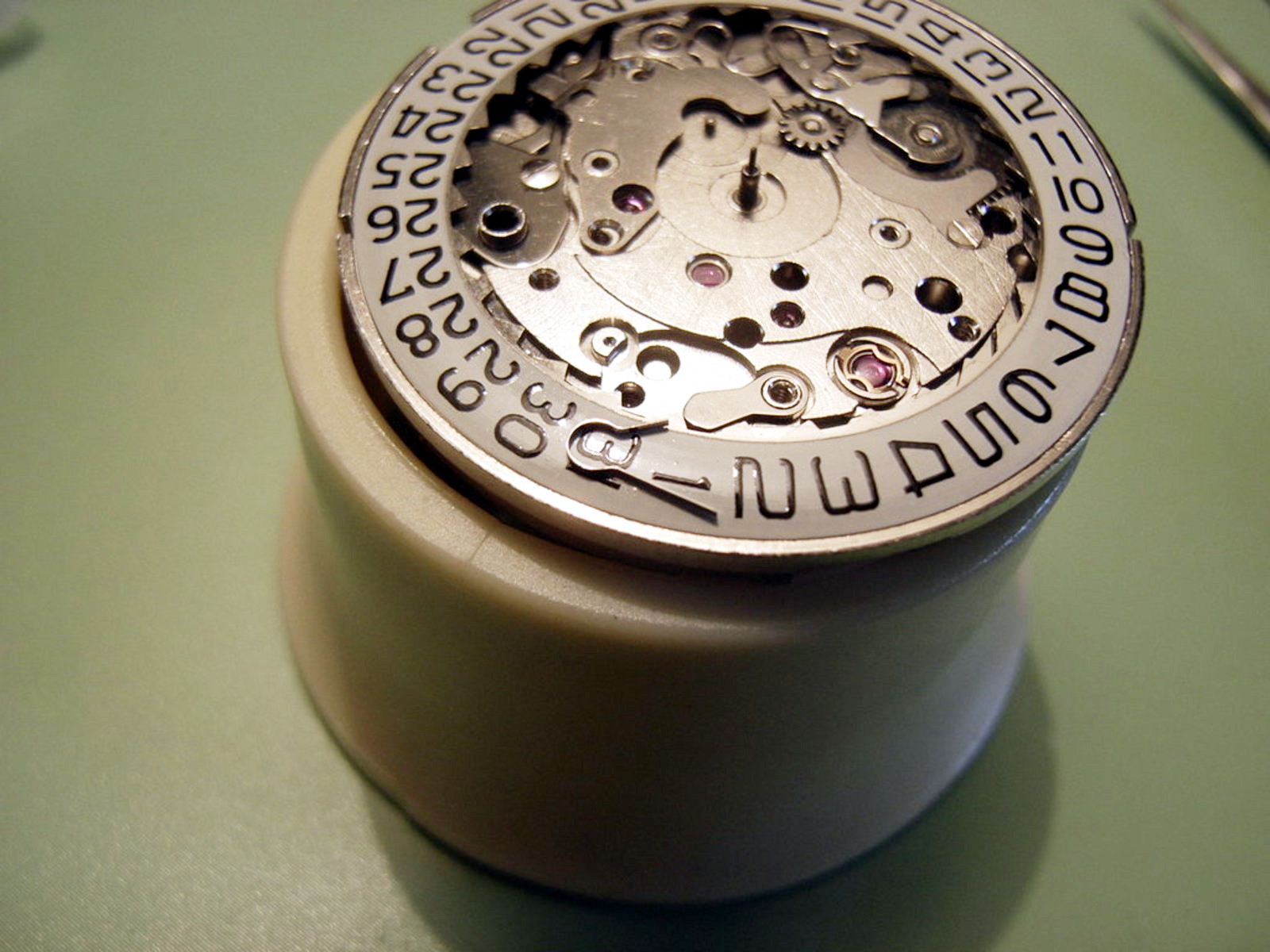 Spring of date wheel retention removed.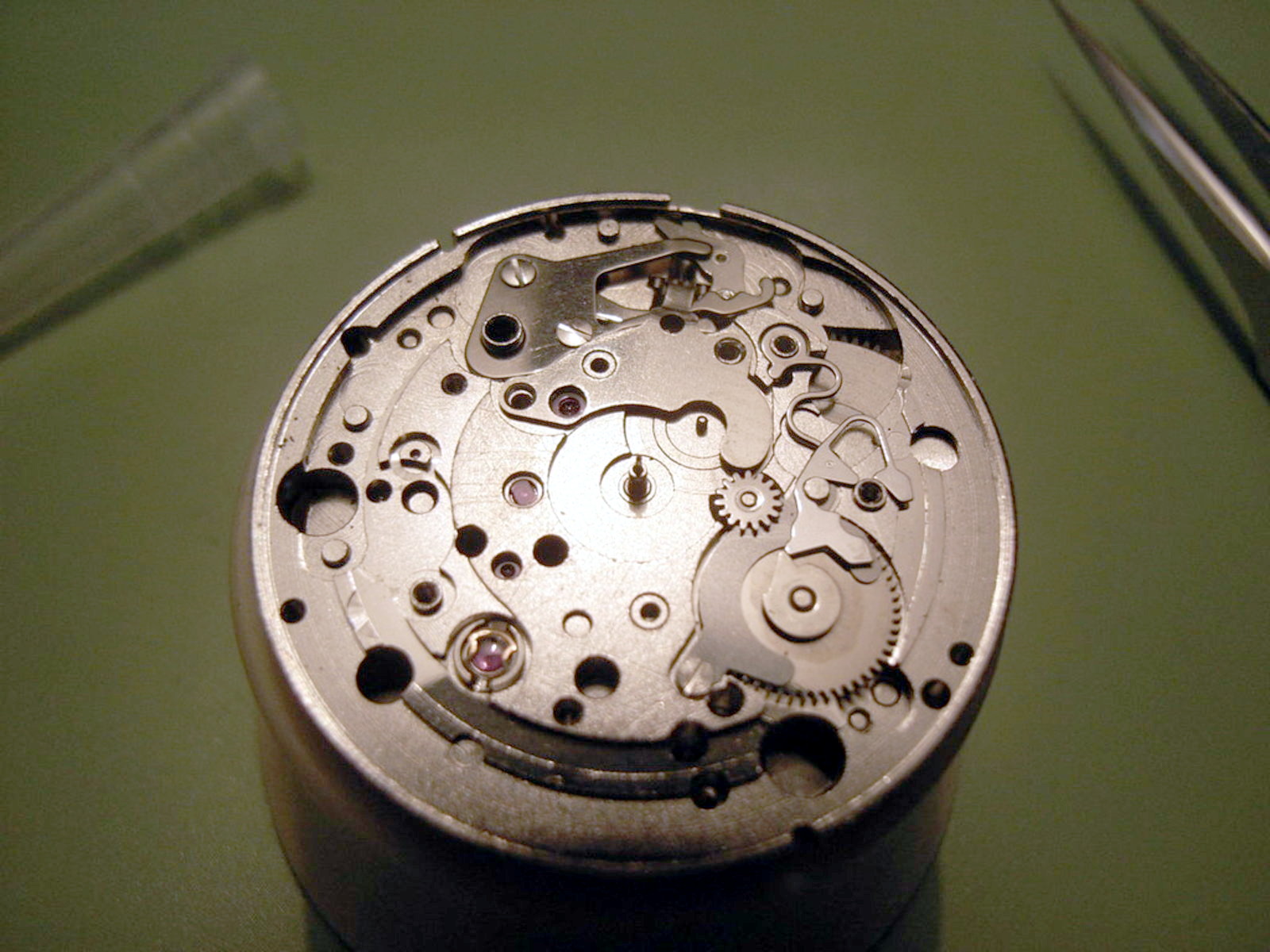 Date disc removed.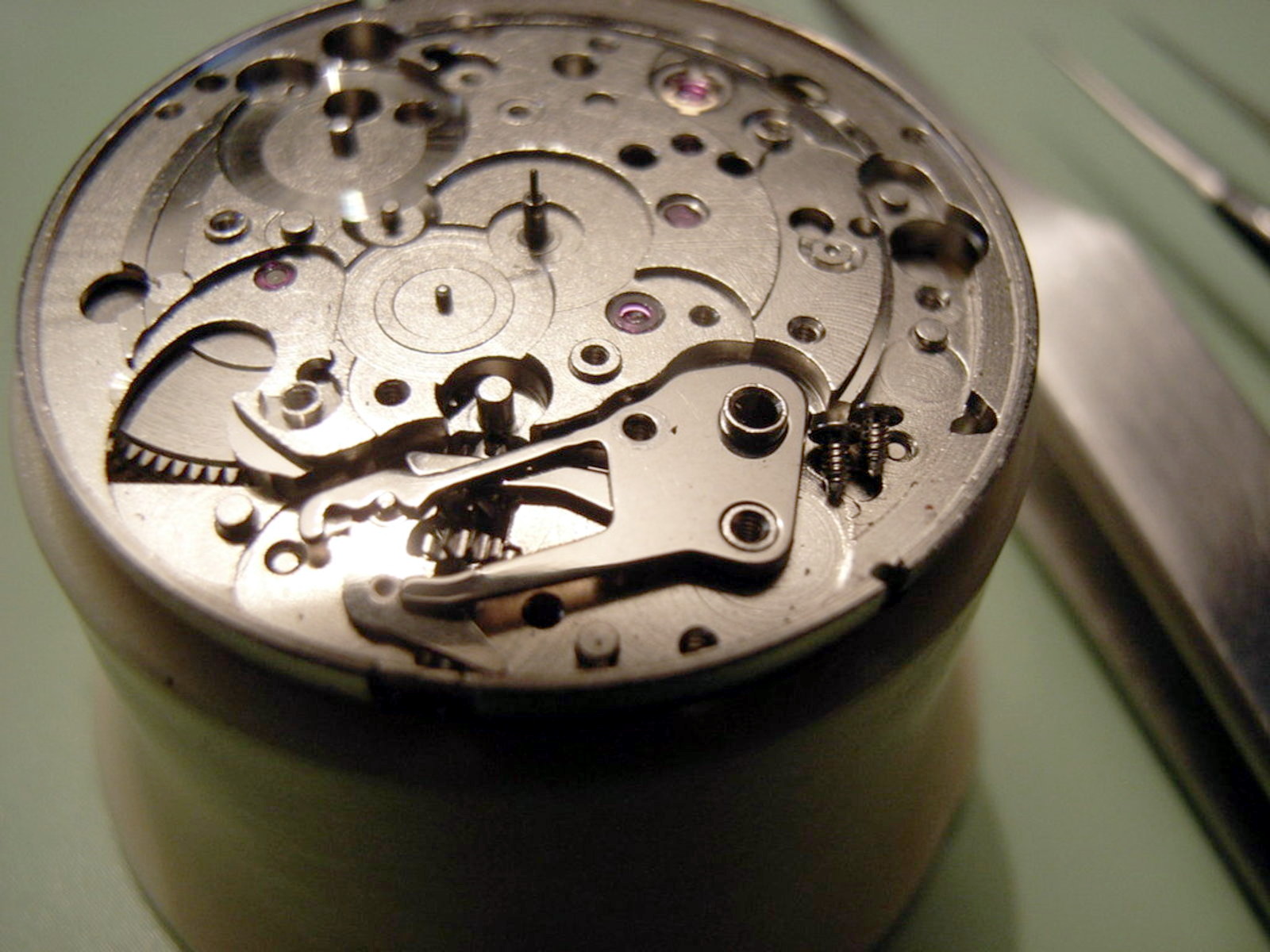 Keyless works #1.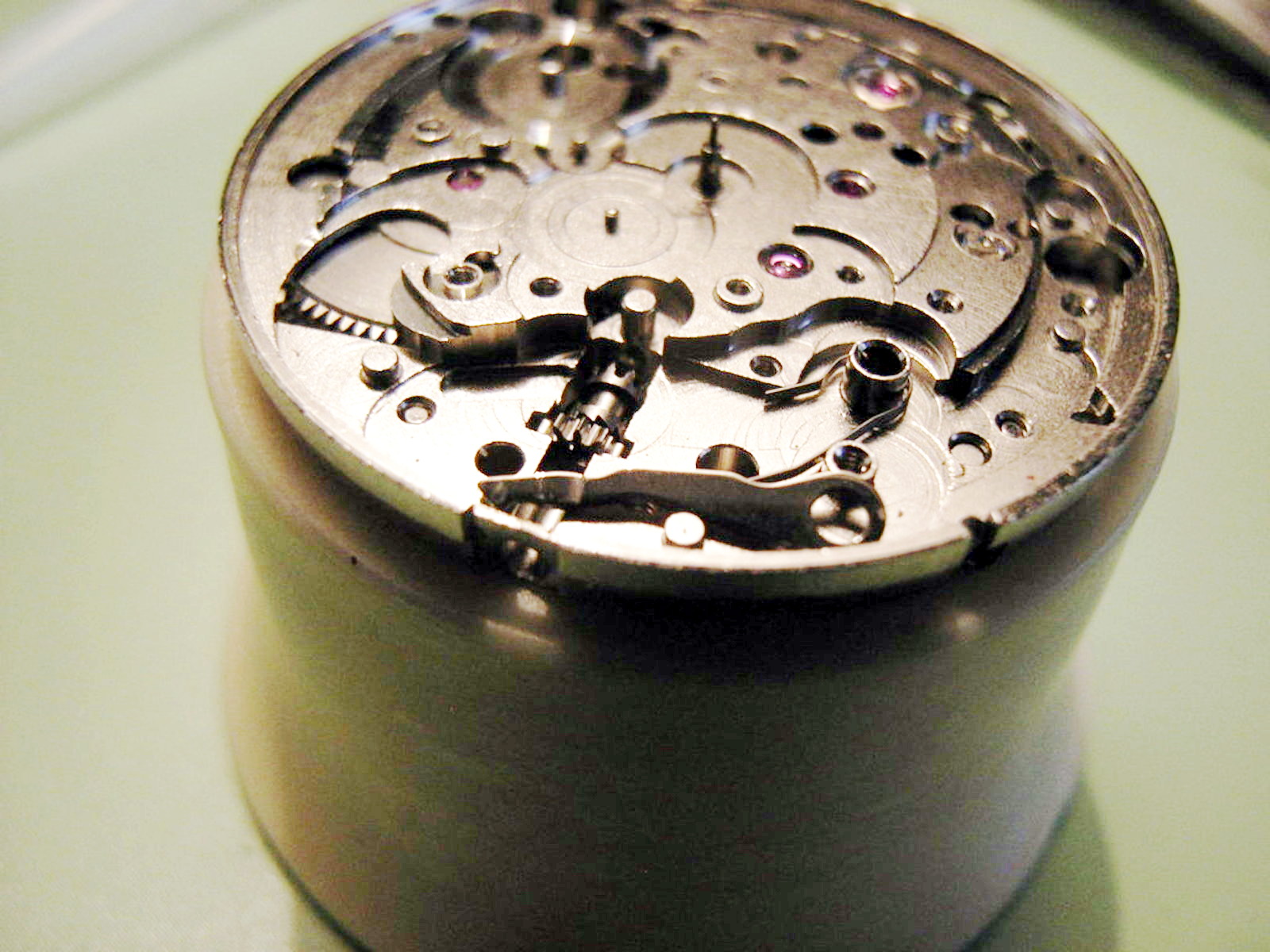 Keyless works #2.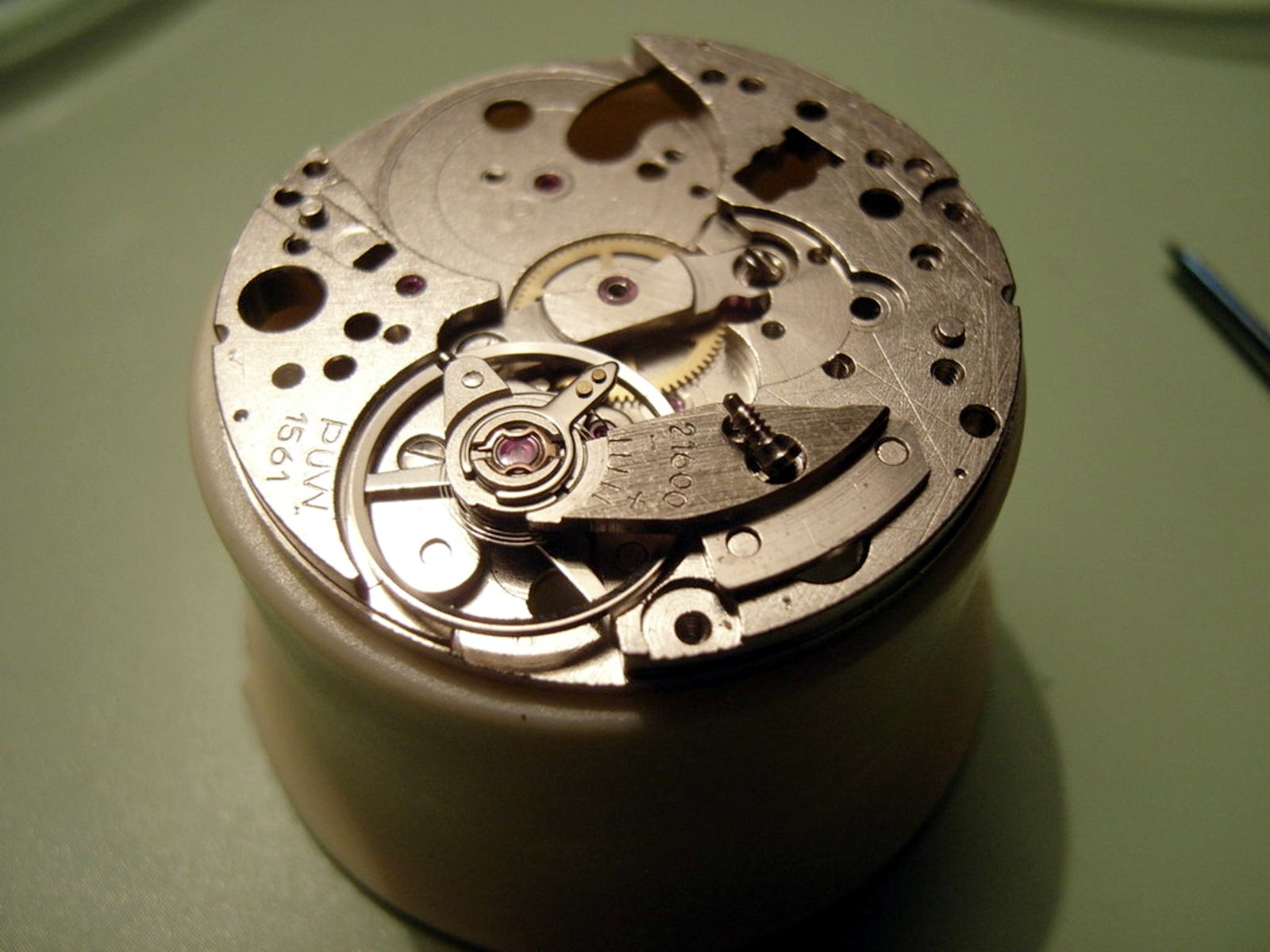 Balance wheel and cock before removal.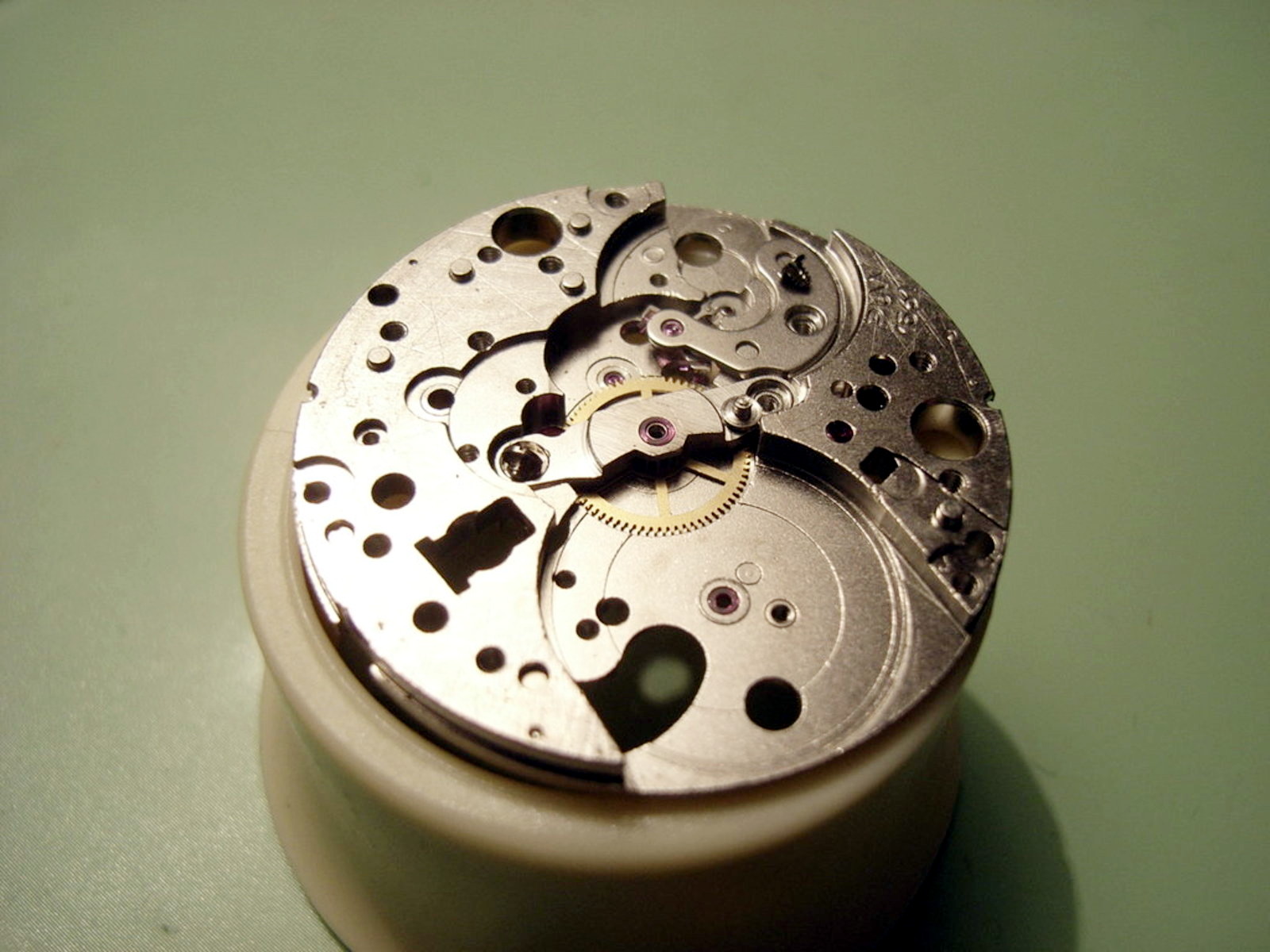 Almost done...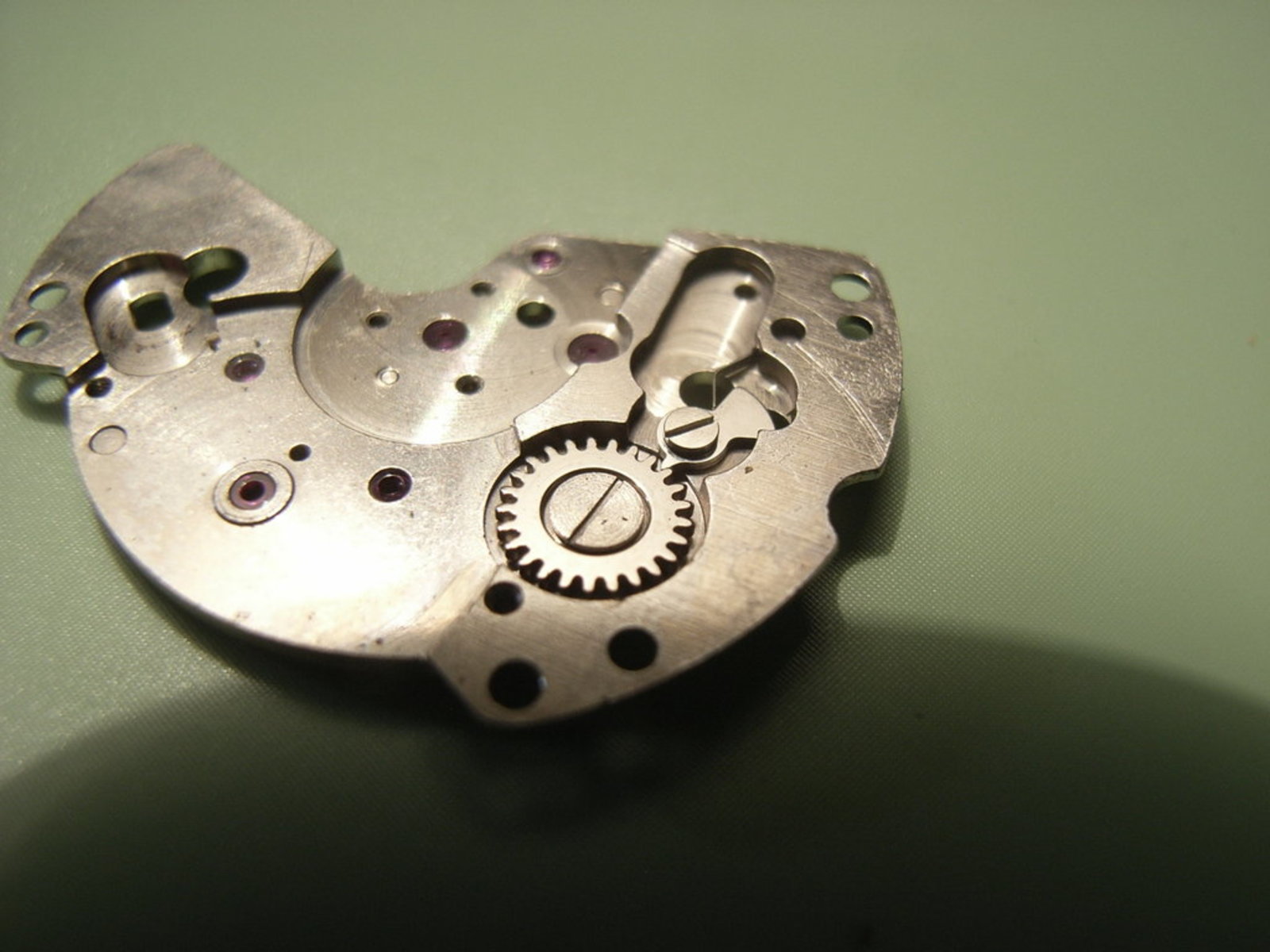 Underside of wheel train bridge.
Reassembly and finishing of the watch
Uhmmm - I forgot to take pictures of the reassembly, but the next picture shows what became of the backside of the case: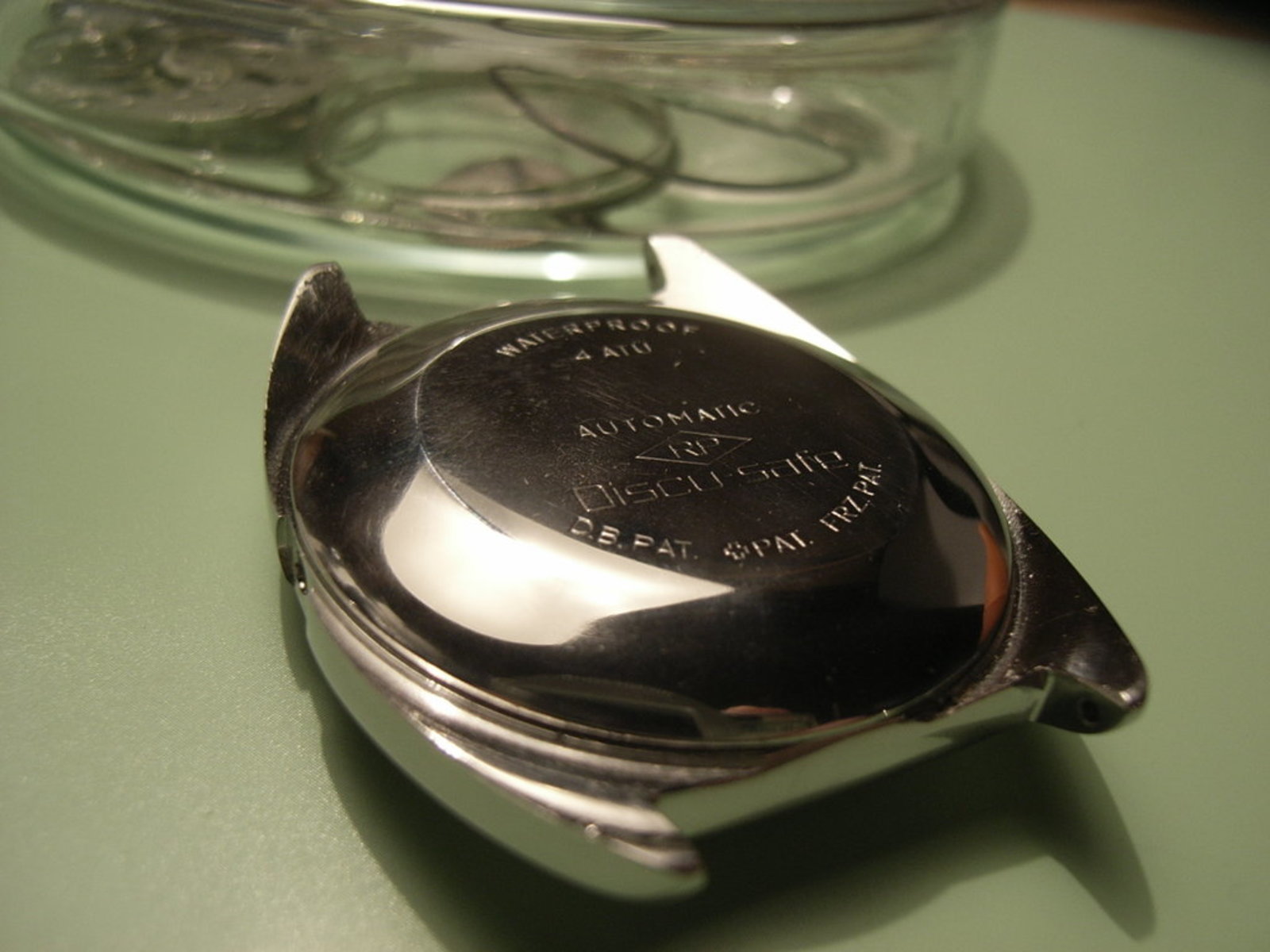 The front isn´t bad either - nice and shiny with a new crystal: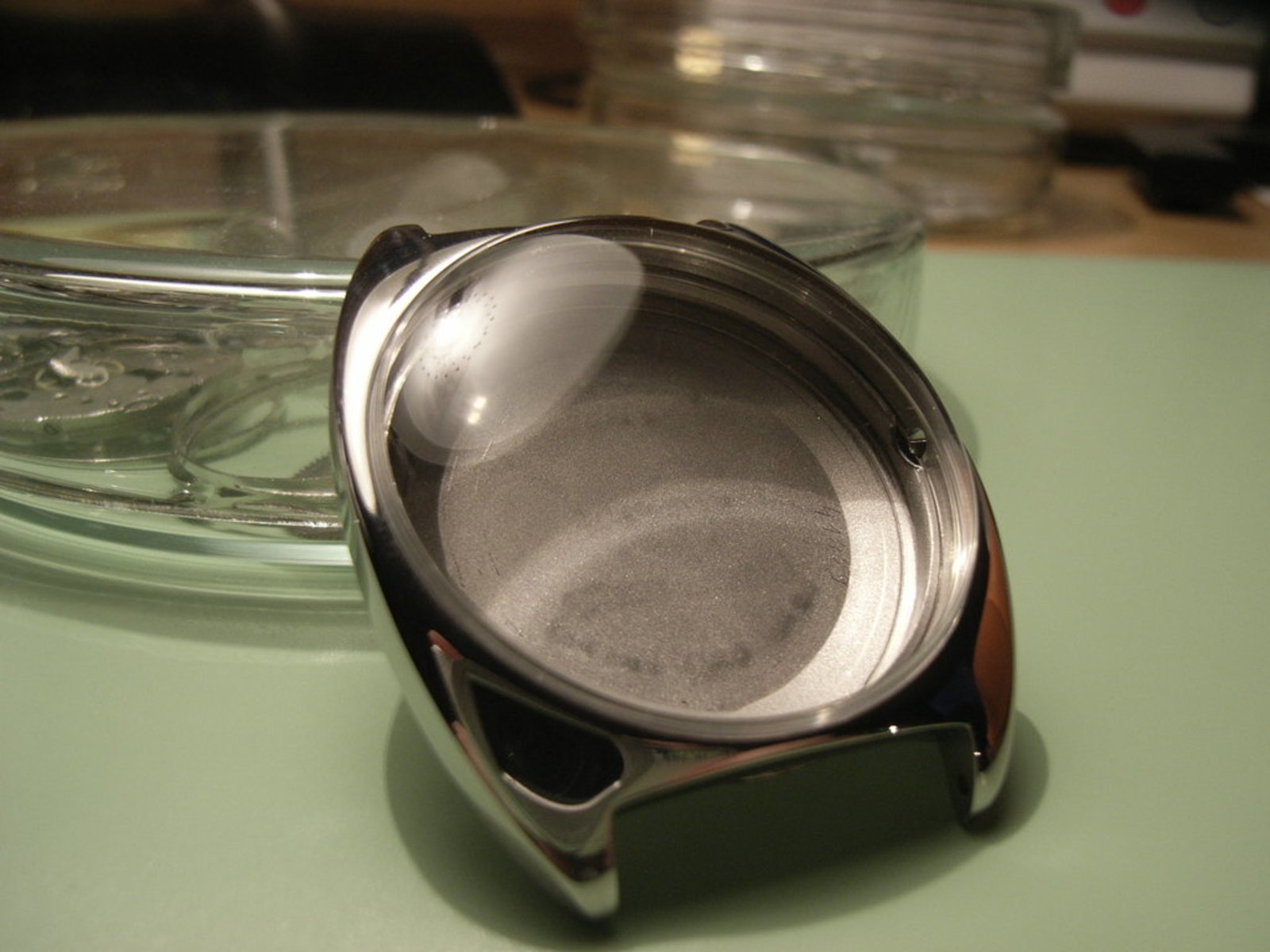 Yes, it is indeed the same stainless steel case - and yes, I´m guilty of removing the original sunburst finish of the case. And in this case I don´t care :-) I think it really works.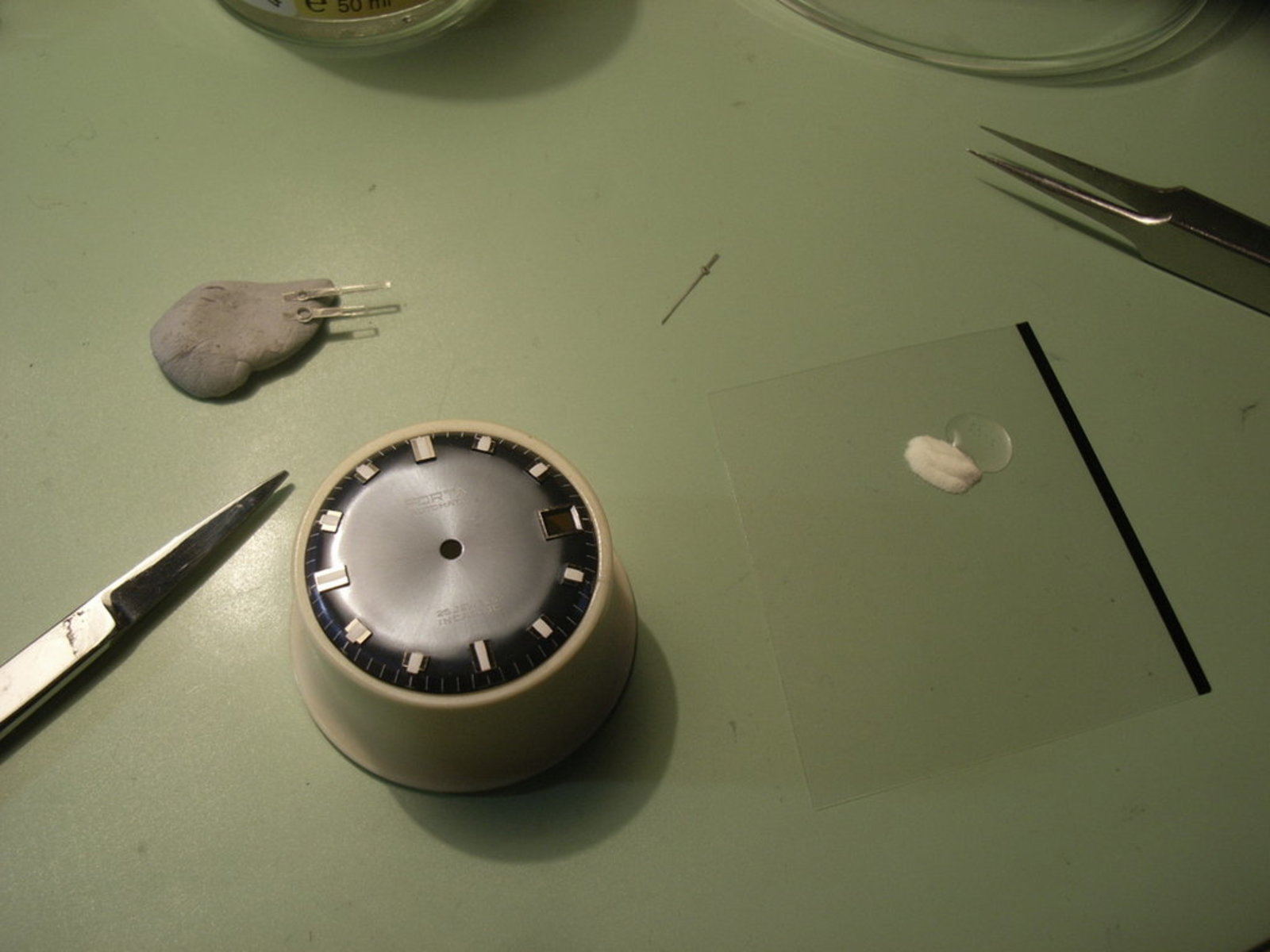 Originally the watch didn´t have lume at all - time to give it some "enlightenment".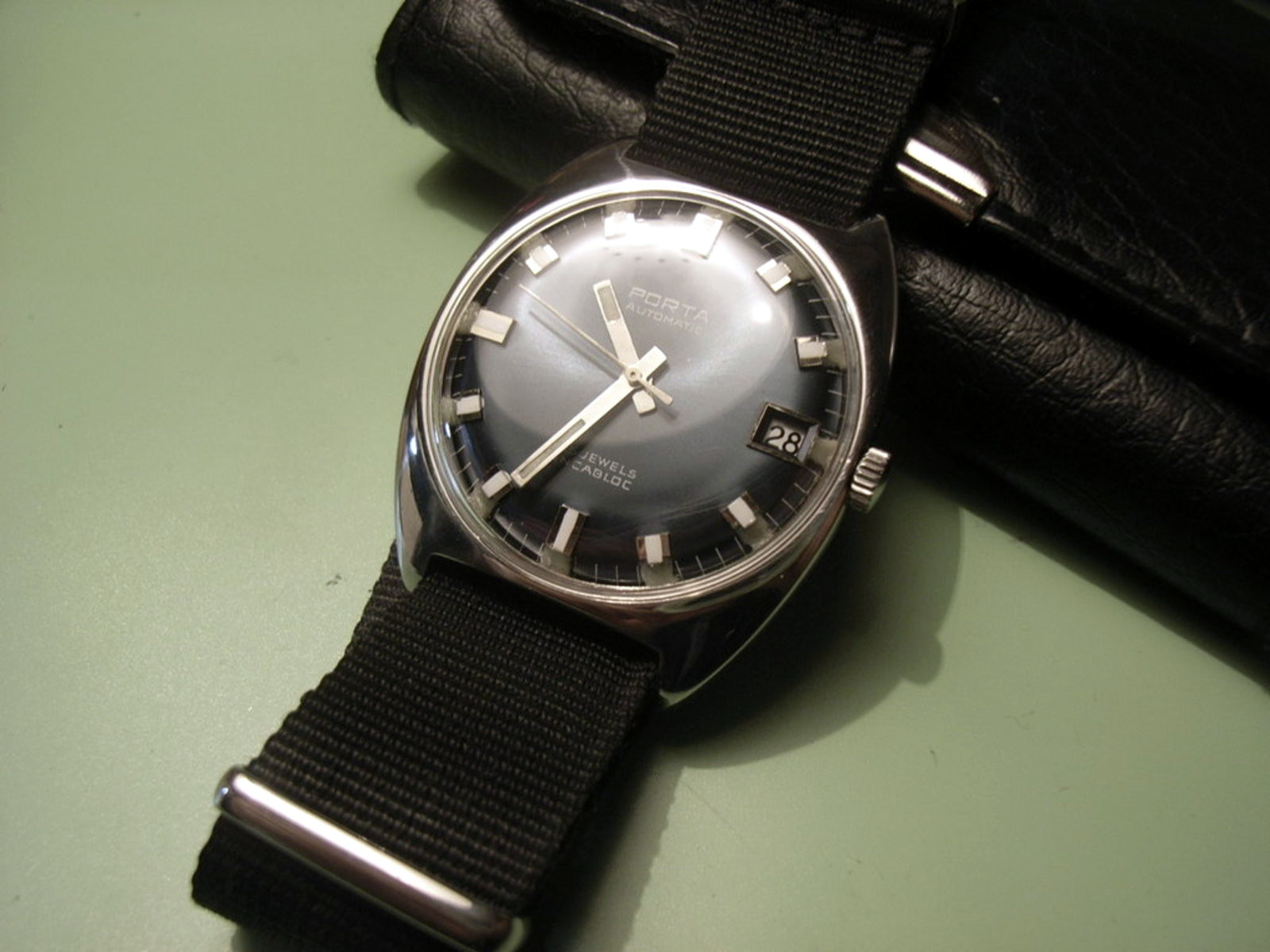 Now the finished watch- not bad considering from where I started.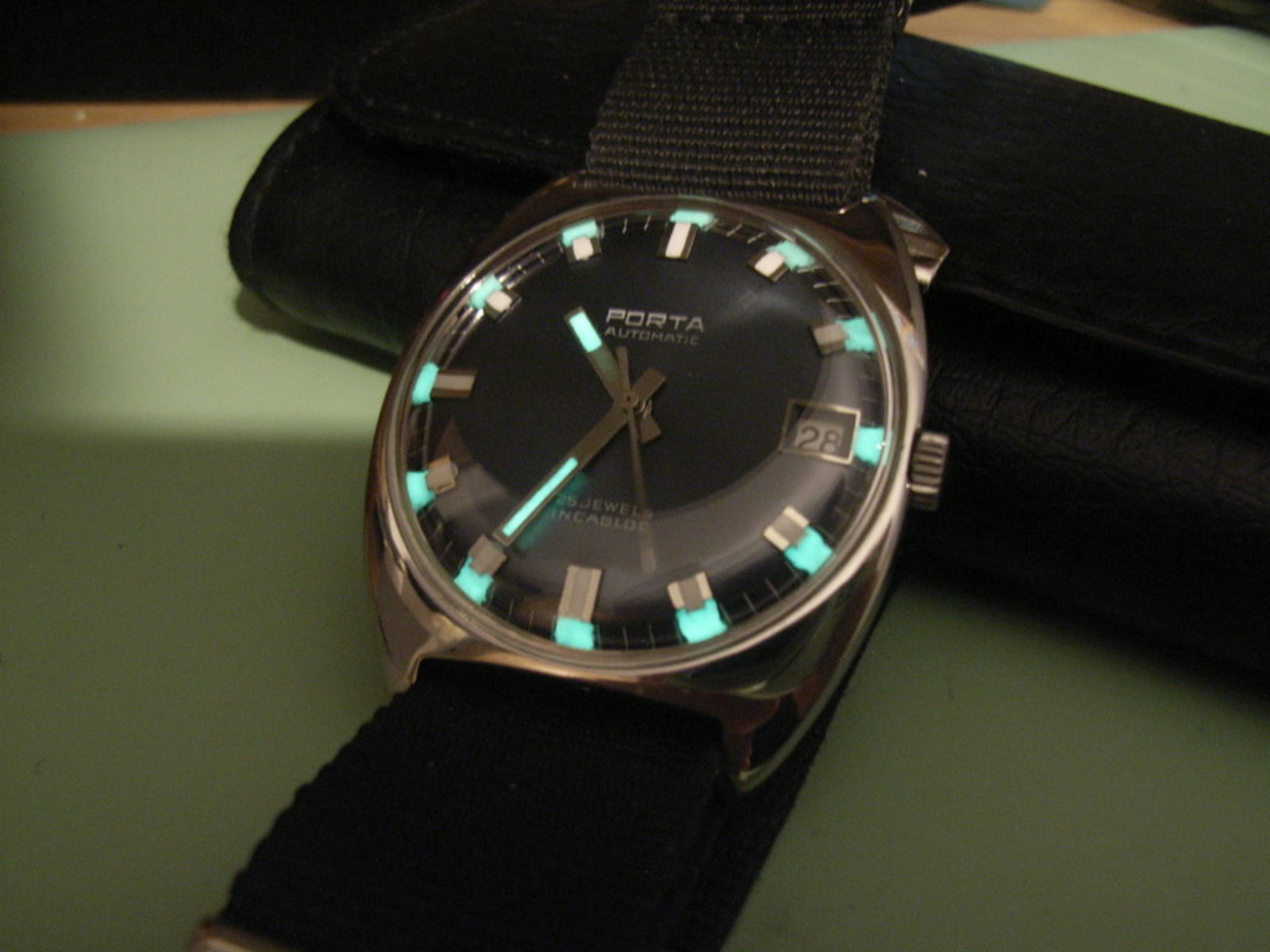 Under darker conditions the watch can unfold all of its newly-gained futuristic glory...
greetings noq2