A fake Esprit watch?
Honestly - I don´t know too much about this watch...on its dial it says "Spirit St. Louis", on its backside "ATLAS FOR MEN WATCH". At first I thought it was kind of a fake Esprit chronograph - doesn´t matter, though...
The crystal was missing (leaving the dial unprotected from dust and dirt), some of the index markings were misaligned and the exceptionally cheap plastic rehaut (=the minute ring) was twisted.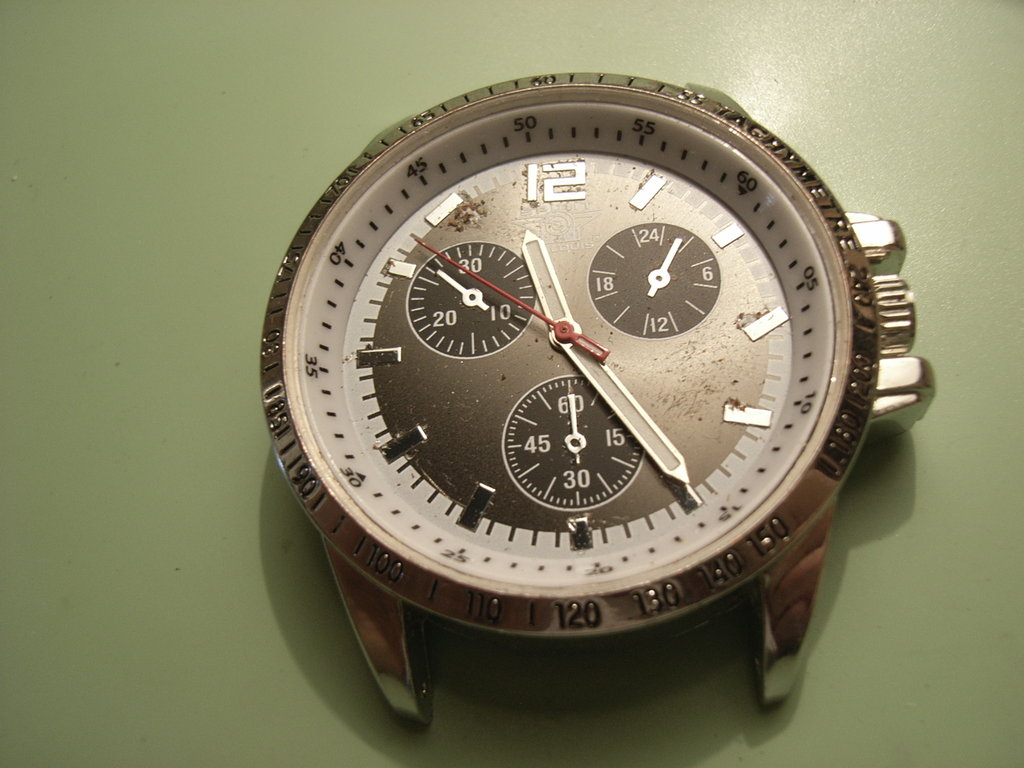 If you´re searching for the chronograph´s pushers - there are none. The chronograph hands are just stickers ;-)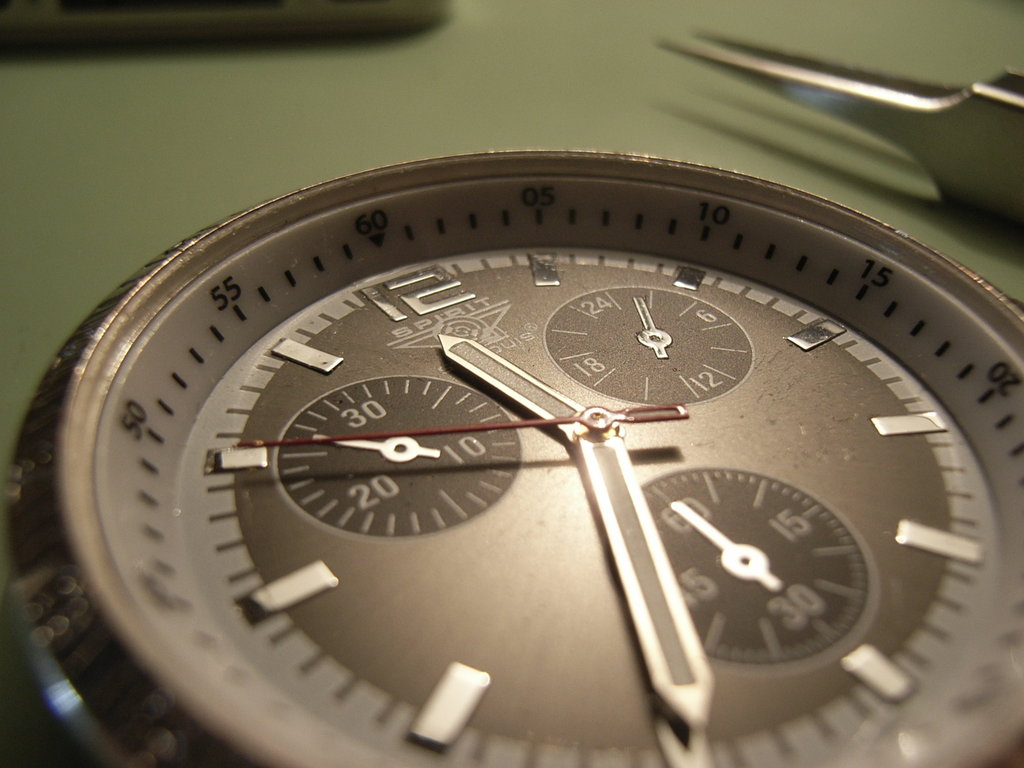 Actually, everything on the dial is just silver foil applied with some glue - it´s also quite suitable for catching dust particles...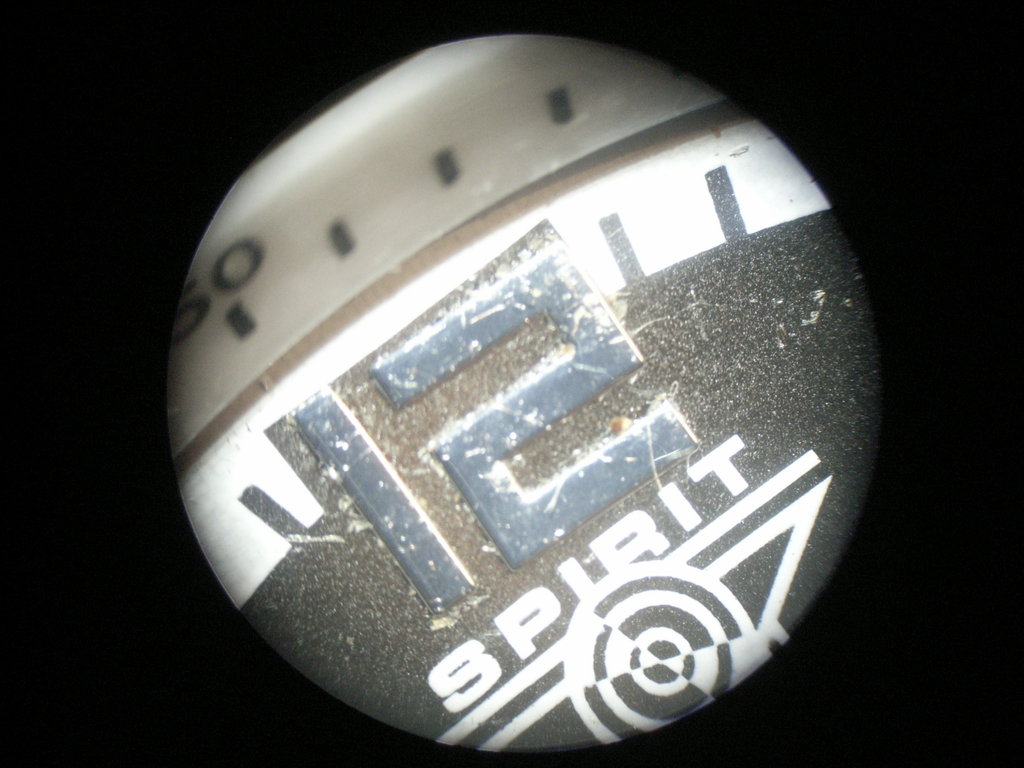 With everything so lovely bad designed, my curiosity had me open it up. That brought me to the next "highlight" - a fake screw back...the notches here are without a function. The case back is just pressed.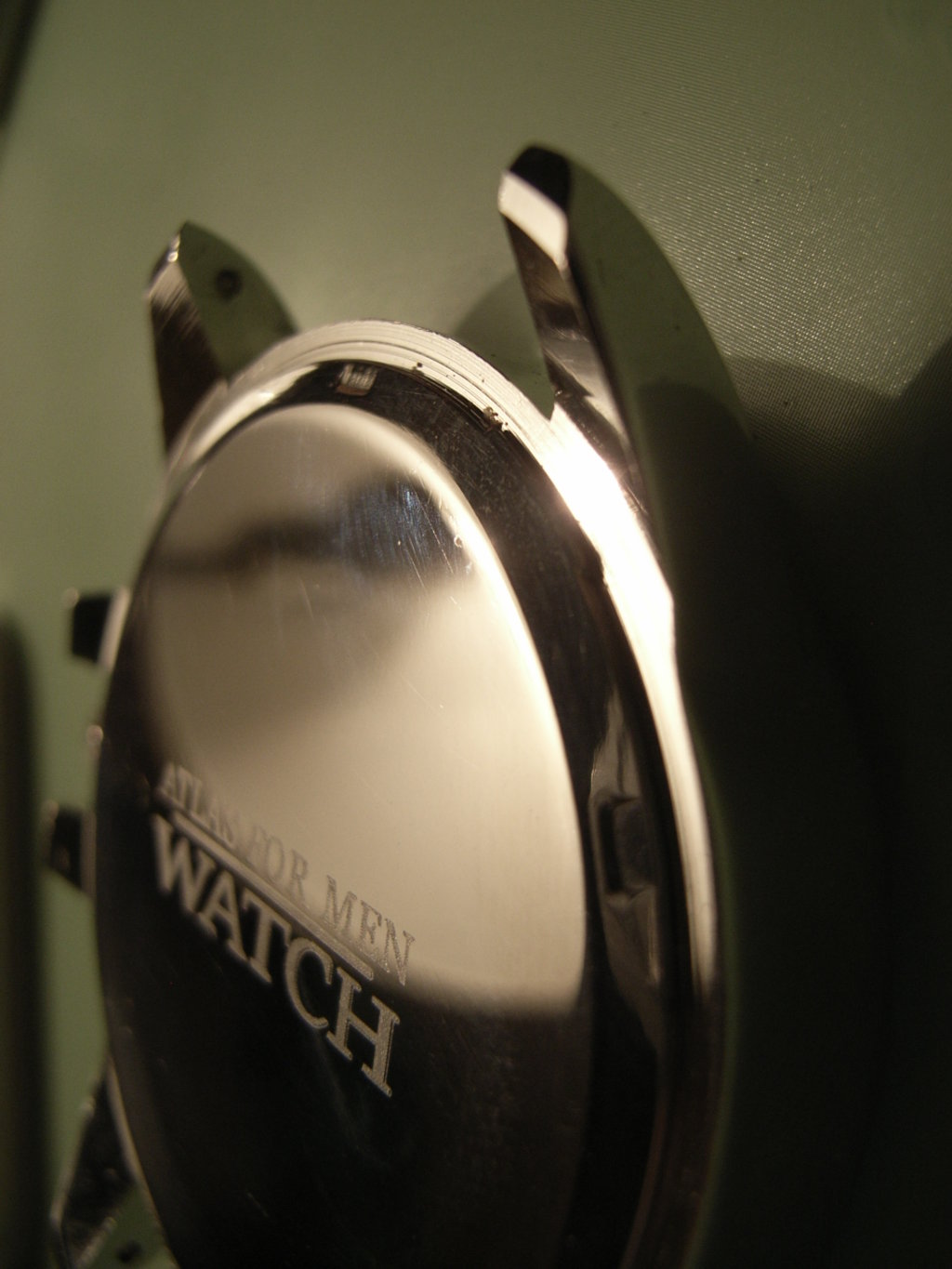 And inside I found a tiny "ZHONG CHEN" movement - held together not by screws but by melted plastic rivets.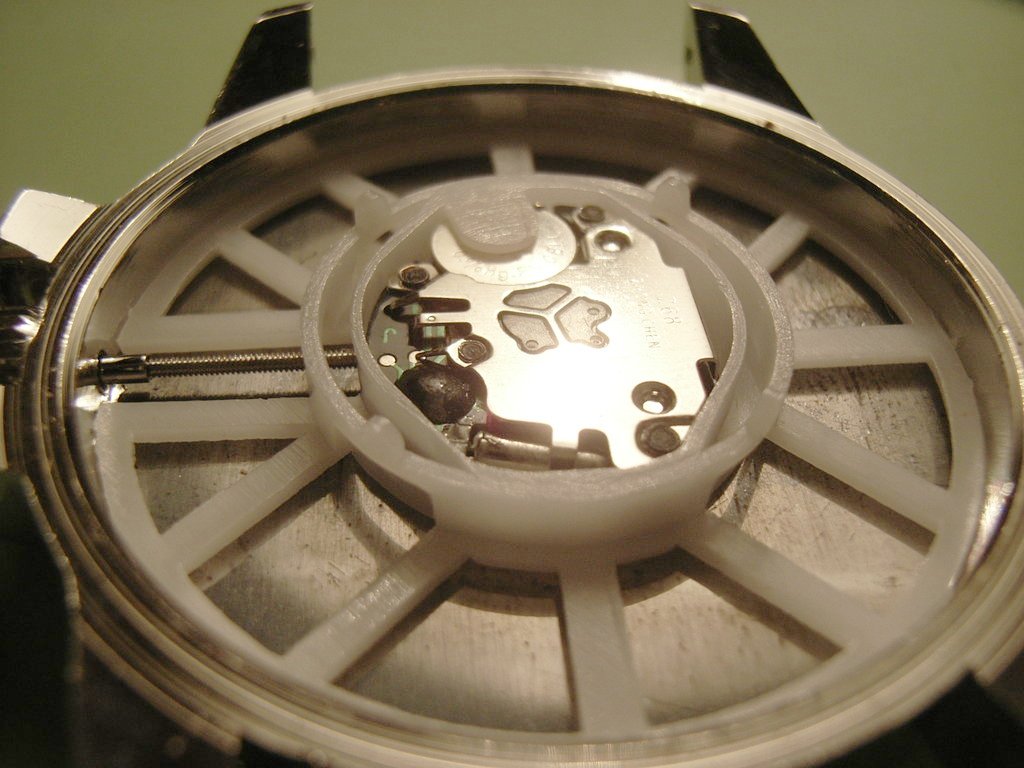 The plastic wheels are well visible here - just as the fingerprint from manufacturing which covers the whole movement (this literally has been manufactured...at least I haven´t seen fingerprints in watches from Swiss so-called manufactures *hmmm *).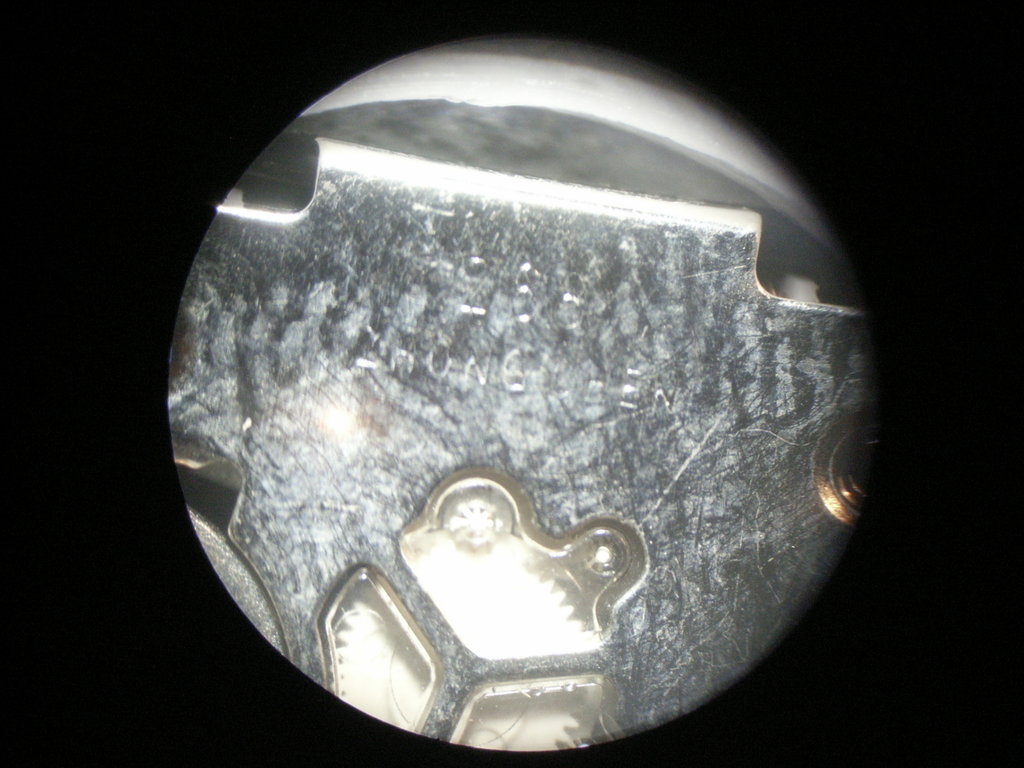 In the end - after cleaning the dial and placing a new crystal - it looked quite okay.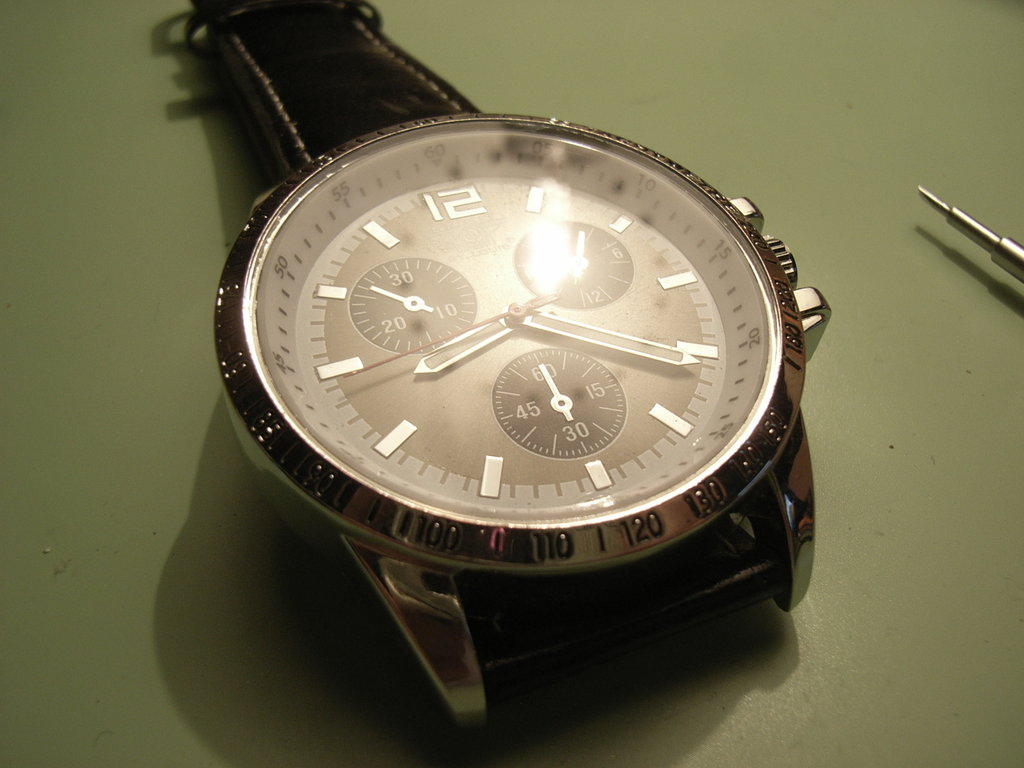 greetings noq2