This is an Omega Genève watch (case model 136.041) from the late 1960s / early 1970s.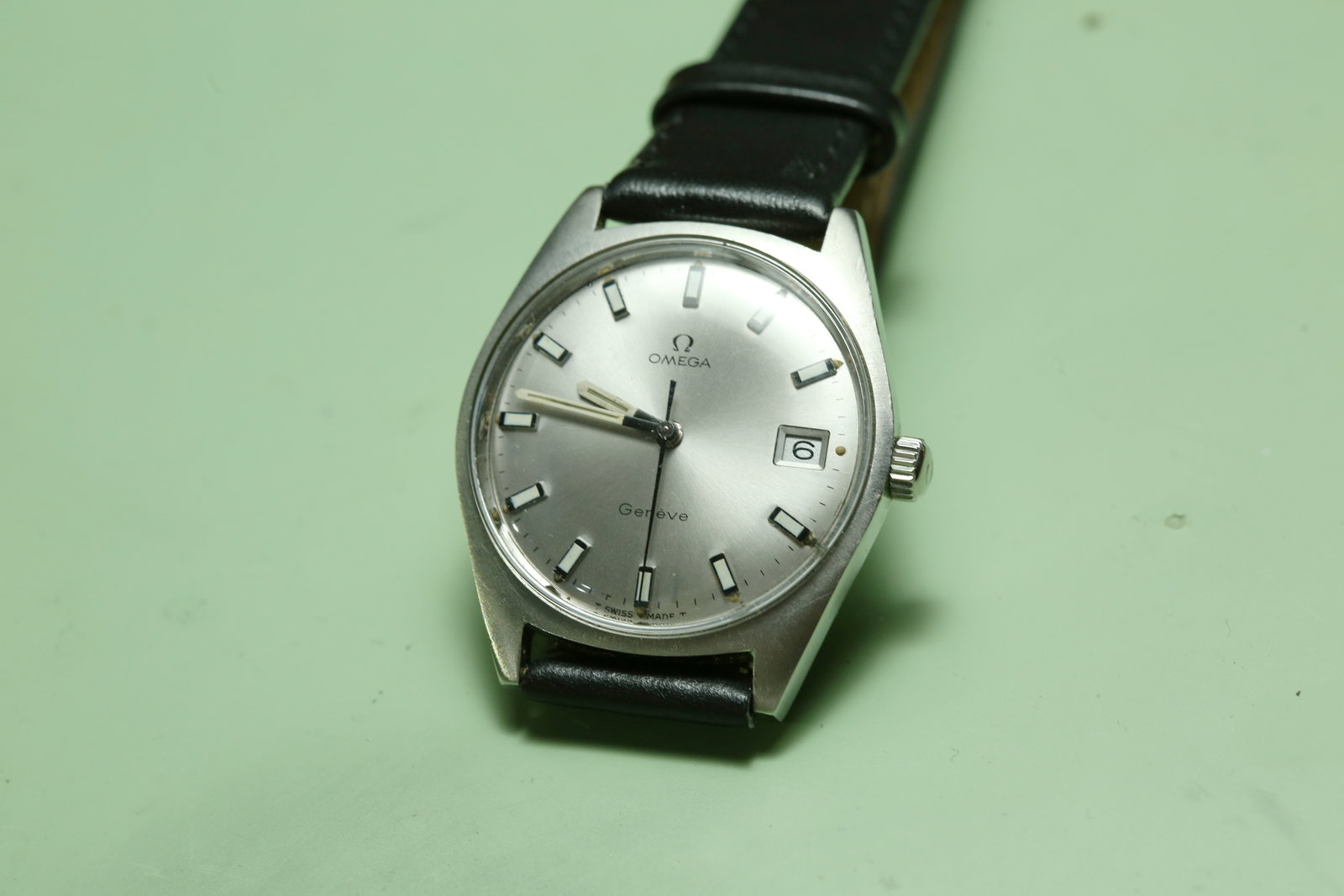 The Genève line has always been the affordable line of Omega (e.g. no chronometer-grade movement and boring casebacks):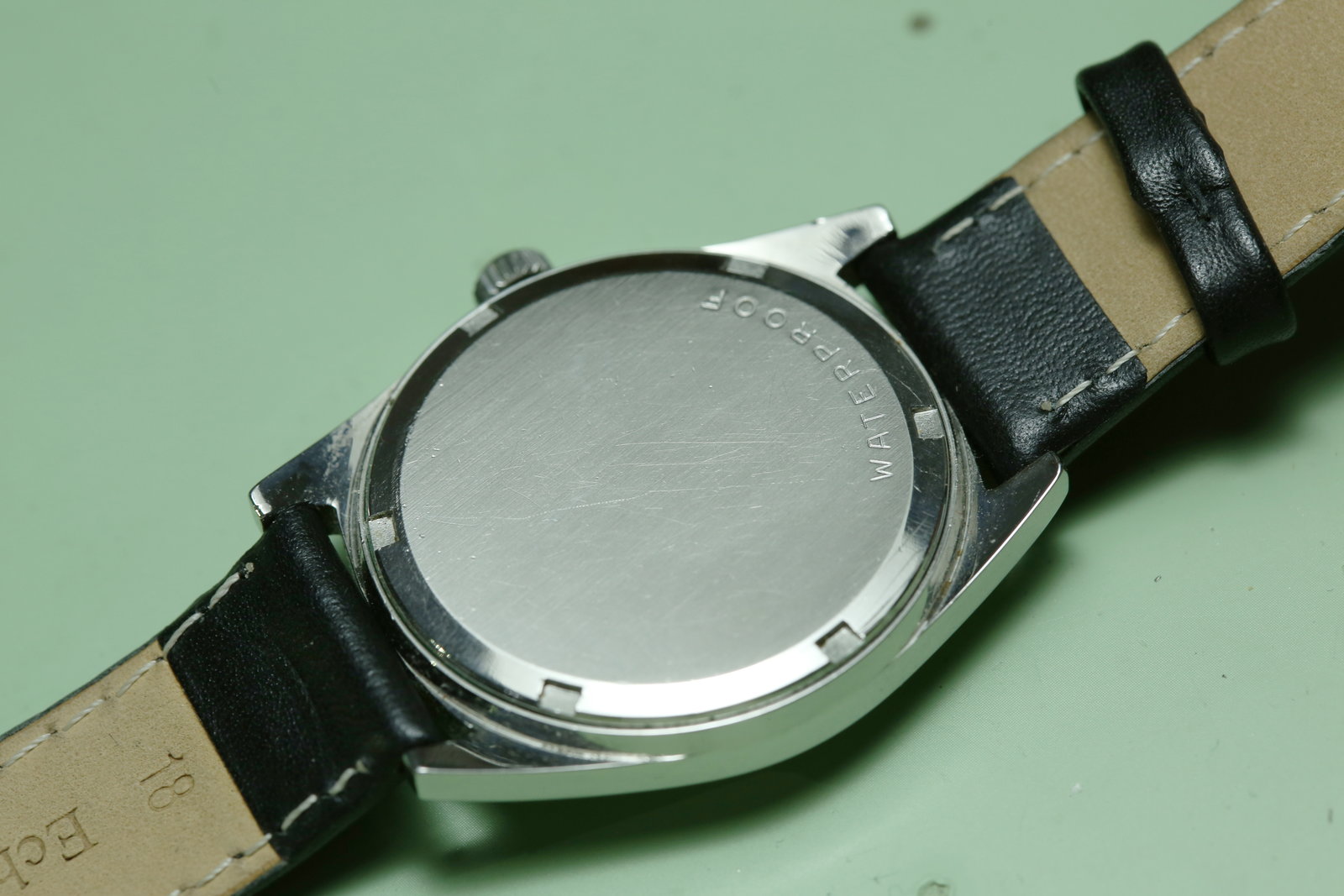 The timegrapher shows some neglect.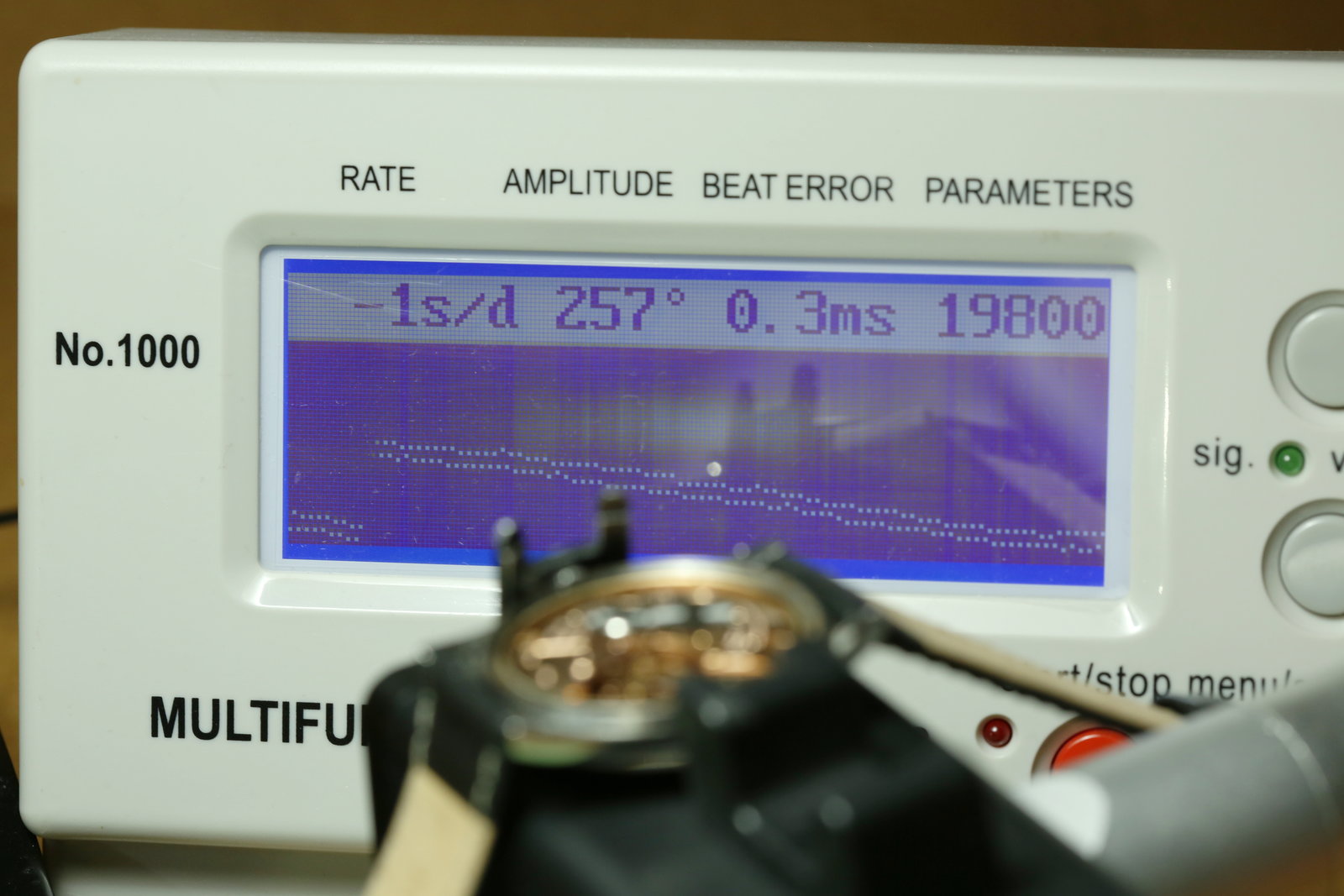 A movement service seems well-advised.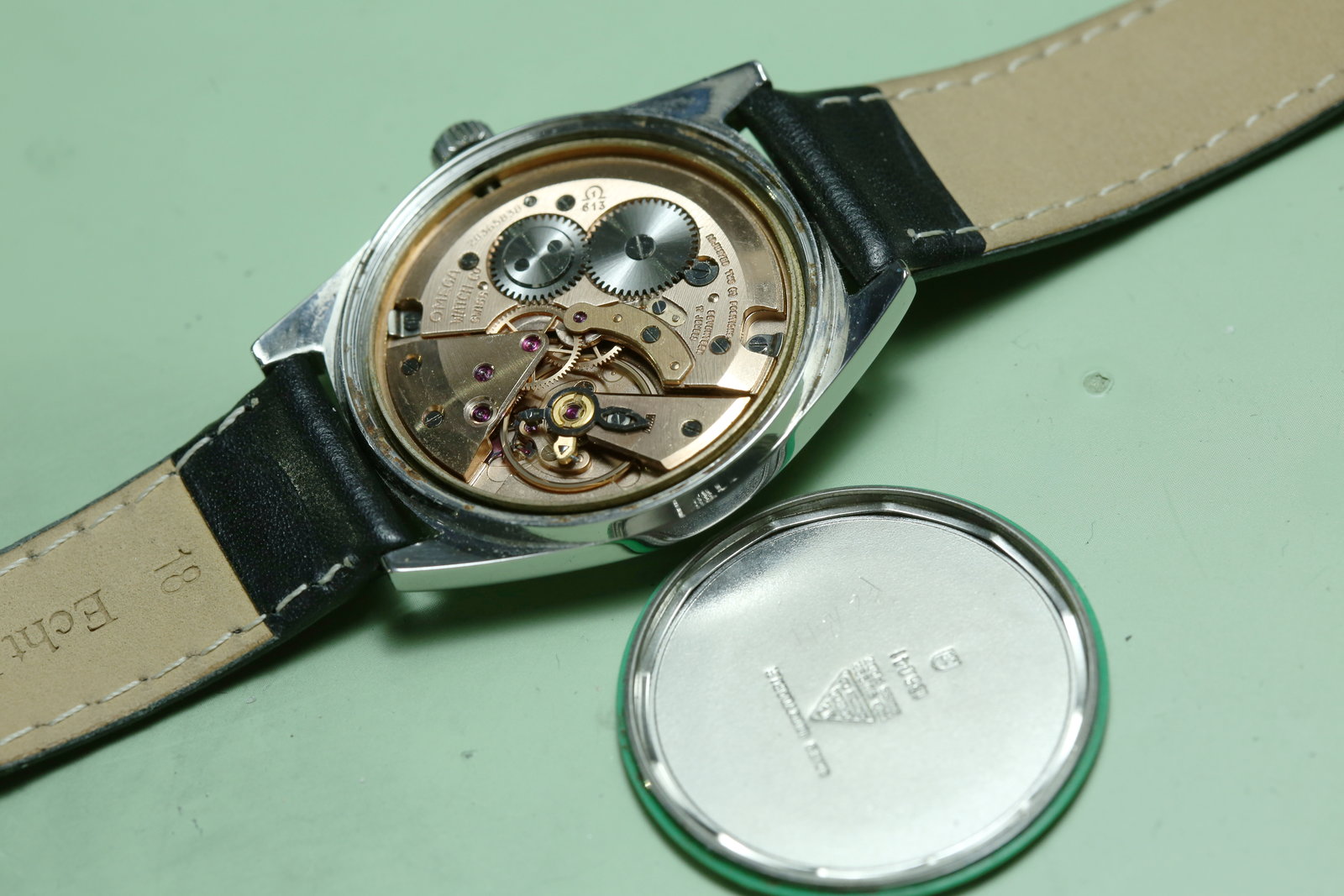 The movements is a handwound Omega caliber 613 - pretty good in-house quality.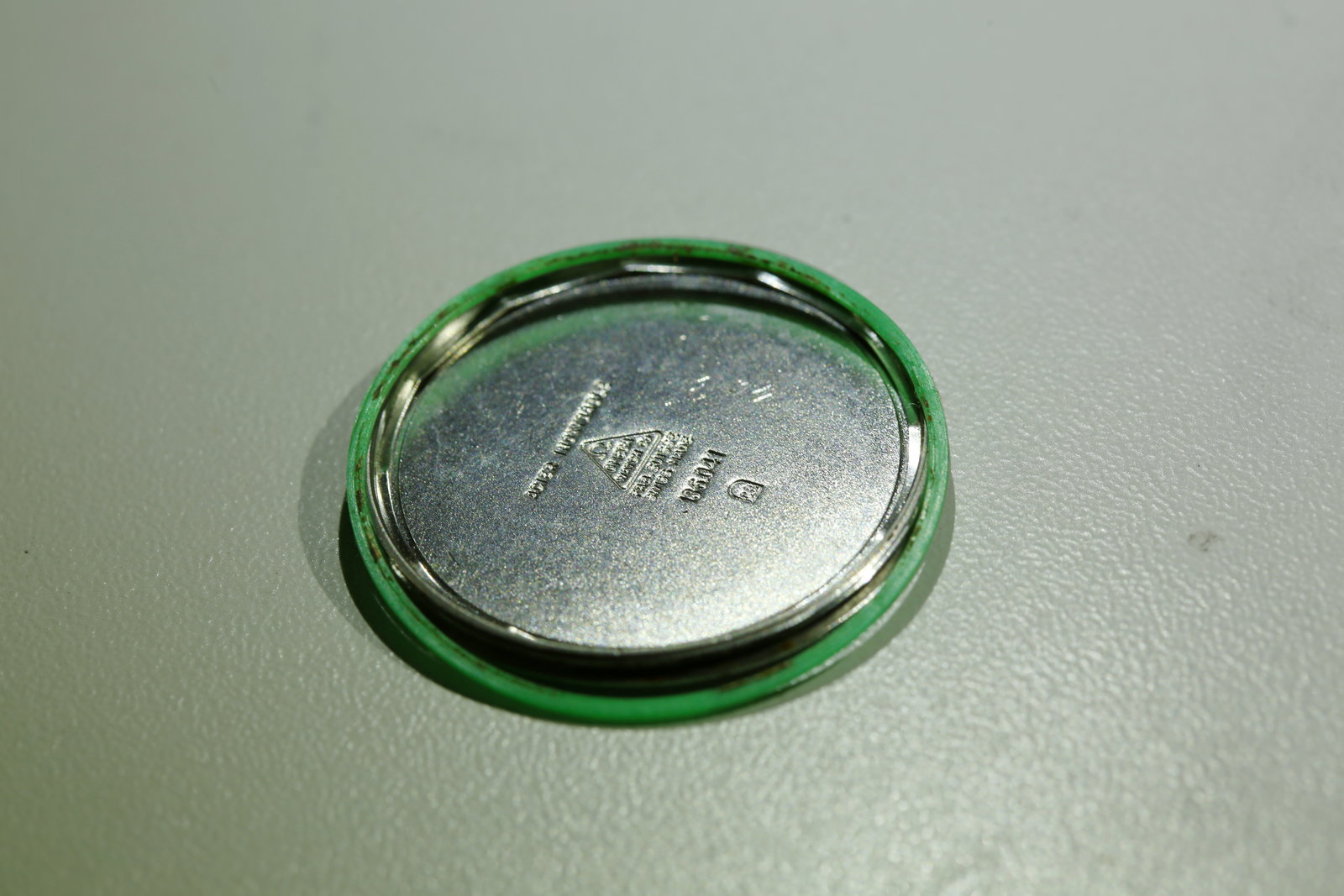 The plastic gasket needs to be replaced...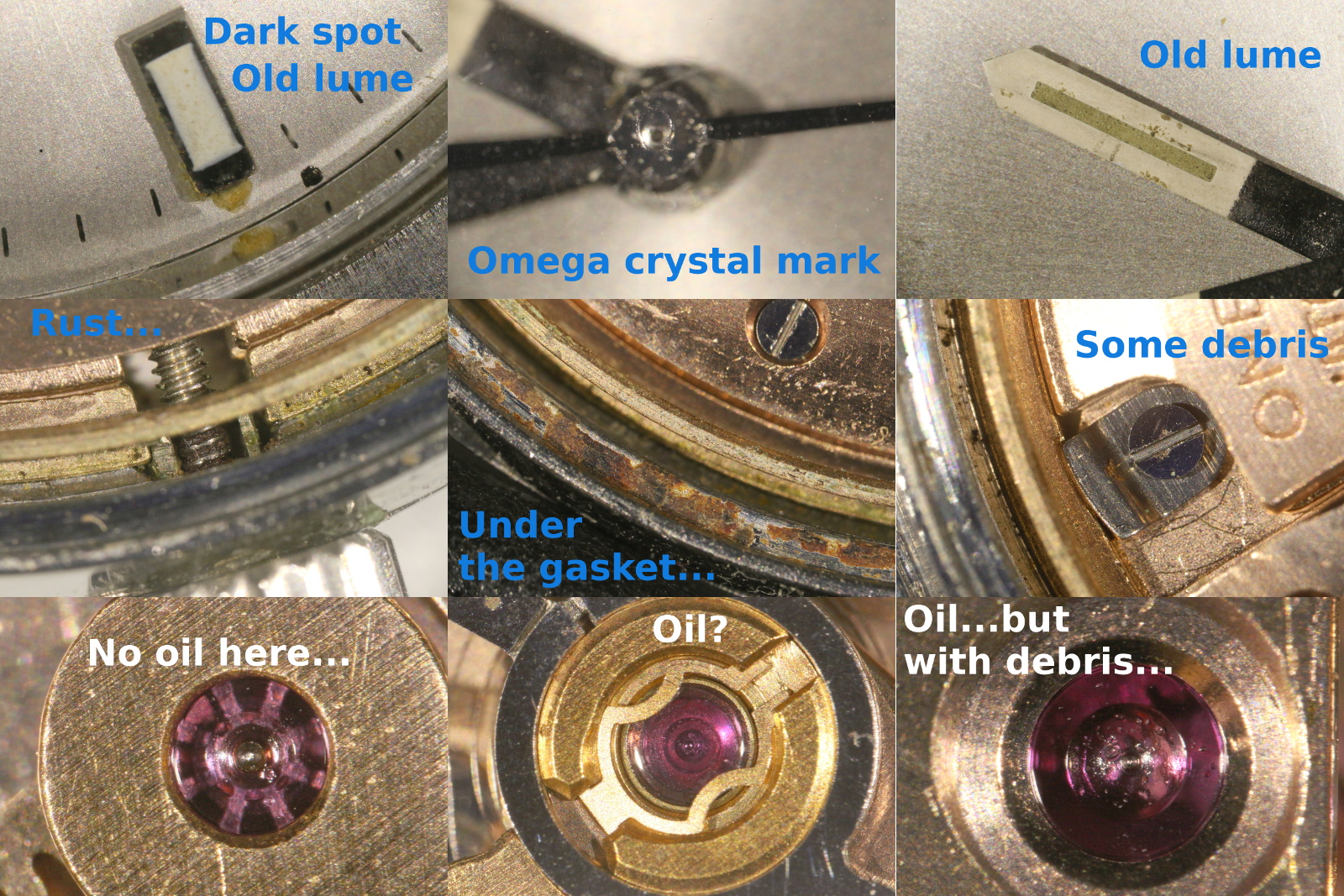 In detail the watch movement shows debris, a lack of lubricants and some rust.

Especially the crown area is in very bad shape.
Teardown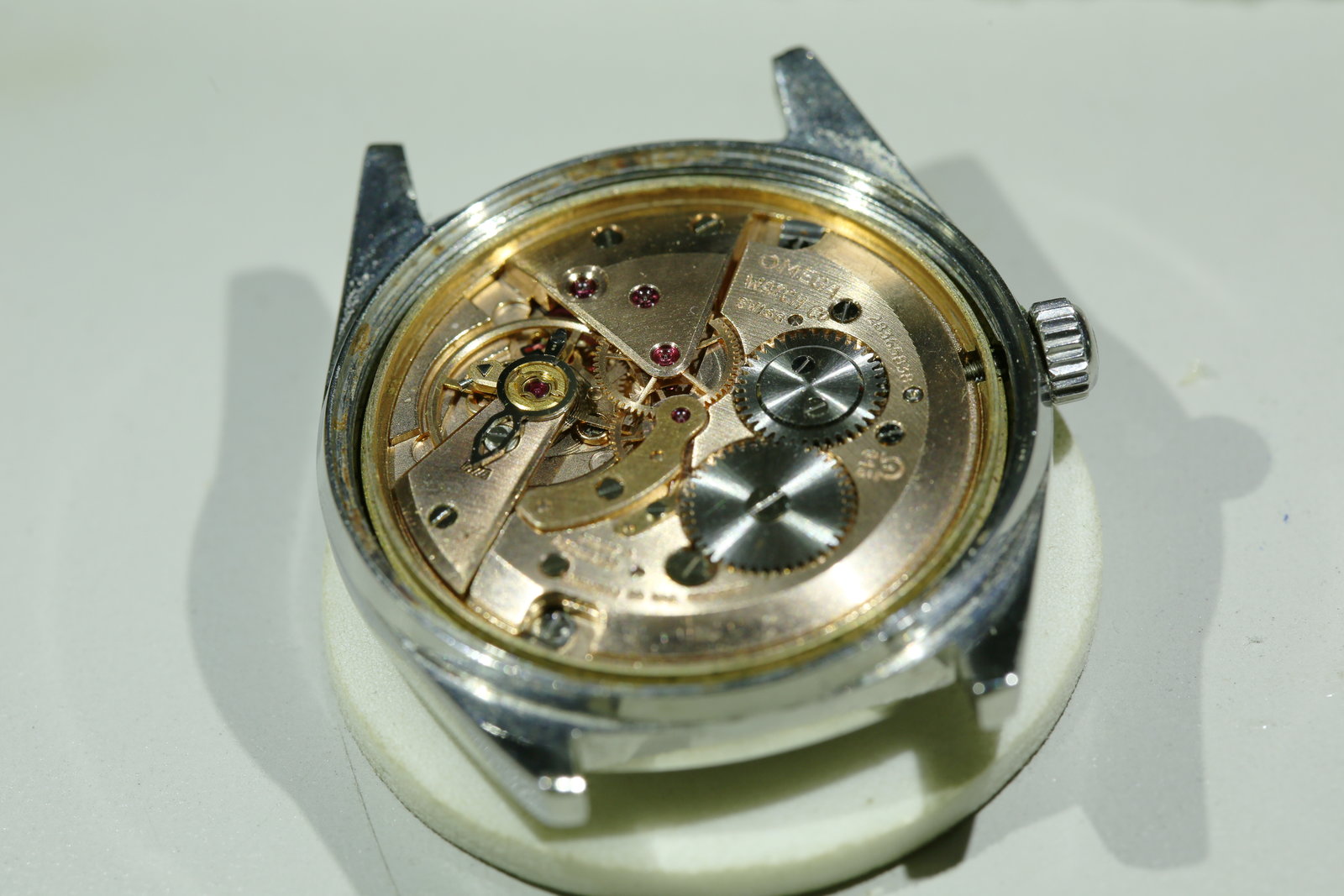 I start with the case screws.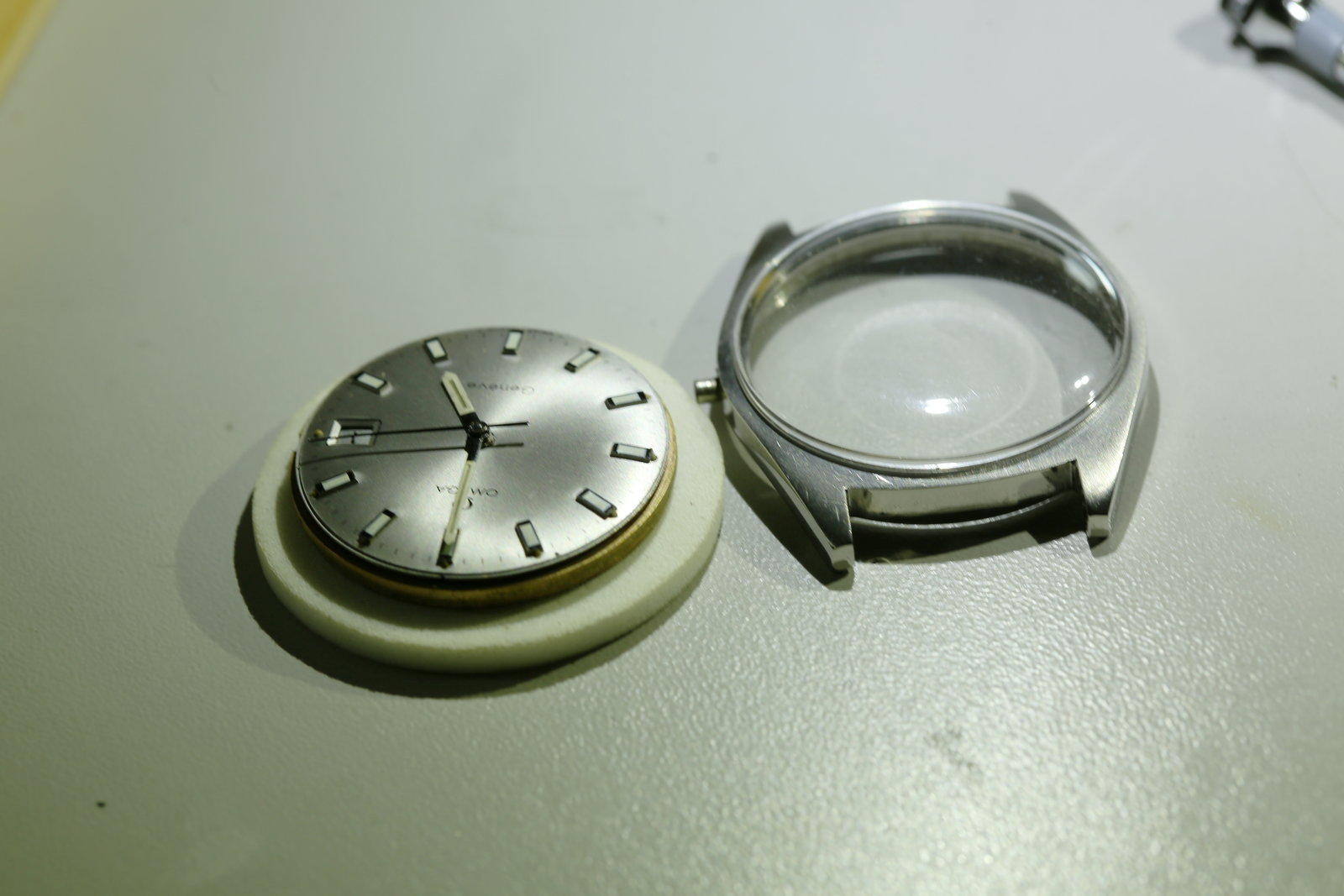 Movement is out now.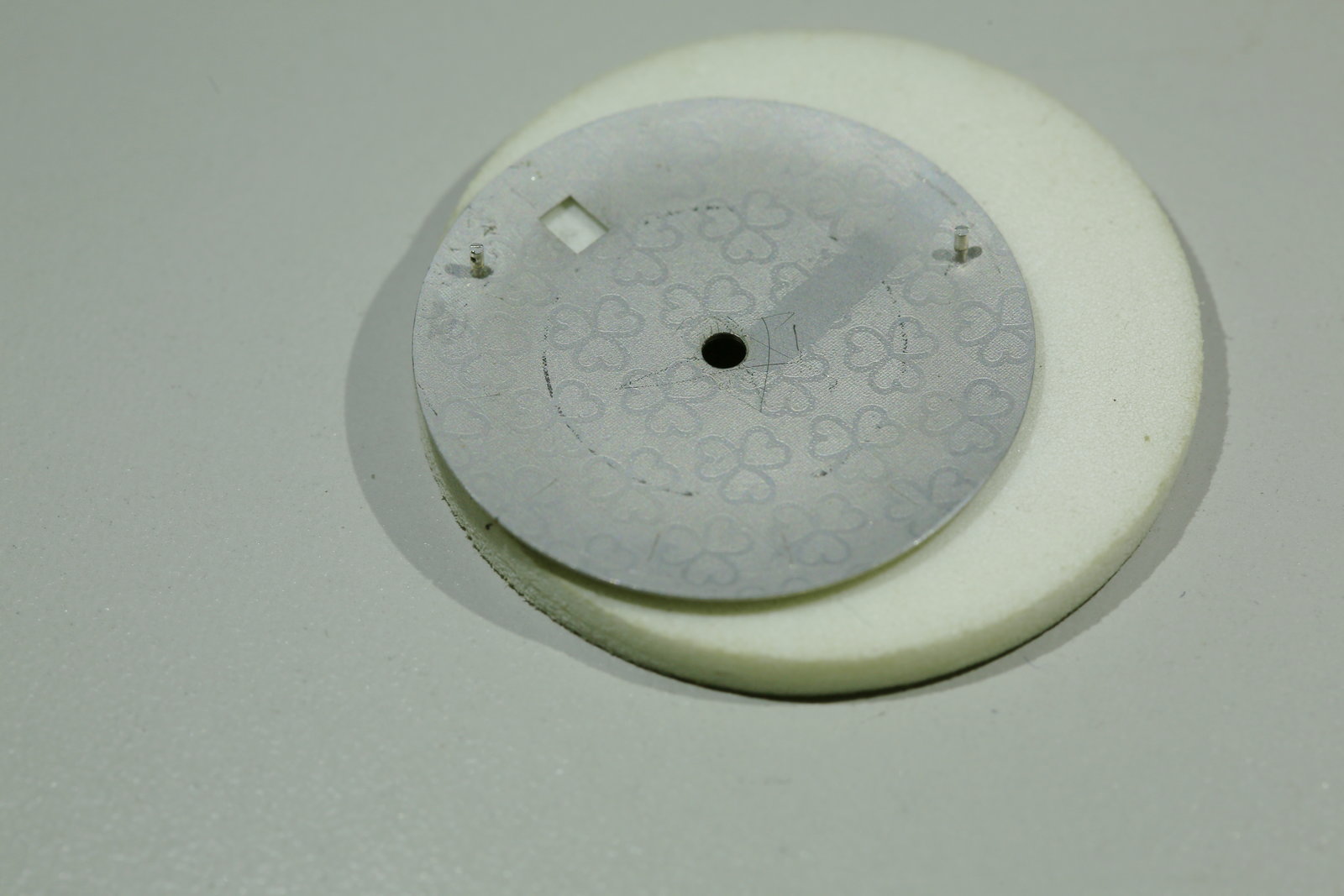 The dial is clearly genuine with a nice clover pattern.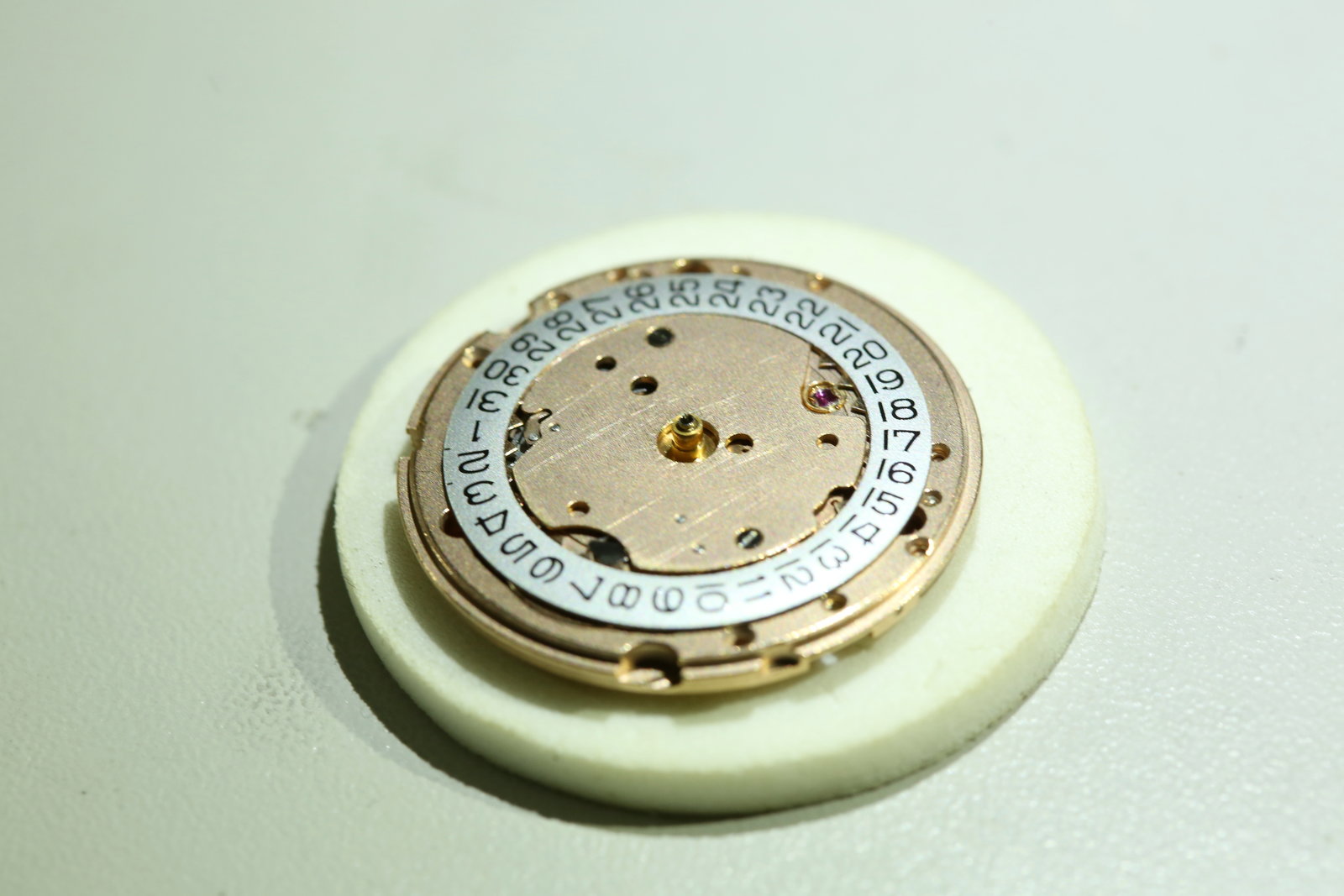 A peek under the dial.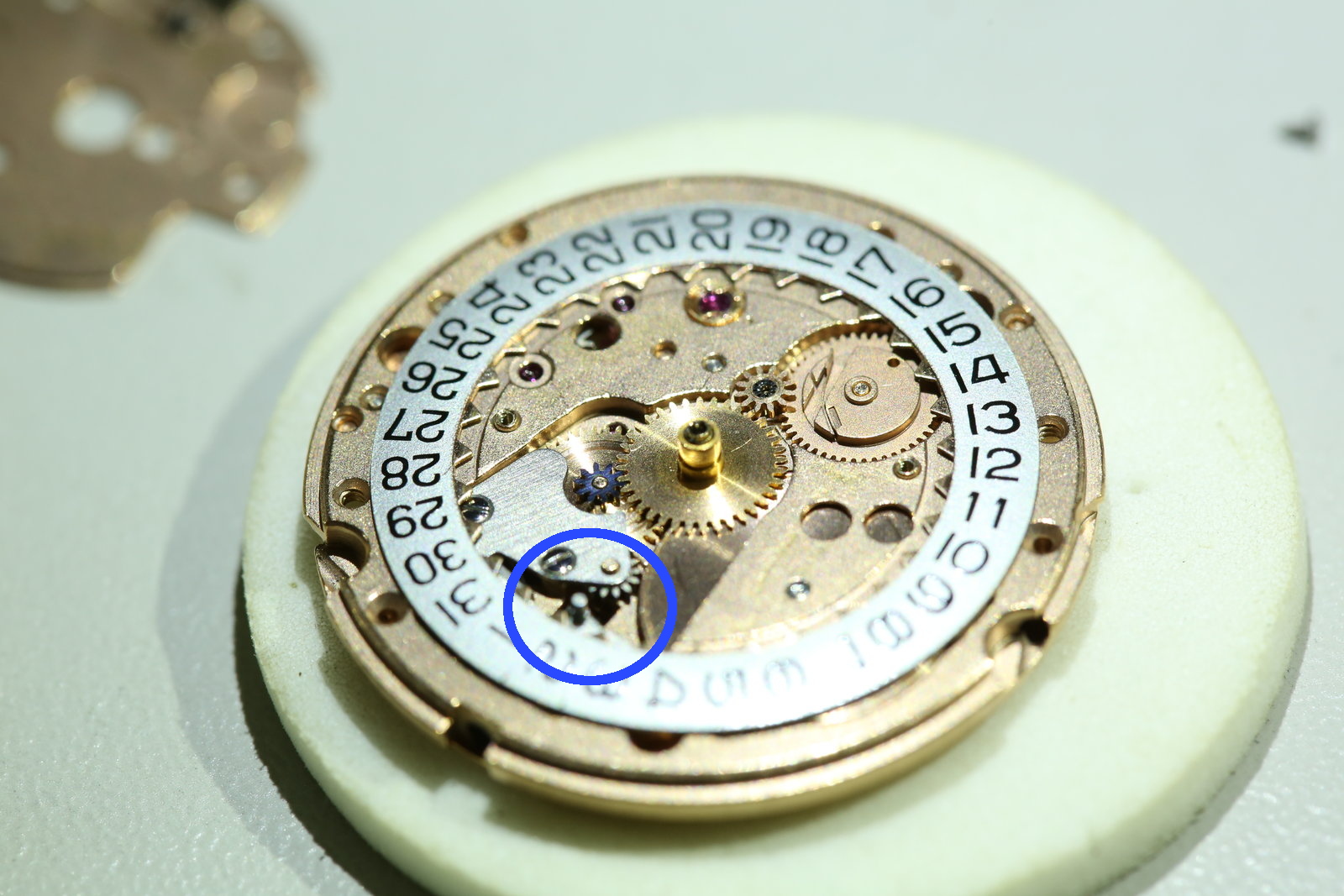 Highlighted in blue, the date-quickset-lever - a nice feature which is operated by pulling the crown out and moving it back and forth. The pin in the center...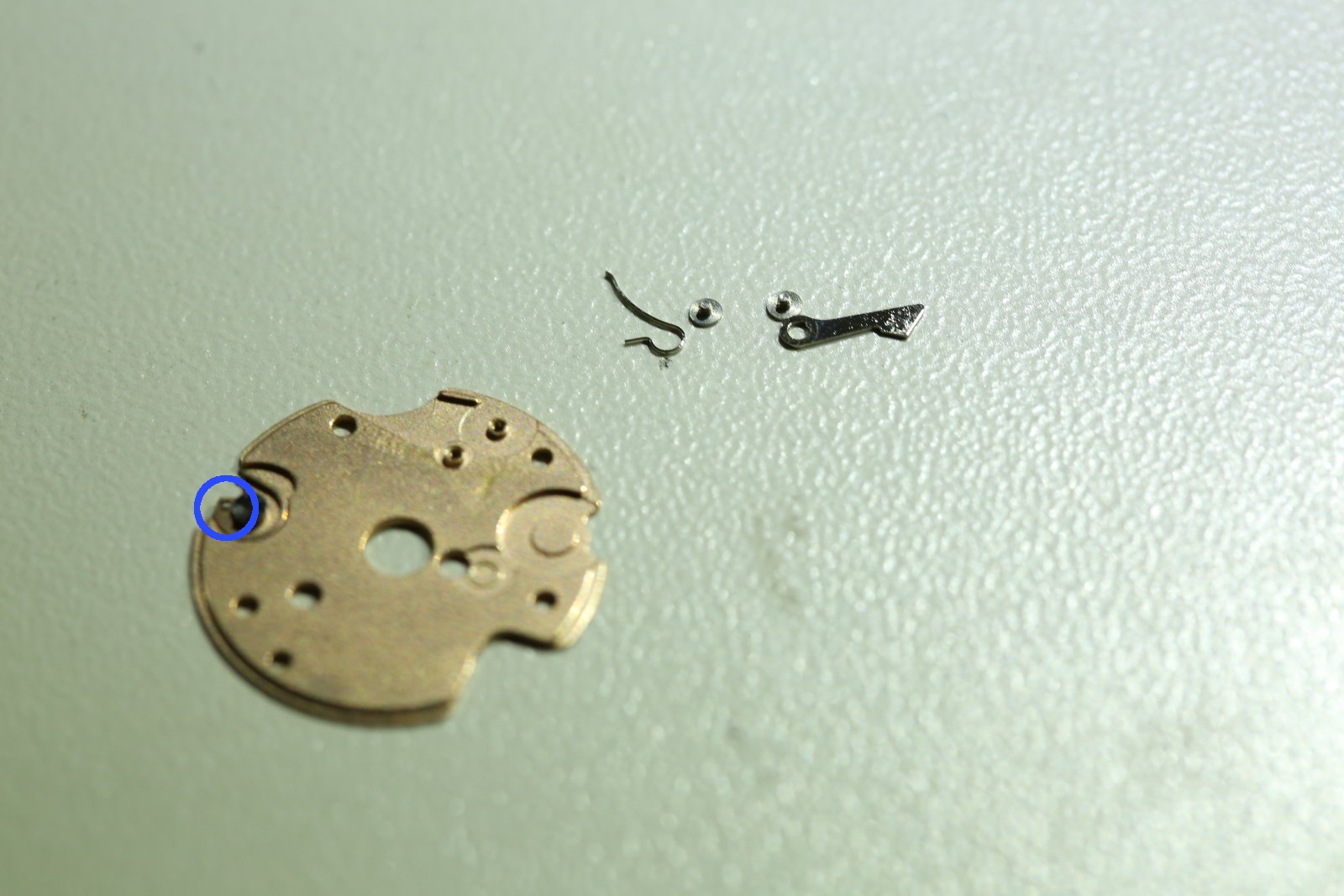 ...engages with a hole in the date driver which is screwed to the date indicator guard.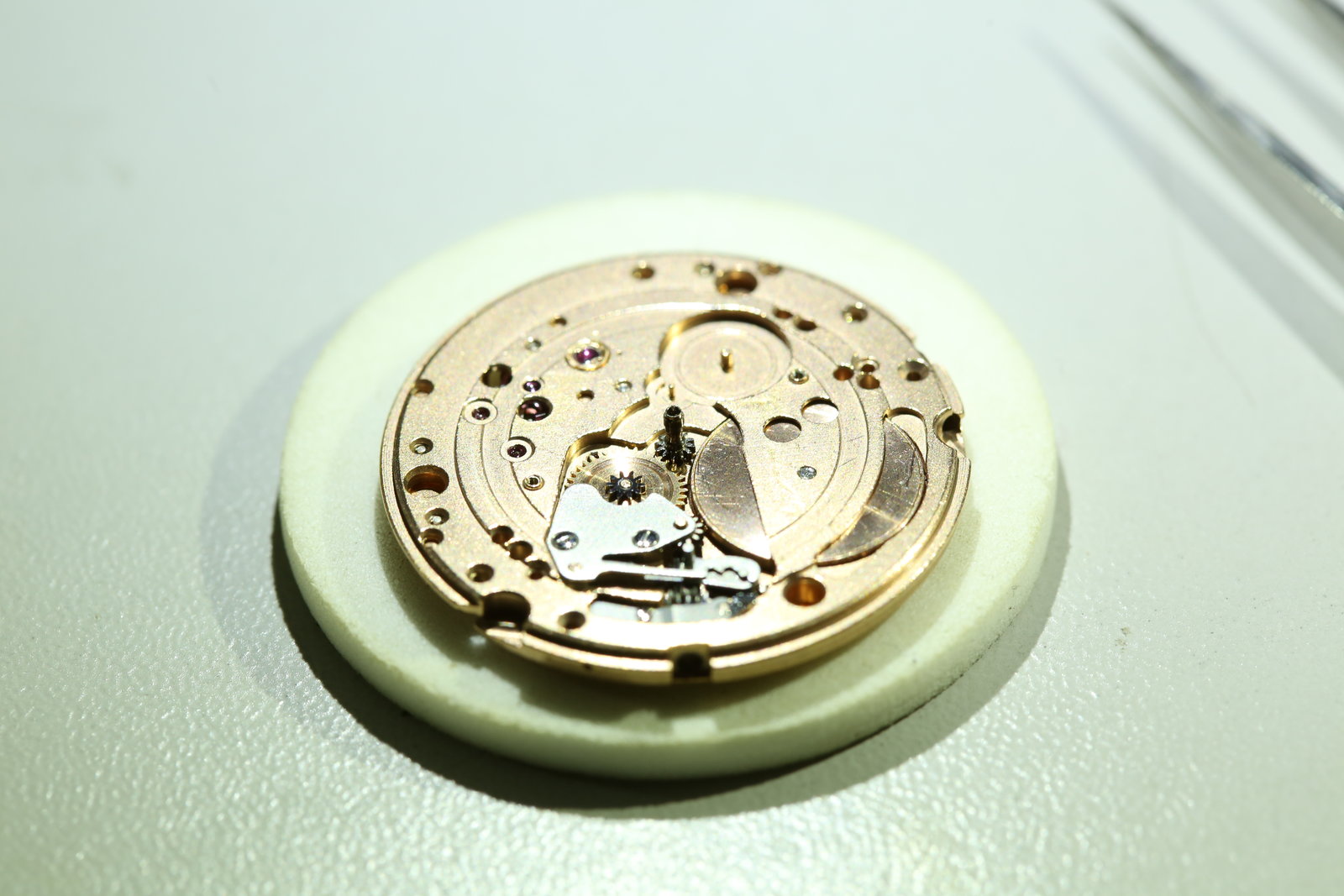 Removal of parts on the dial side continues...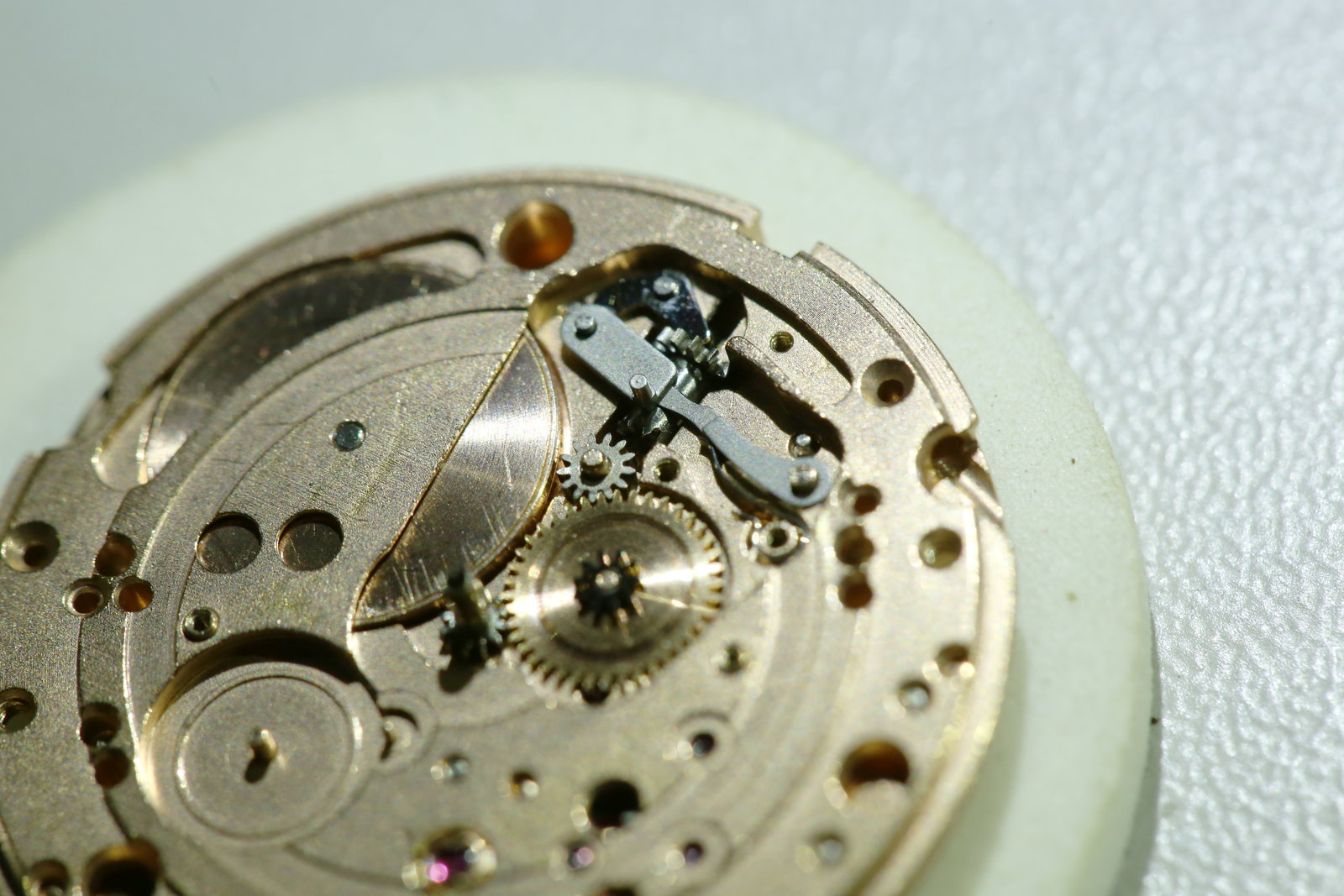 The keyless works and quickset lever still in place.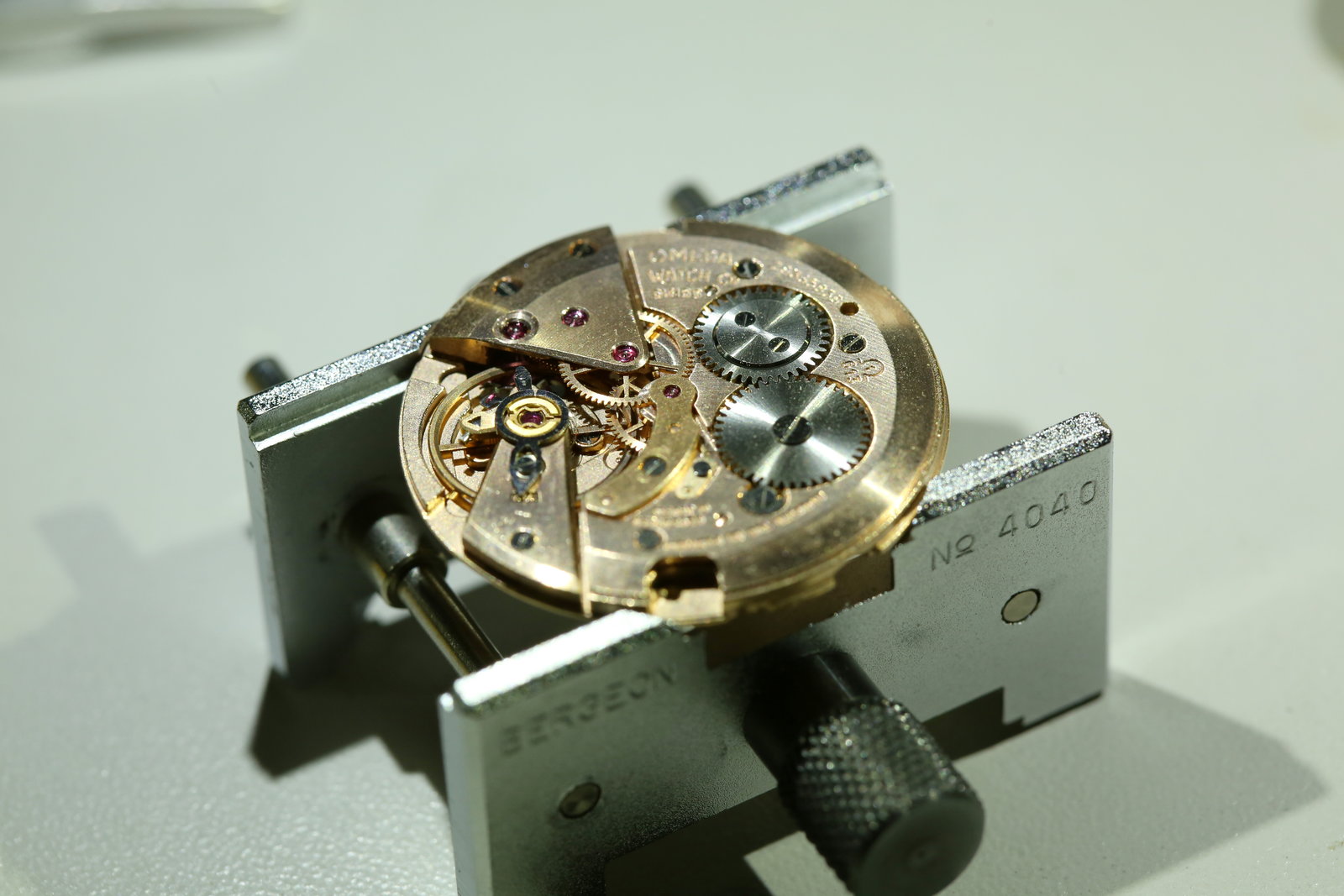 The teardown on the caseback side.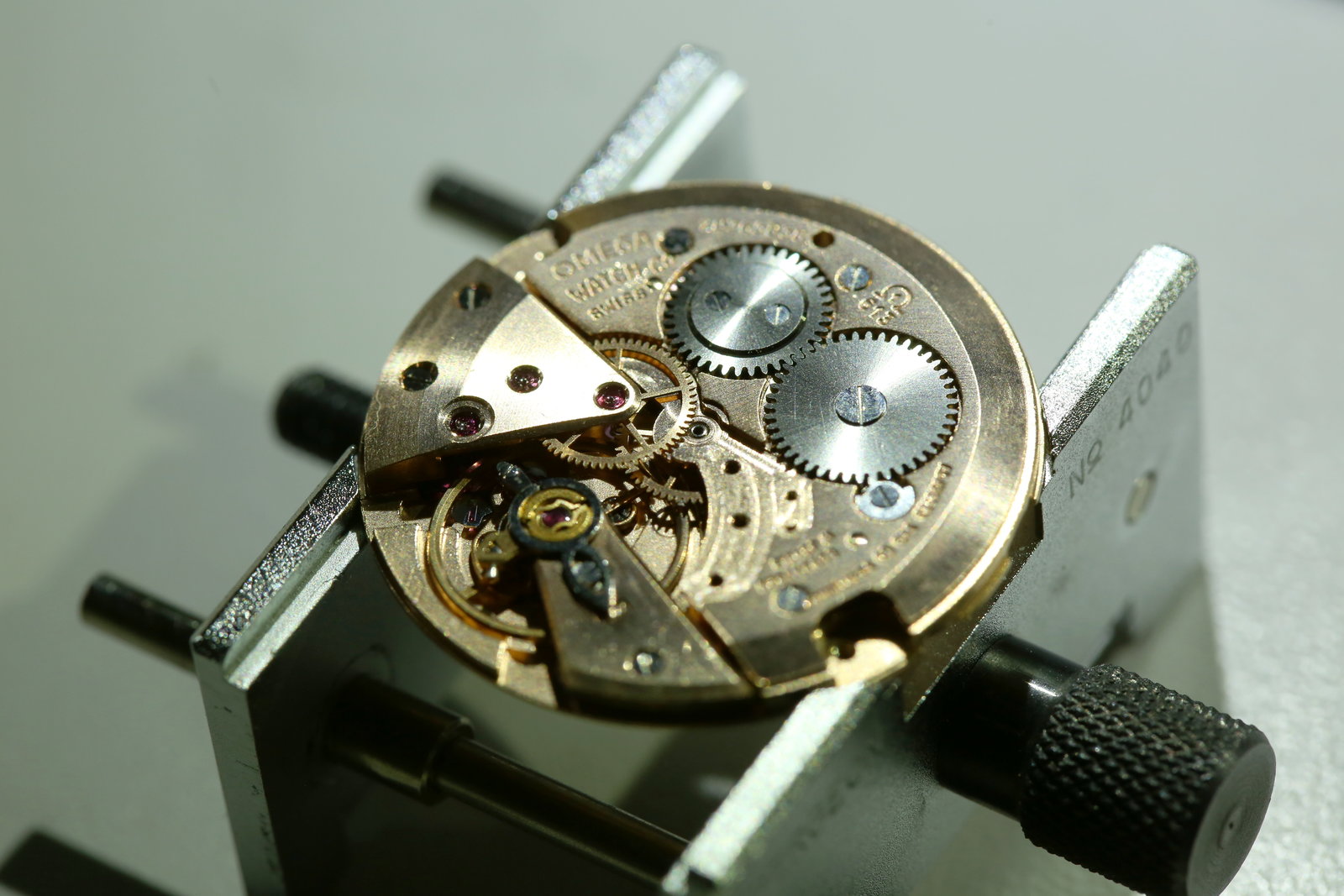 As so often in old Omega movements, the second hand is driven indirectly.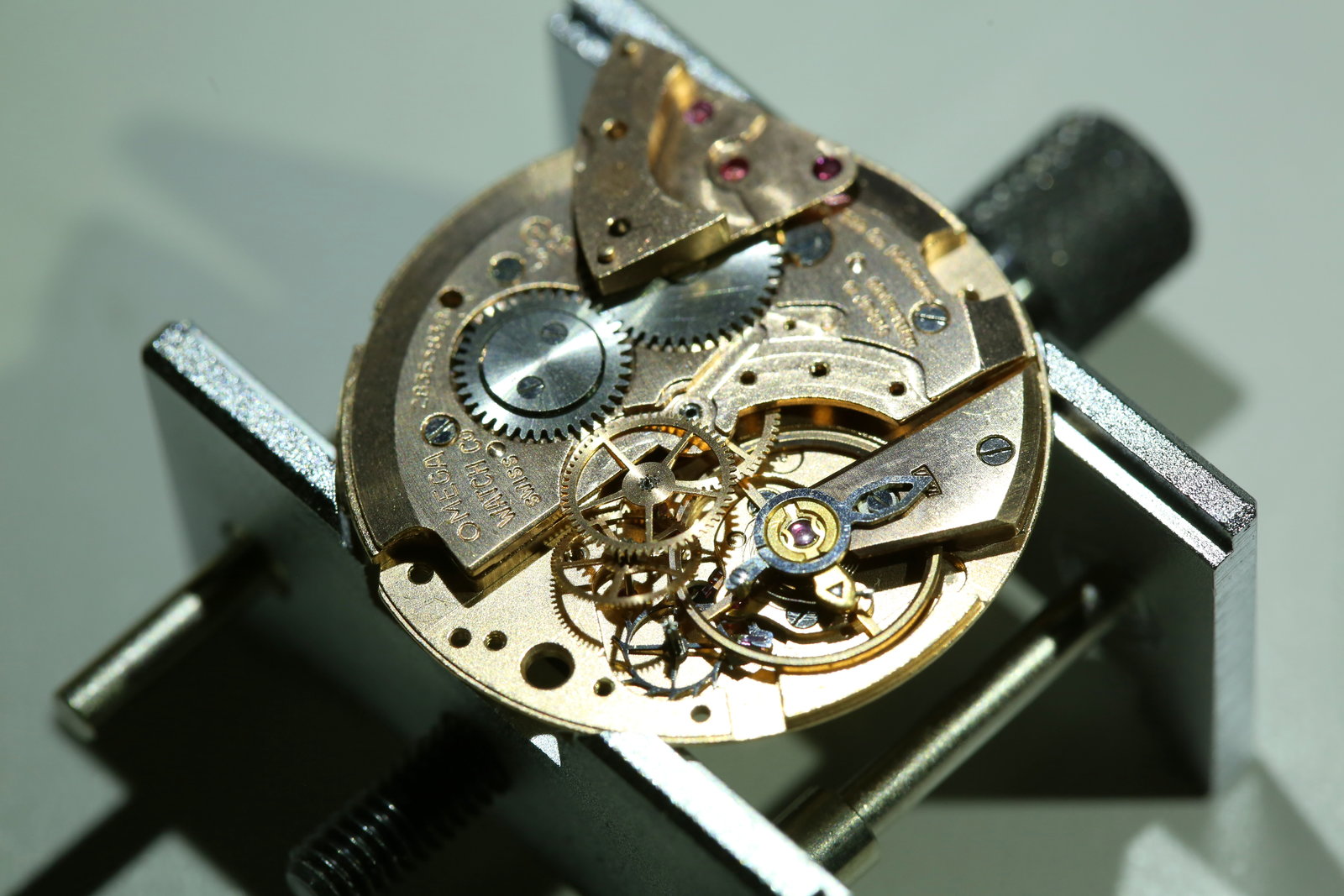 The wheel train exposed.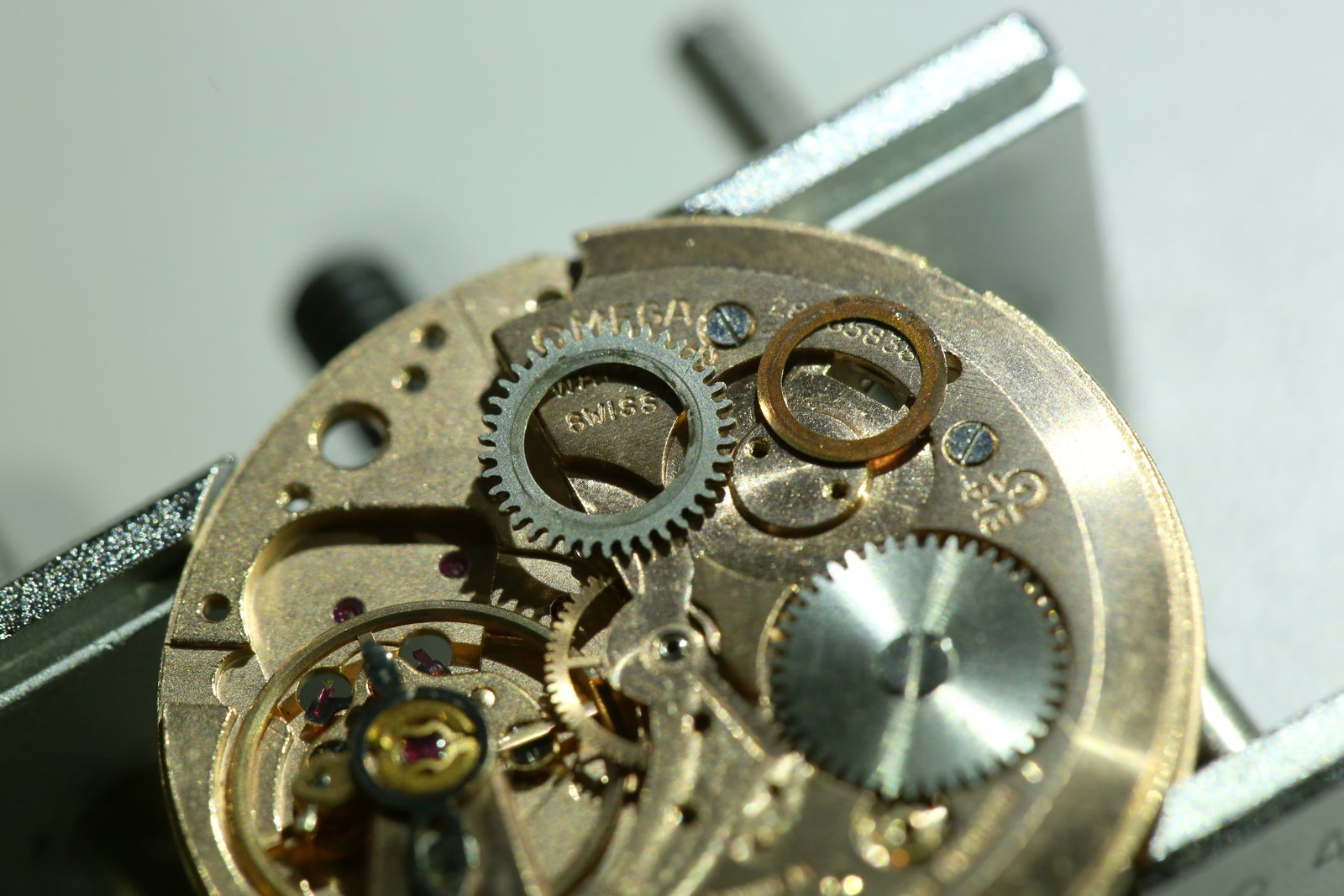 The crown wheel.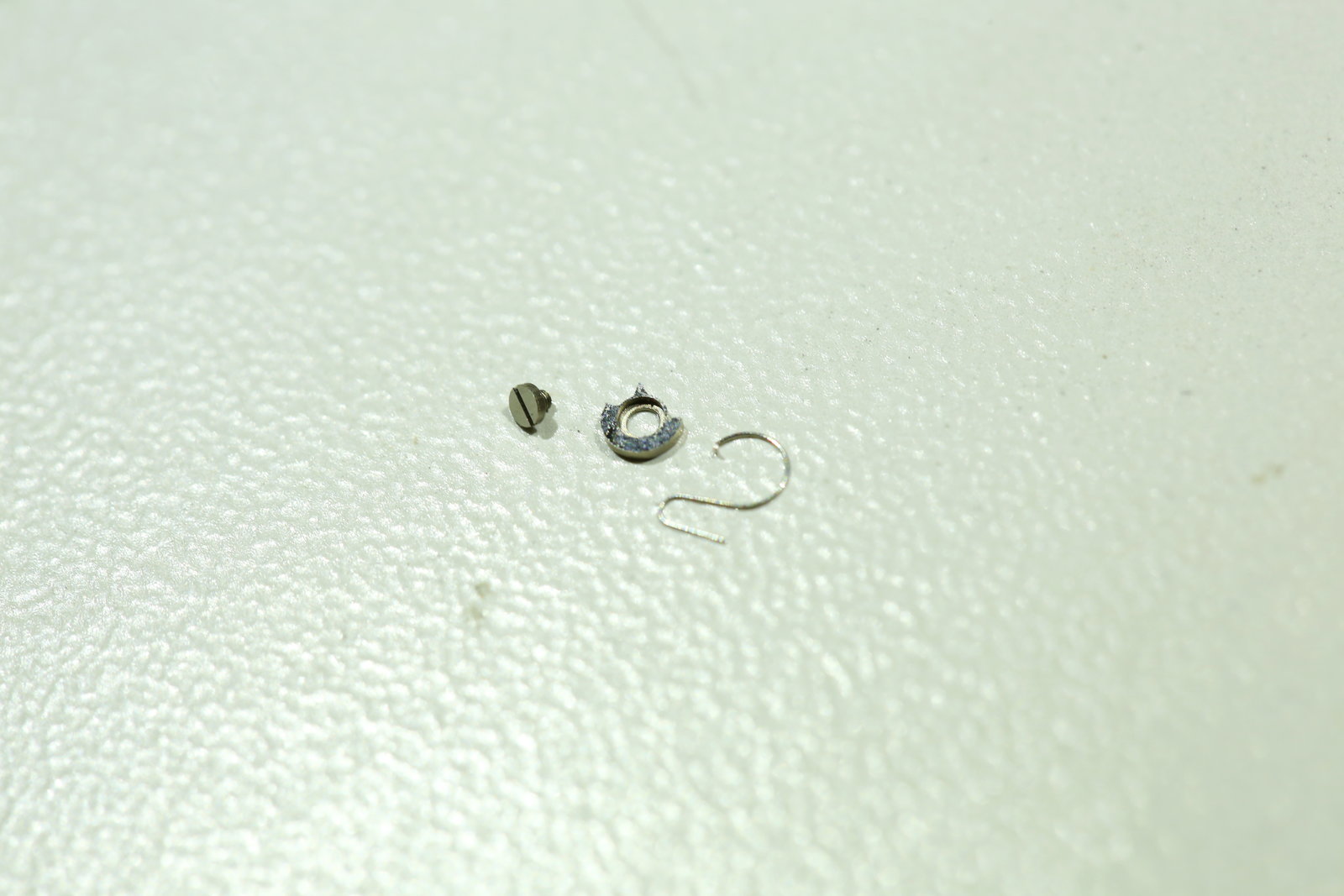 The click with the "2" shaped spring - bending one yourself is a disturbing adventure, so better take good care of it and do not let it fly away...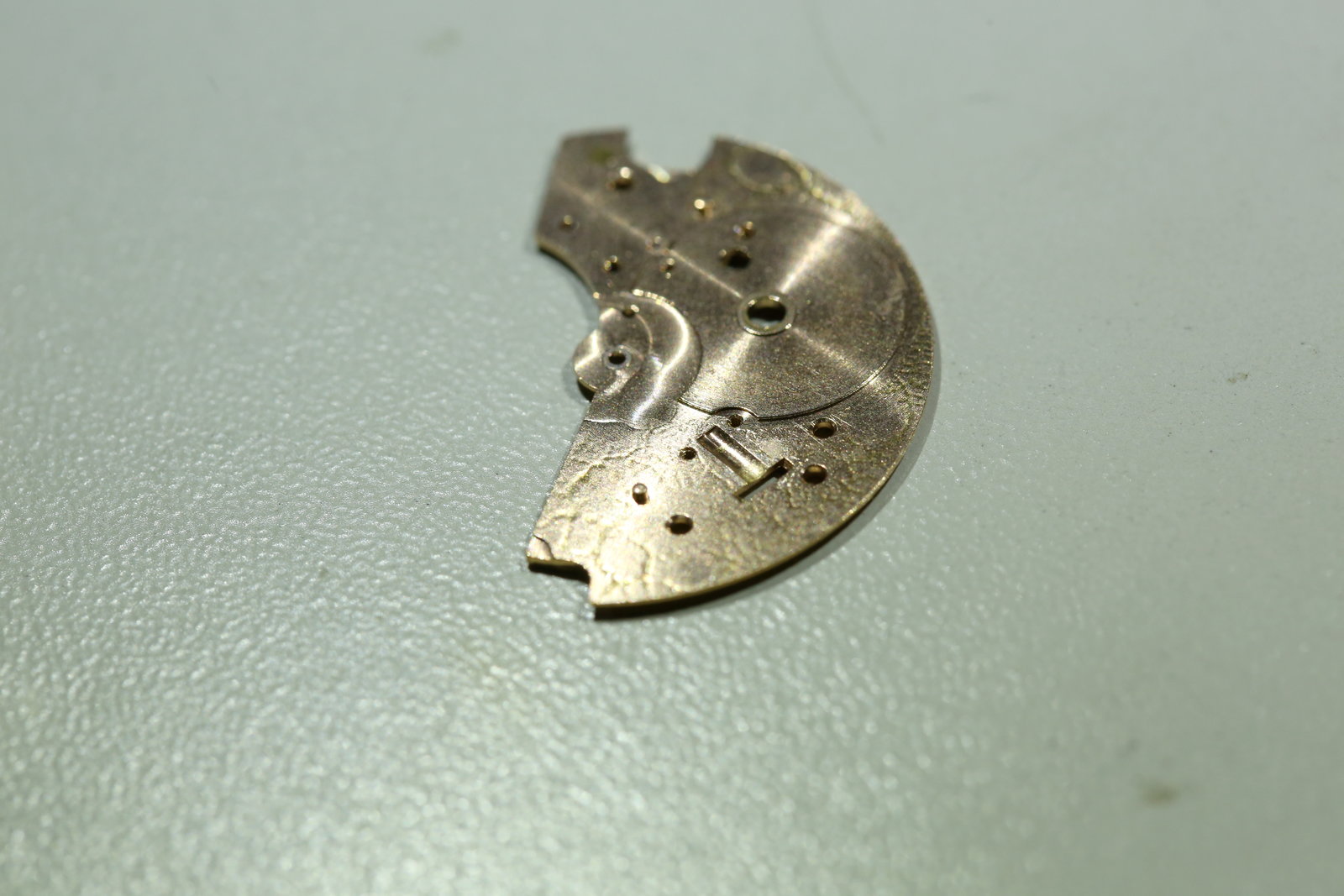 The previous watchmaker obviously wanted to get rid of his lubricants...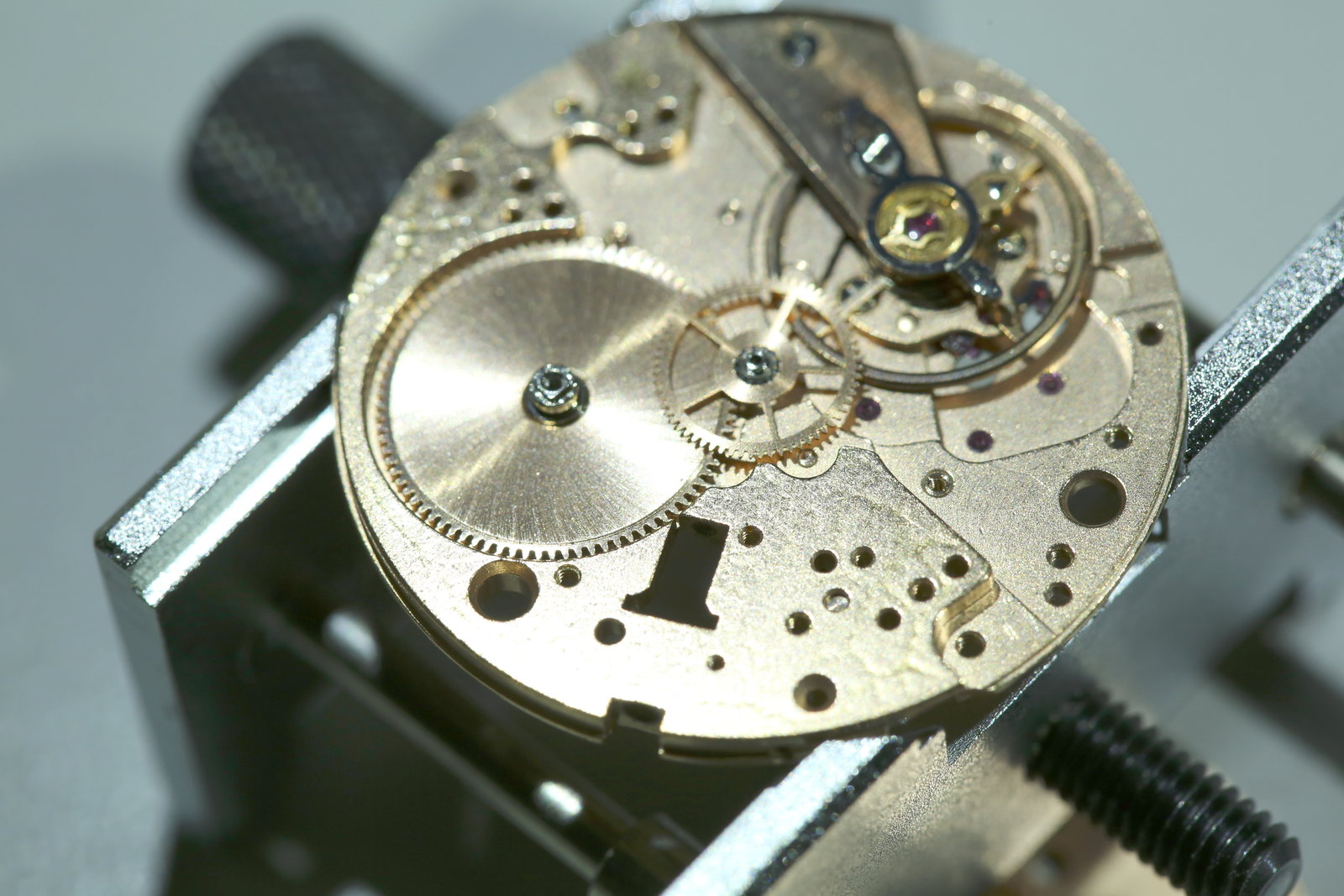 The mainspring barrel still rests in its place, but not for long...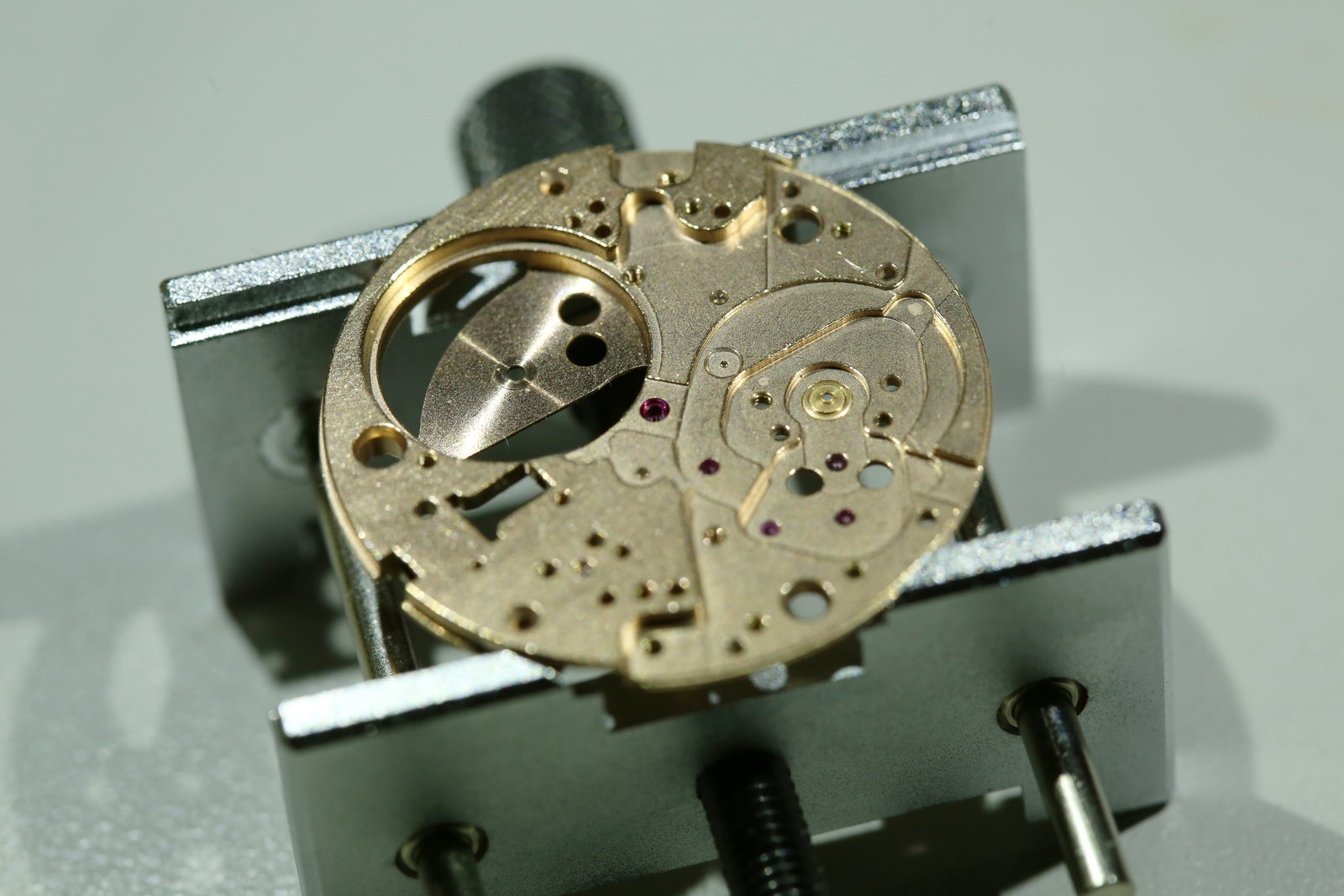 Here it is gone, together with the balance cock and wheel.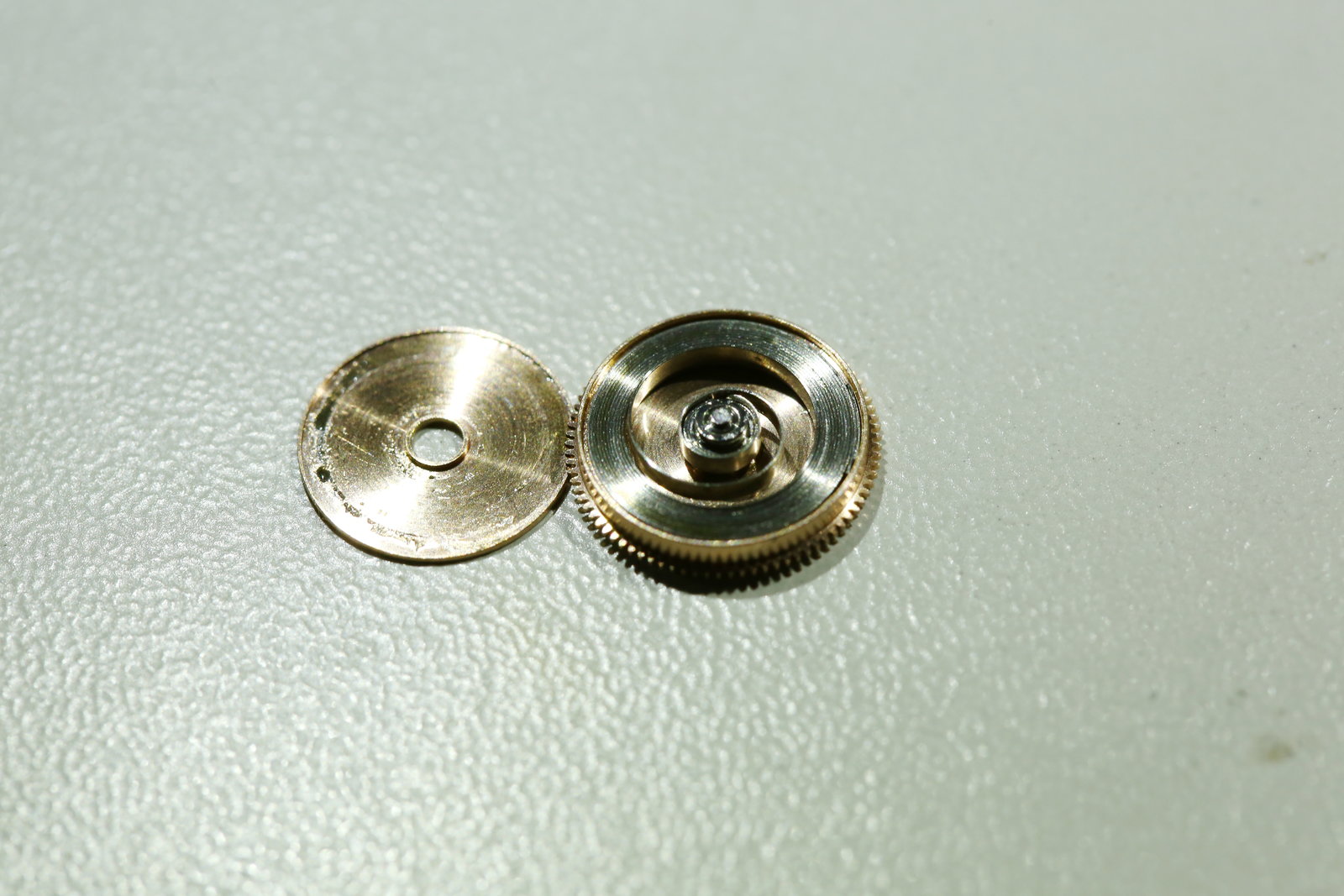 Inside the mainspring barrel.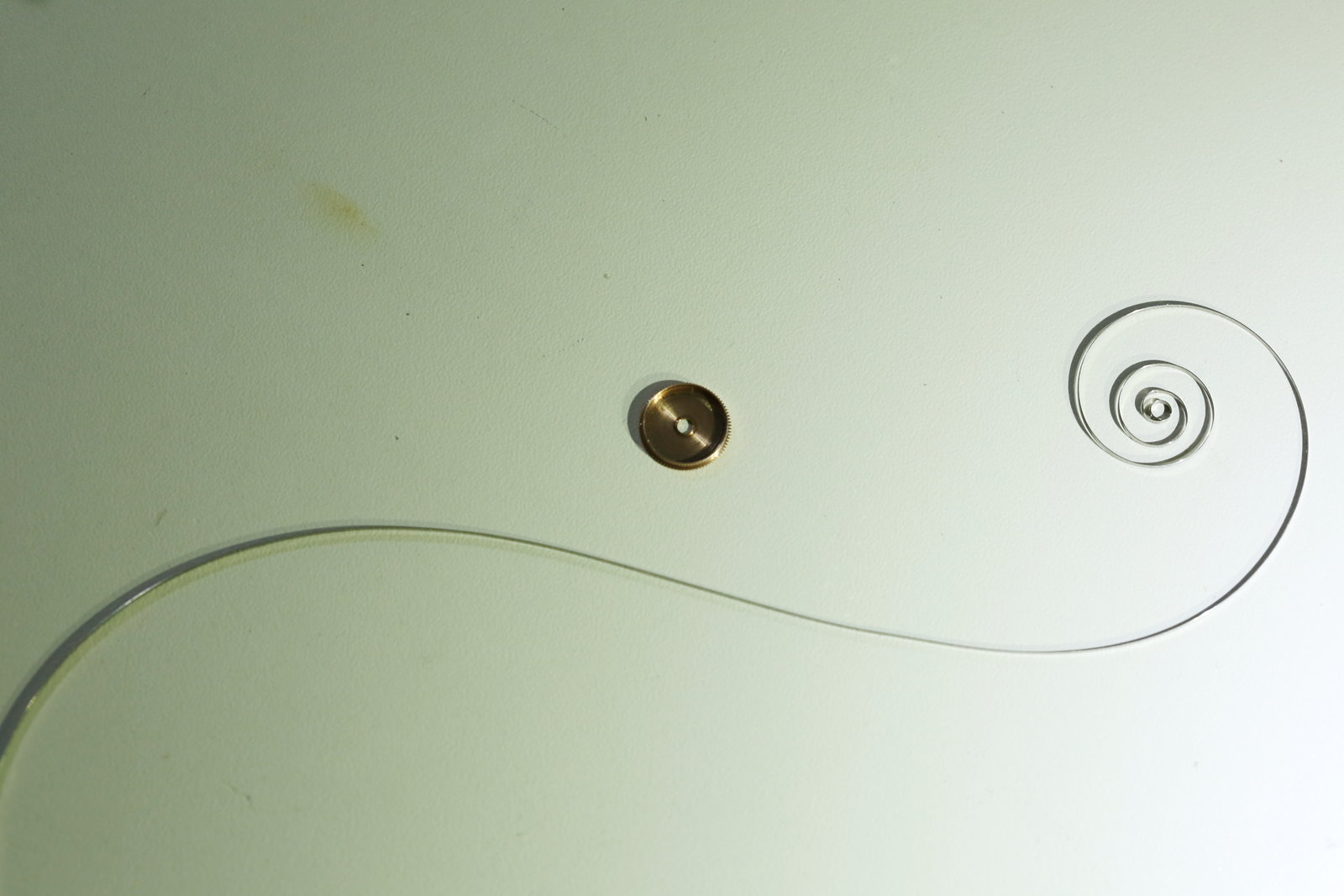 The mainspring still has some force to it - so I will re-use it.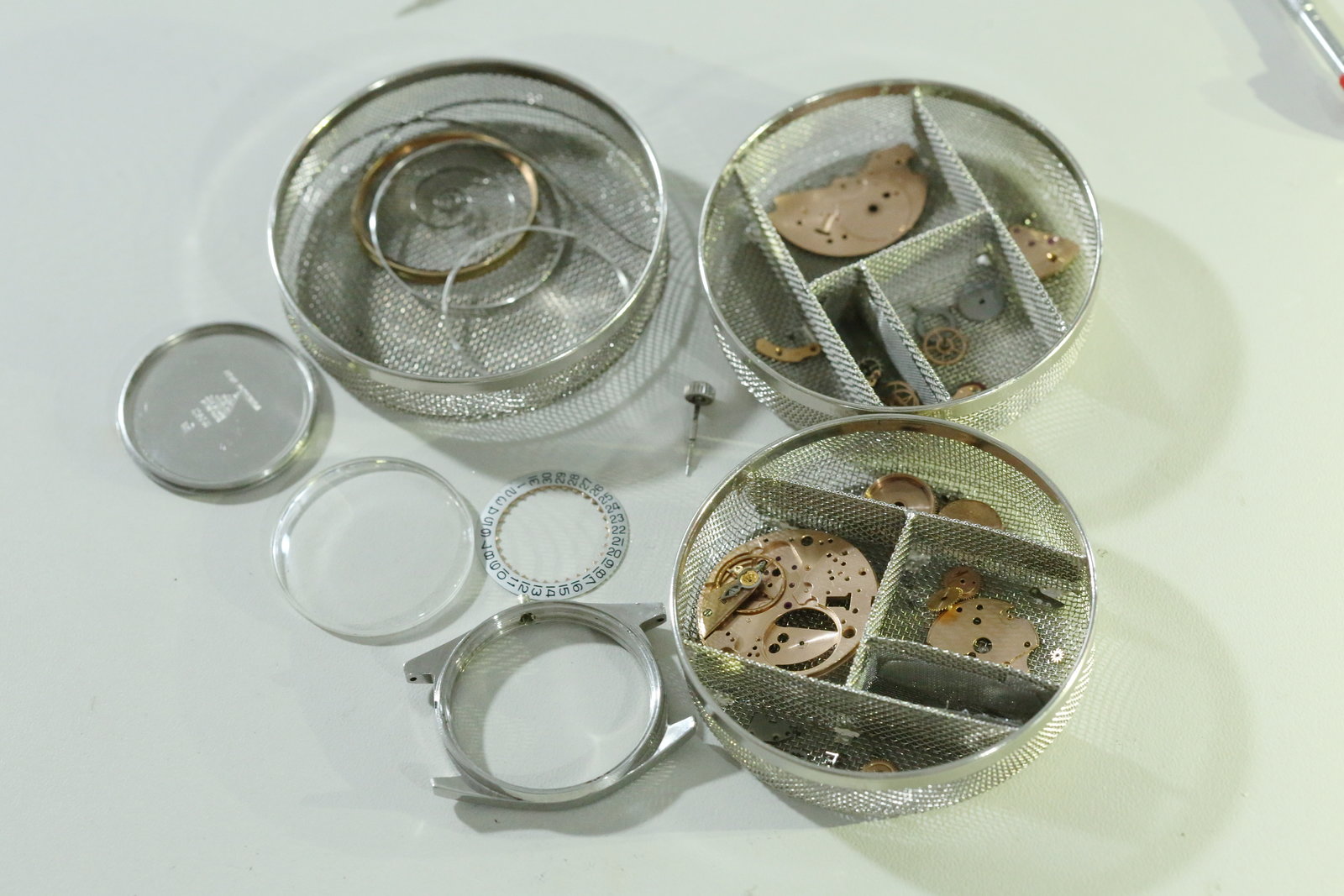 Parts ready for cleaning.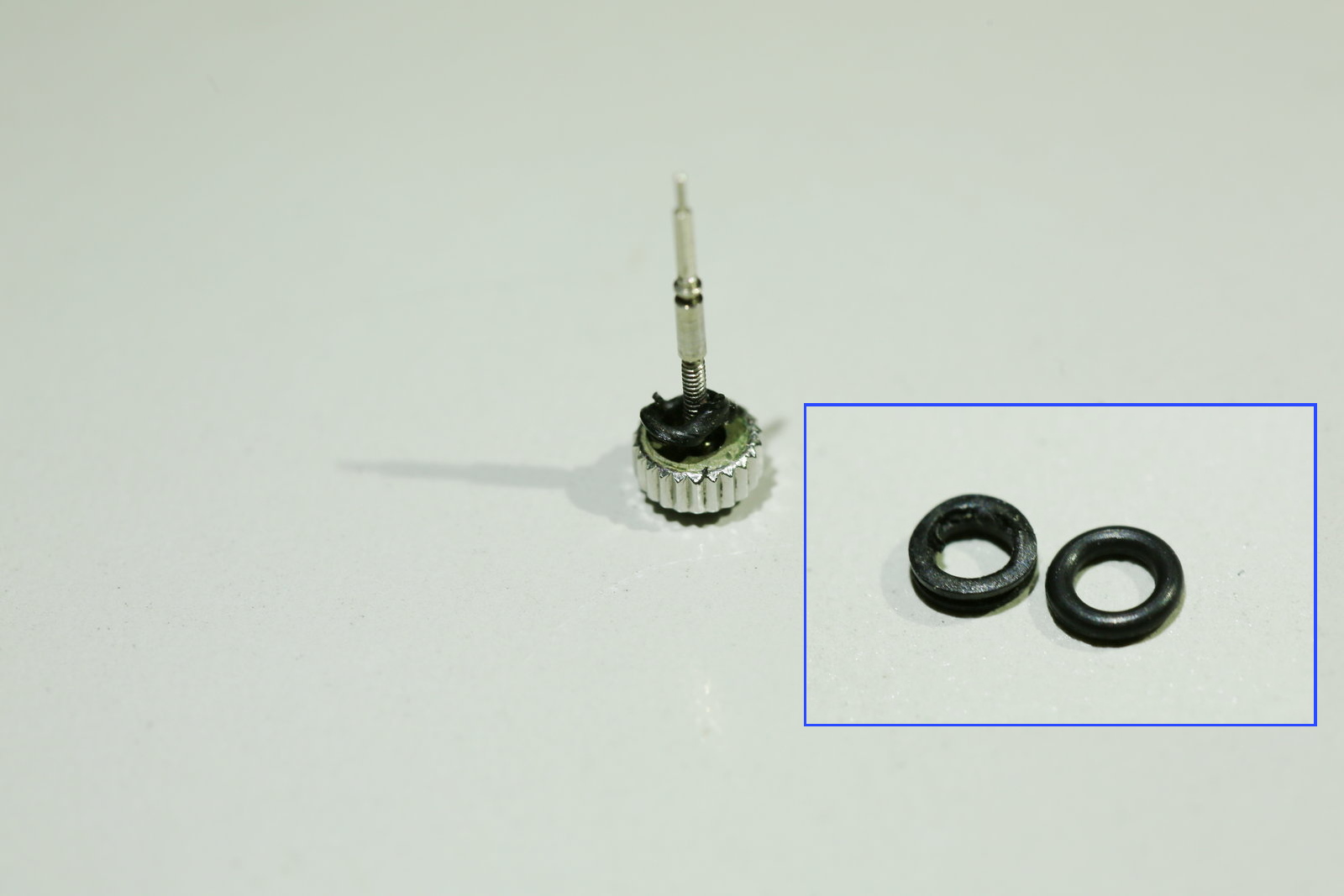 The old crown gasket on the left gets replaced with a new one.
Reassembly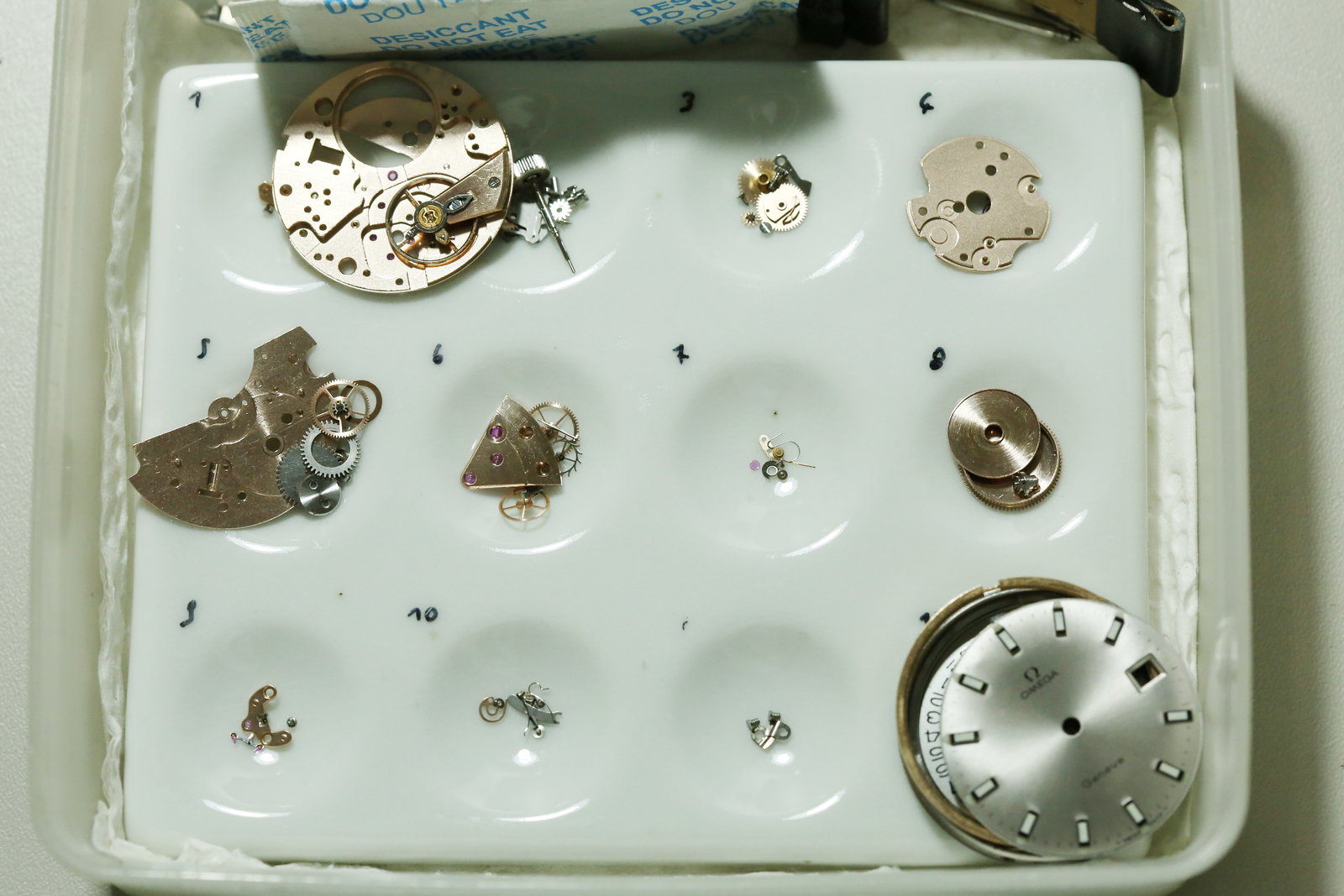 The cleaned parts.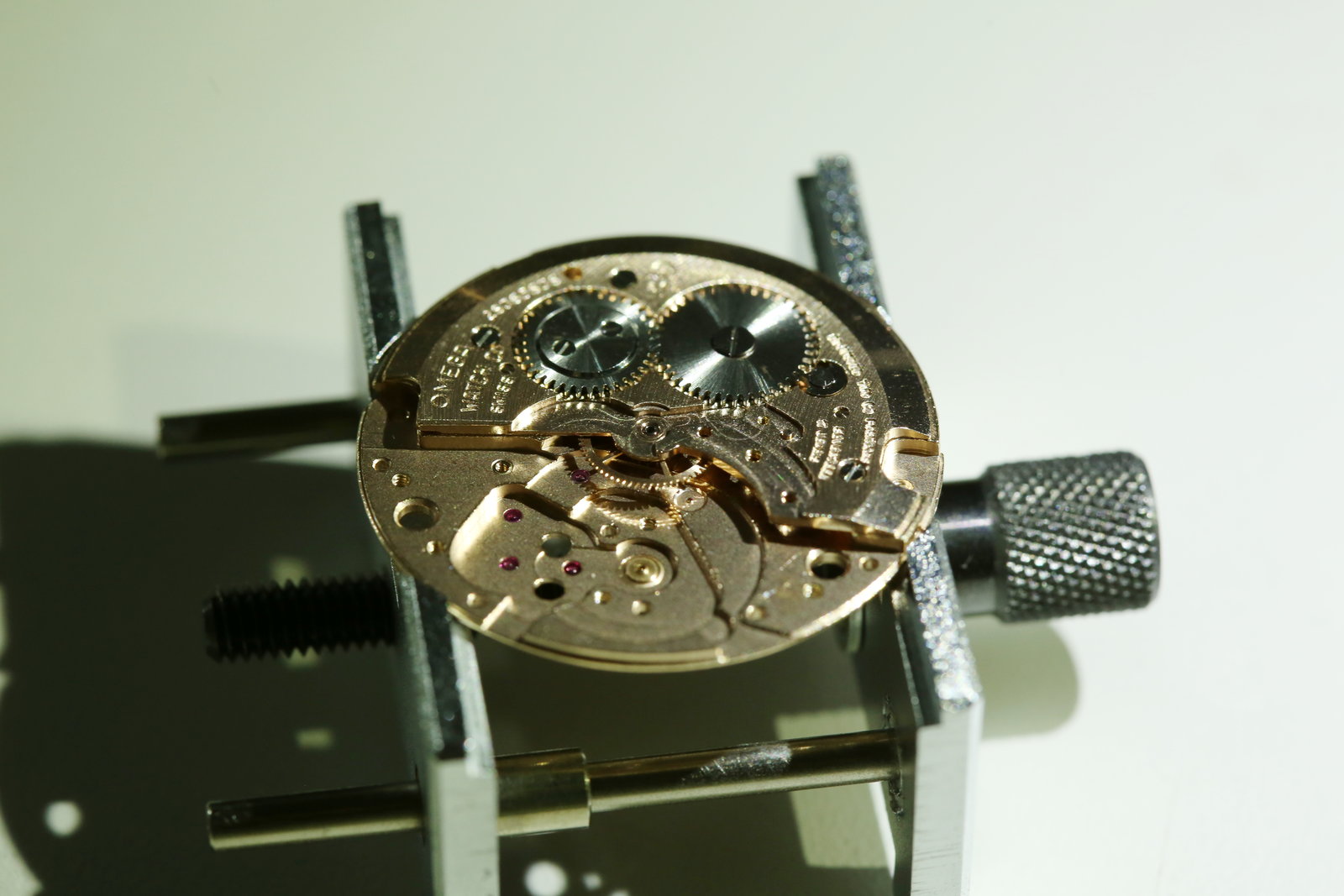 I put the movement back together and ensure that the wheels and levers get just the right amount of lubrication.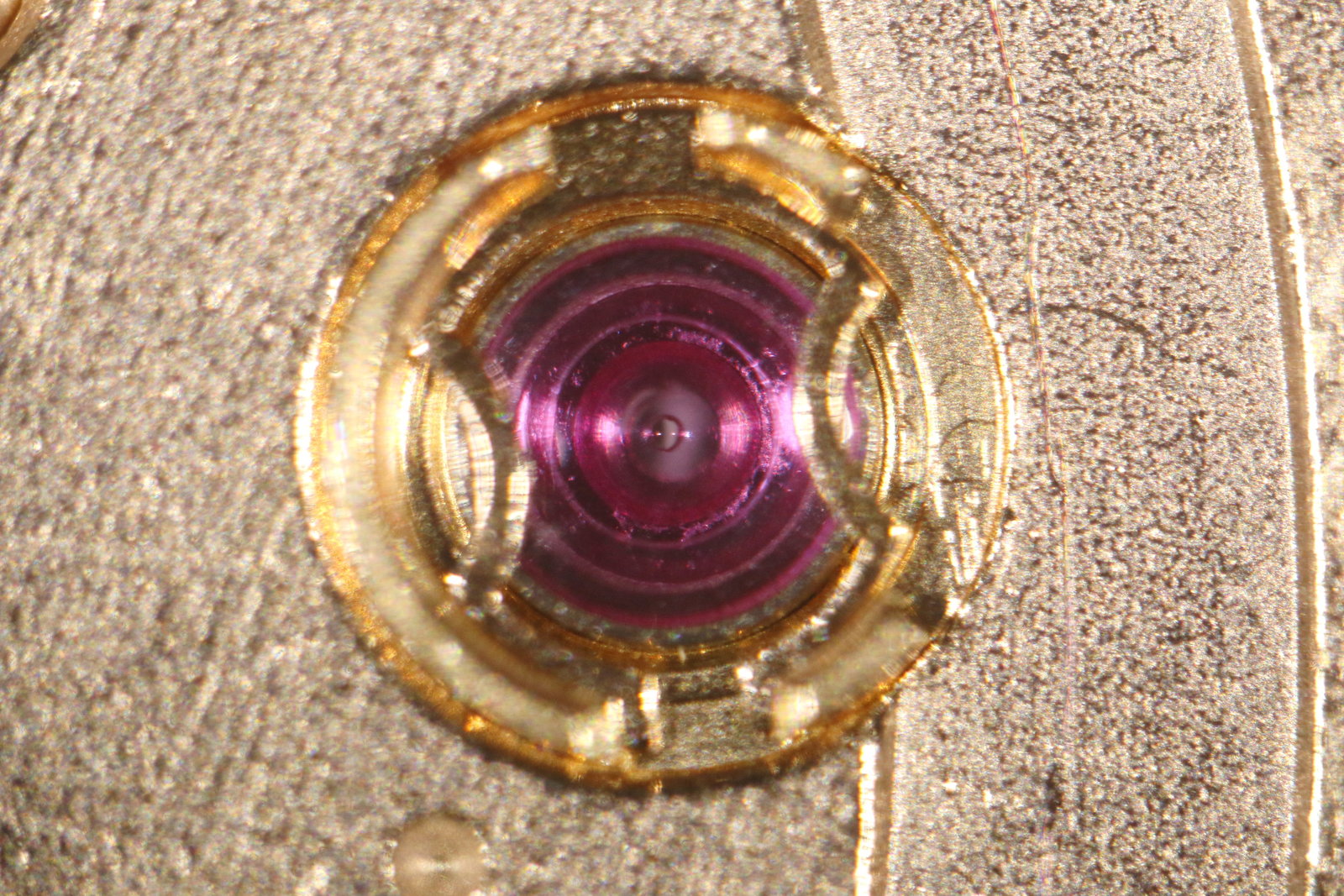 The incabloc shock protection cleaned and oiled.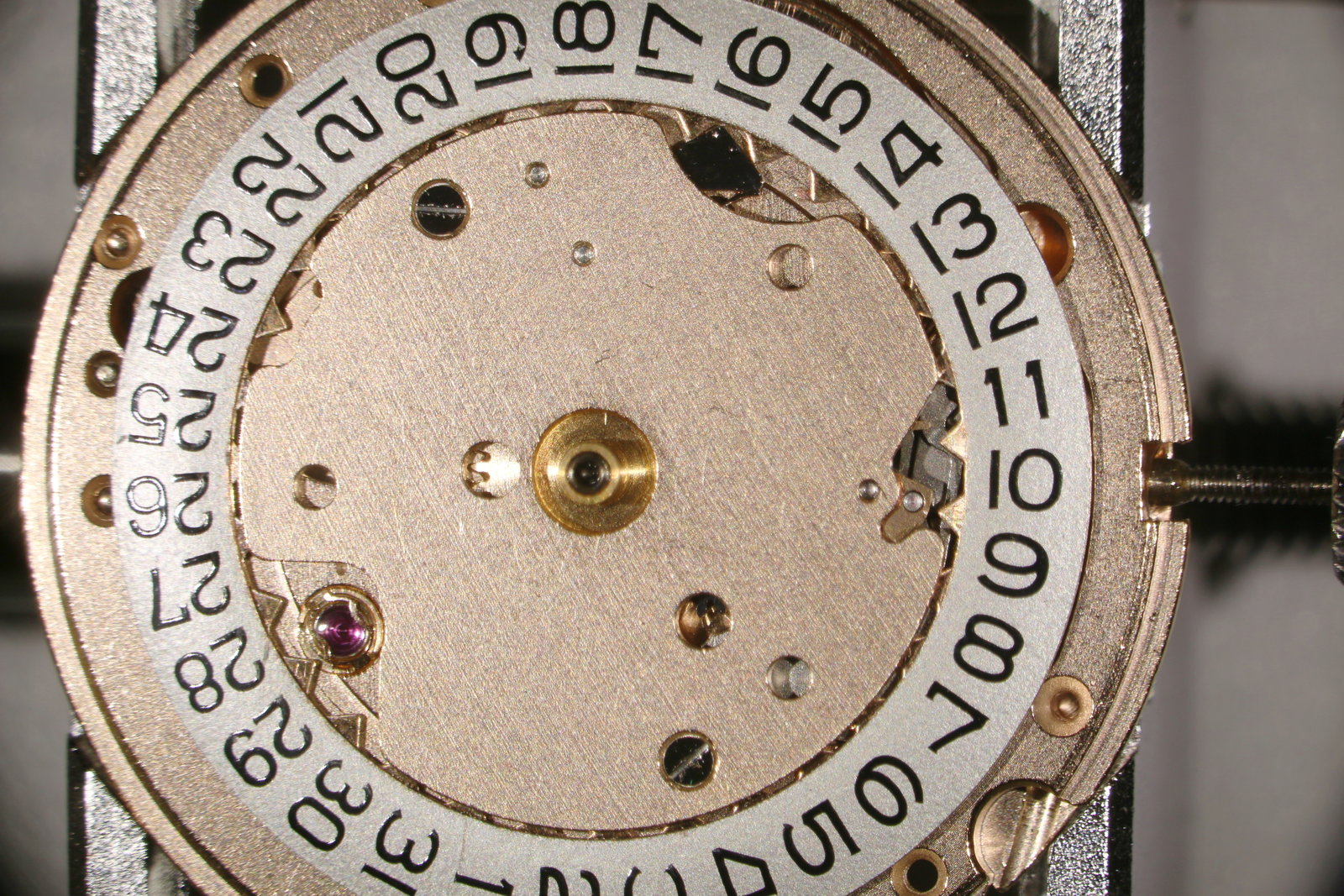 Date mechanism back in place.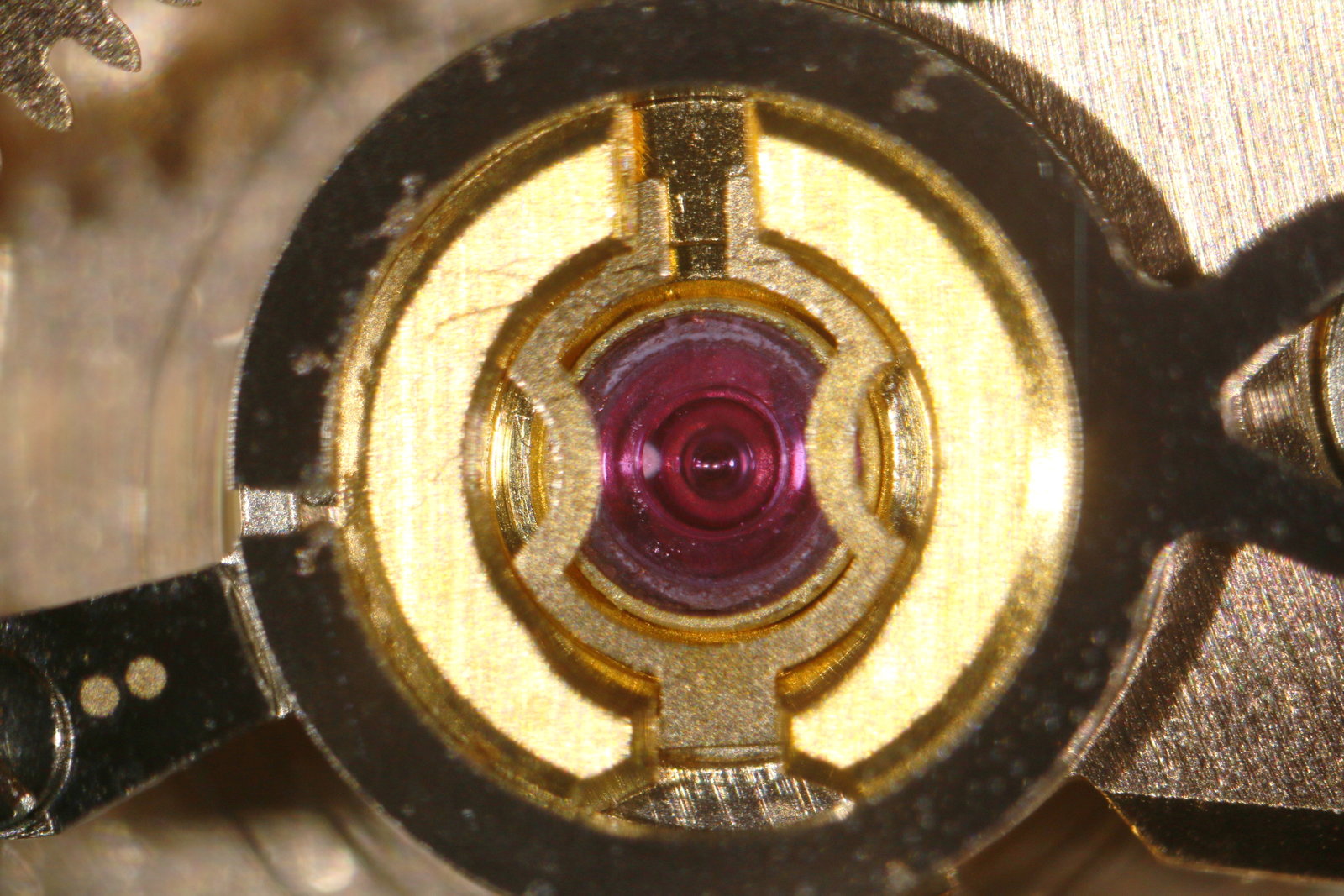 The balance wheel pinion rests well in its drop of oil.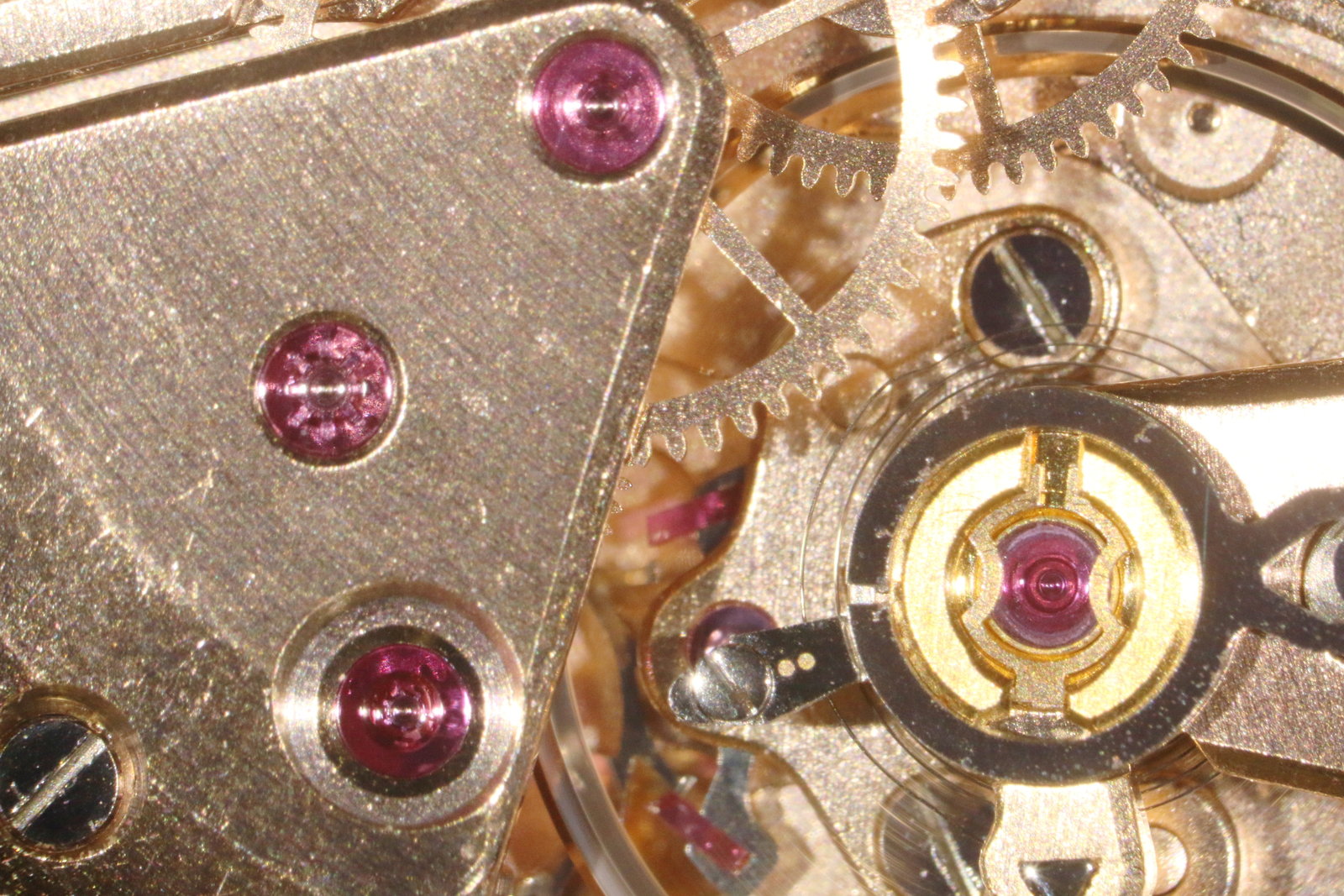 The movement after the service - nice and shiny again.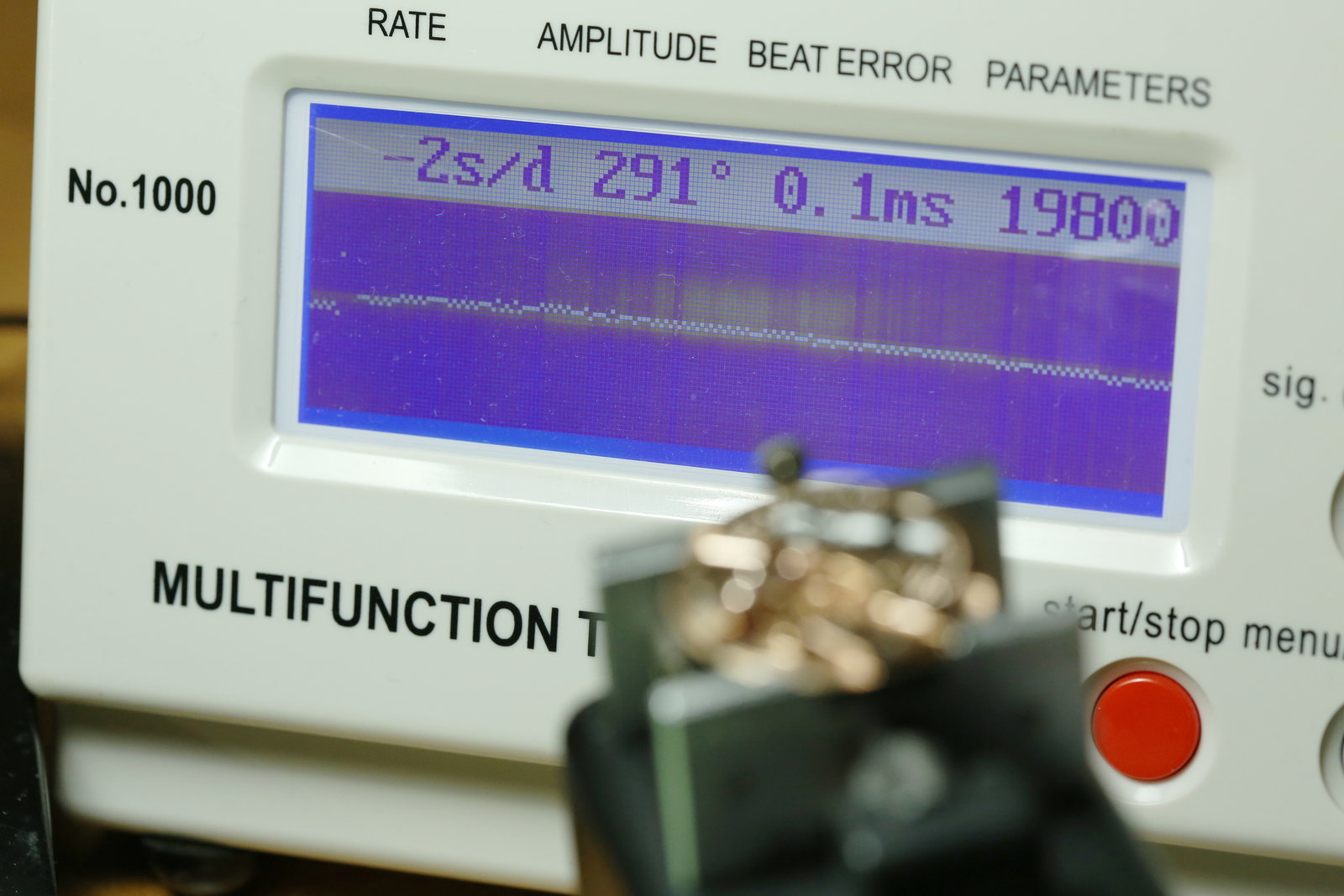 The amplitude and the overall performance is back to normal.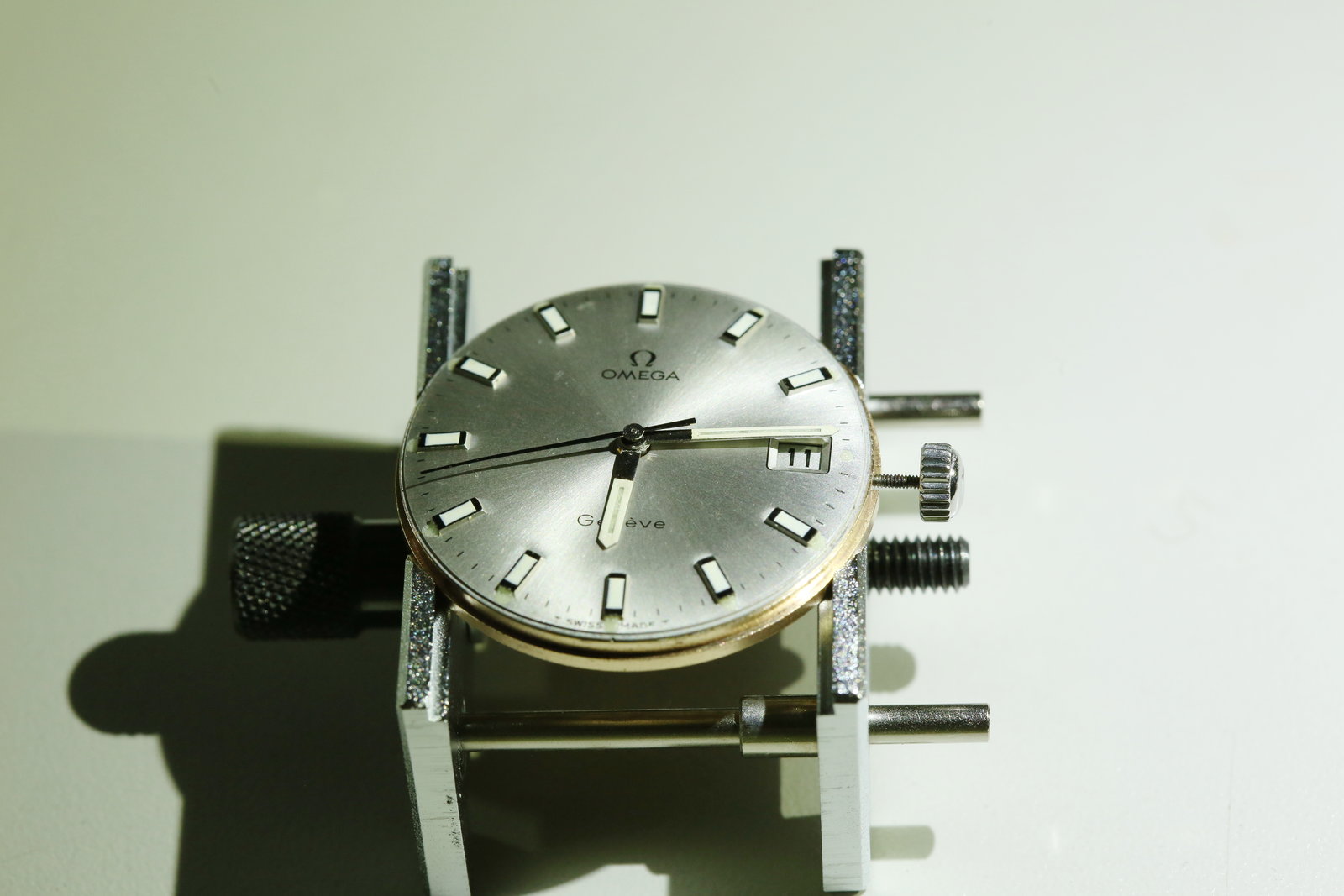 The dial and hands are back - re-lumed, of course.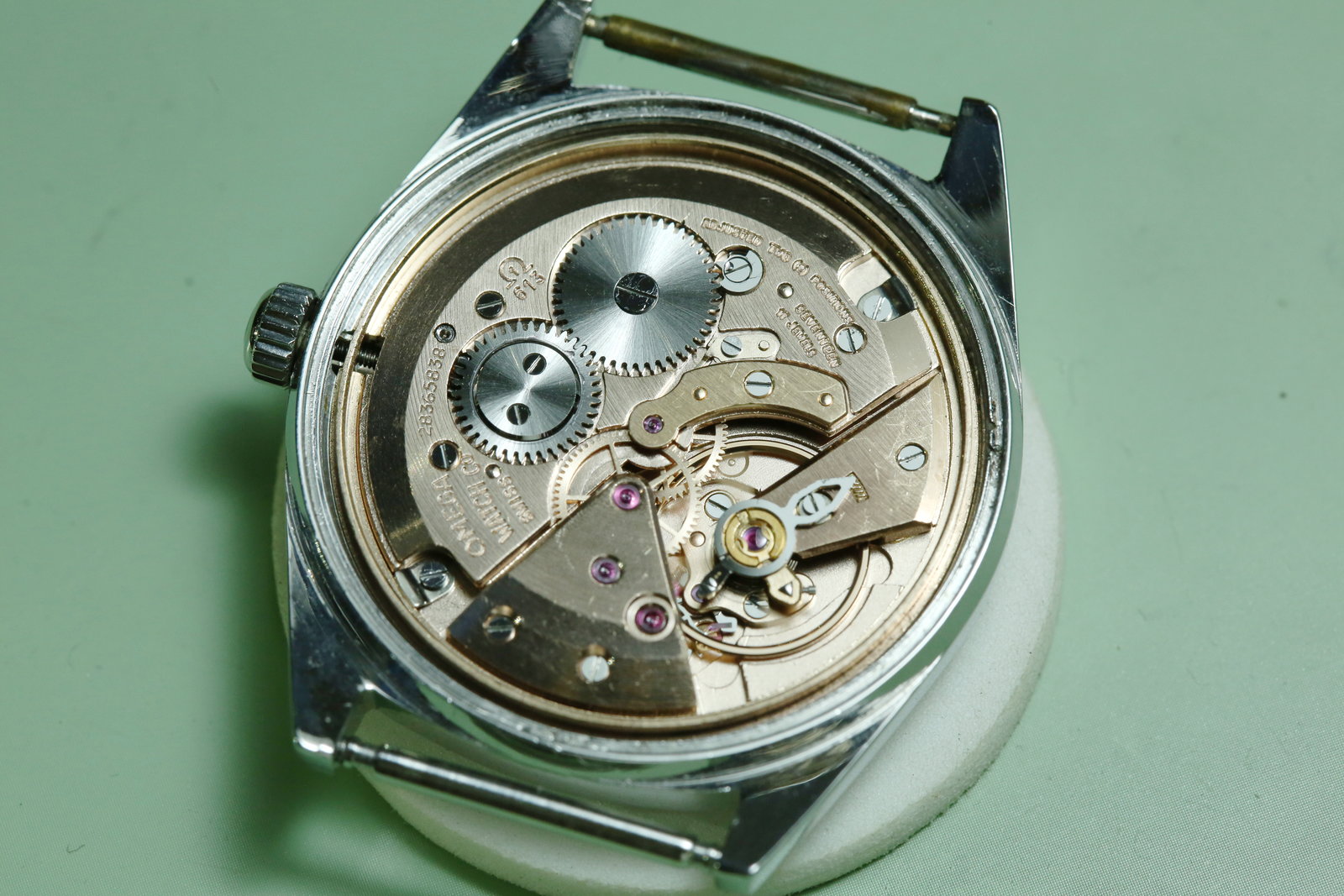 I put the movement back in its case.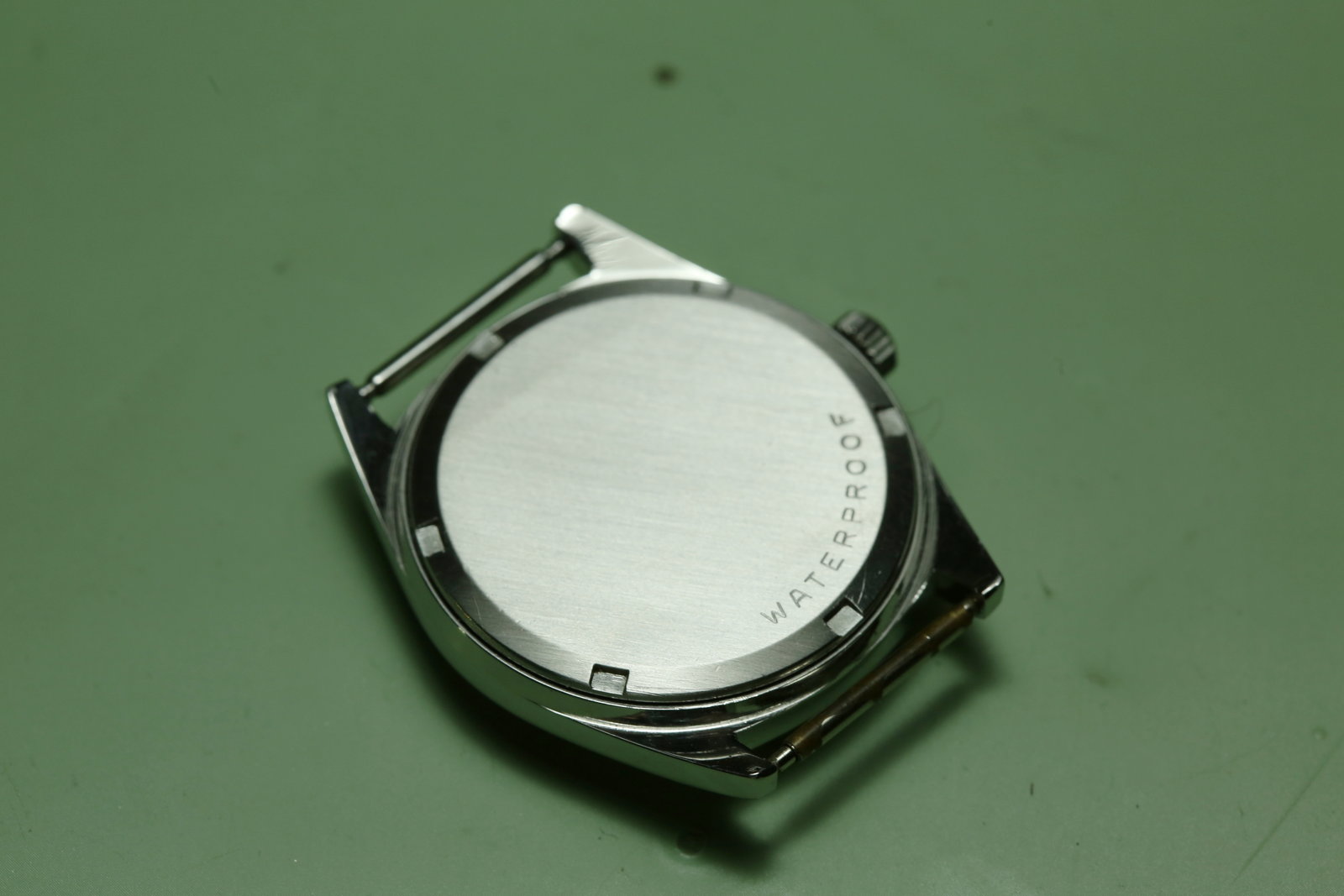 The lightly polished caseback.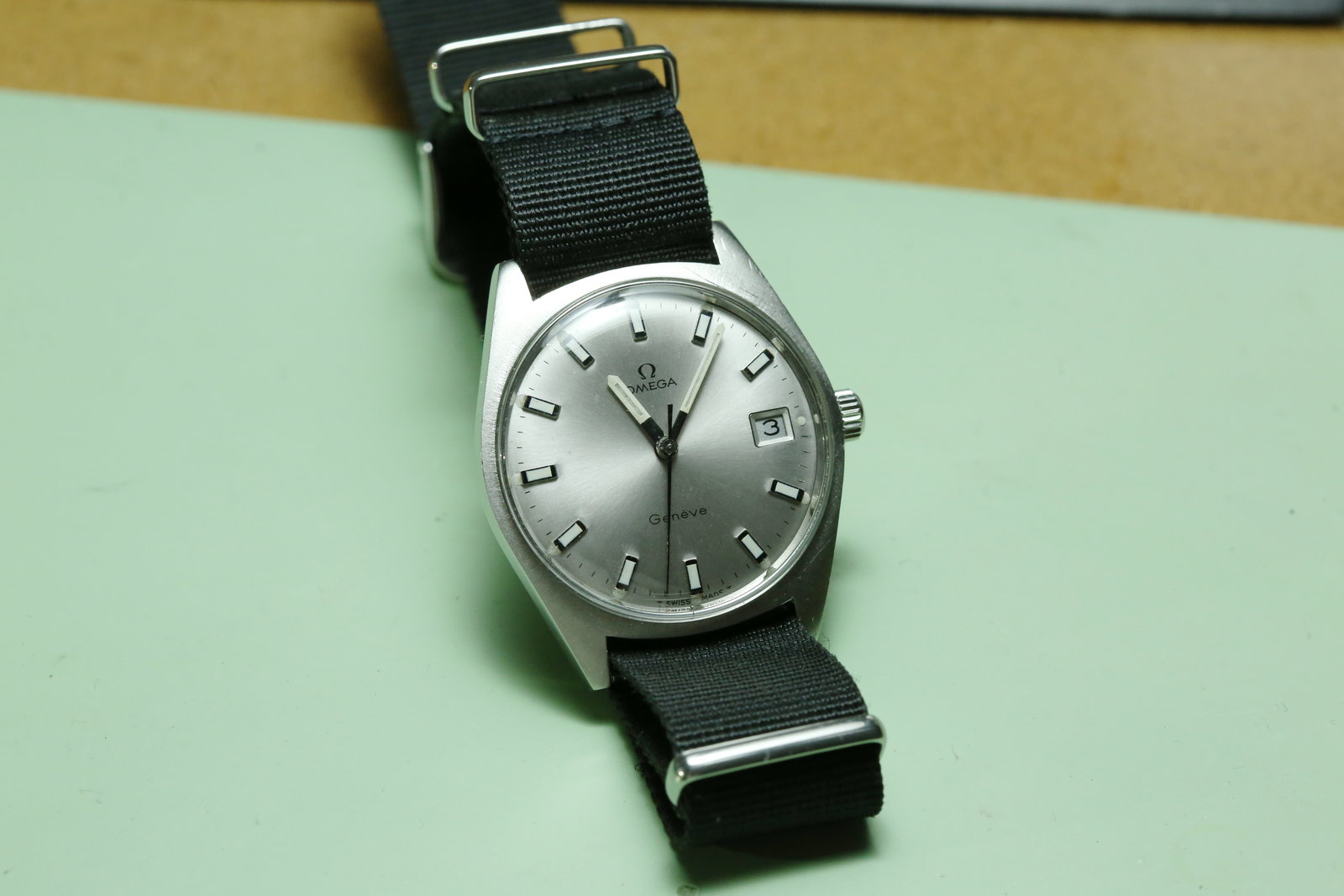 Back in action with a new Nato strap.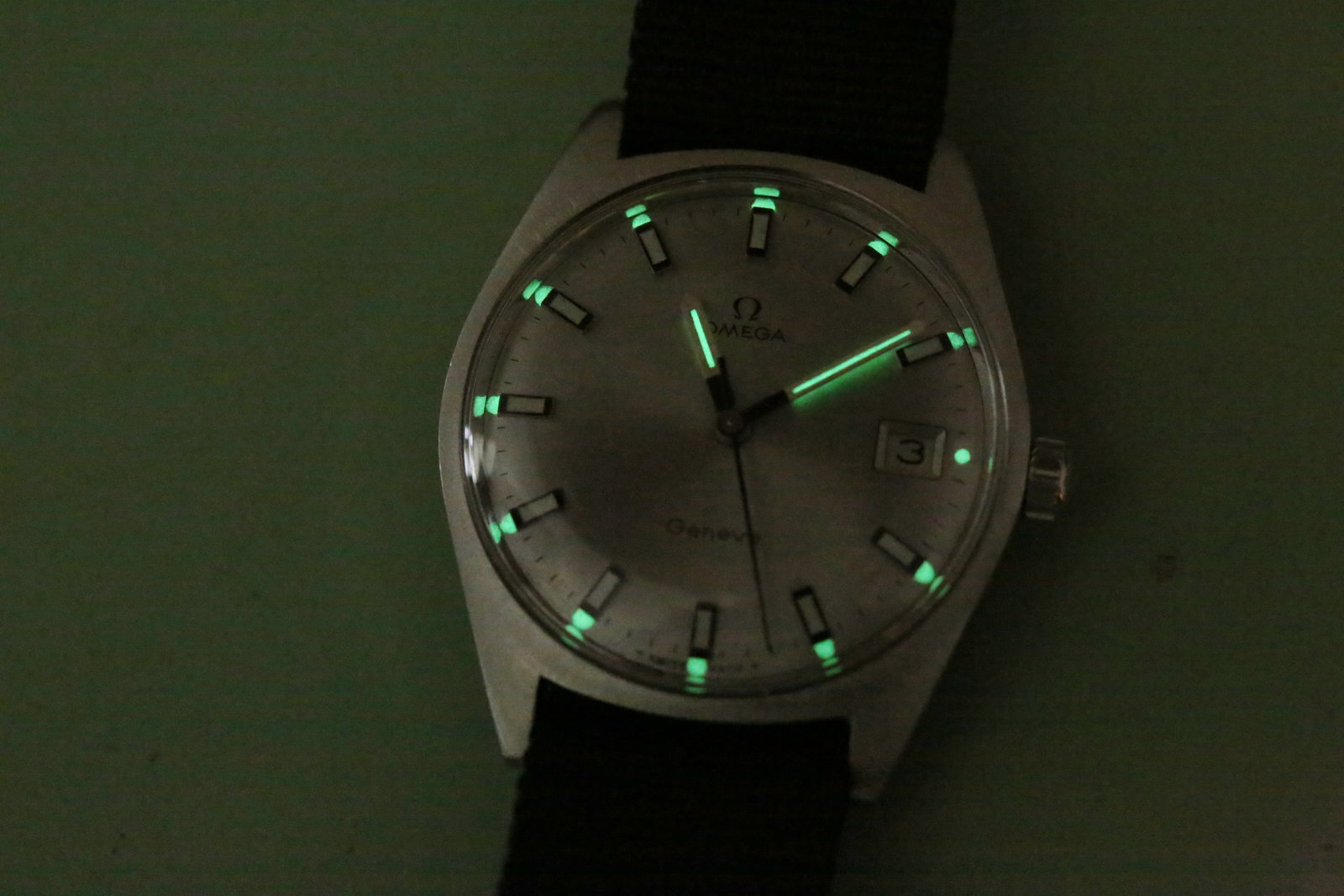 And as a closer, some low-light performance.
greetings noq2