A great bargain - a Jaxa case opener...
...that I found on a fleamarket for some 15 €. It looked pretty wasted, though.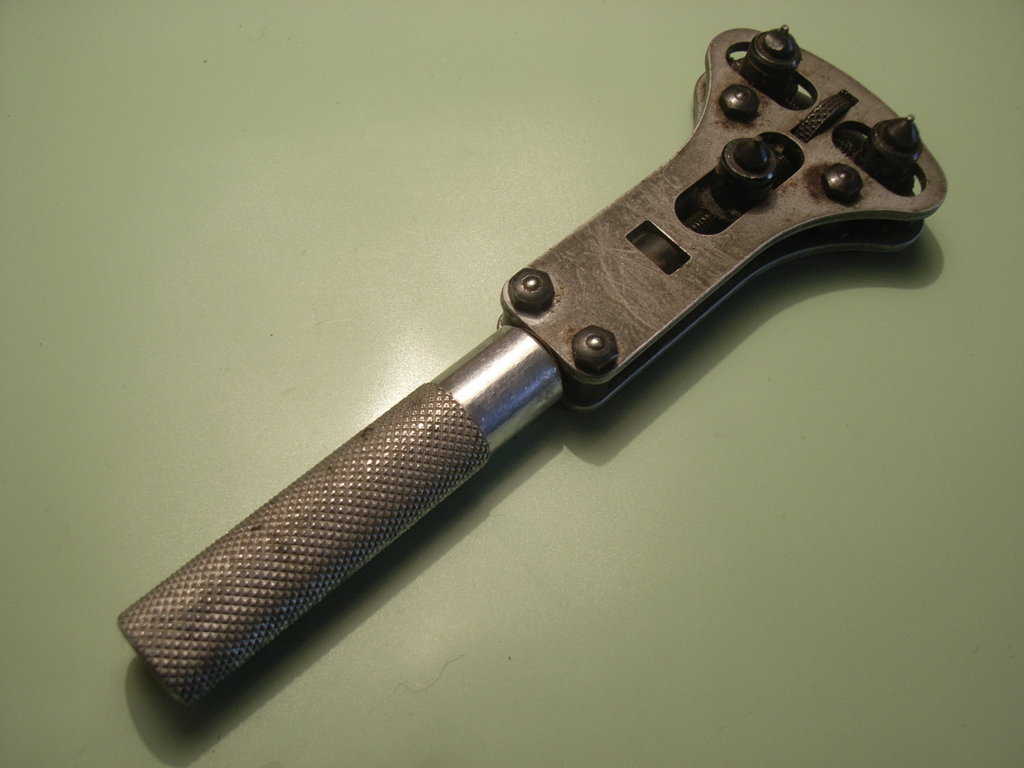 The Jaxa was covered in dirt - it must be a combination of grease, dust and other things that probably remain better unknown.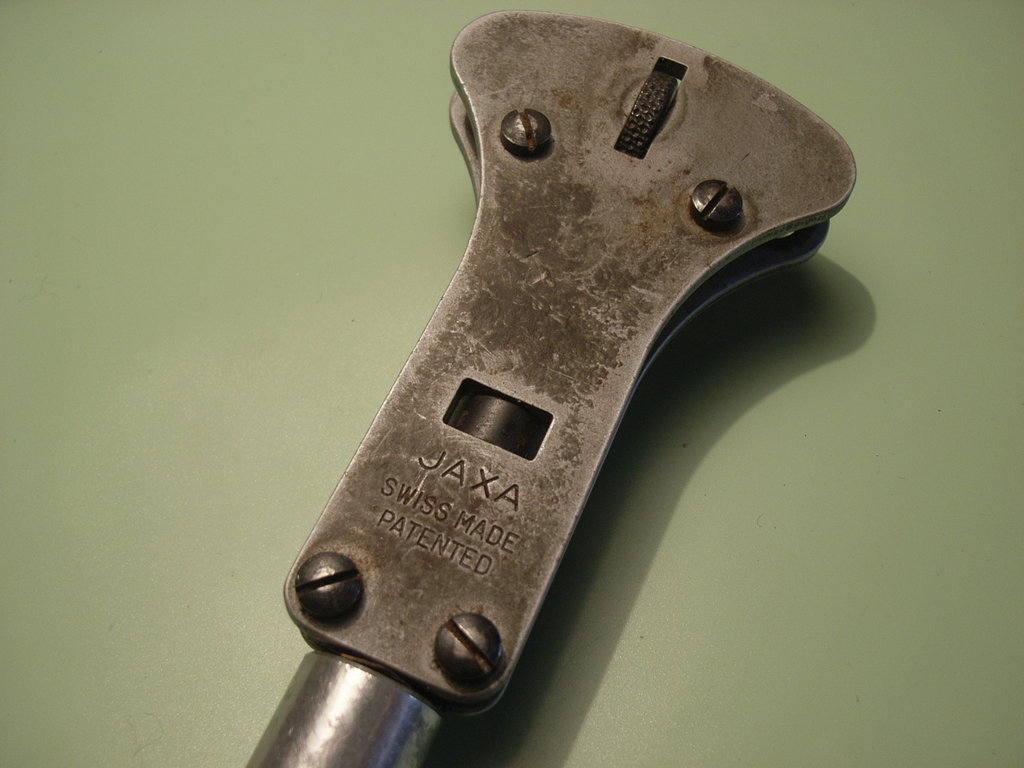 The following two photos show this even better...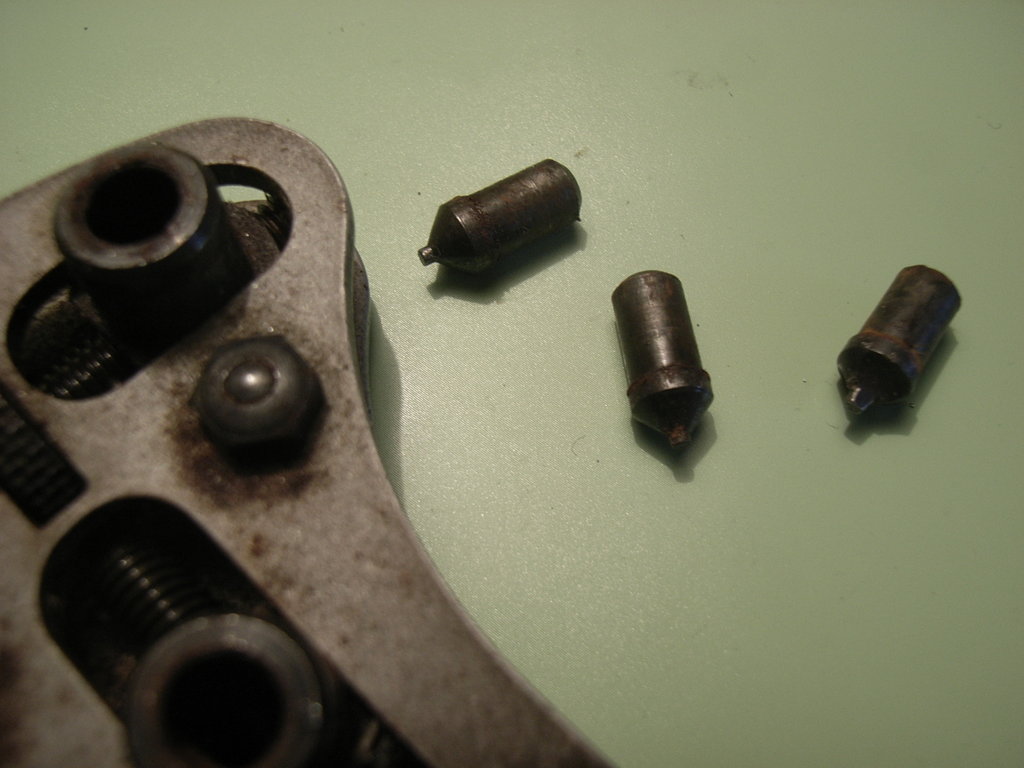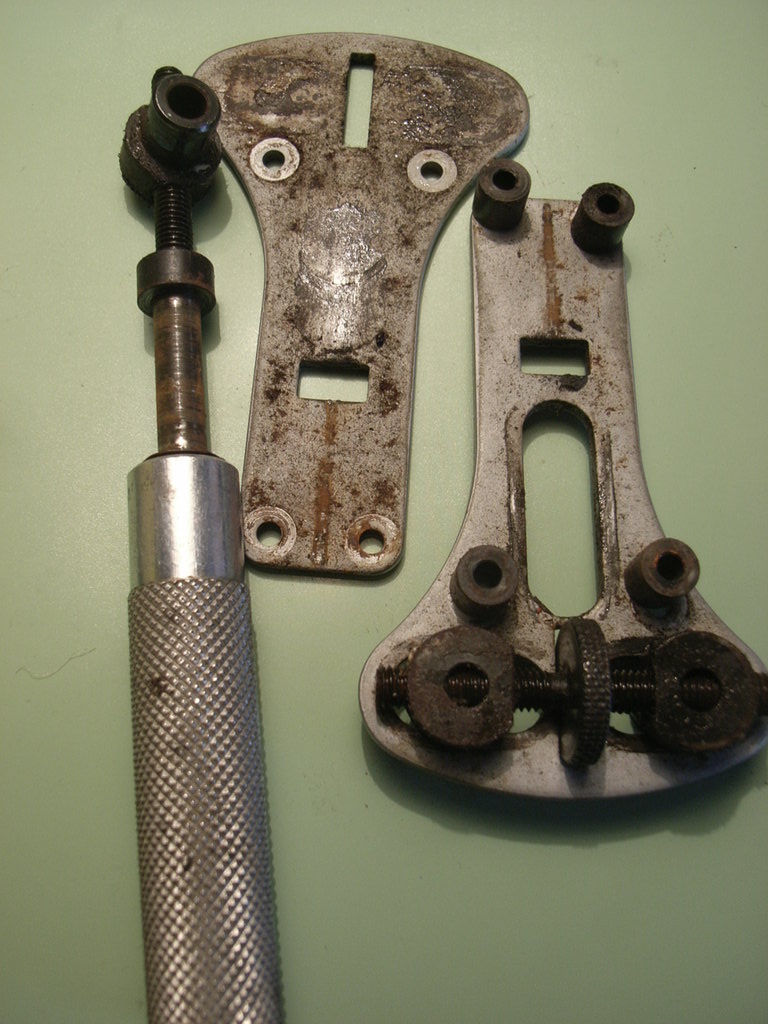 After cleaning and re-lubing it looks - and of course works - much better.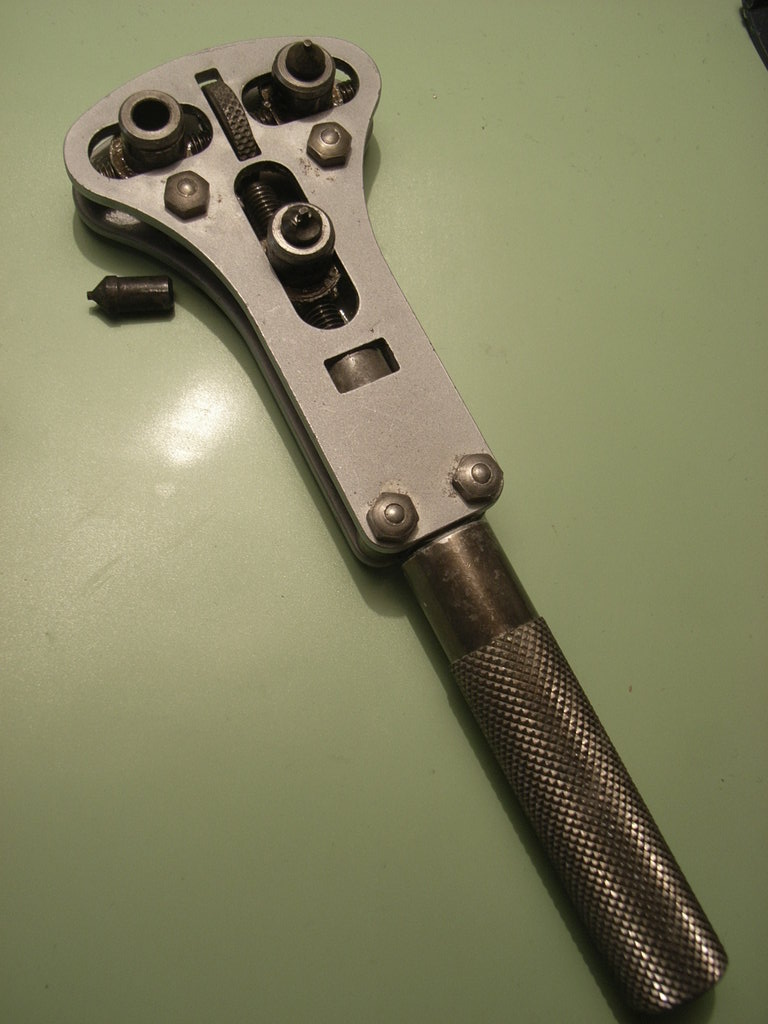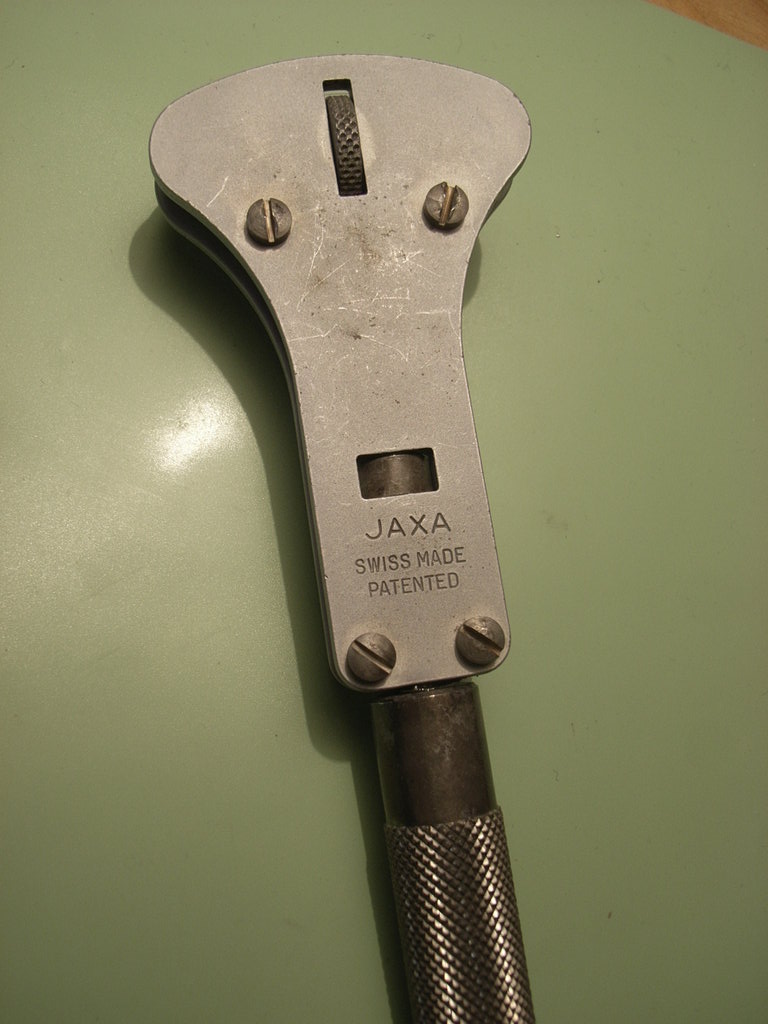 There is almost no tolerance of the three pins which makes opening a watch caseback a piece of cake. Great tool...
greetings noq2