Here a friend´s Hanhart stopwatch which I checked.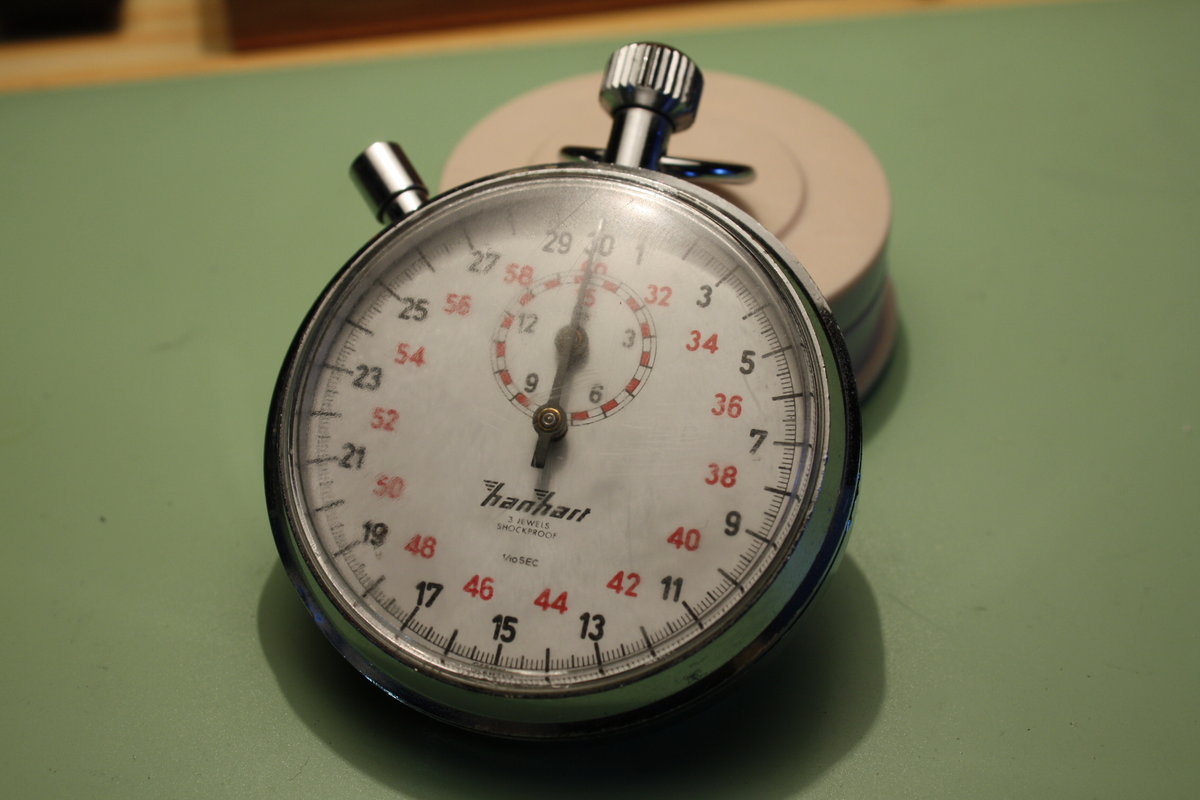 The crystal definitely needed some polishing.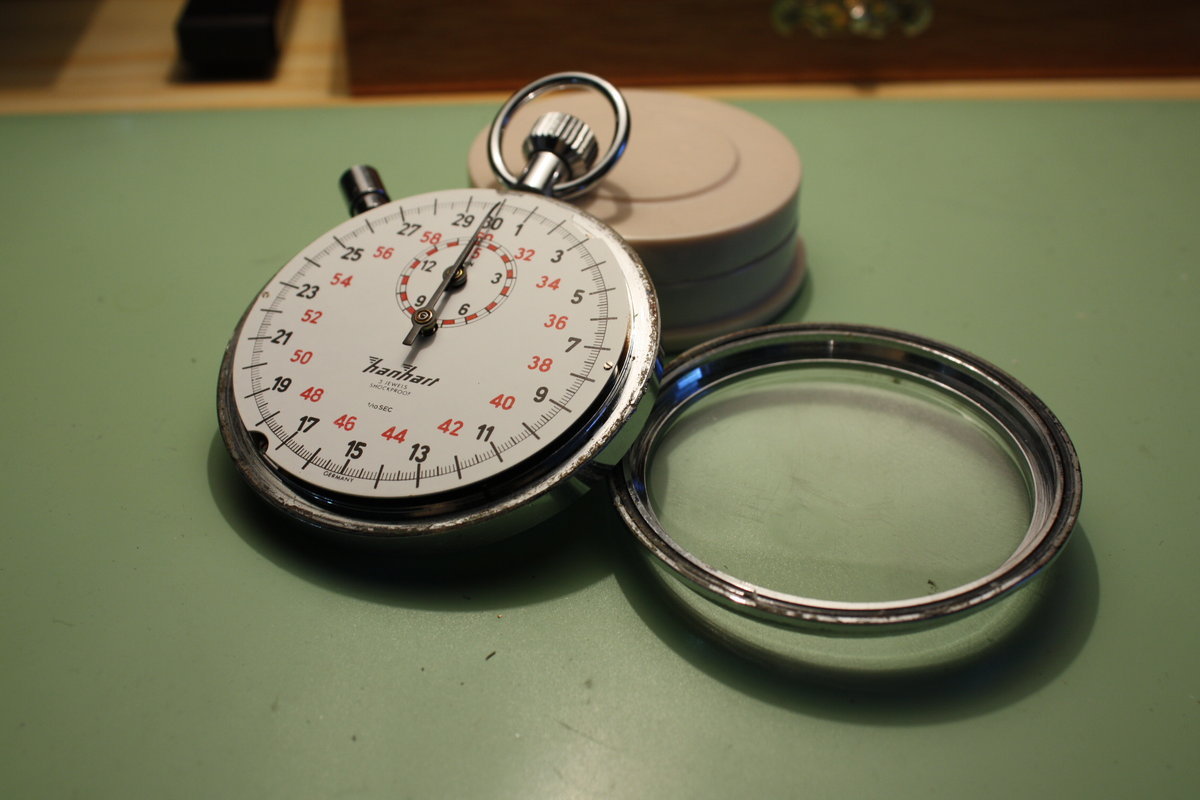 To get to the movement I snapped the case open.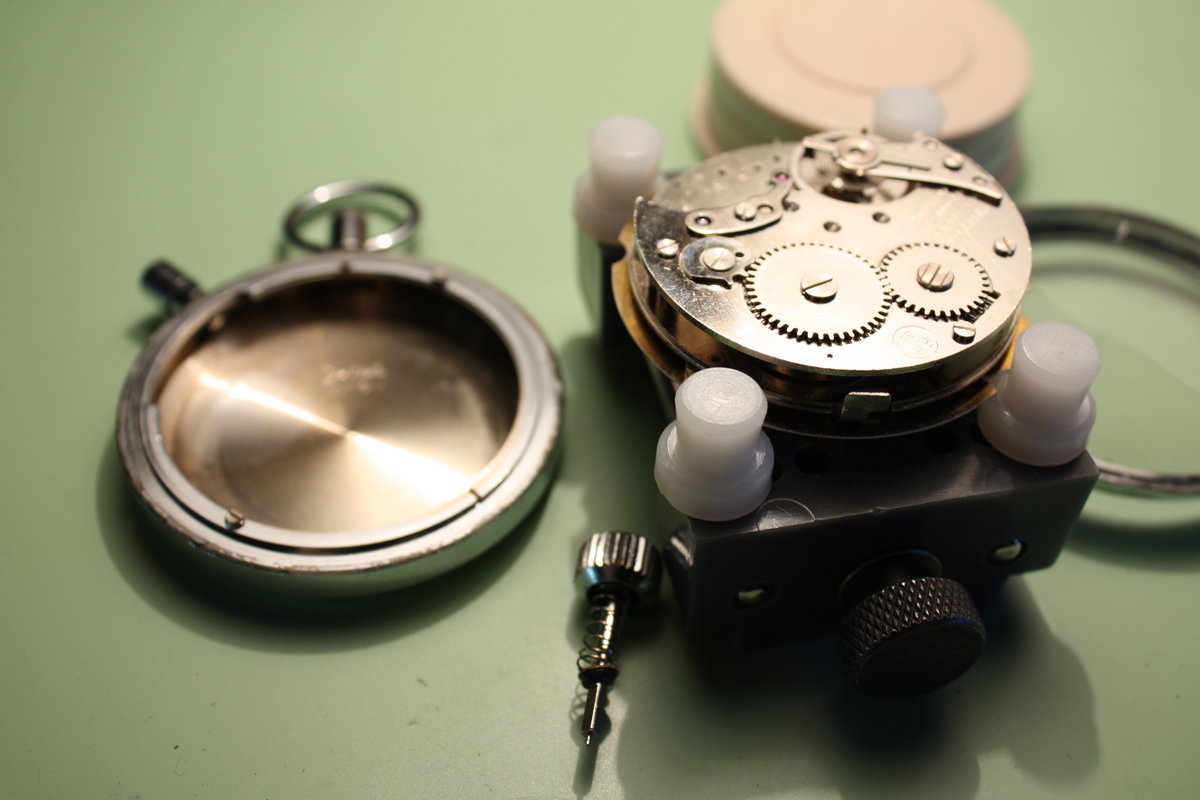 The movement is held in place by the crown and two case screws.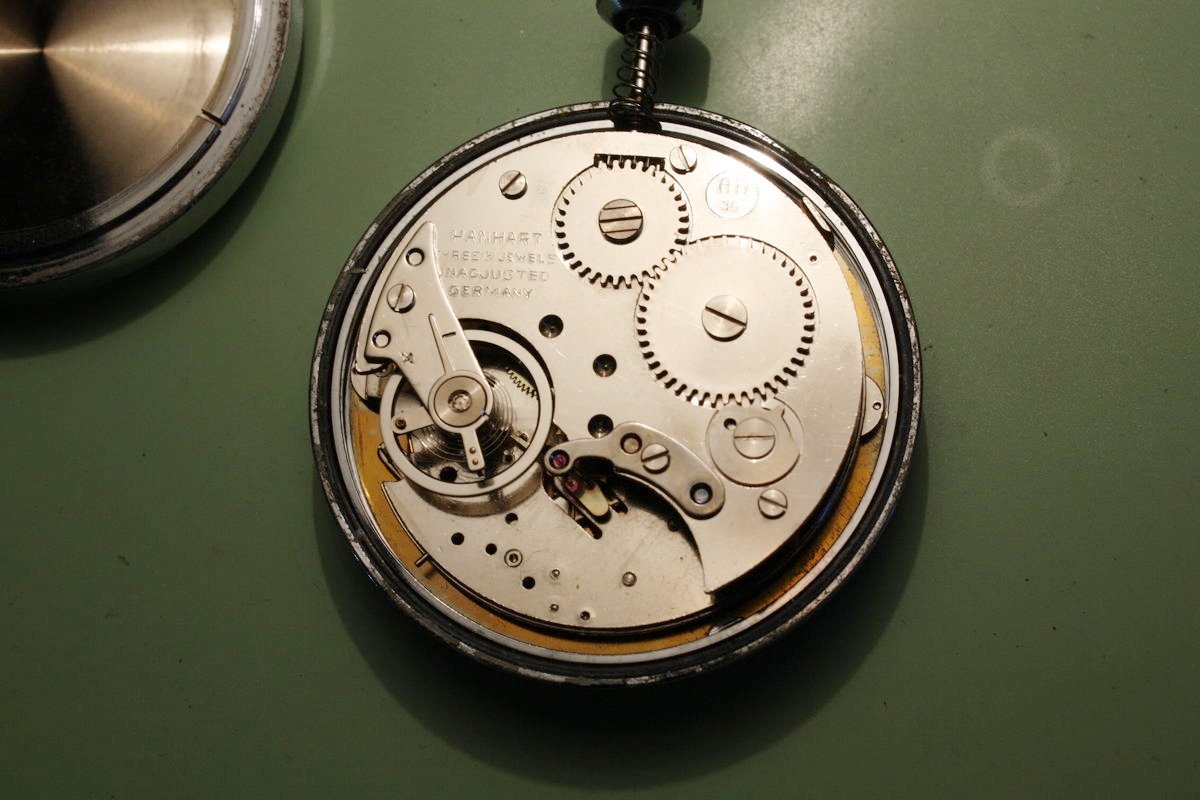 The movement as seen from the backside. As it was without a flaw (still clean and oiled as it should be) I did not have to do anything here.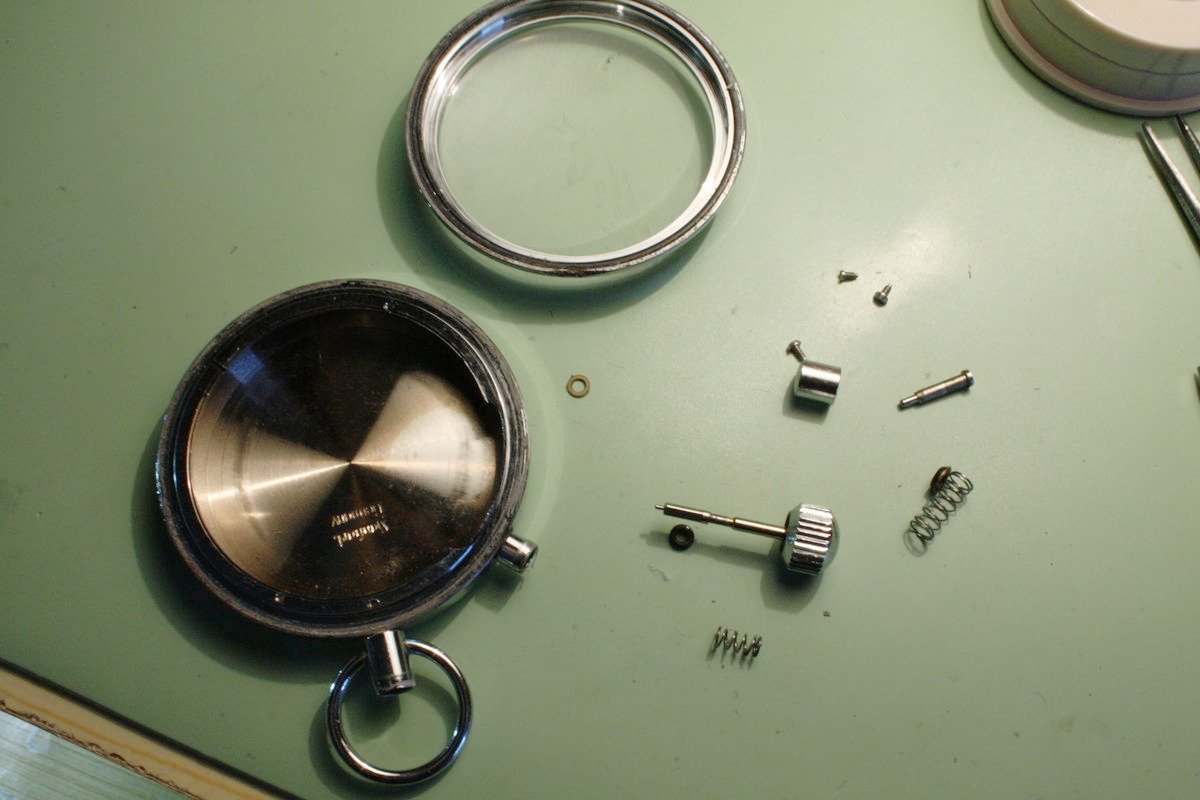 The case and pushers needed cleaning.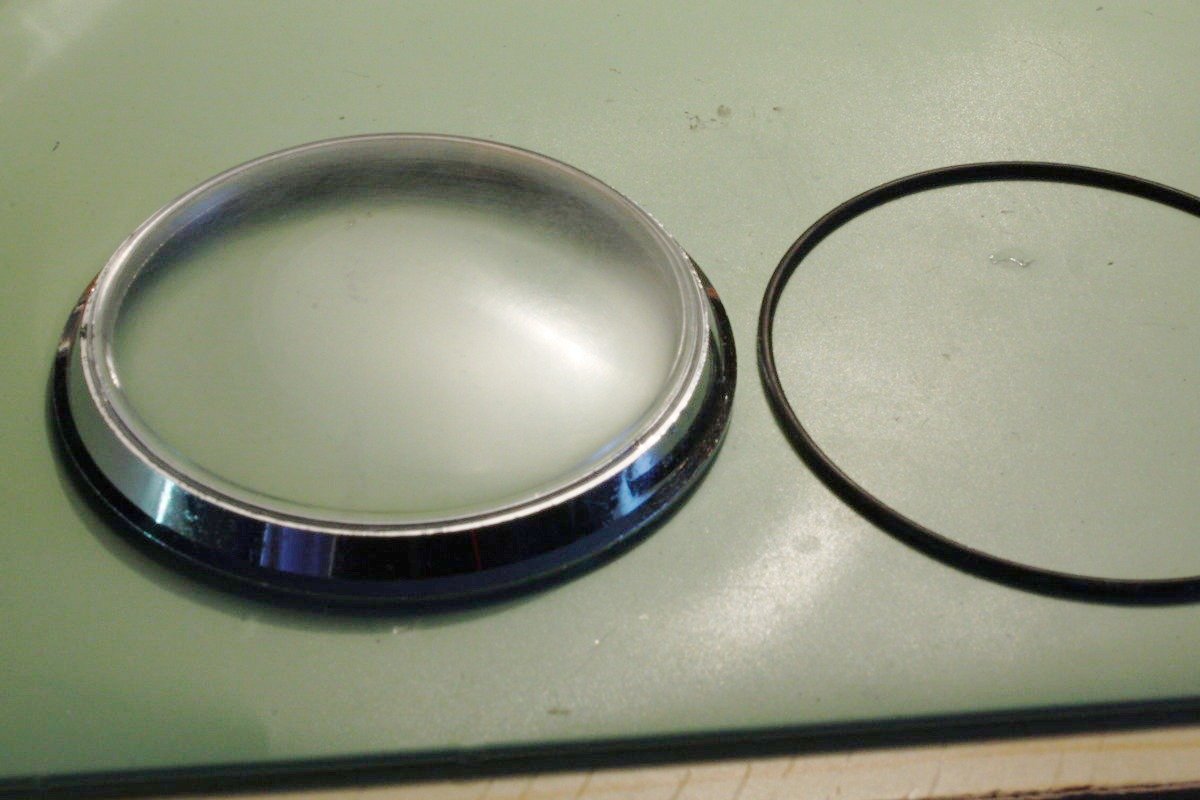 The crystal after cleaning but still before polishing. The rubber gasket on the left was still usable.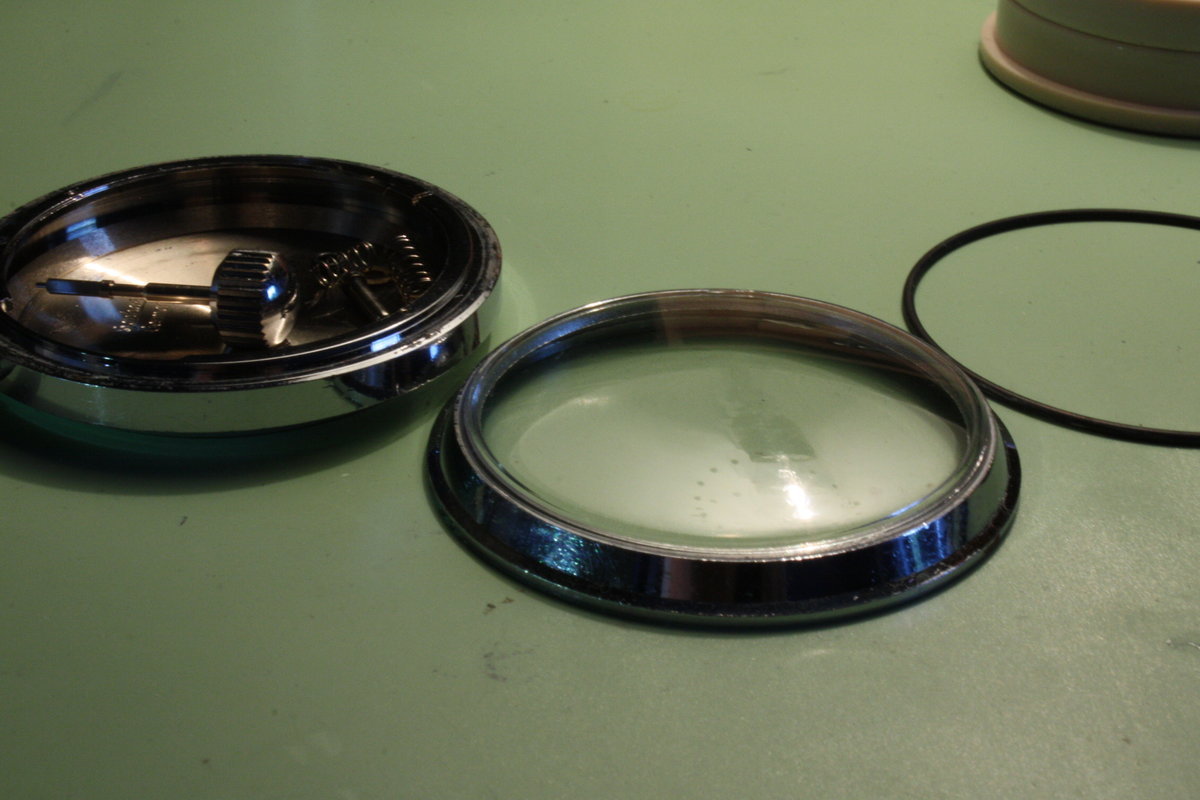 Everthing cleaned and crystal polished.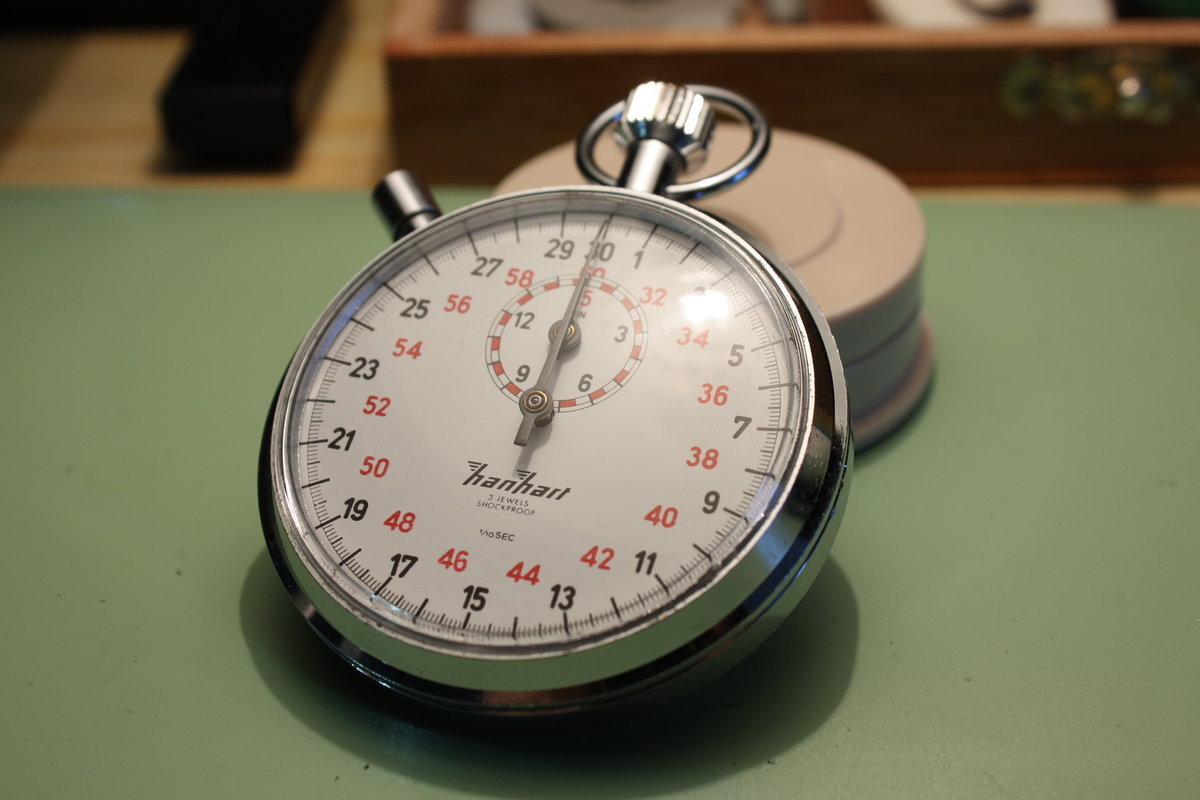 The finished stopwatch.
greetings noq2