This time a pretty worn Dugena ladies watch from the late 1960s.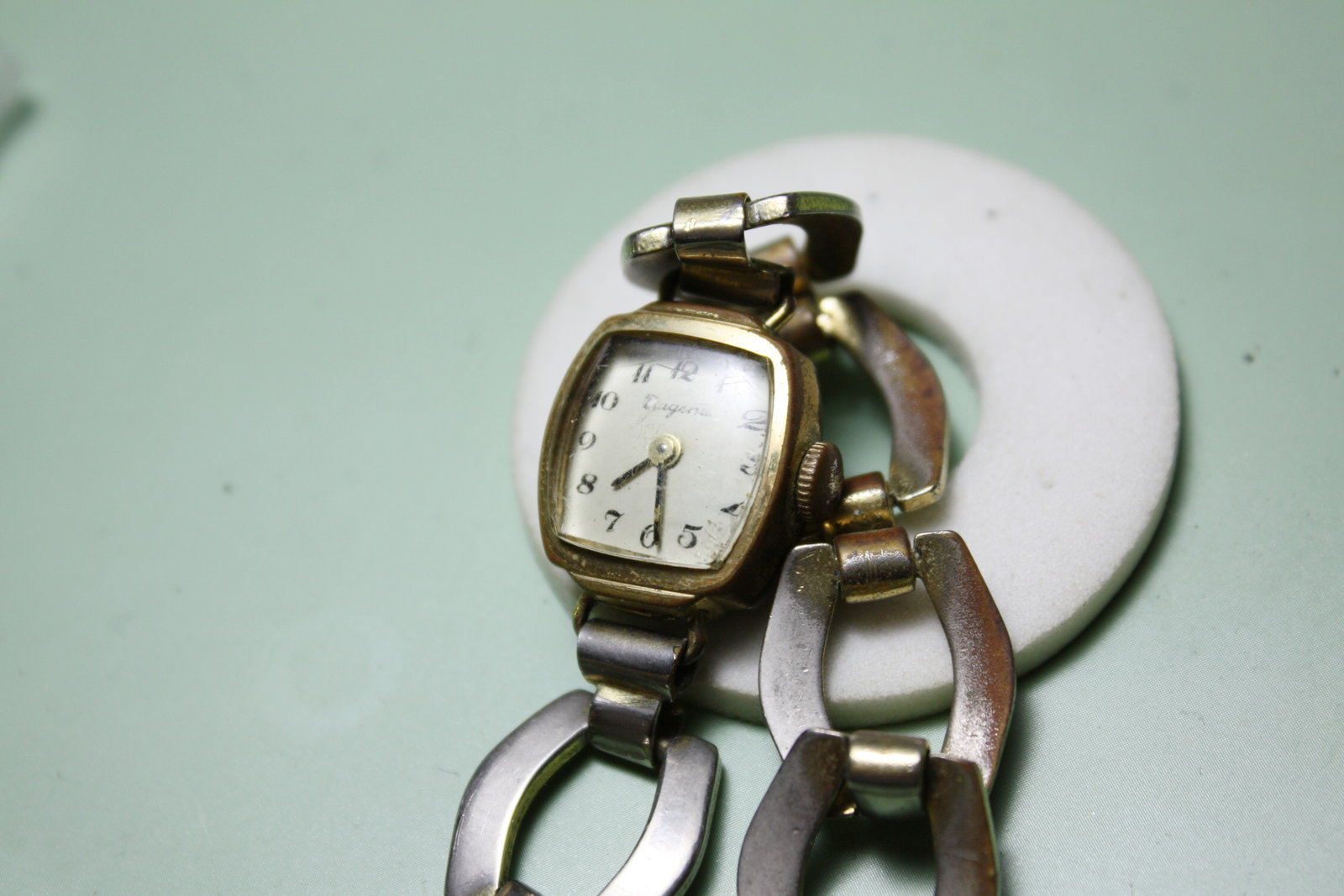 The timegrapher´s dot chaos suggests the necessity for a full service...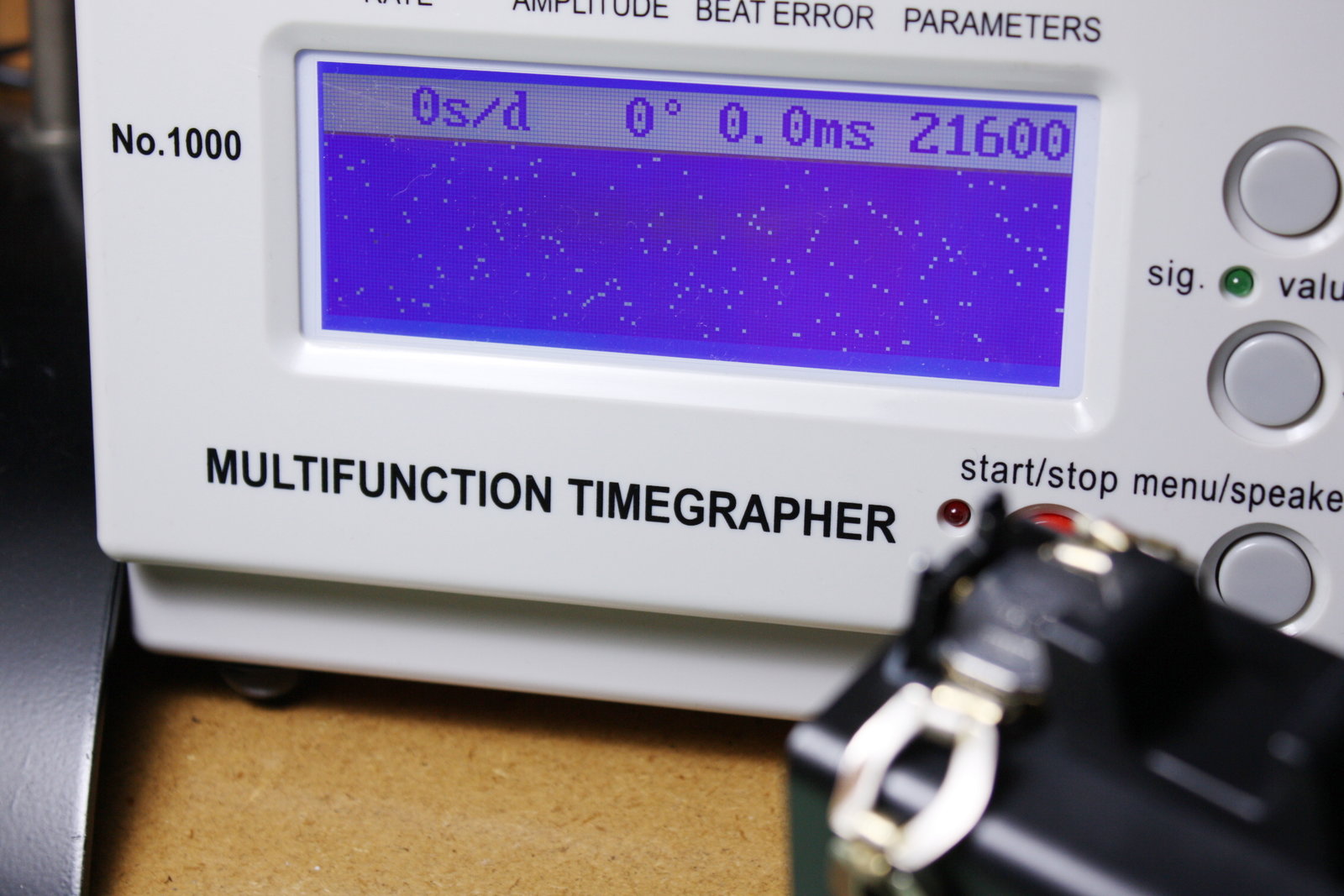 Some debris coming out: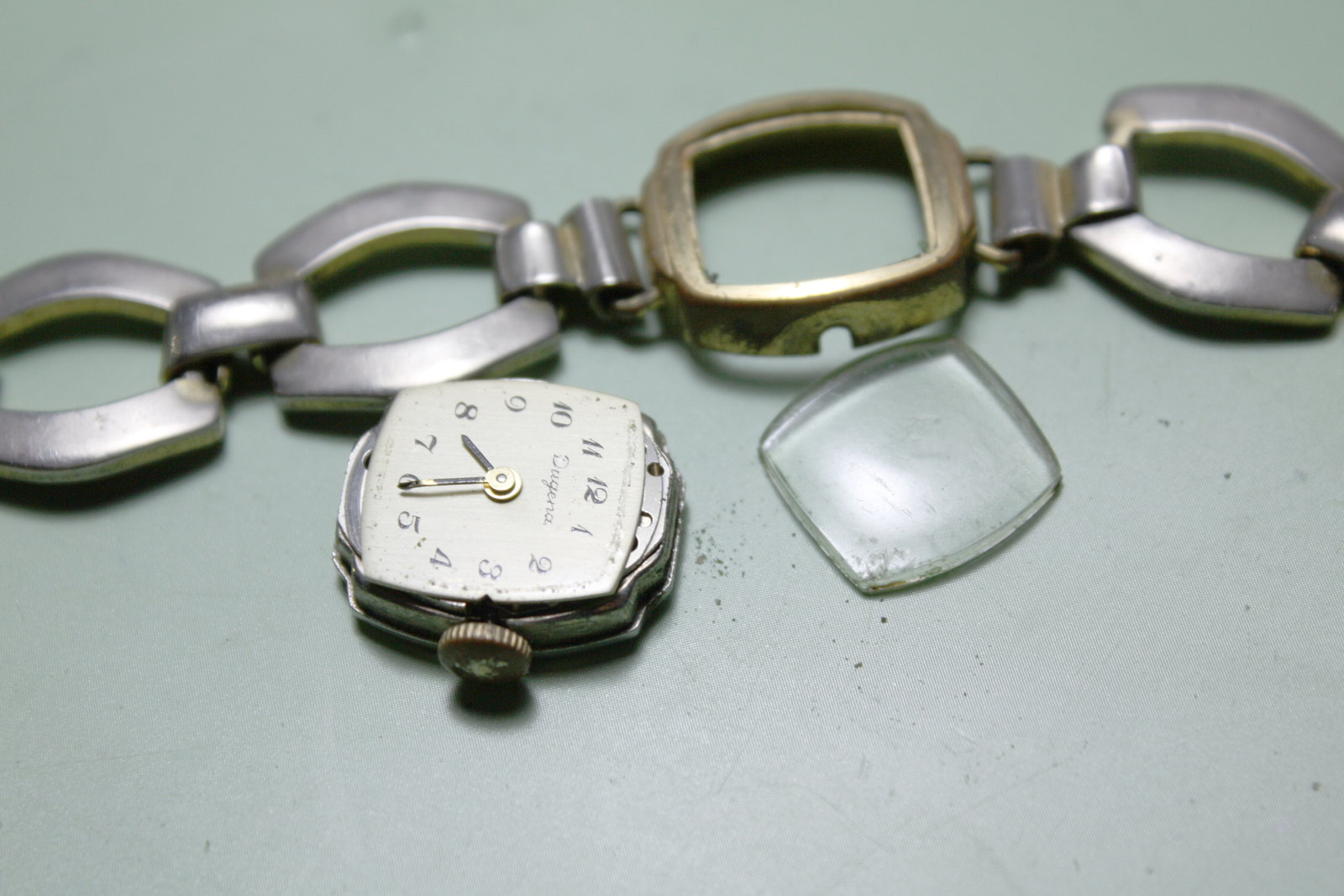 But the movement - a reliable Dugena 1220 (actually a relabeled PUW 1075E) - is still in a quite decent condition.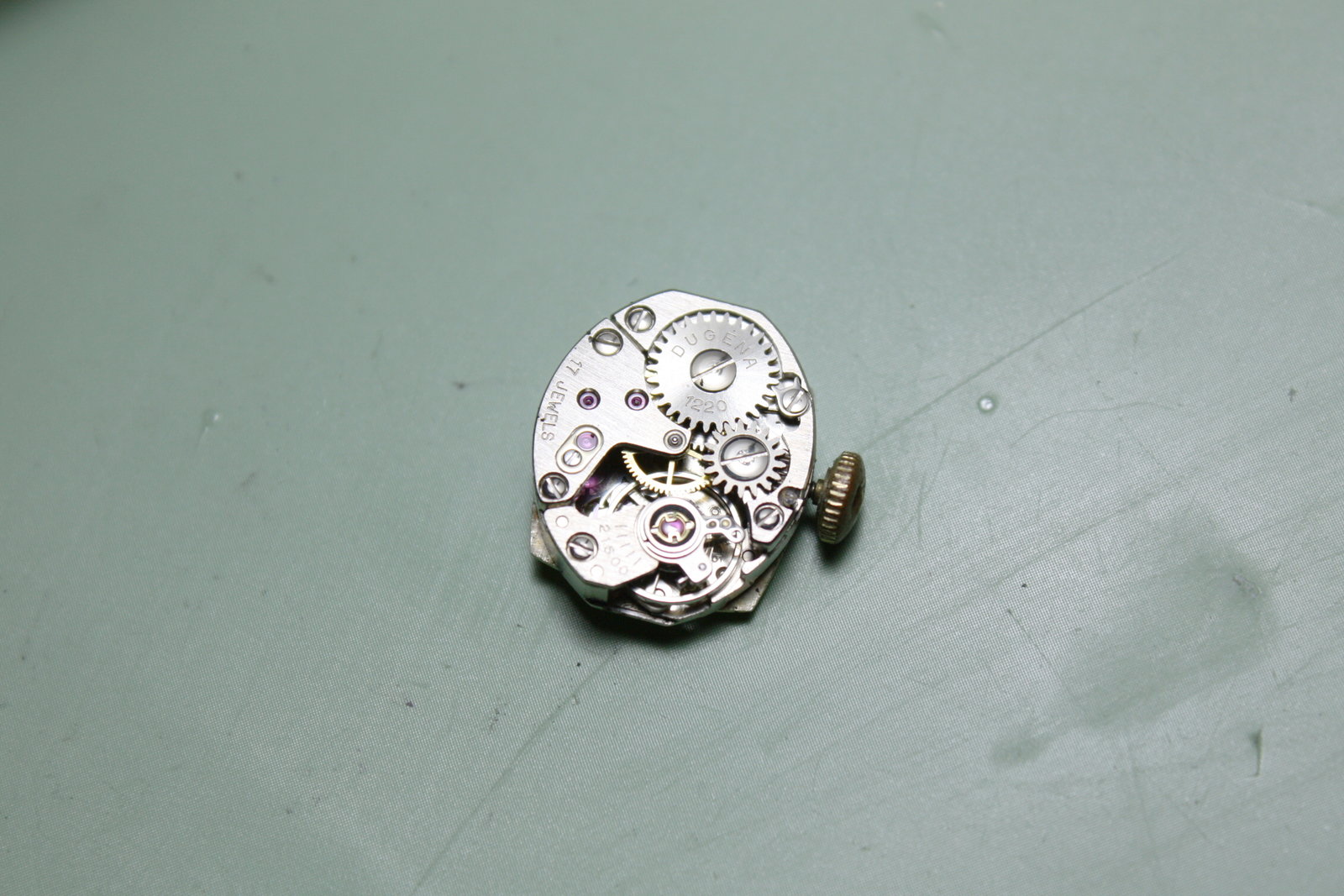 Dial removed: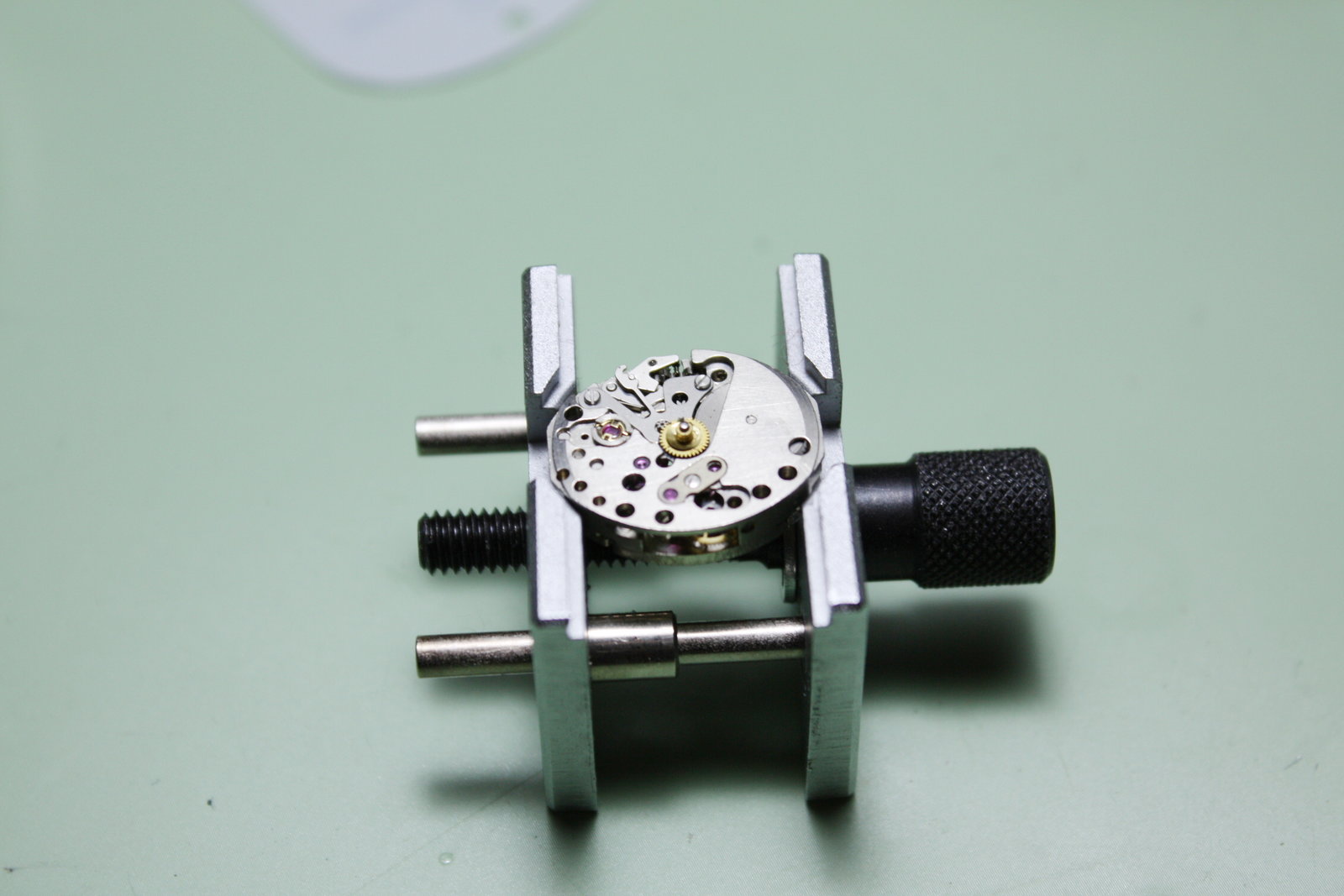 Here the keyless works: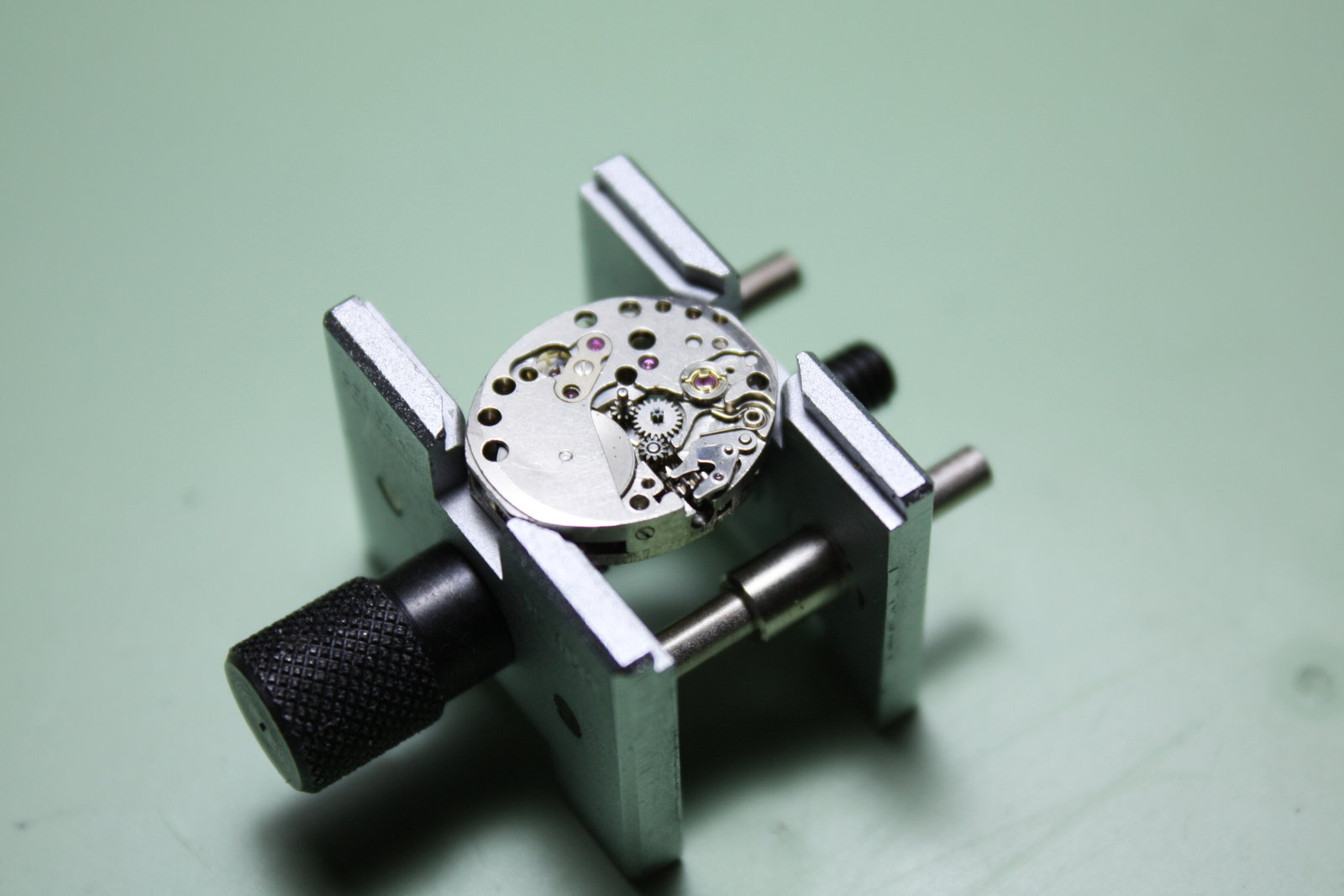 Without a date or day-date function, everything is pretty easy accessible / repairable.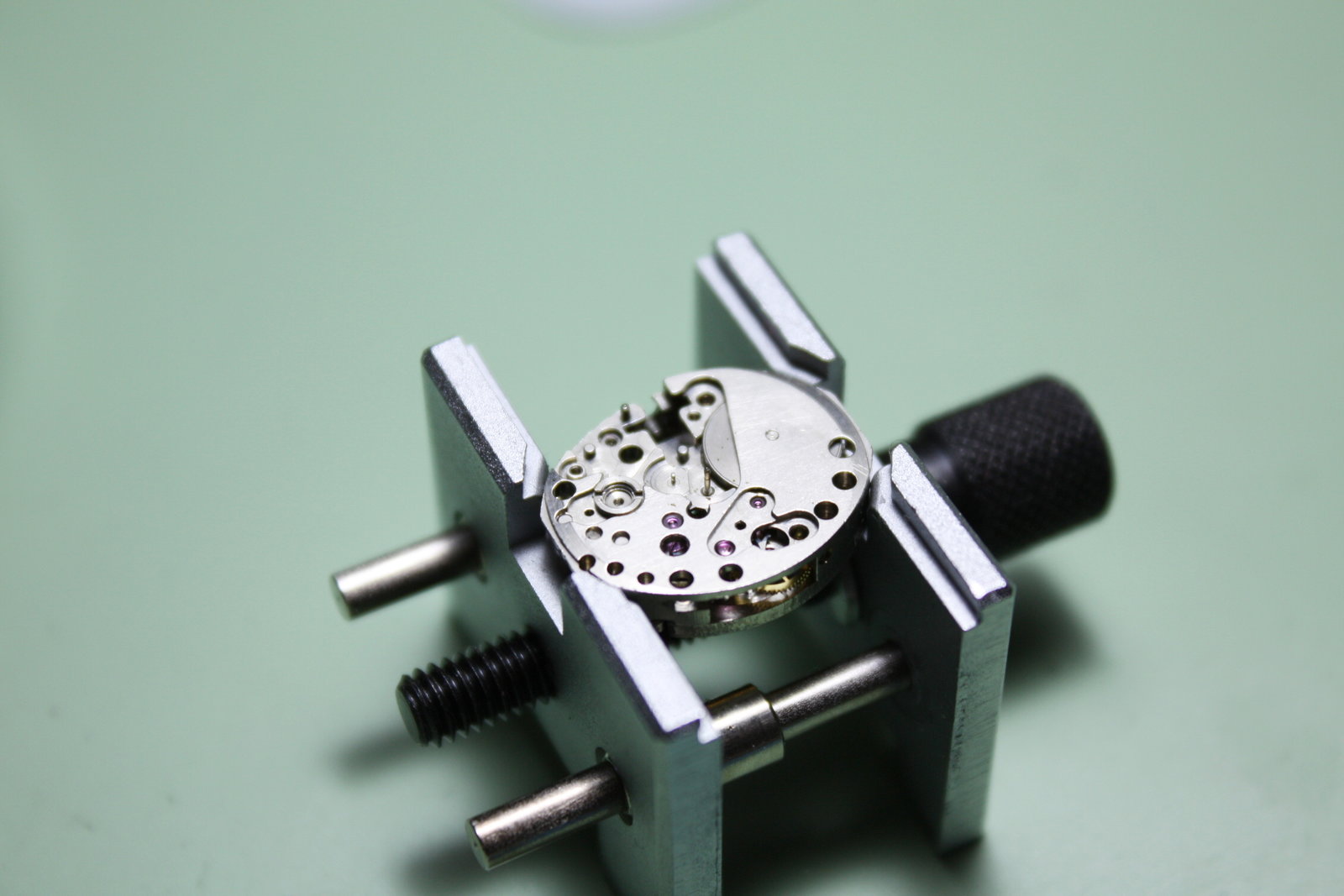 The balance wheel and the mainspring barrel are roughly the same size - they warrant for good timekeeping over more than a day.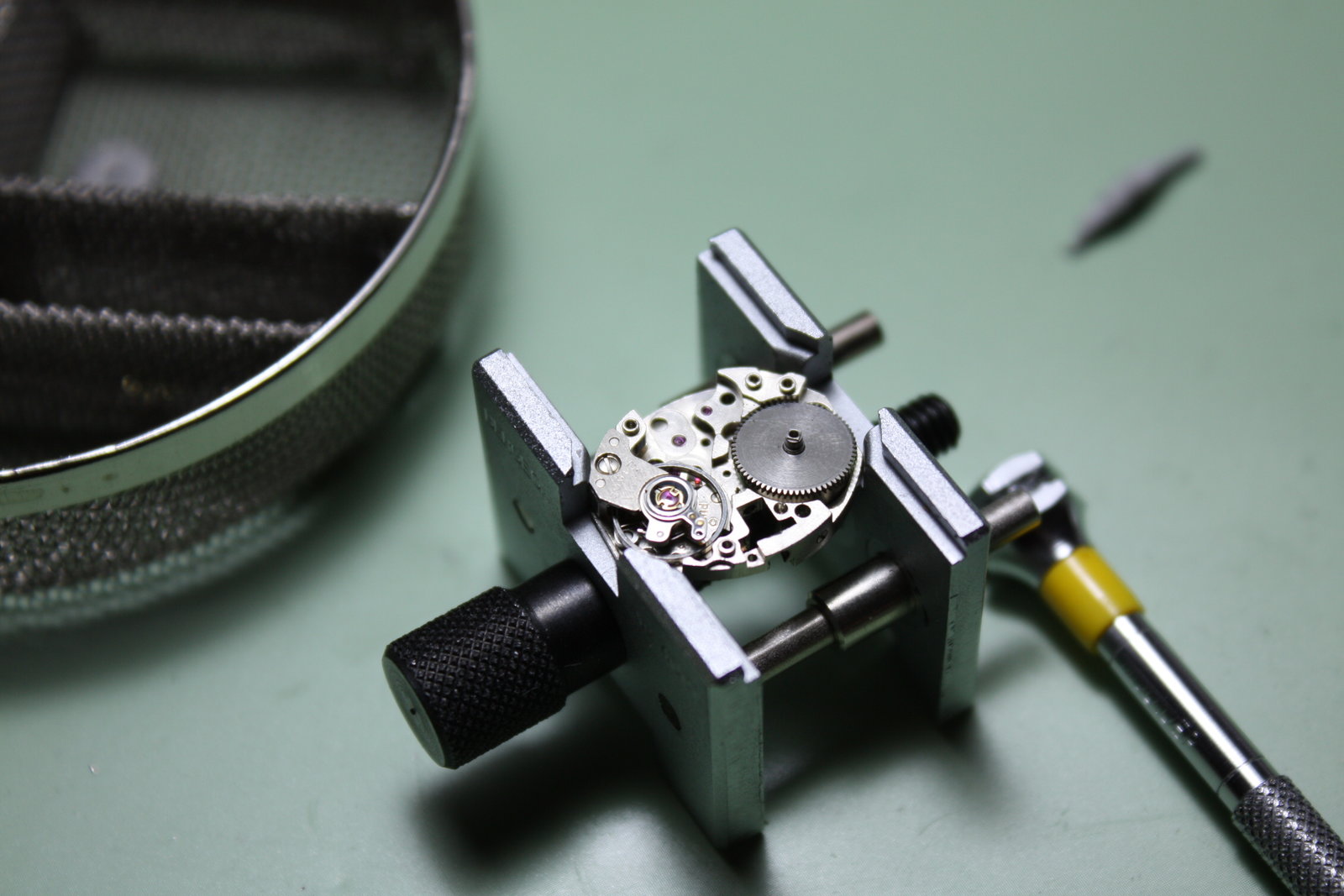 Ready for cleaning: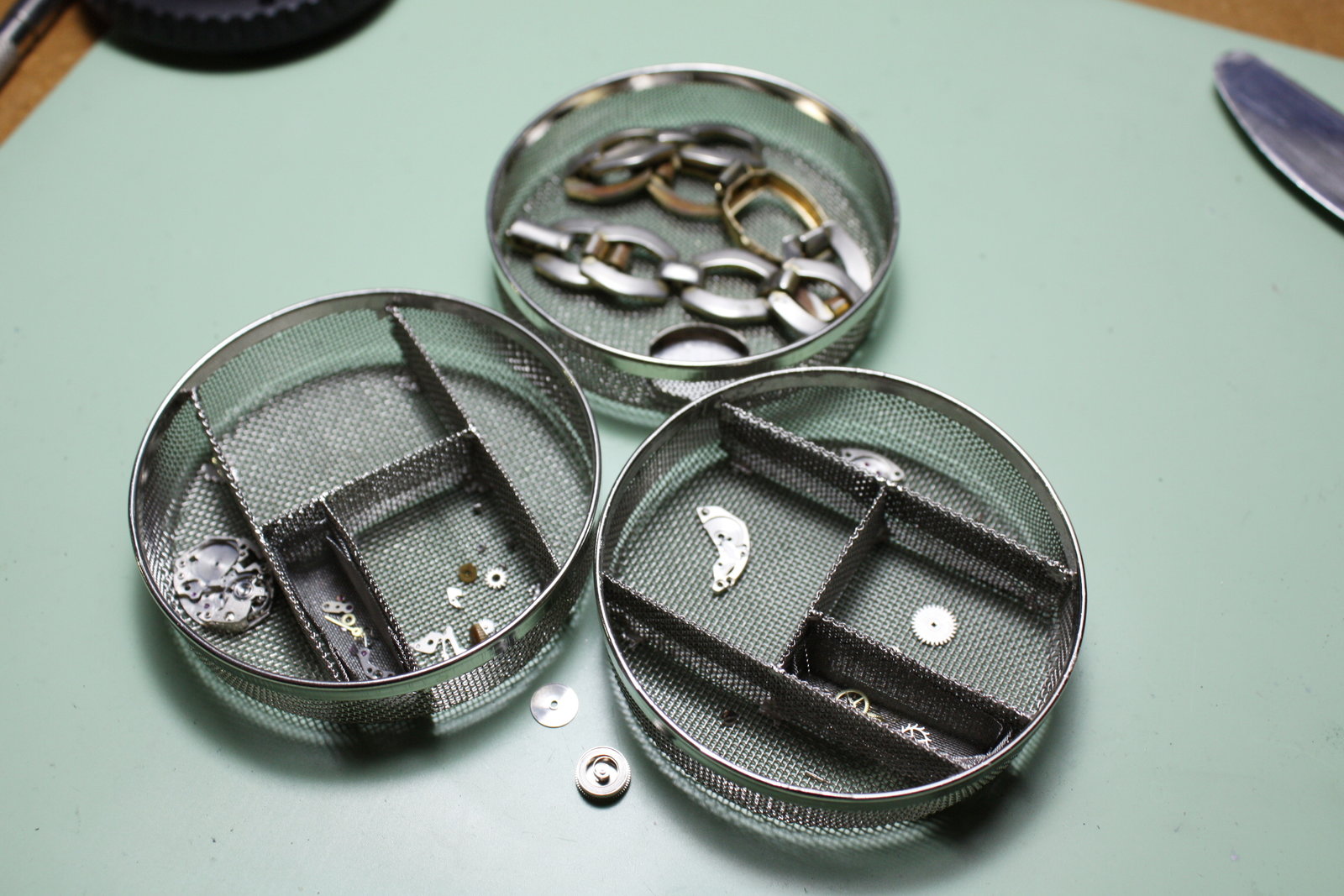 Here a detail shot of the mainspring inside its barrel...
...it´s "S"-shaped and a lot longer than one might think: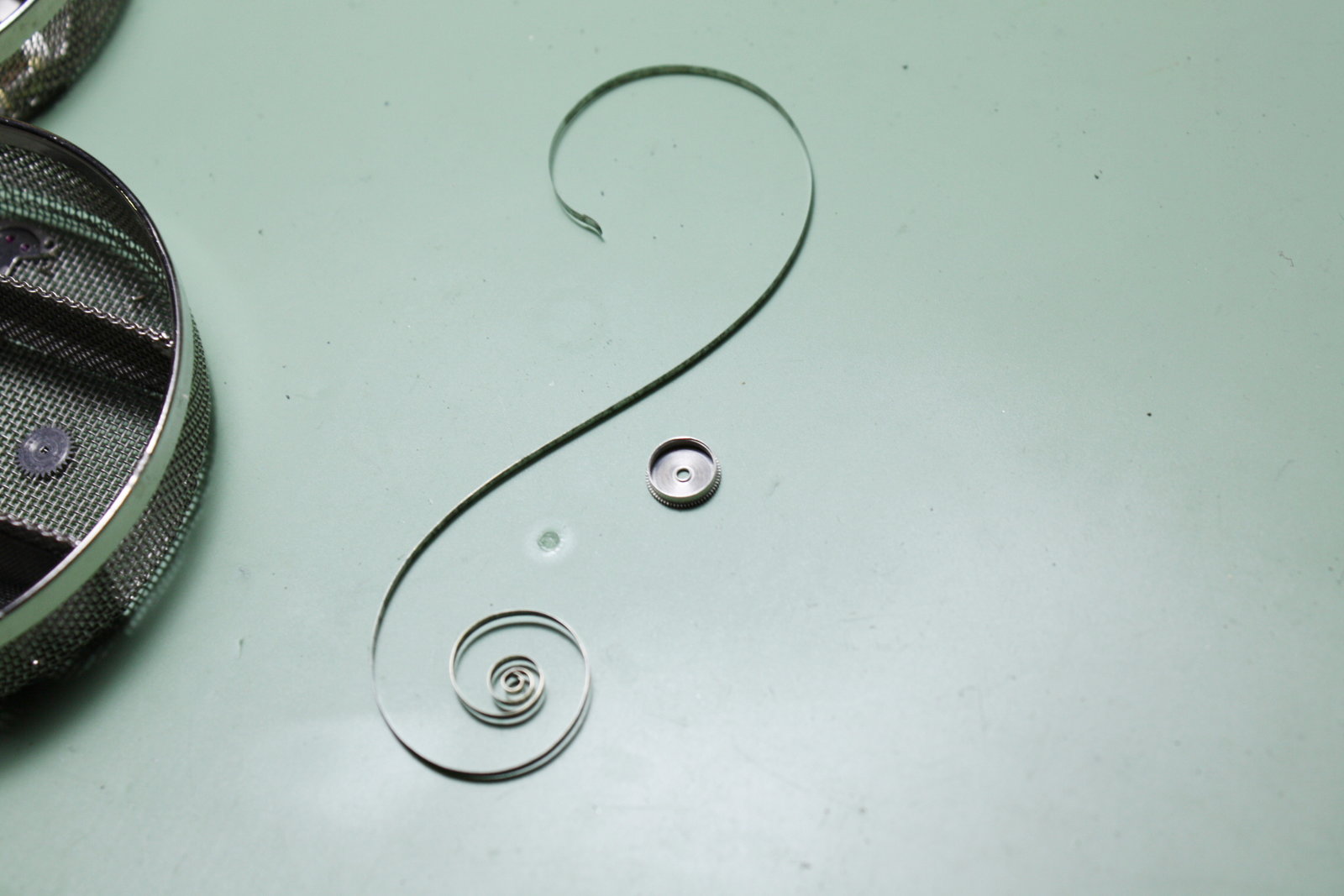 Mainspring barrel and wheel train lie under separate bridges. This also allows for taking the watch apart easily (the Eurocent coin highlights the miniature dimensions of this movement).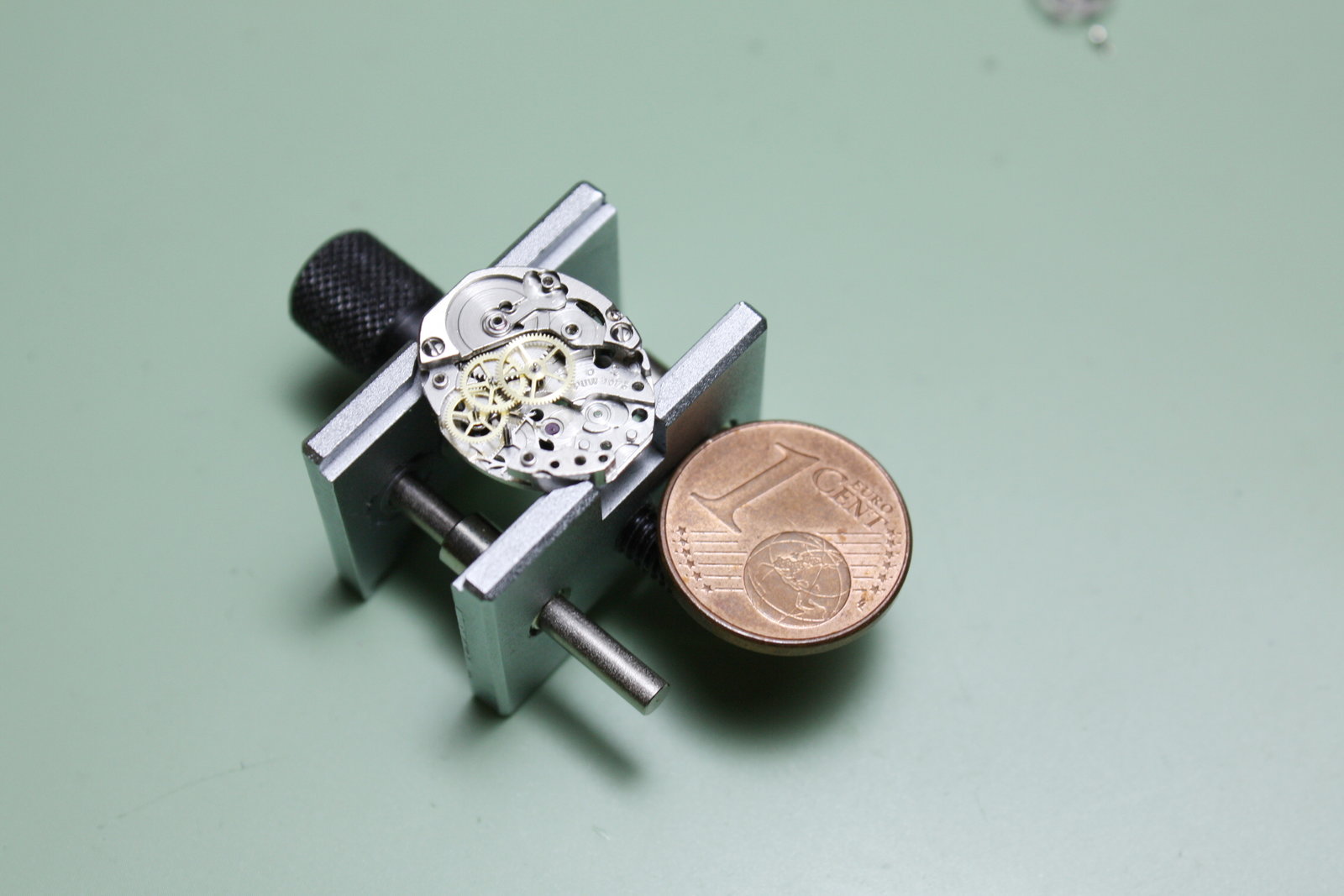 A first test on the timegrapher already shows that things seem to get right...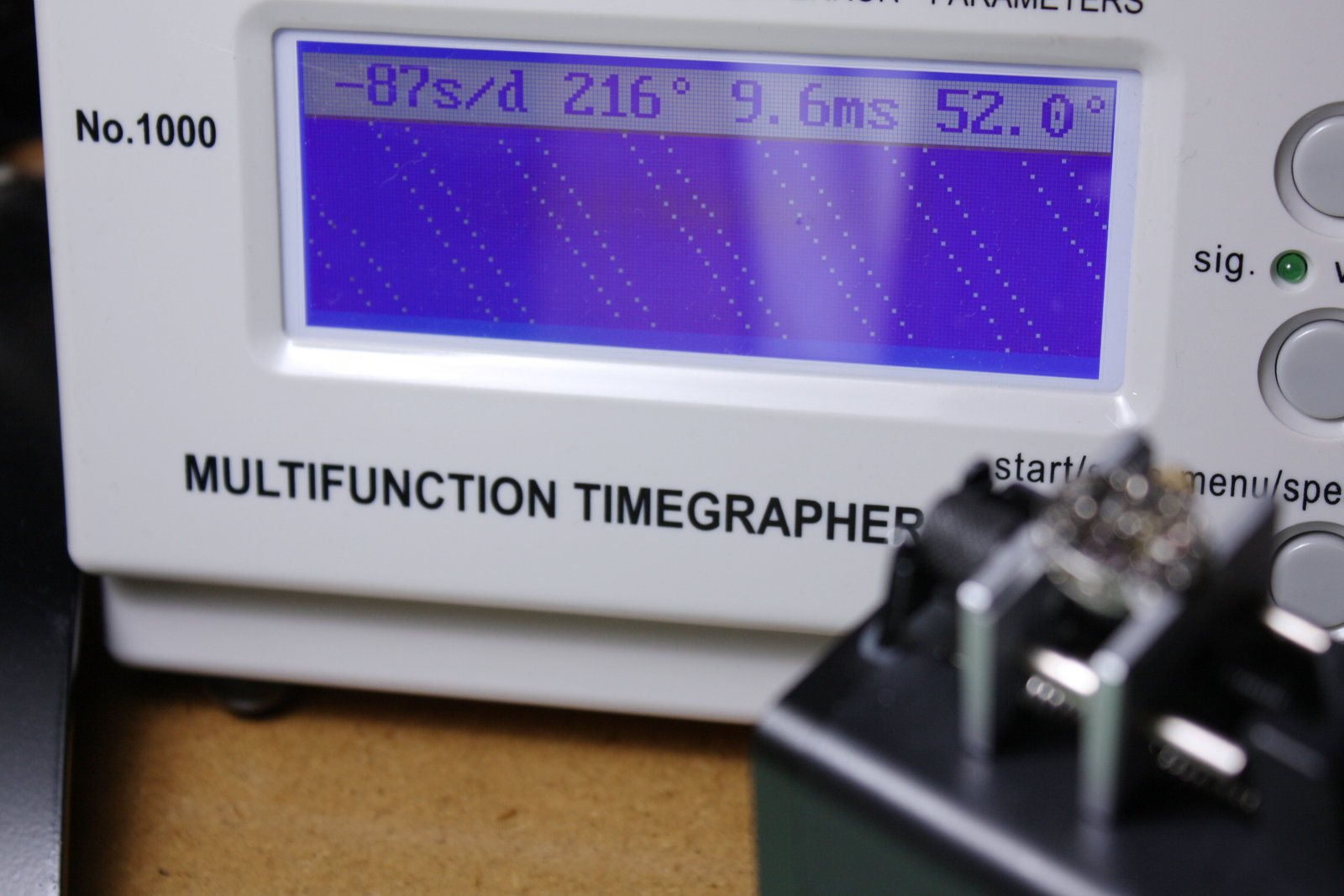 And then the fully-wound and regulated watch just delivers...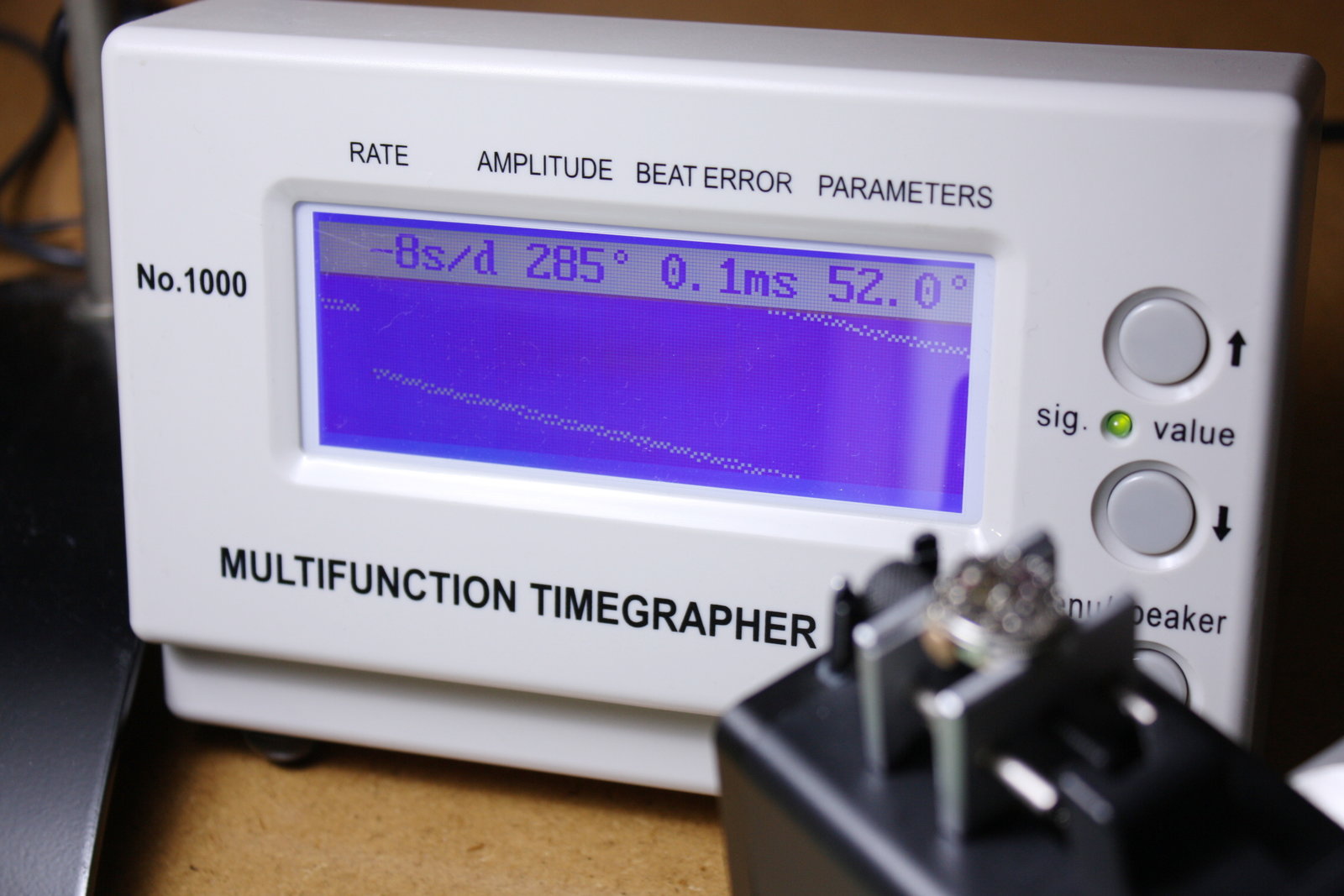 The final shot shows the finished movement and dial back in a cleaned case and with a polished crystal: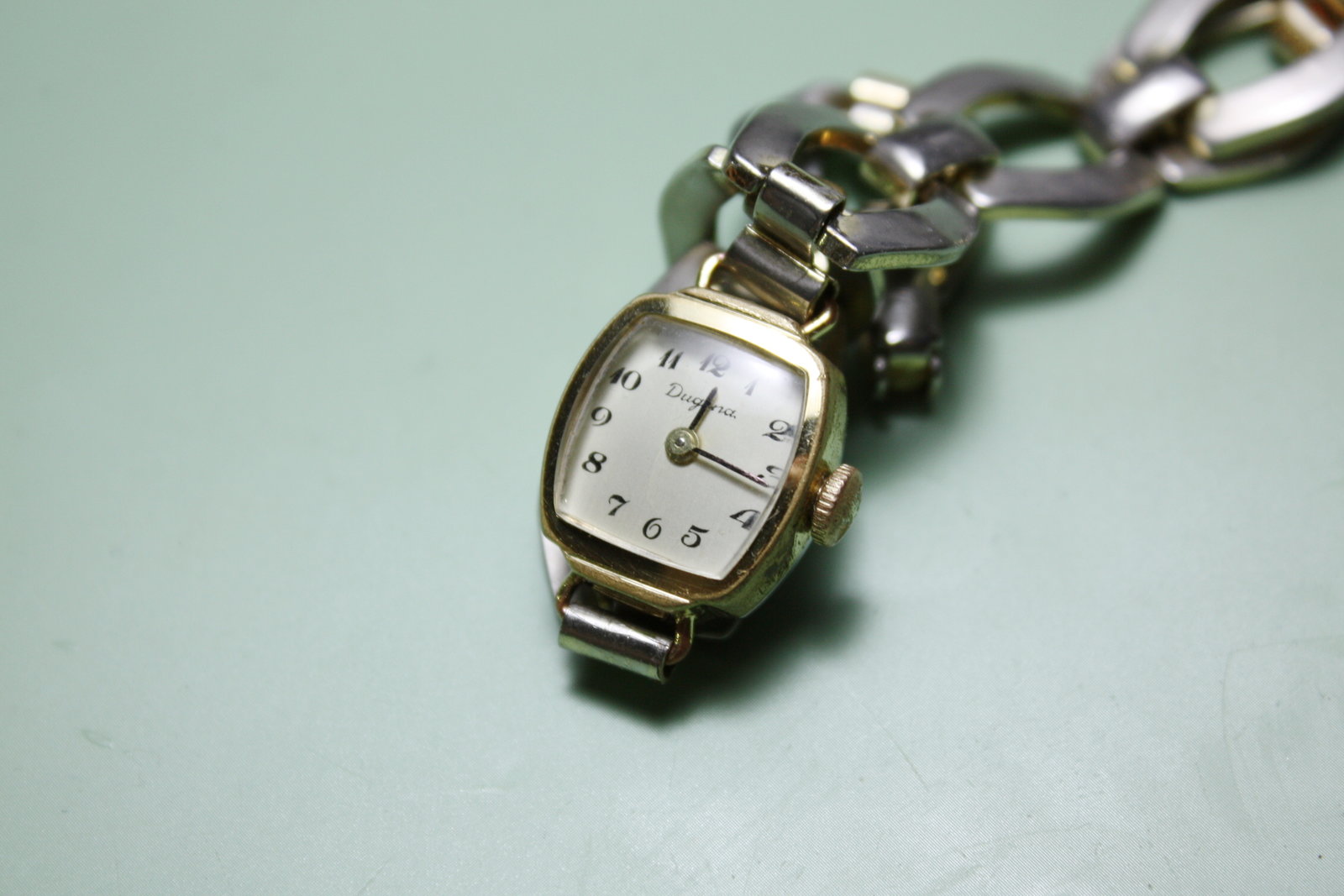 greetings noq2