This is a Diesel BLN443 watch - a watch for real men with real style (what else).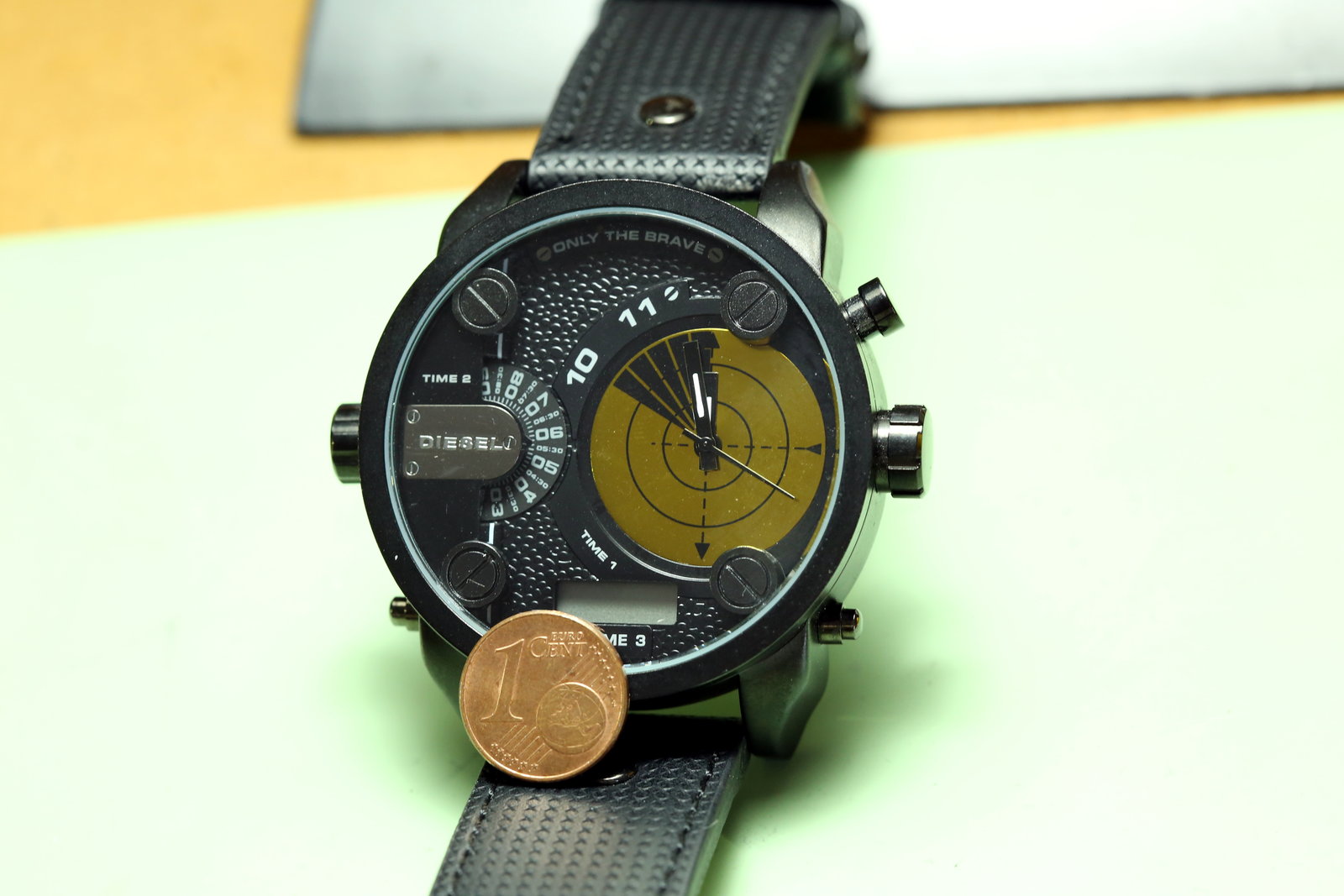 With its stunning 52 mm diameter it separates the men from the boys and as the dial and the caseback suggest it´s for "the brave only" ;-)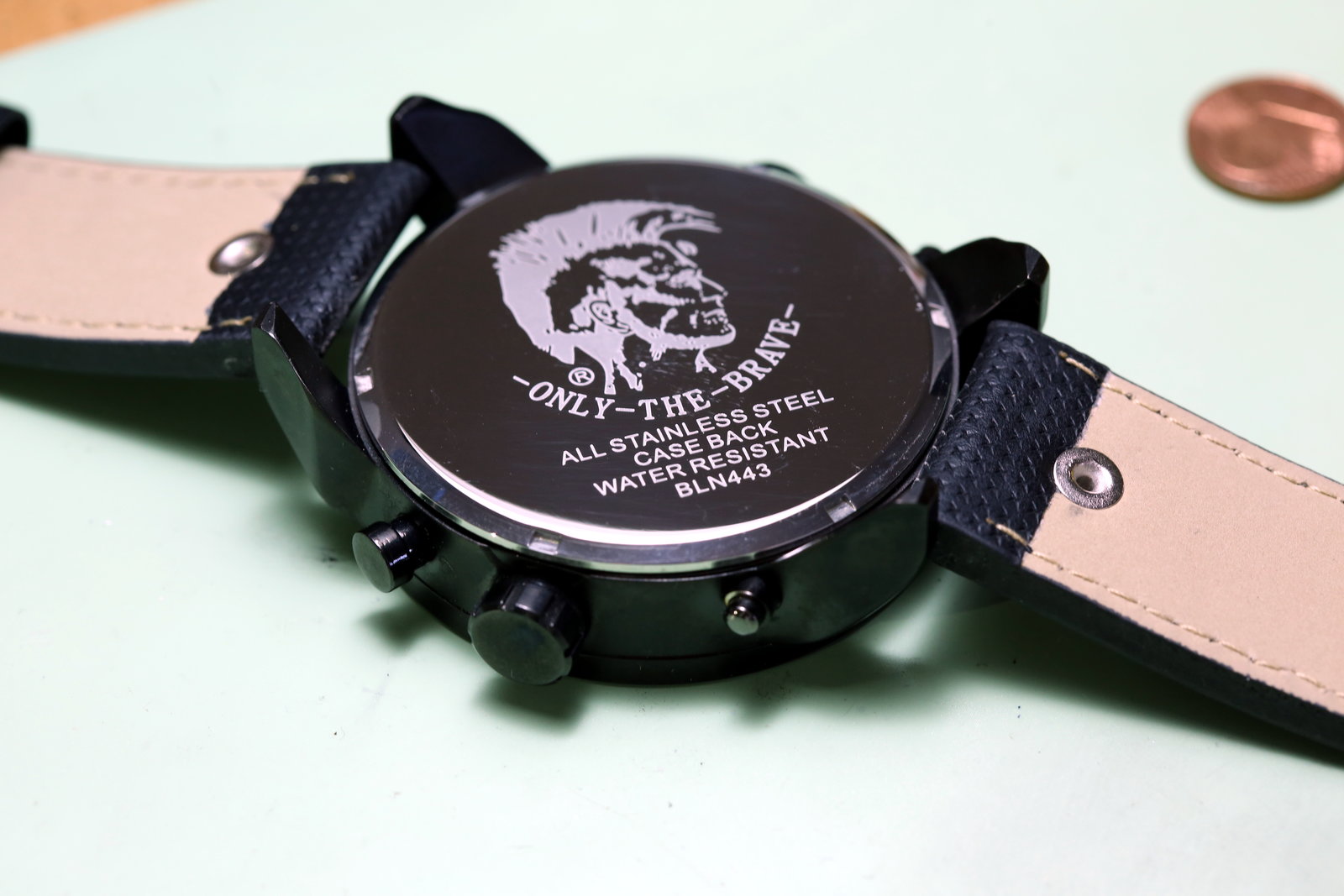 Inside it features a plethora of three (3!) highest-grade quartz movements, of course each one with a battery of its own. This should make it a gadget for the perfect timing.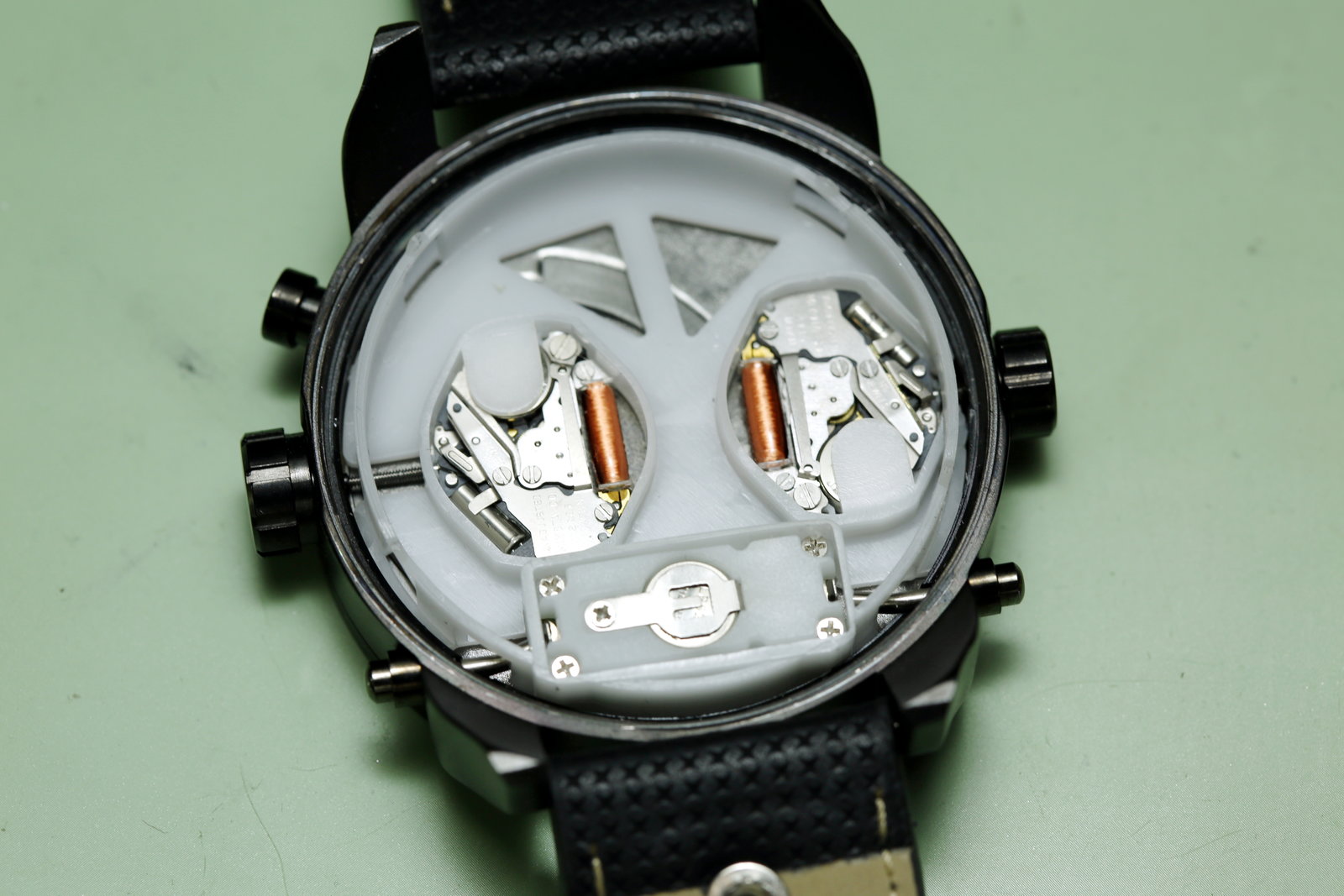 A high-quality spacer holds things in place here. I assume this must be the ideal watch for the gentle SUV driver next door.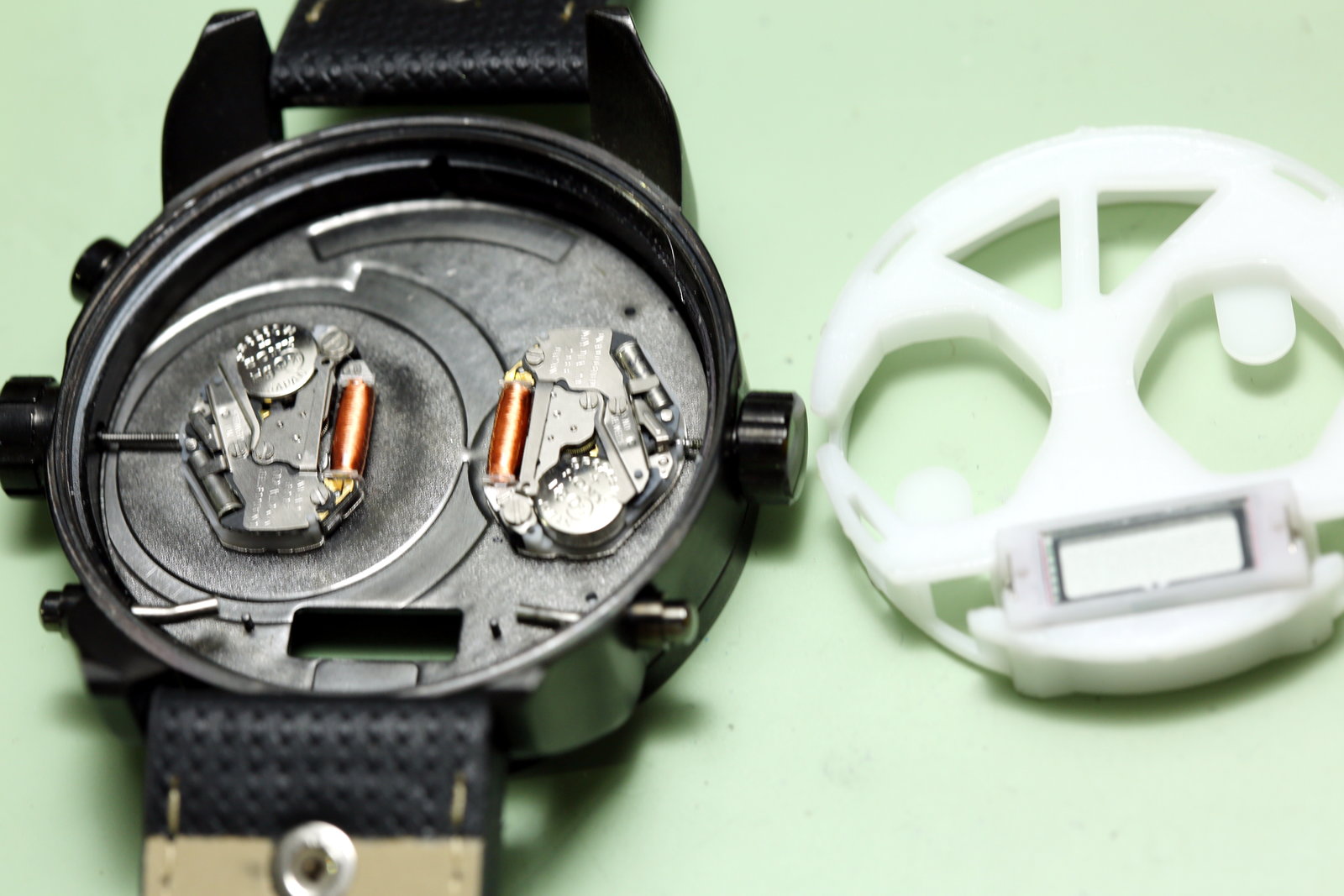 greetings noq2