Just a standard automatic watch - nothing special but really a solid watch - both performance-wise and price-wise. This is how I got it: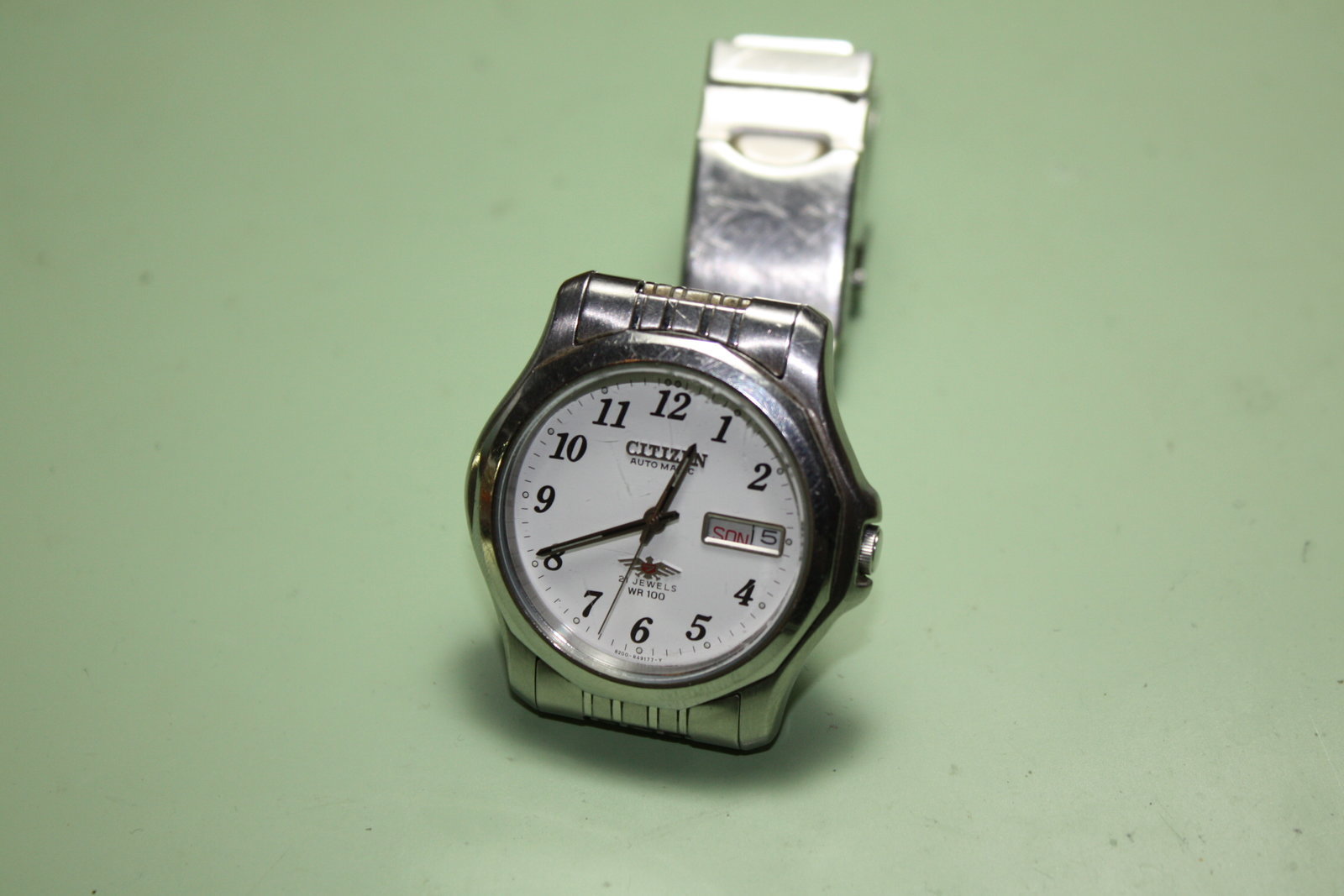 The crystal and case have lots of scratches.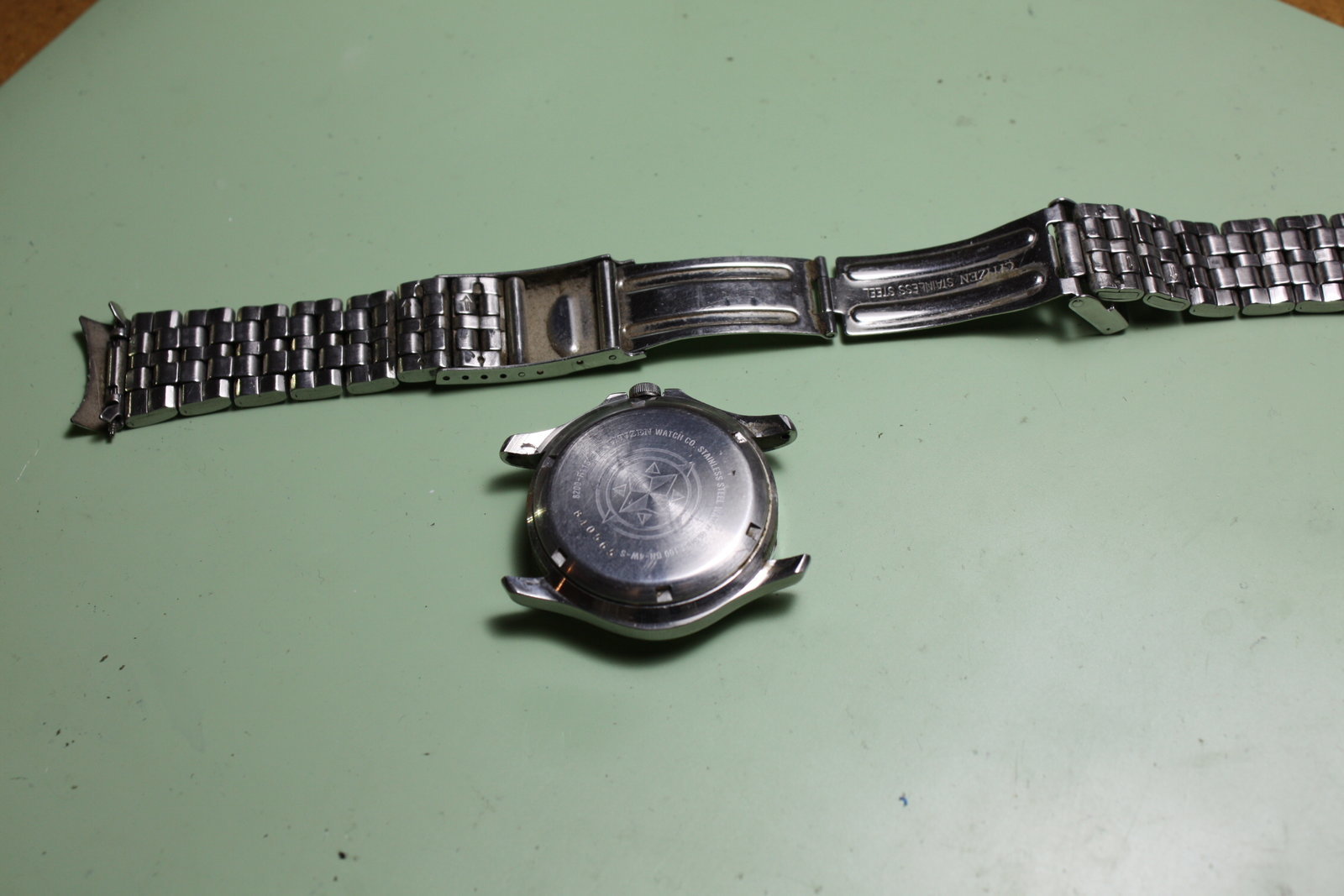 The bracelet and the case show that the watch has been worn for quite some time...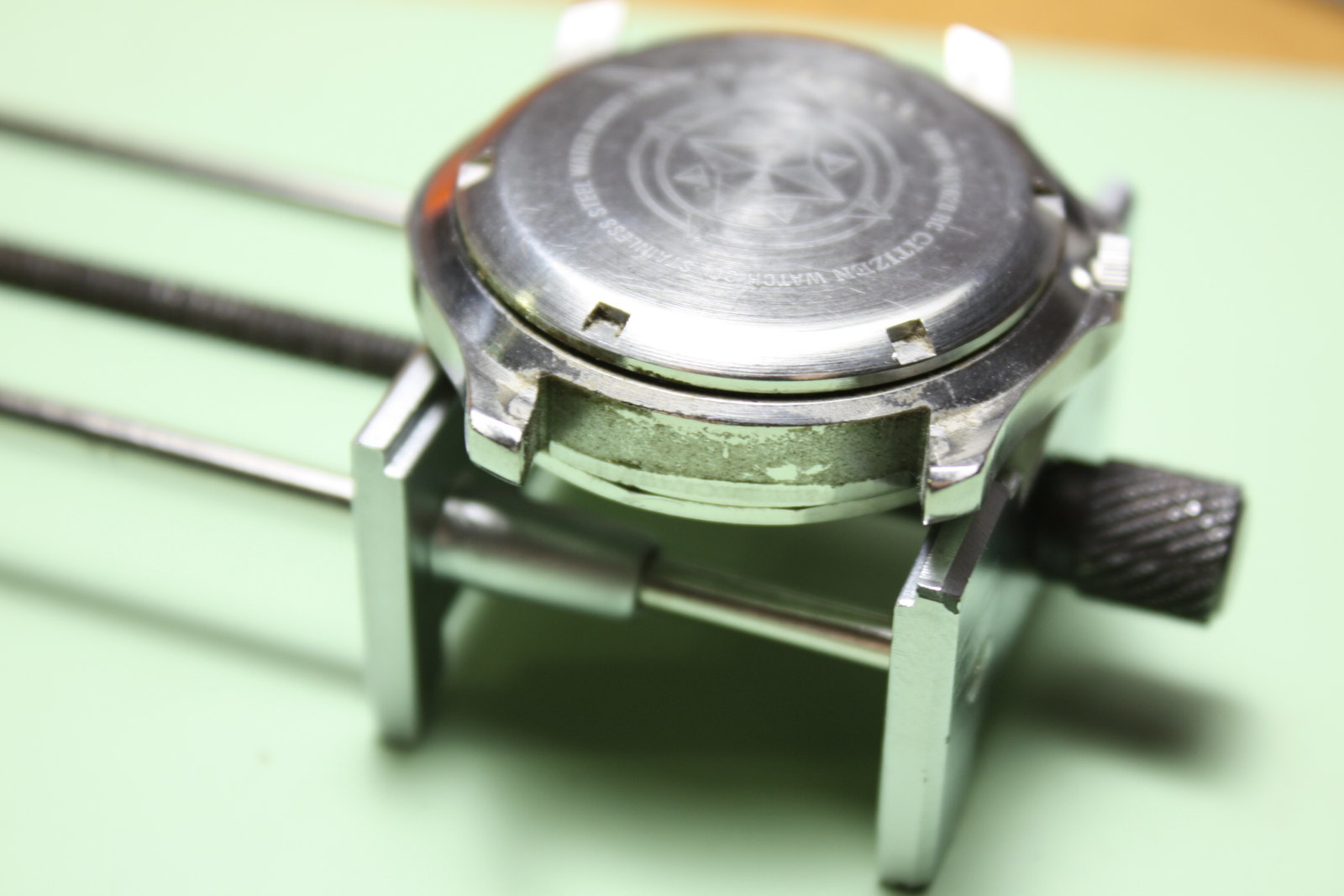 ...quite some time, just as I wrote...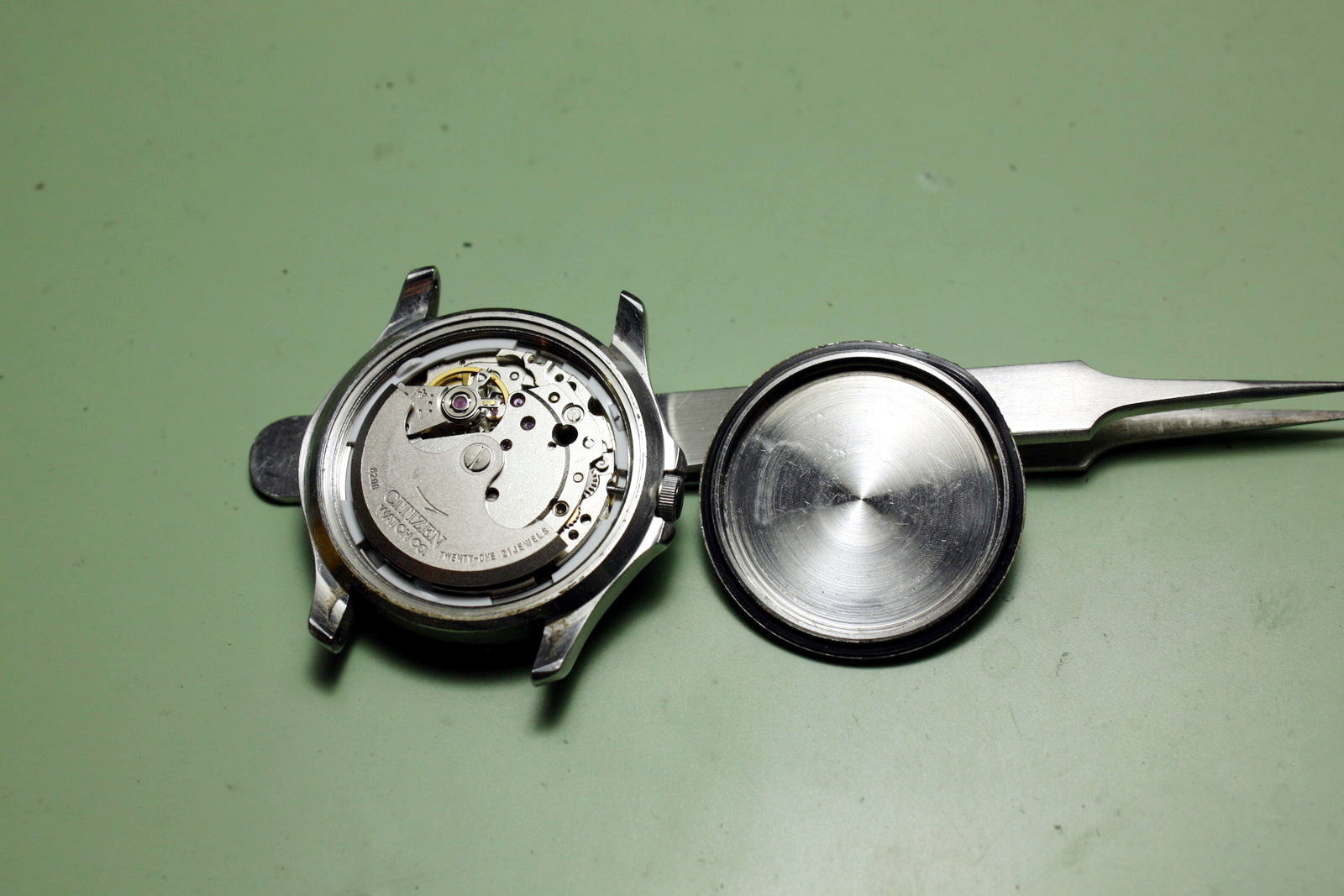 The Miyota 8200 movement which looks a lot better here...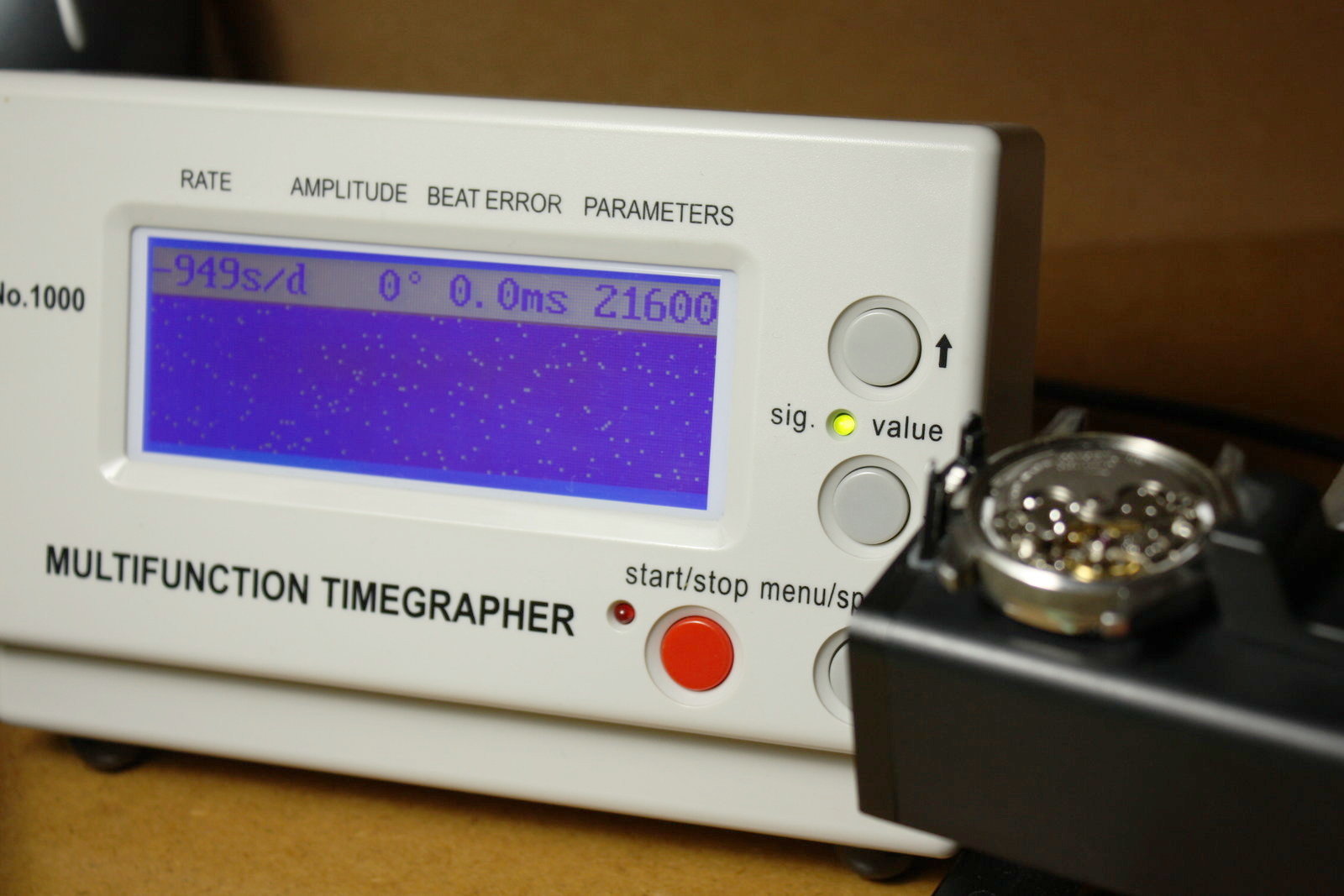 ...than it performs on the timegrapher. It actually is a non-performer...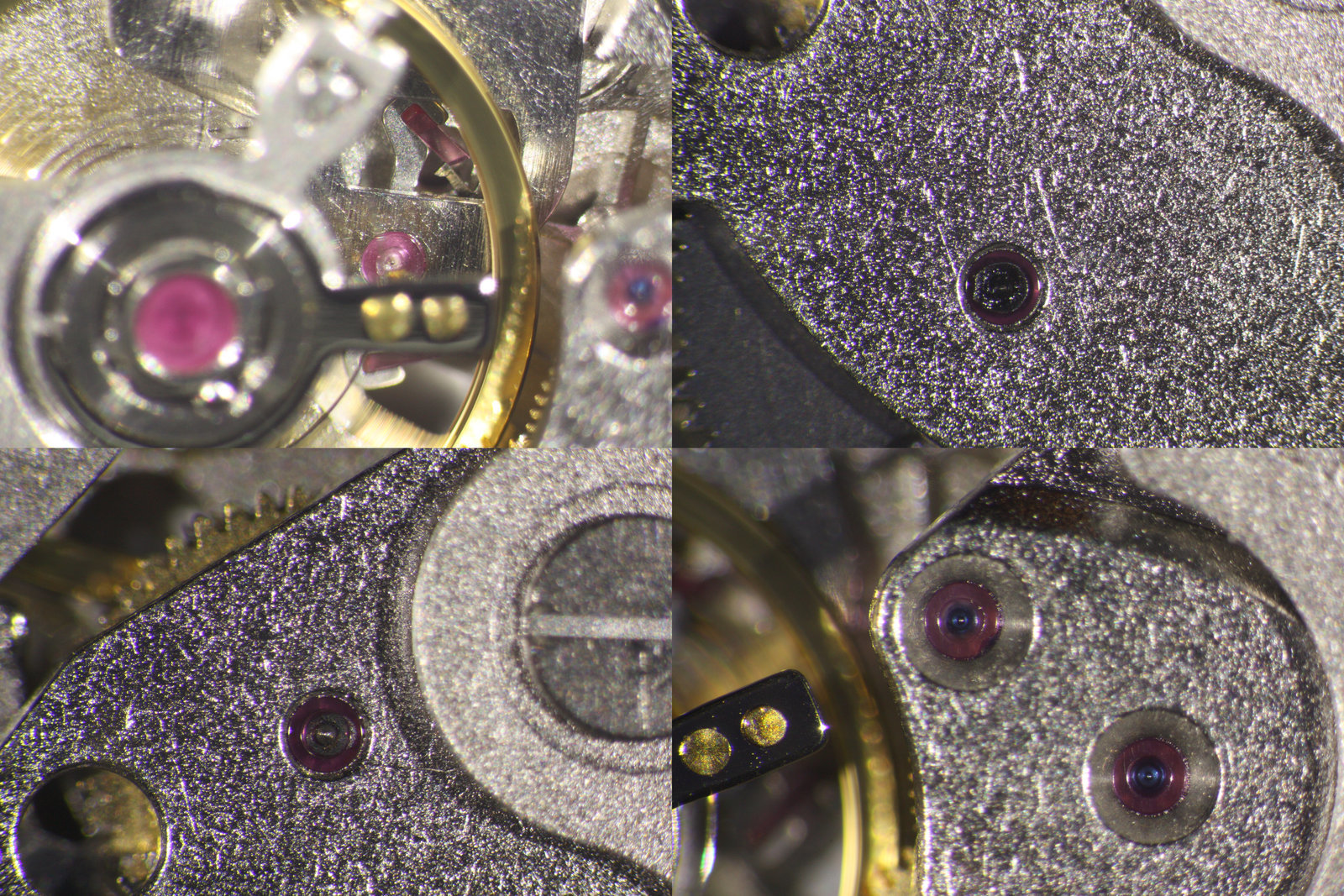 ...as the denaturated, greasy oil in its bearings prevents the wheels from turning correctly. A complete overhaul is suggested.
Teardown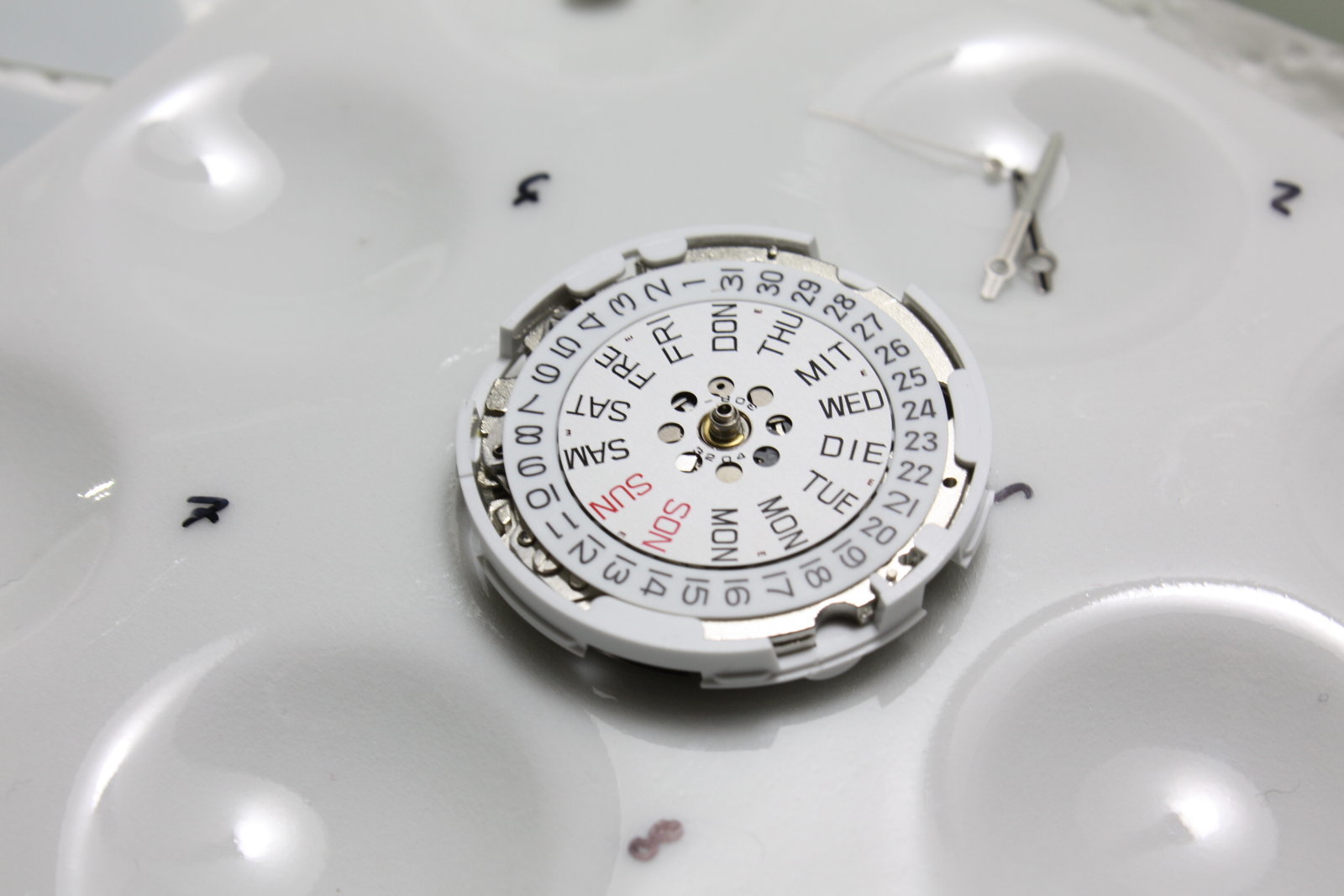 "Case-off" and "Un-dialed".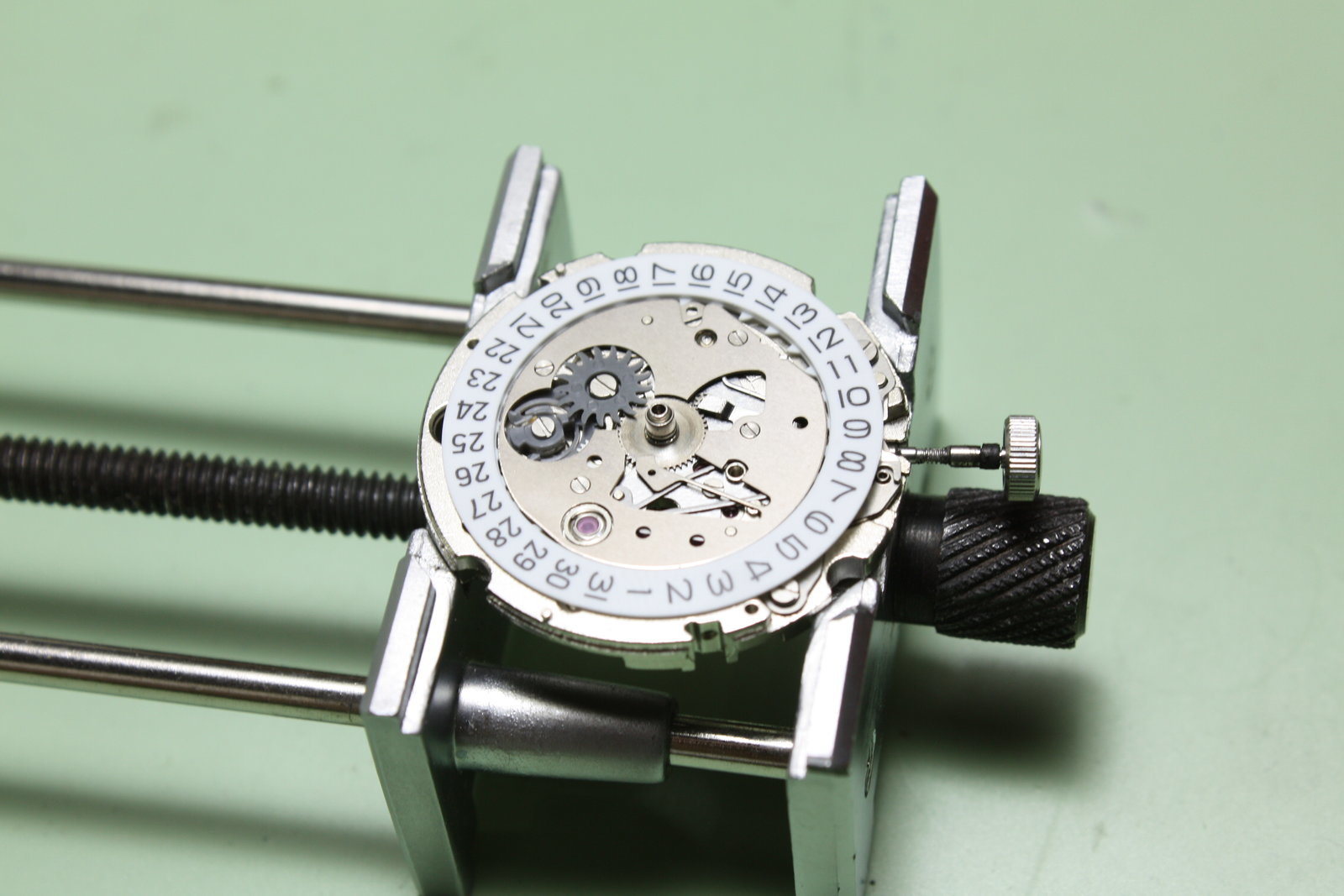 "Un-day-disced".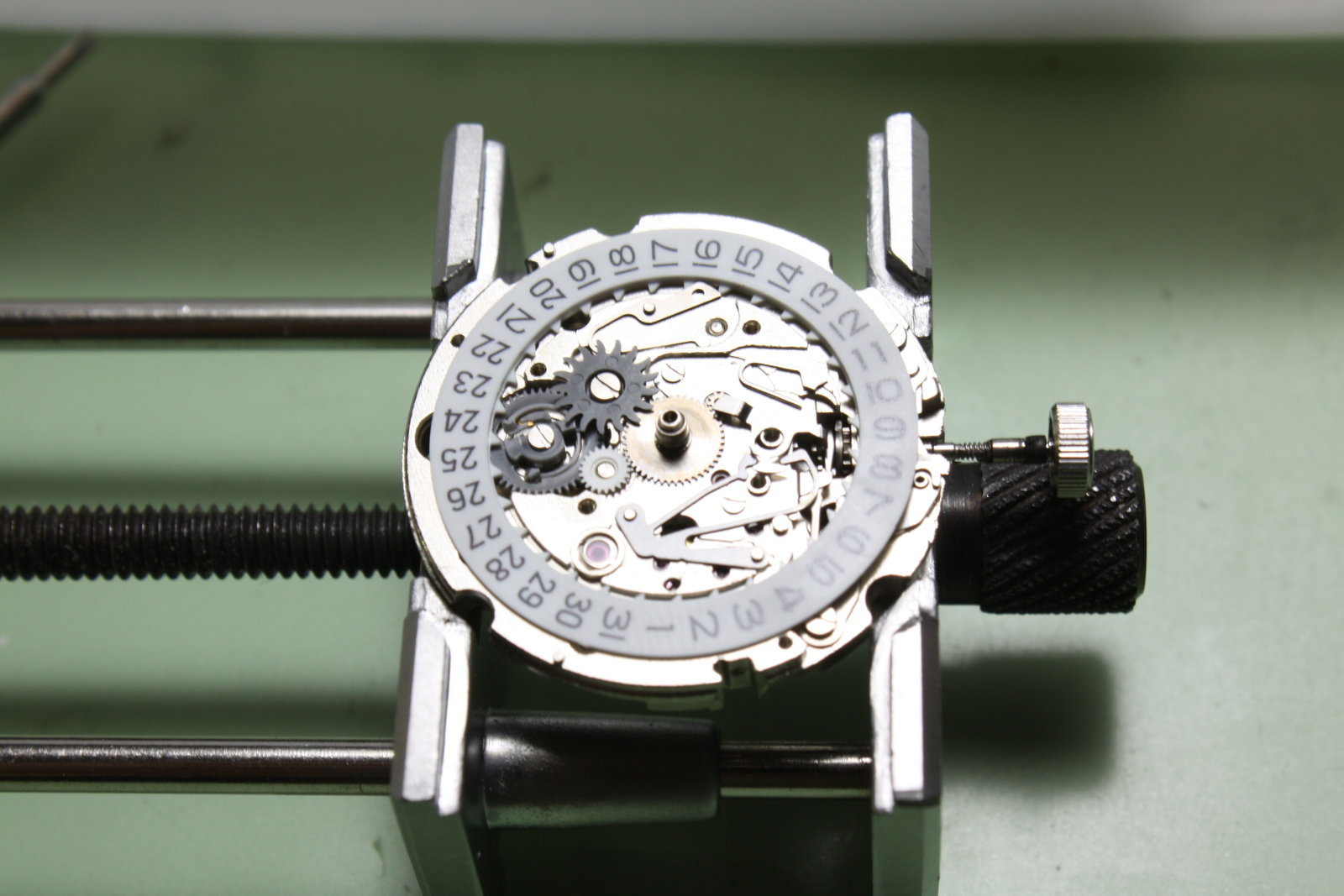 The mechanism here is quite sophisticated and allows for quicksetting time, day and date.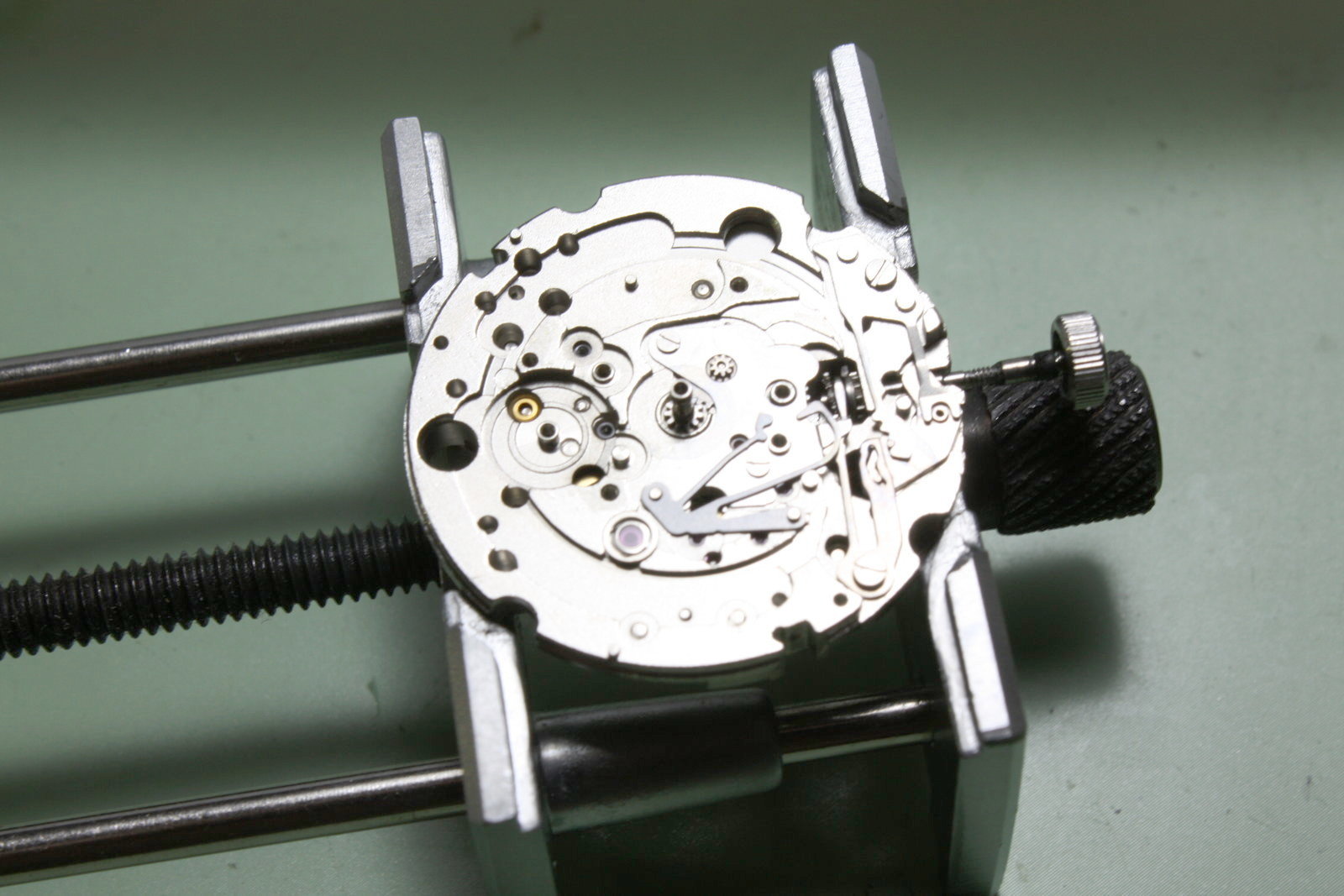 Keyless works remaining.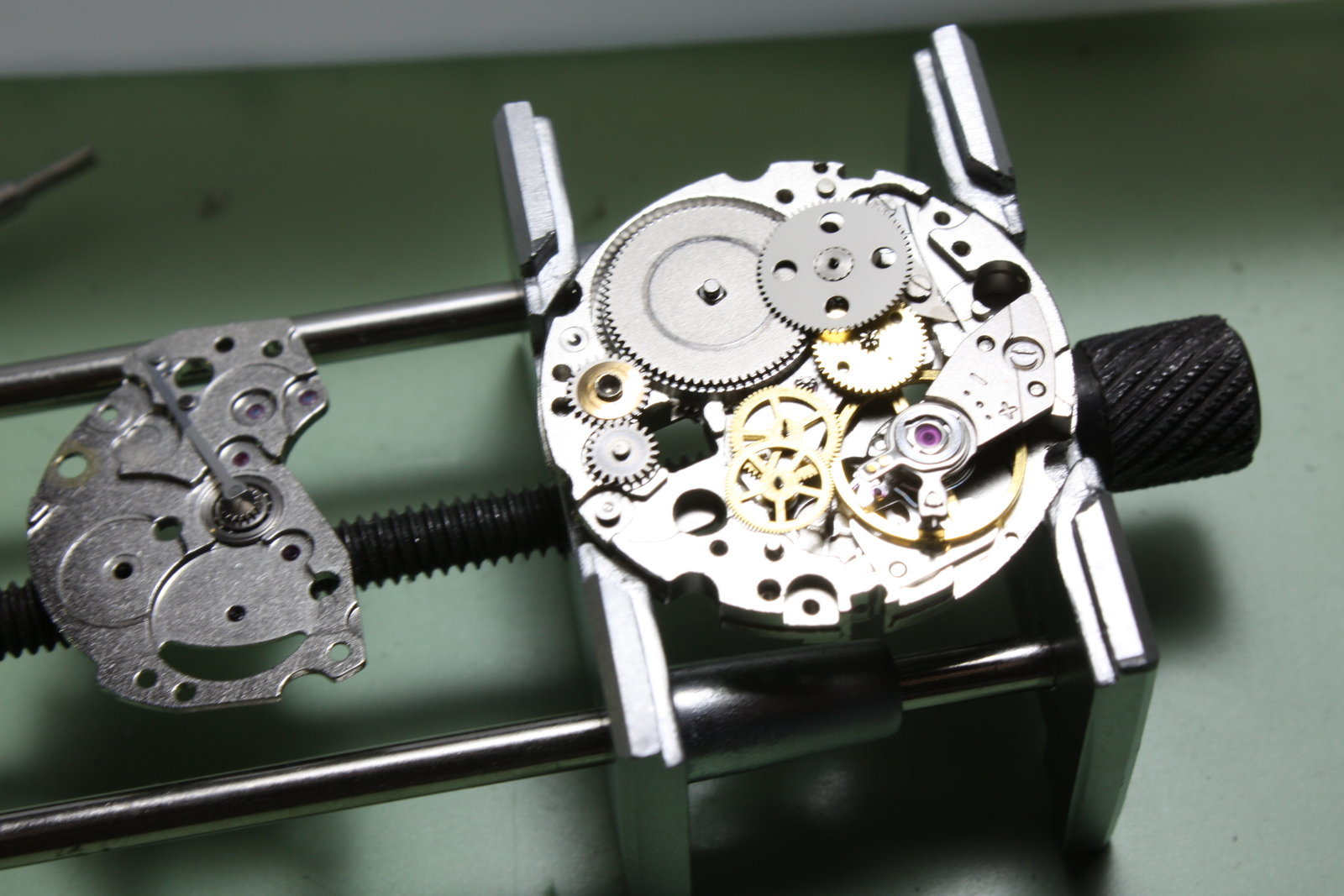 The wheel train bridge removed. In its center you can see the ball bearing which allows for a more friction-free rotation of the automatic rotor. Just one bridge for most of the gears including the mainspring barrel, the automatic train and the wheel train - fast to disassemble but somewhat awkward to put it back together afterwards...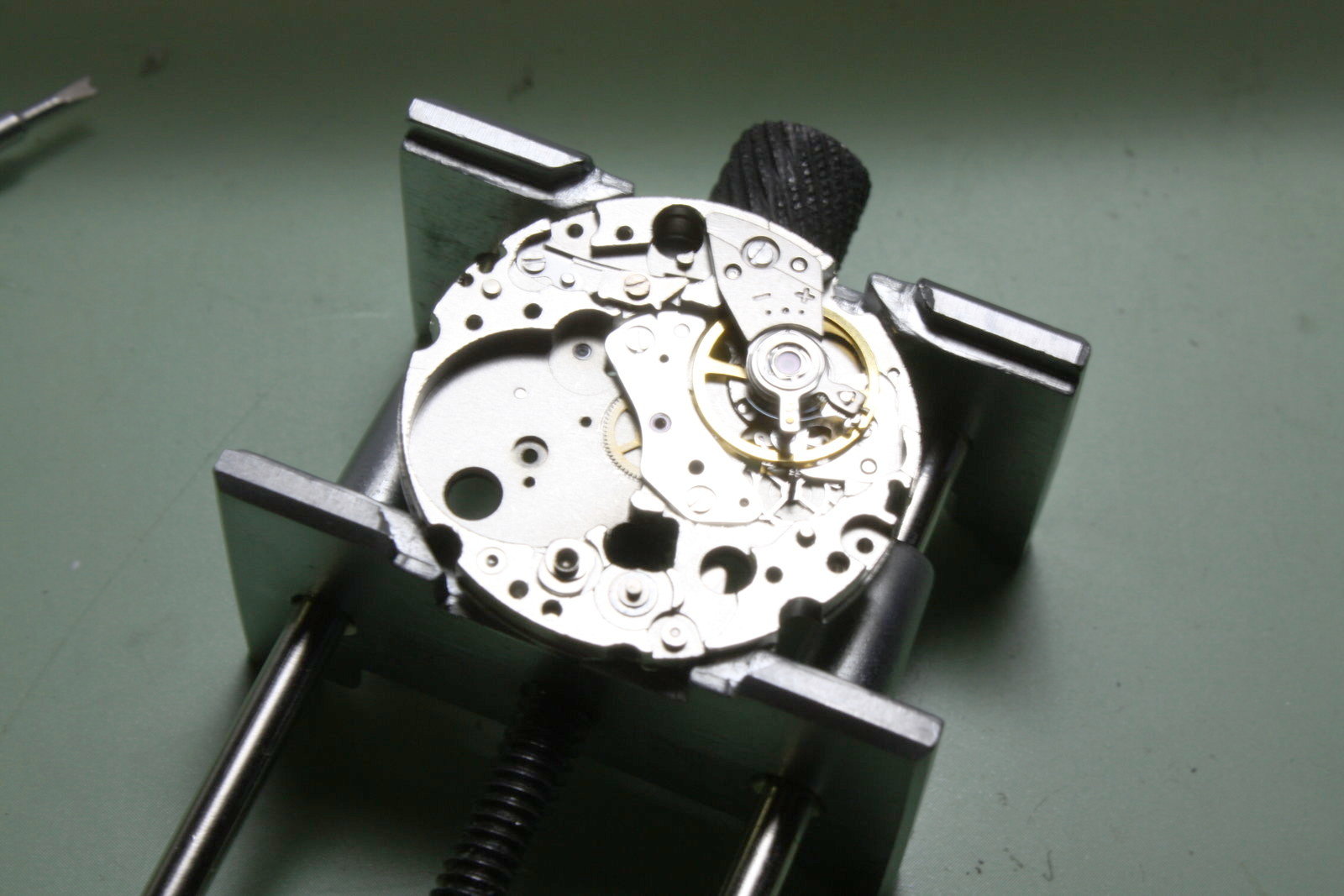 Almost done...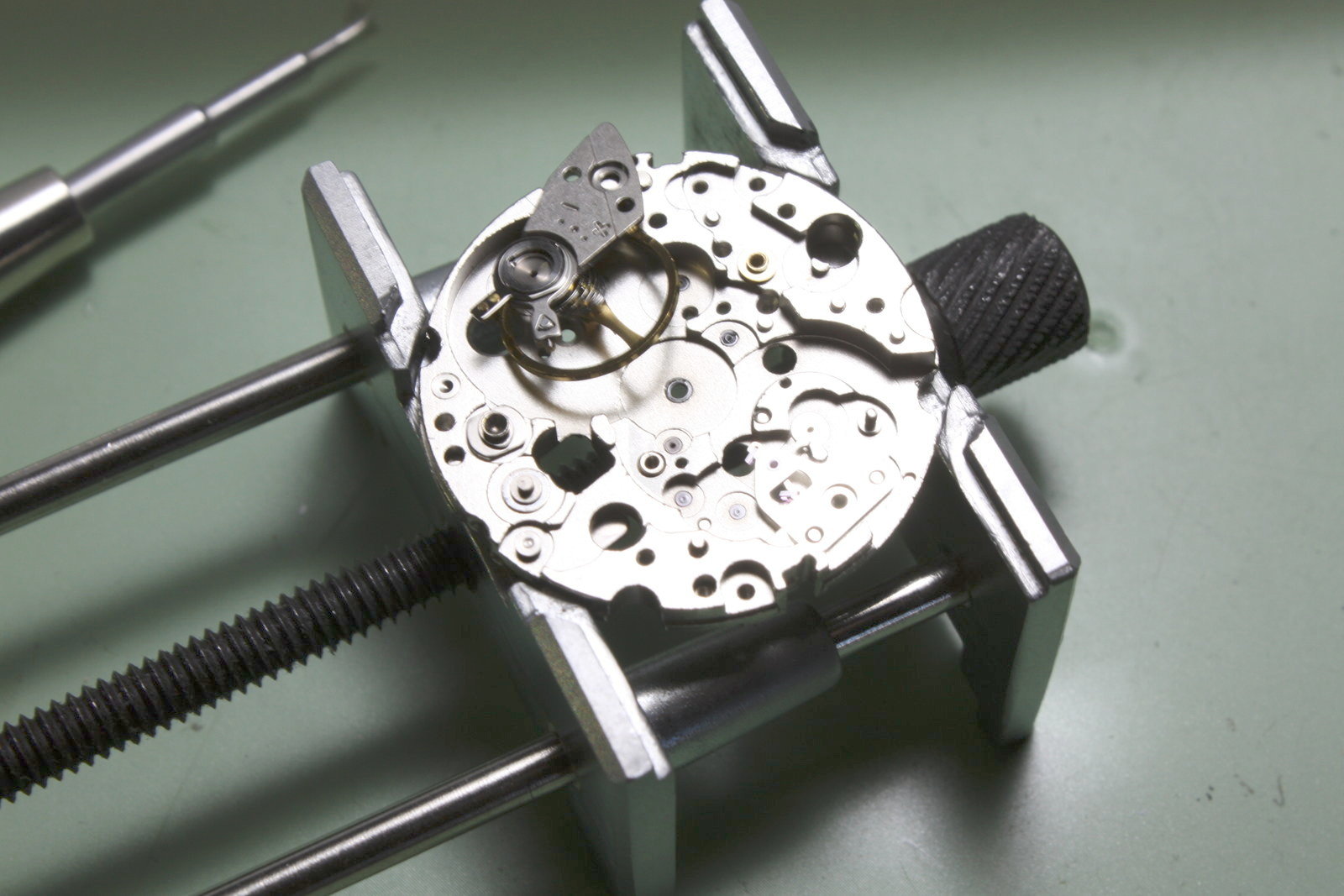 The balance - shock protection already removed.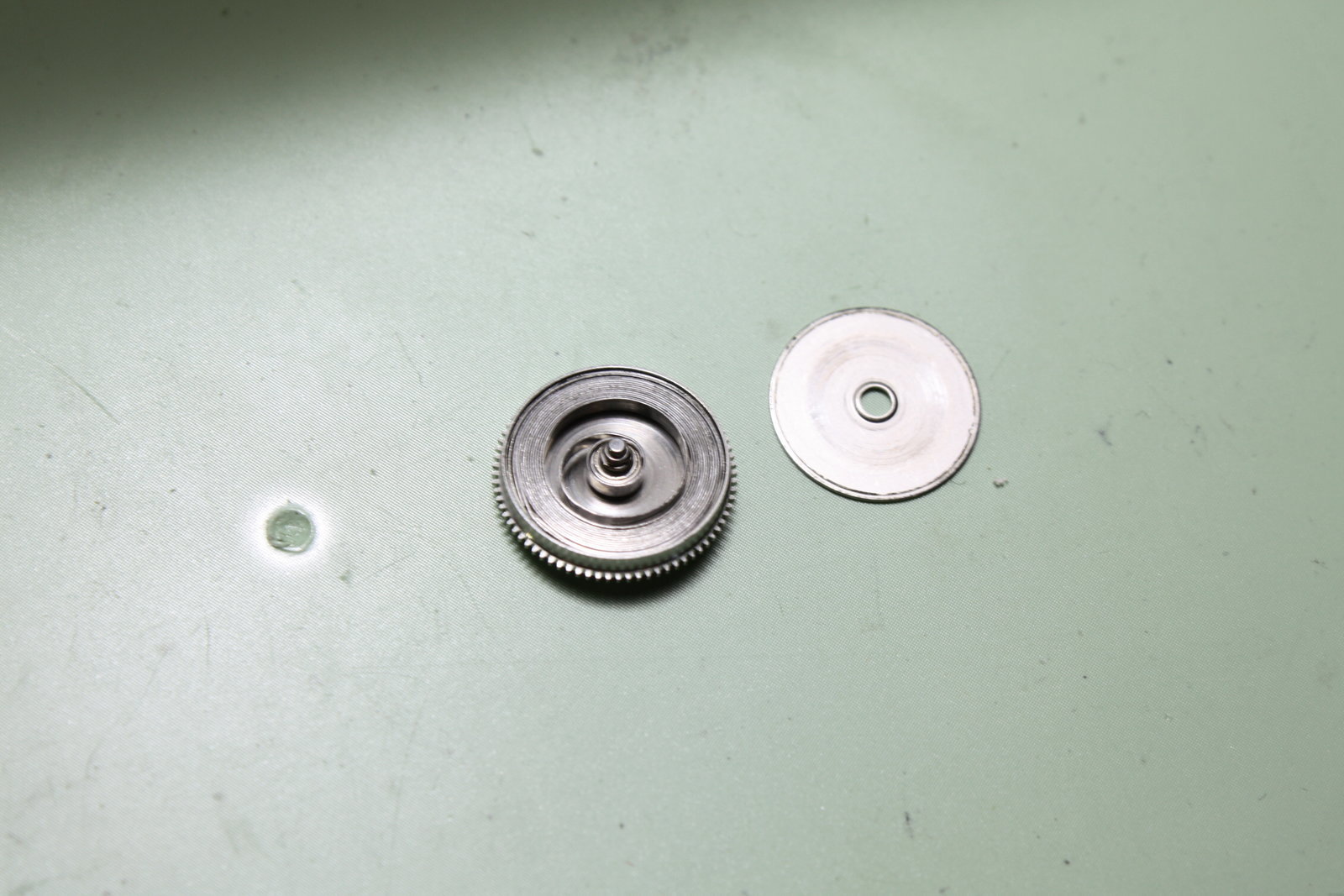 The mainspring waiting to leave its barrel.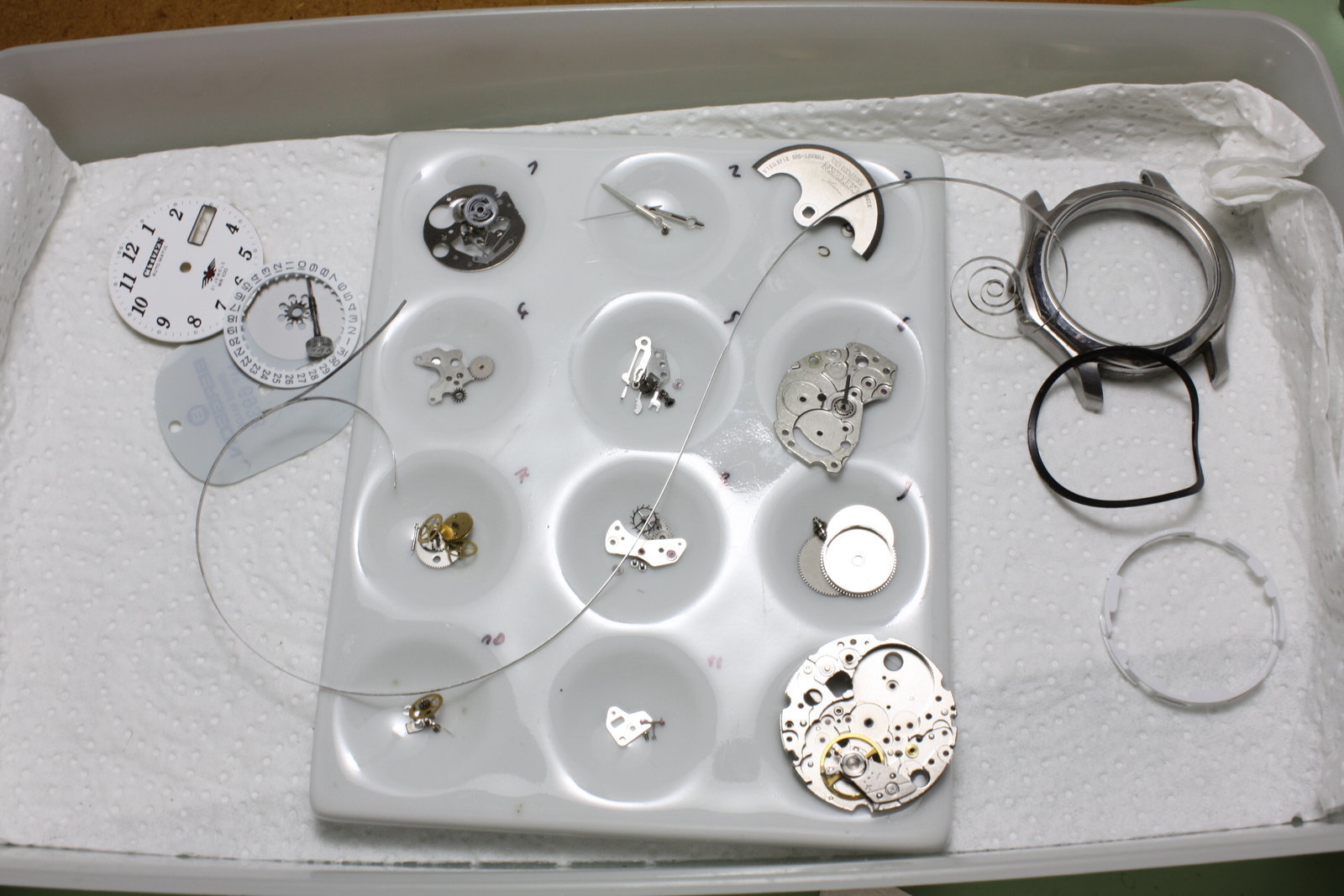 The movements parts before cleaning.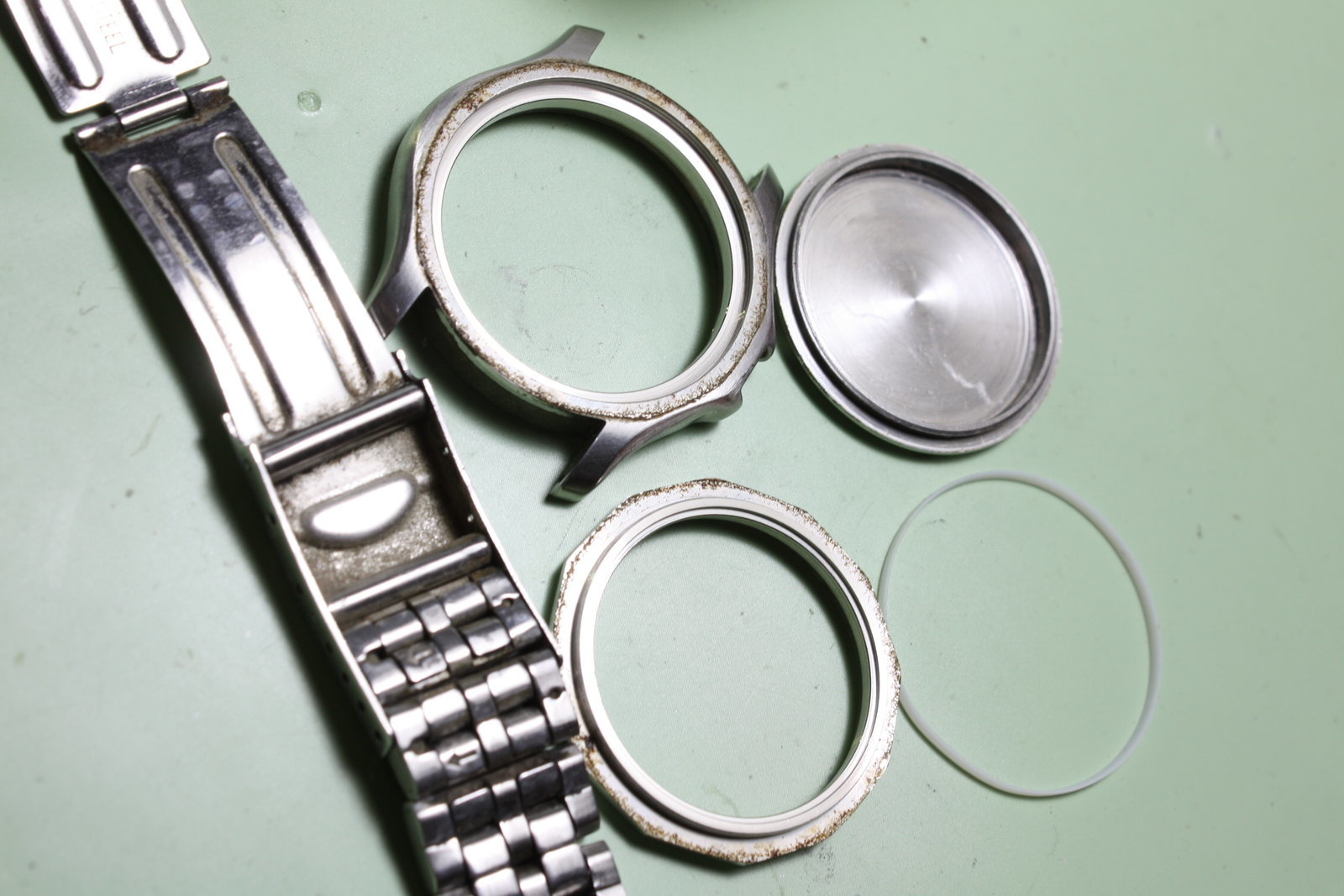 And the case parts before being fired with some ultrasonic waves...
Reassembly and finishing of the watch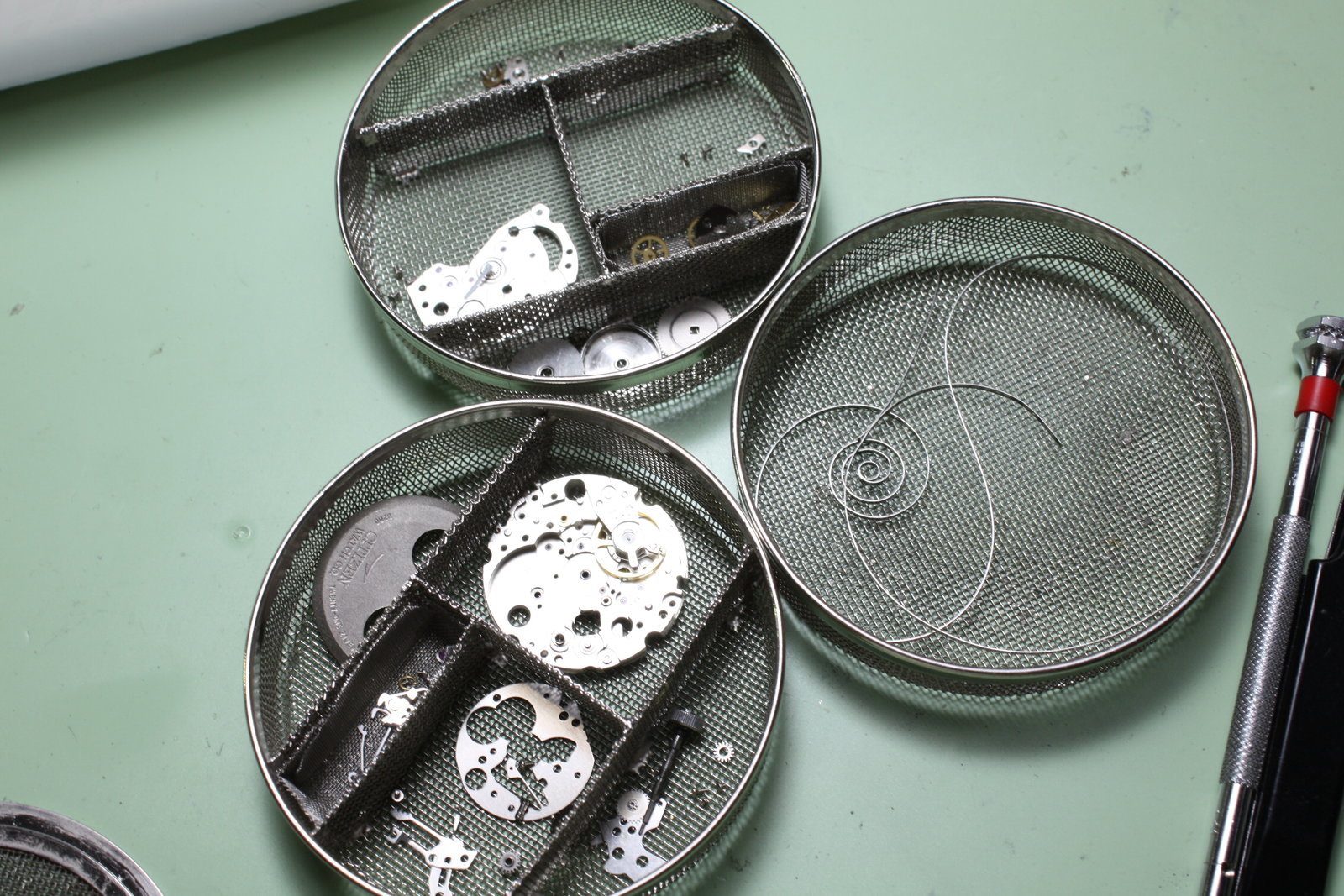 Going to the cleaning machine.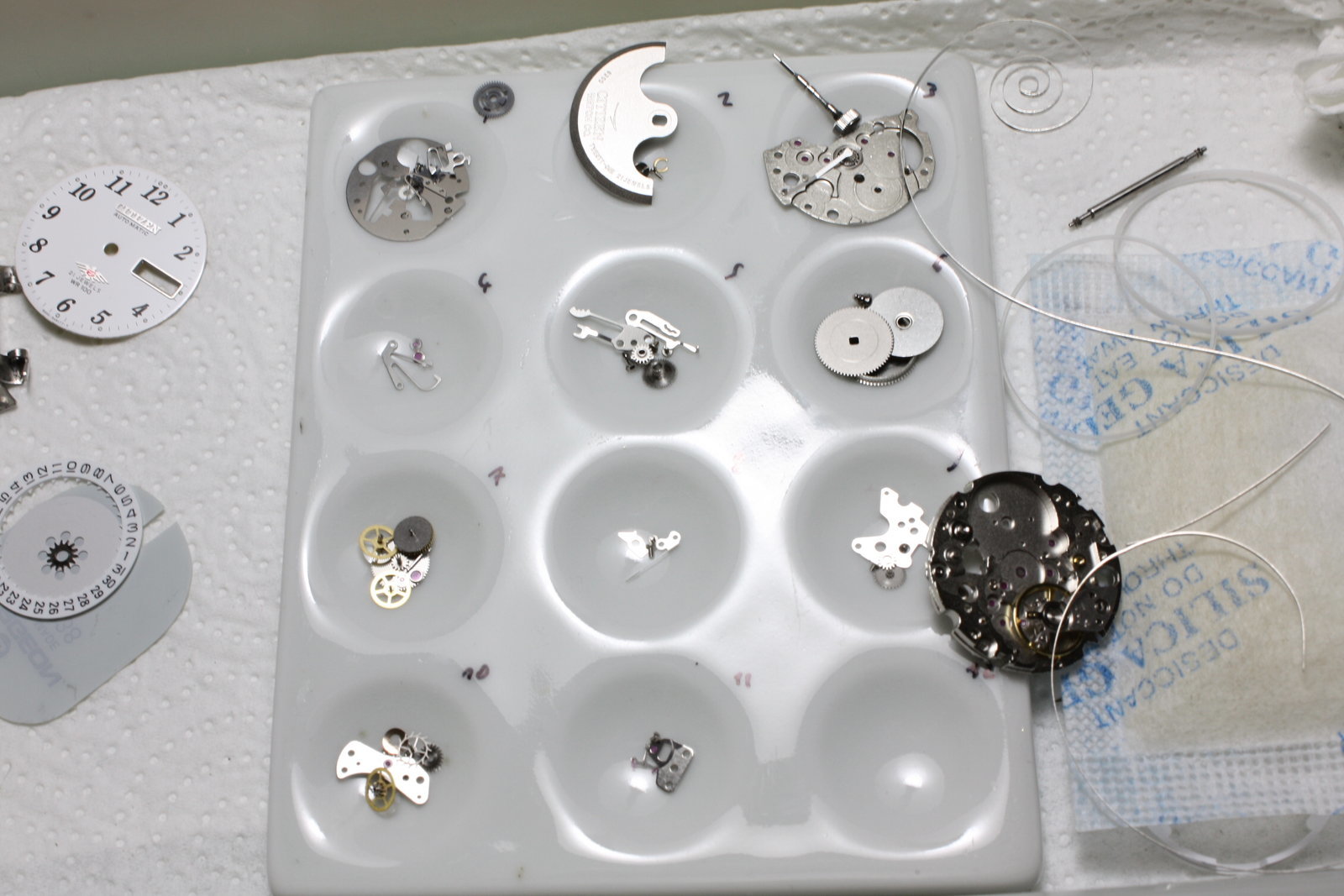 And coming out of the cleaning machine.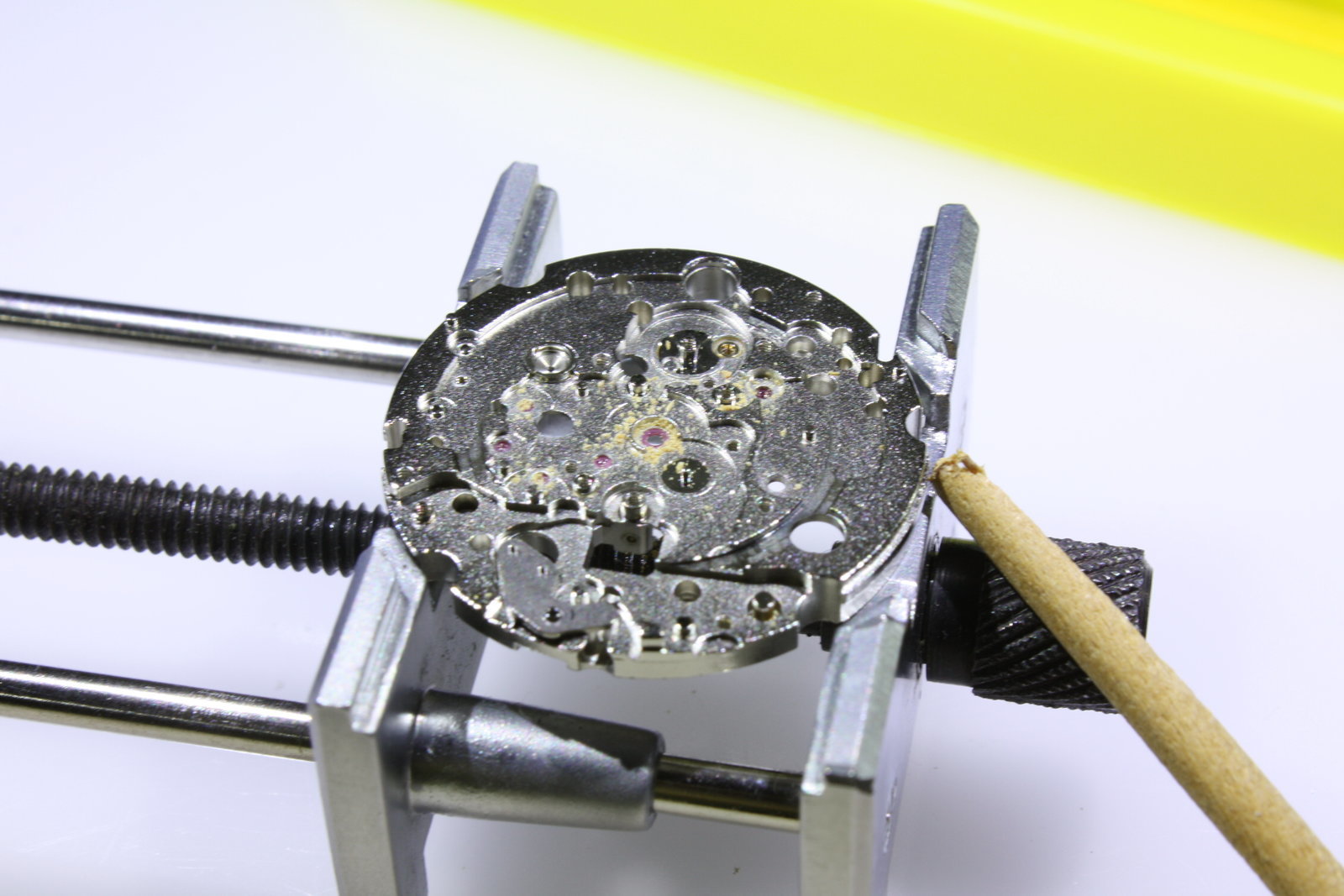 I needed a piece of pegwood to get the sticky oil depositions out of the bearings...then I could start to reassemble the watch movement.
[...] - Uhhhmm - imagine many minutes of putting the movement together again (and also replacing a worn center wheel and cannon pinion)...I didn´t take photographs here as they are just the above teardown procedure vice-versa.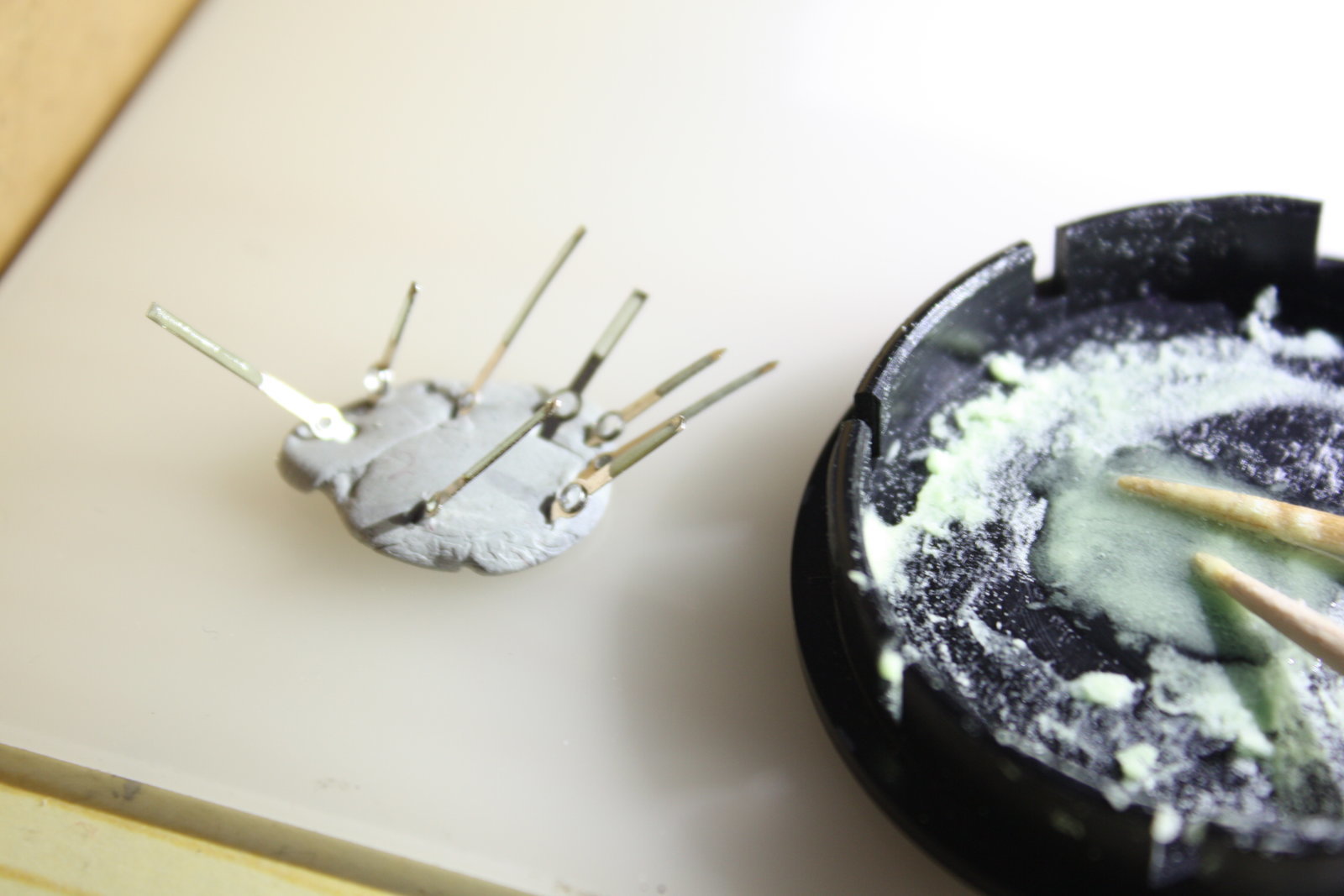 I wanted to give some more light to the hands and as I have several watches in the pipeline I did this in a batch-job.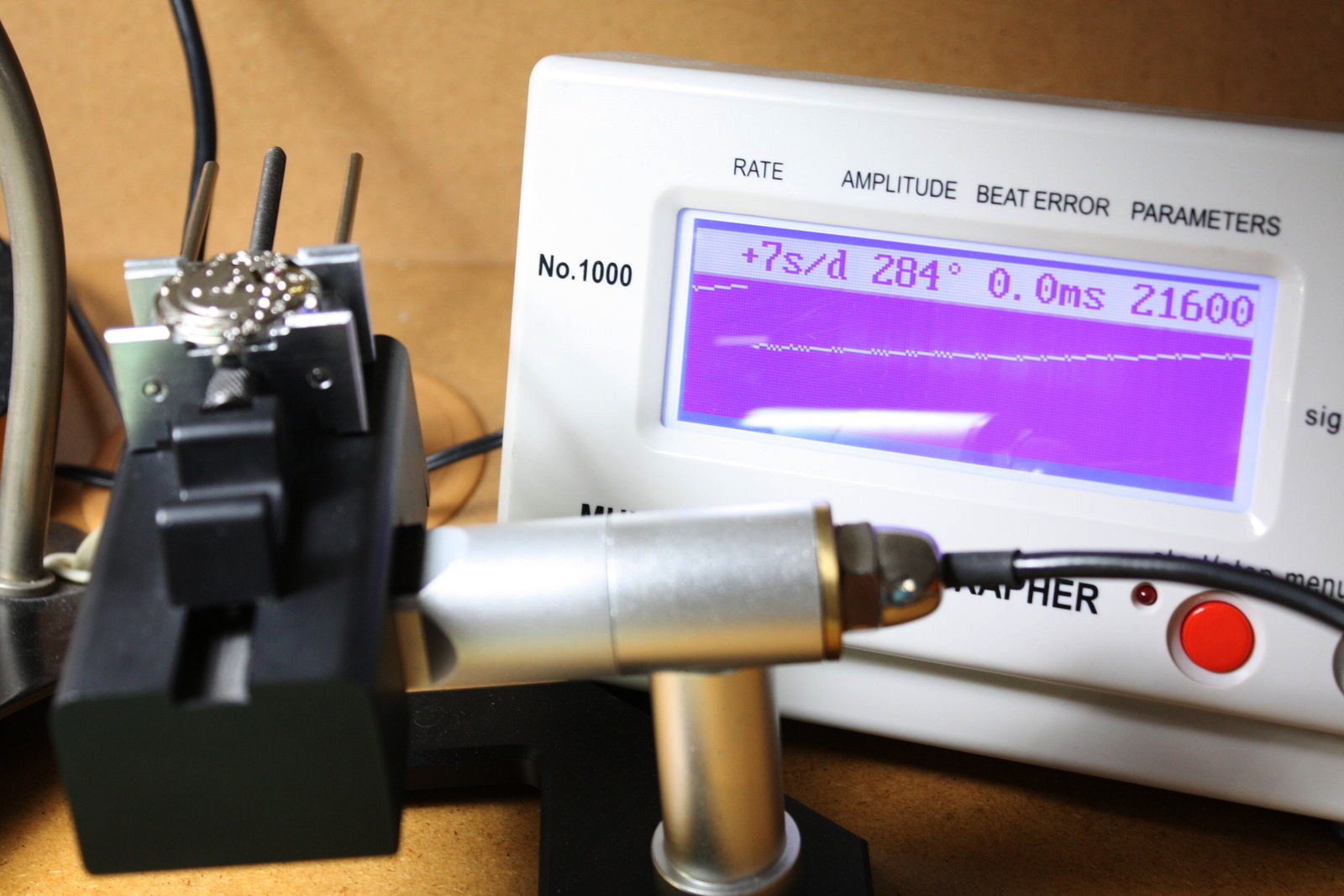 The result of the overhaul - a very nice amplitude and beat error on the timegrapher.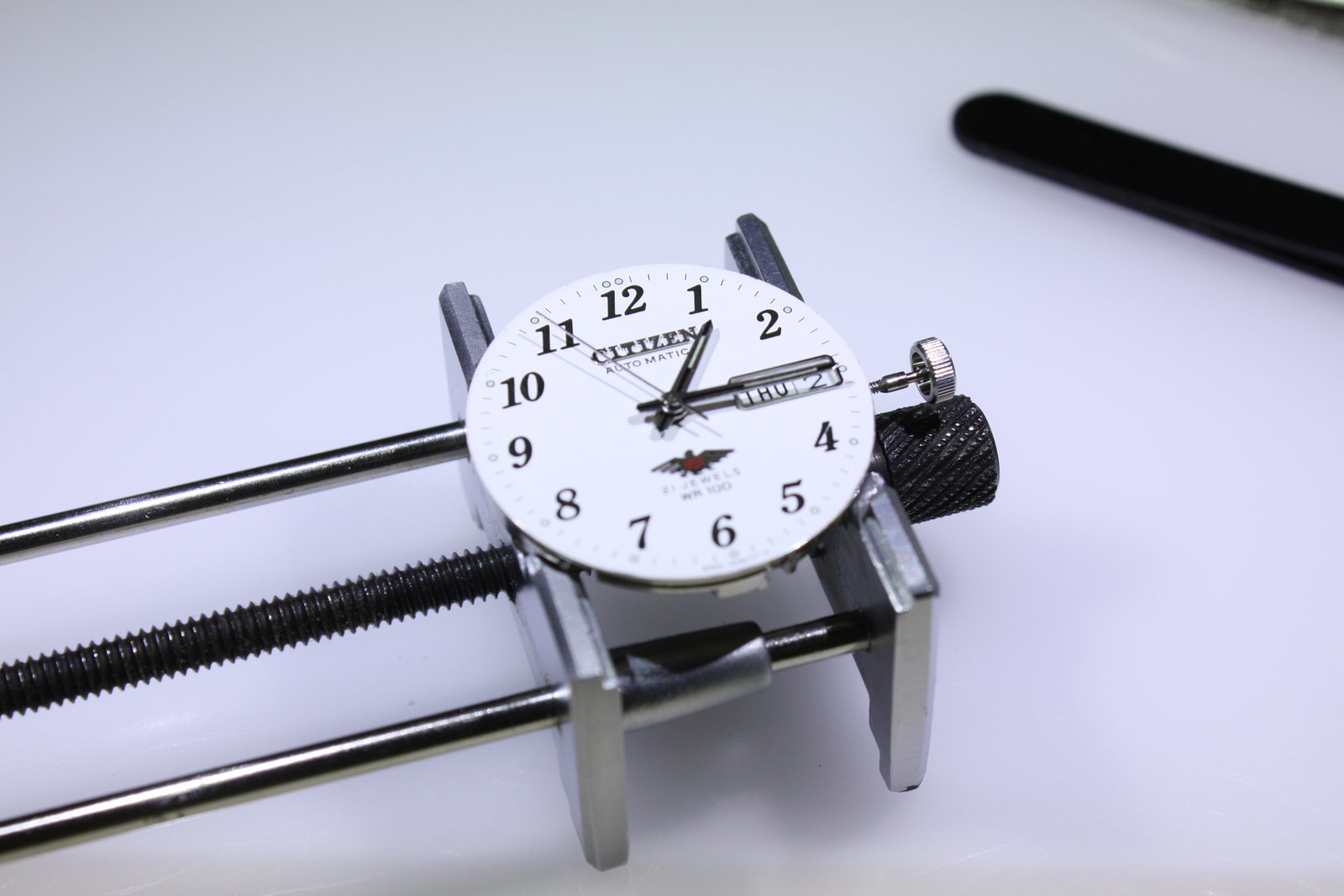 Re-casing is just a matter of minutes...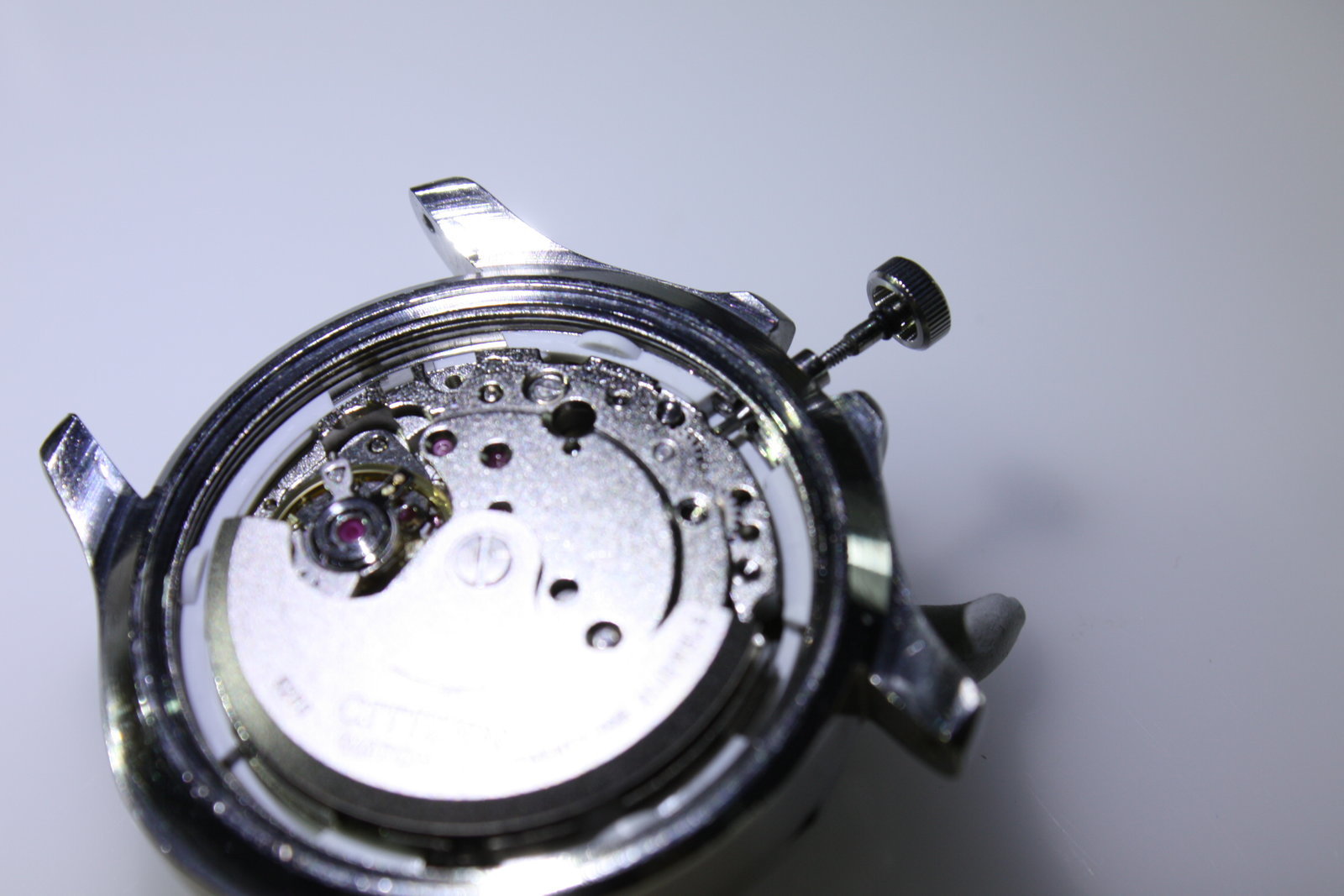 A new gasket for the crown...and...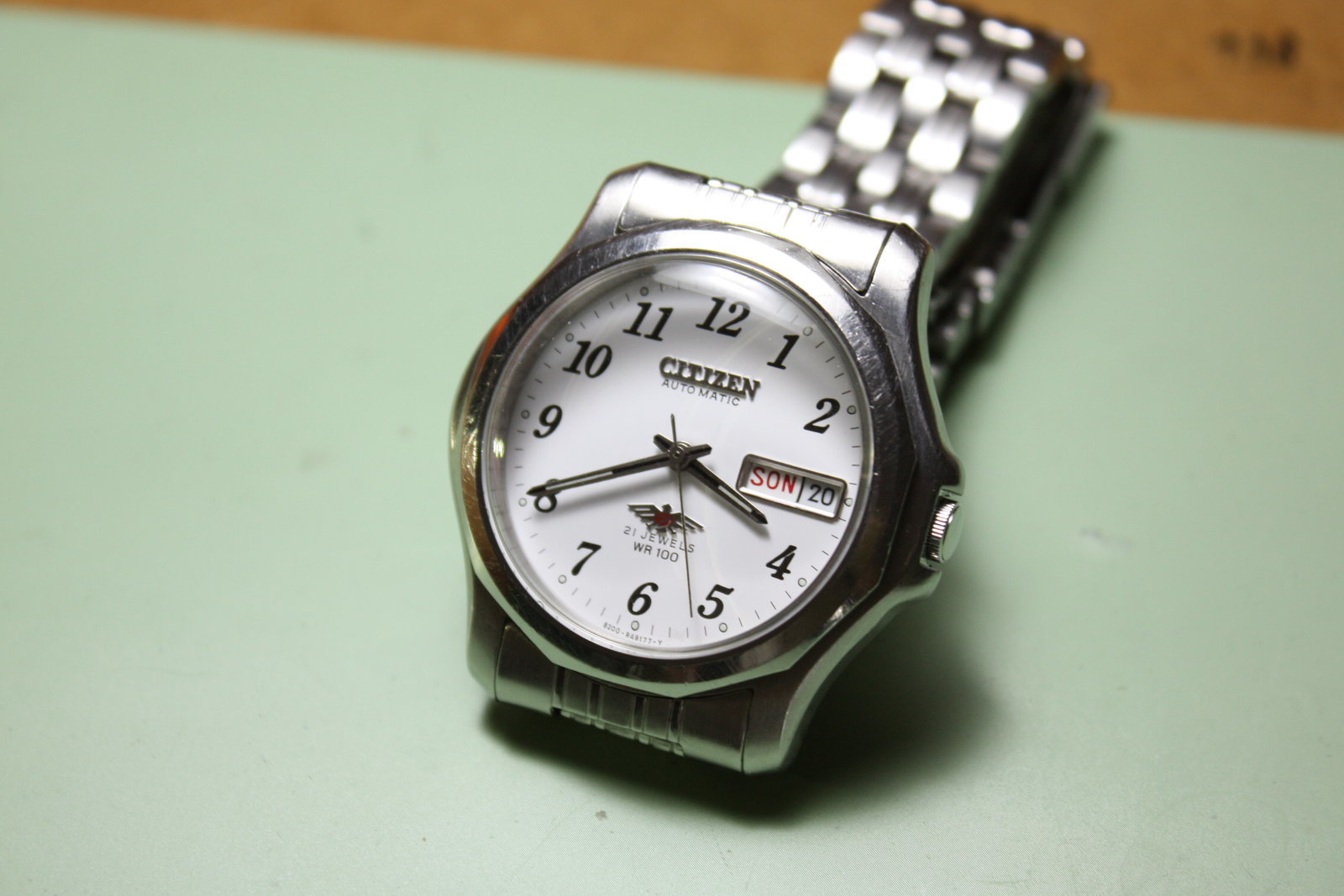 ...a new crystal, nice and shiny again.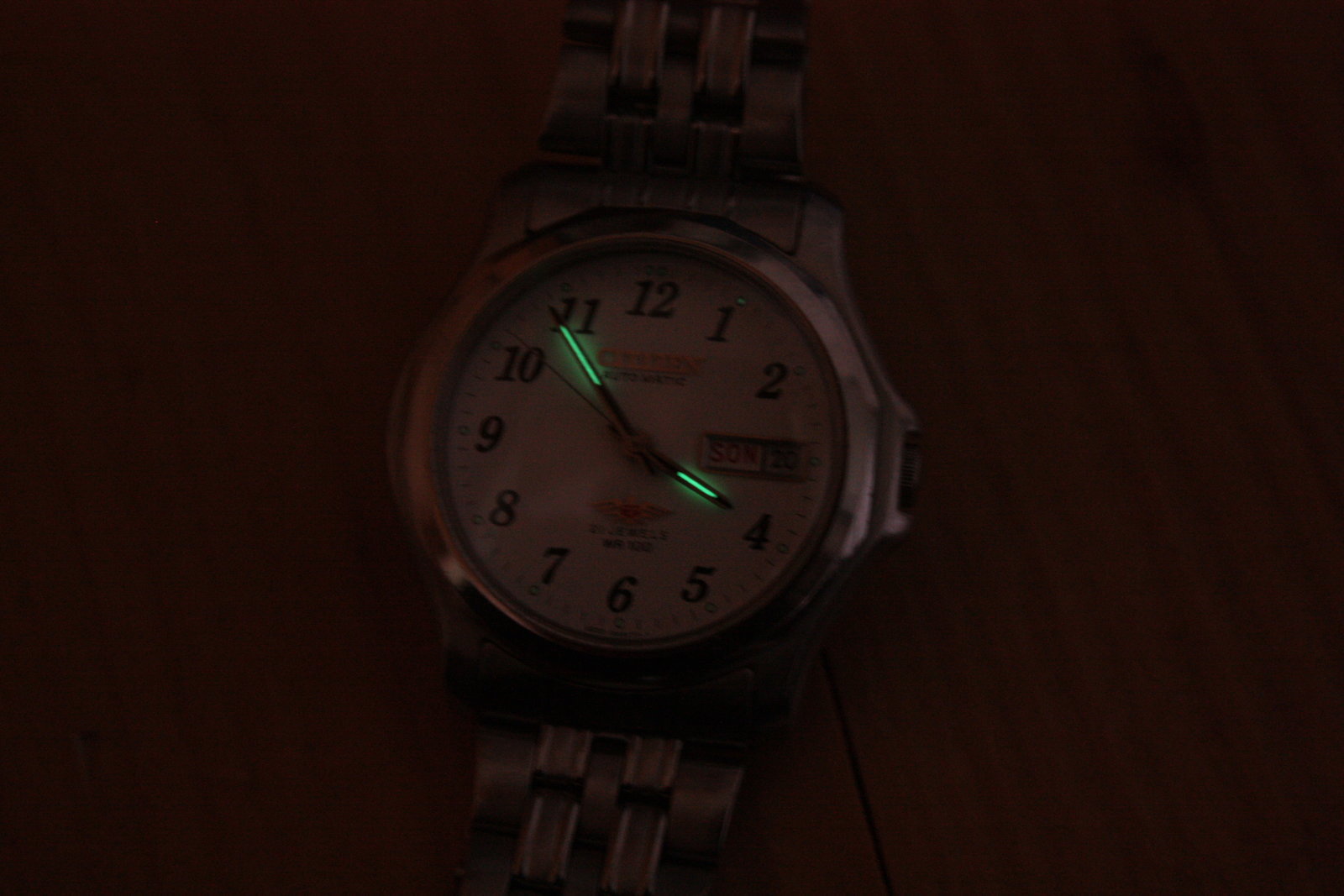 And the night - uh - the light...at night.
greetings noq2