Here the revision of a probably 1920s Art déco pocket watch.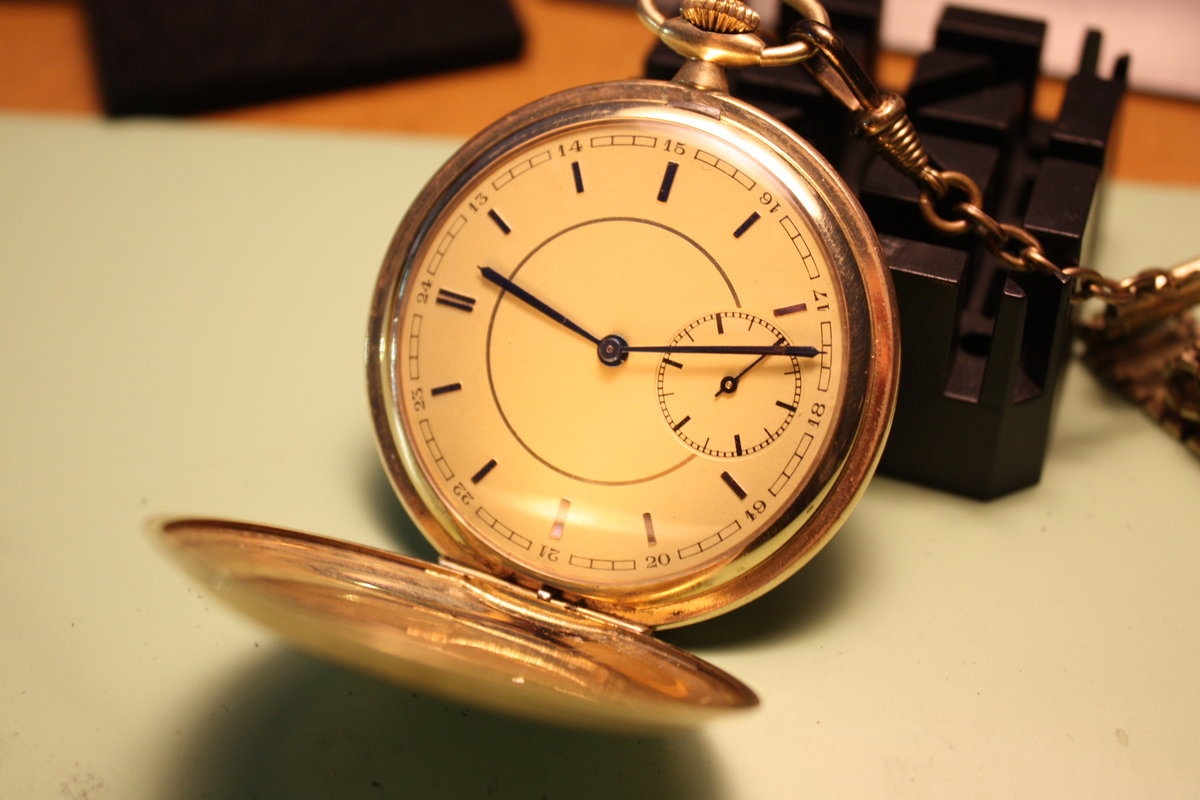 The flat Savonette design (the watch opens when you push a button integrated in the crown) and the blued hands with their needle-like tip make it quite timeless and elegant.
The outer caseback says it has a 20 micron double layer gold coating on it and a 10 years warranty - not too bad.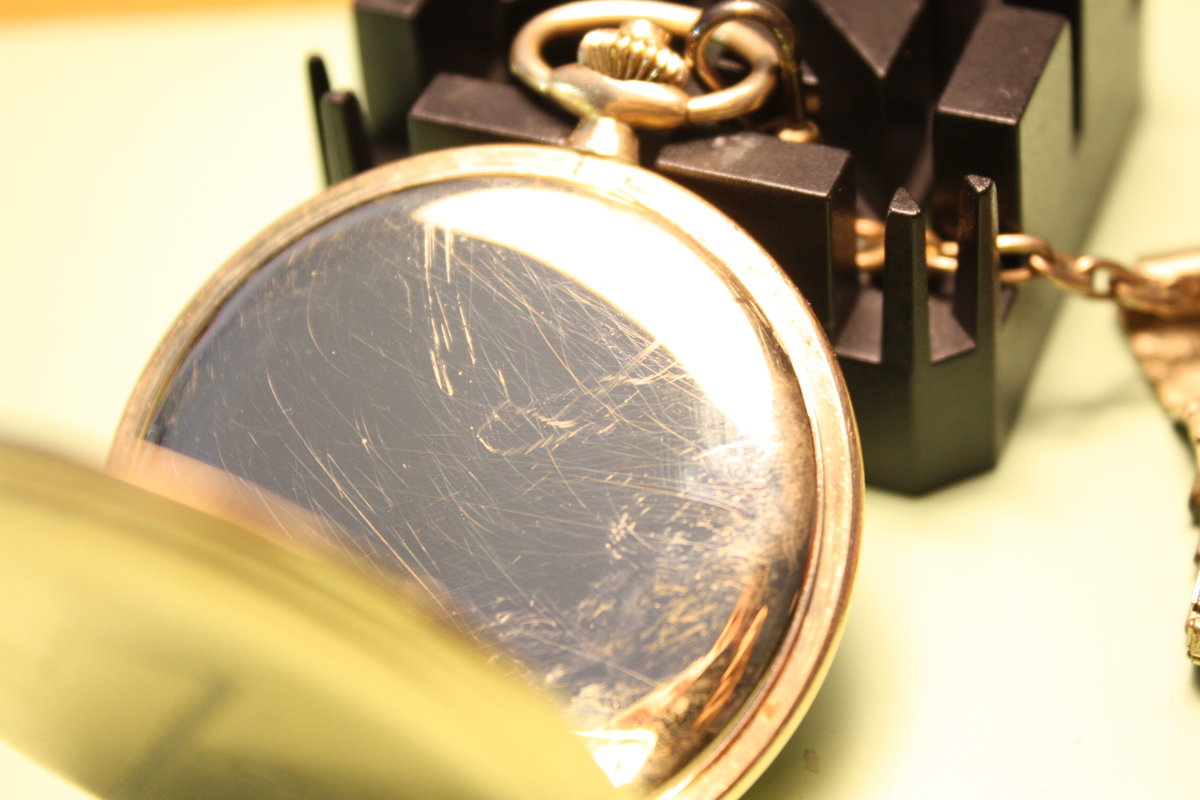 Fine scratches on the inner caseback - they are not that well-visible under normal lighting circumstances...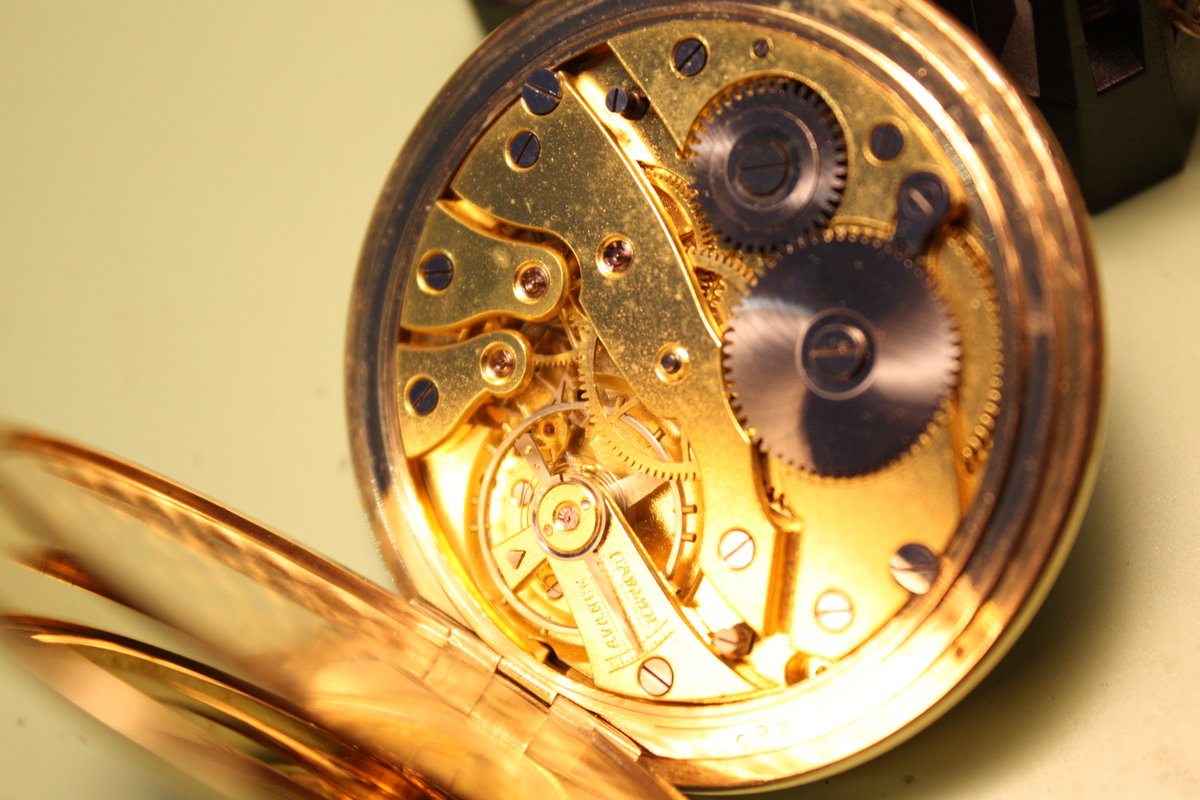 The watch is a non-worker with many faults.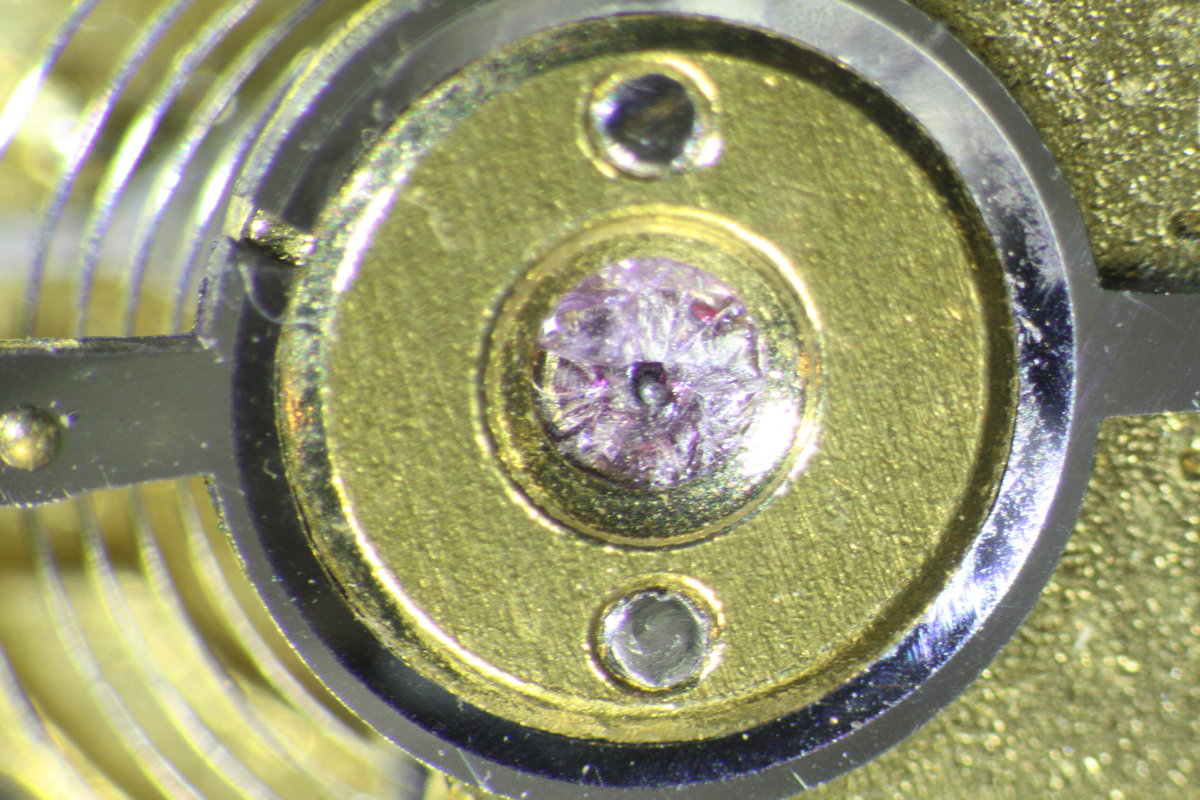 The most serious one is the two broken upper balance jewels. Maybe the watch was knocked or fell down once. The balance pivots are - surprisingly - okay.
The second hand wheel jewel is damaged, too.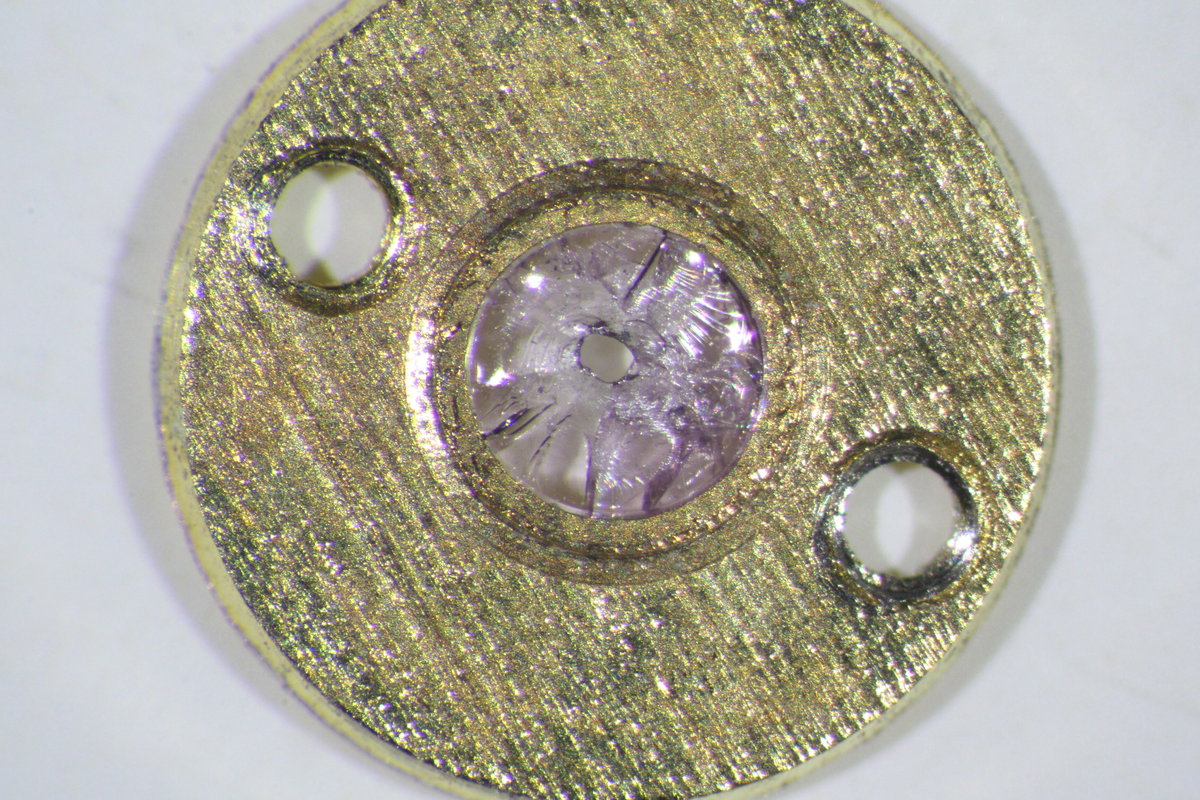 The cap jewel of the balance wheel in detail.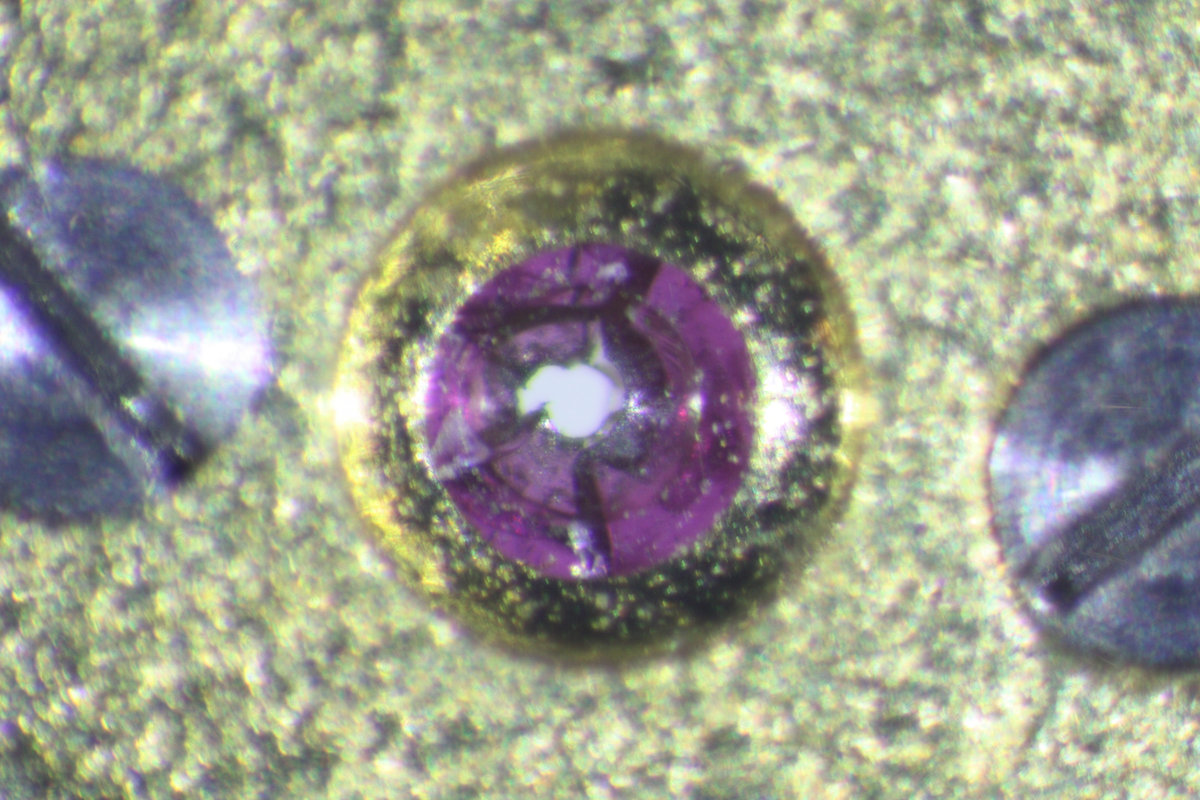 And a (dof-stacked) image of the jewel bearing in the balance cock (as seen from below).
Repairing the pocket watch
I started with replacing the balance cock jewels - the result can be seen in the next picture.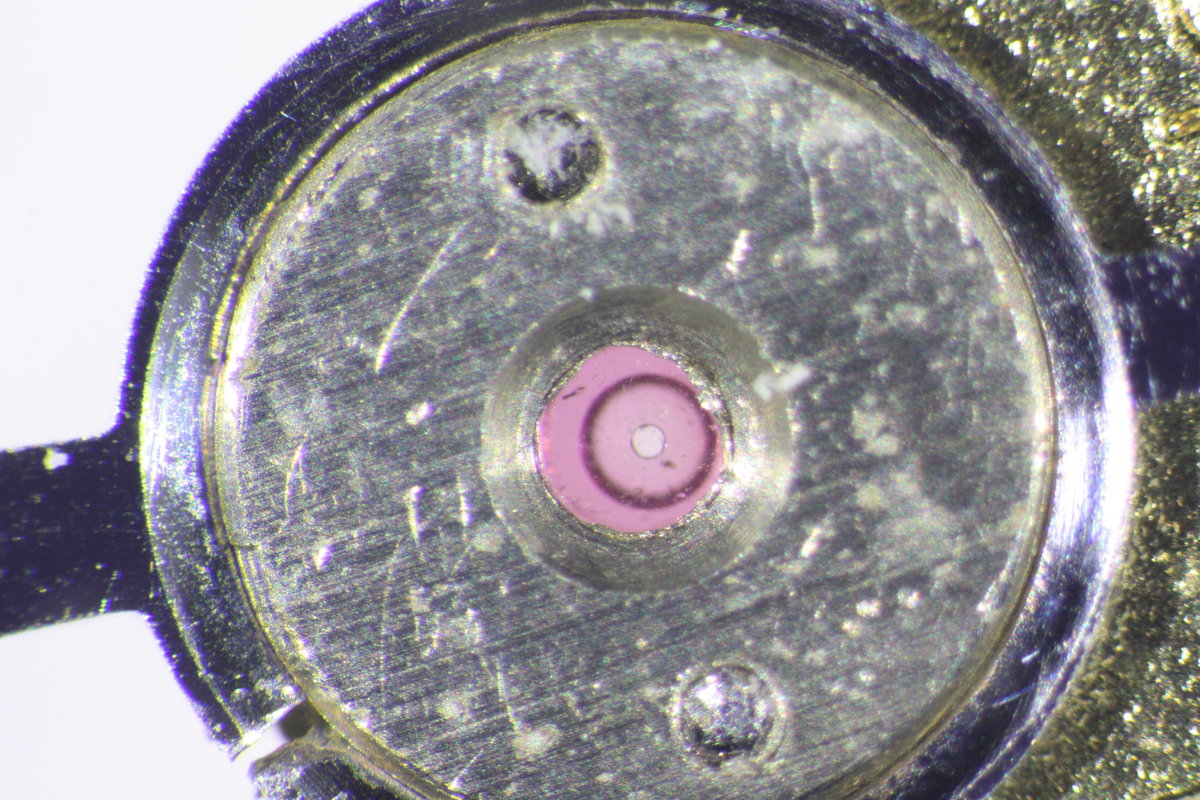 Now that the balance was working again, I could check for the amplitude of the movement.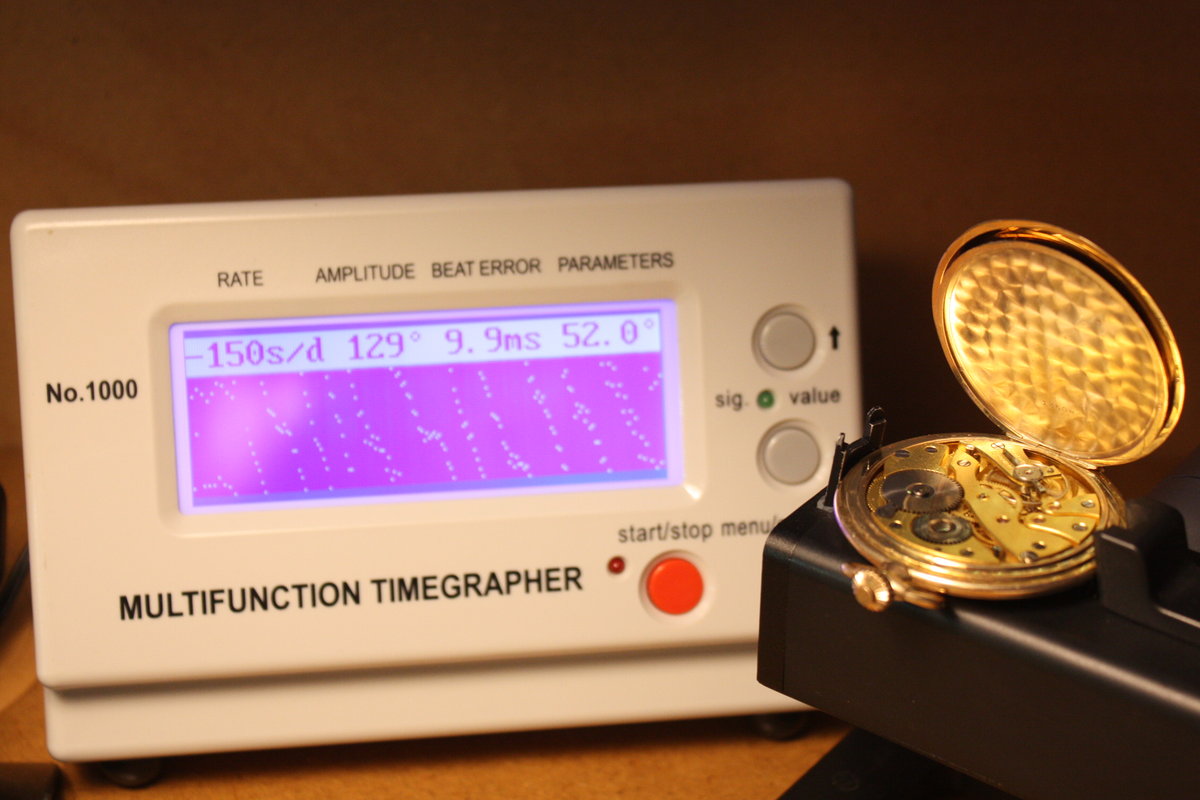 The low amplitude and timegrapher pattern indicate the necessity of a complete overhaul of the movement.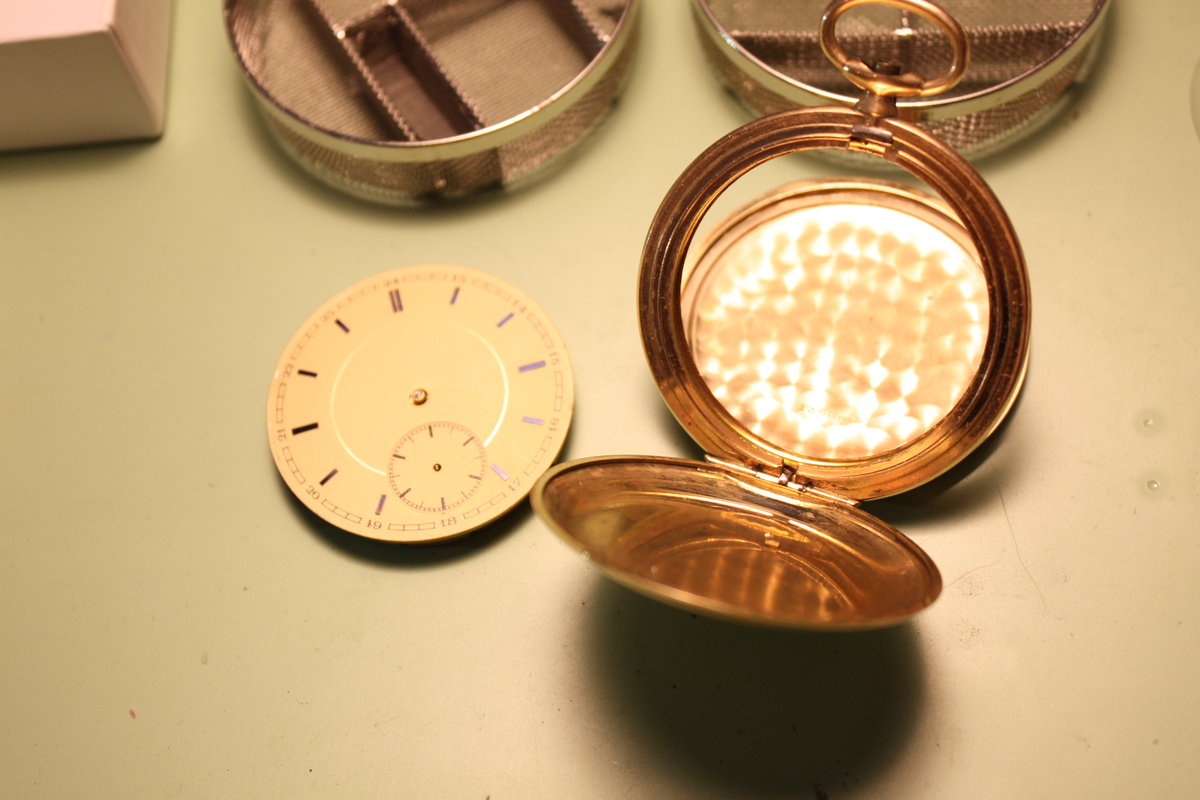 The movement removed from the case.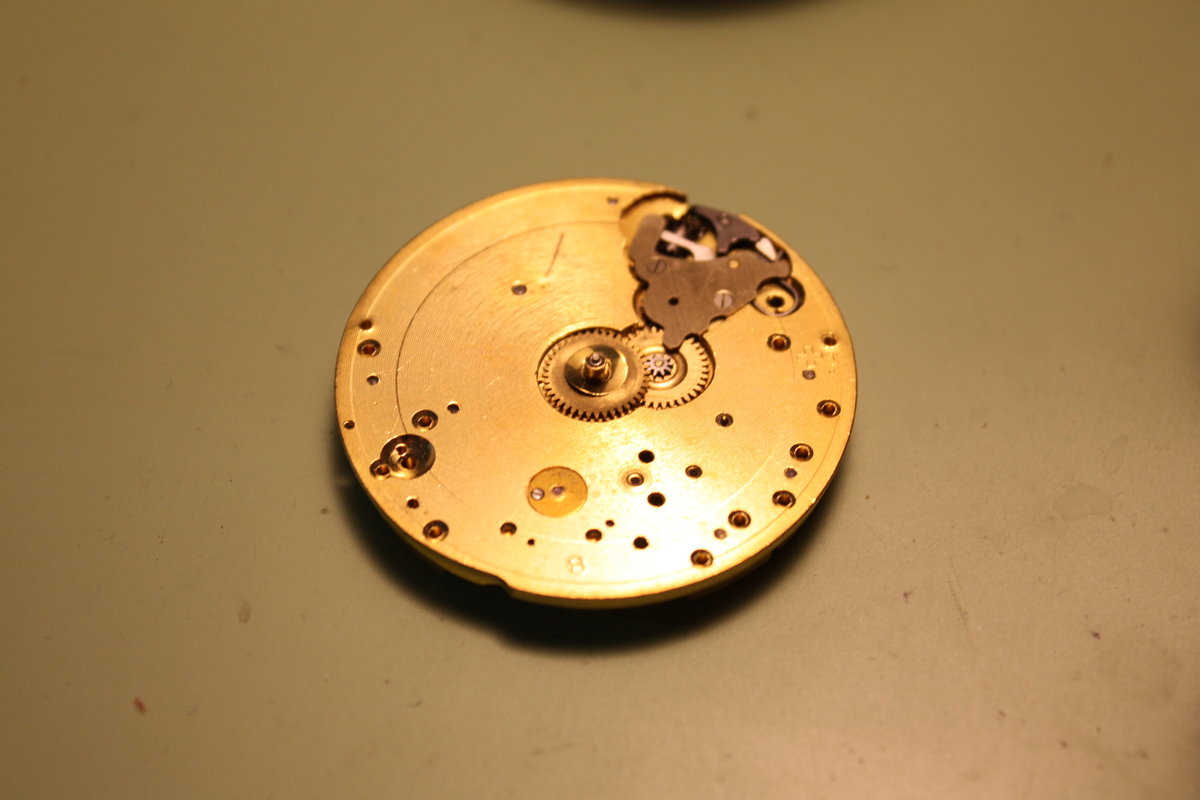 Under the dial.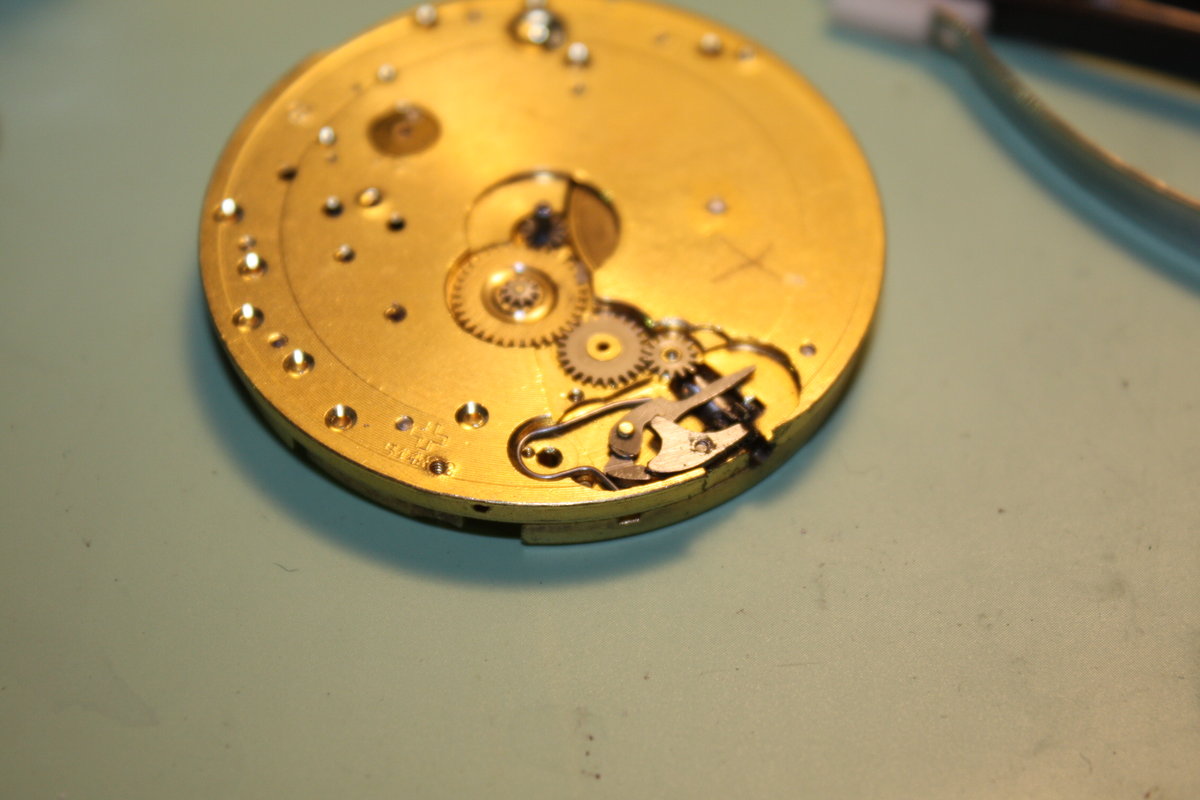 The mechanics of the keyless works.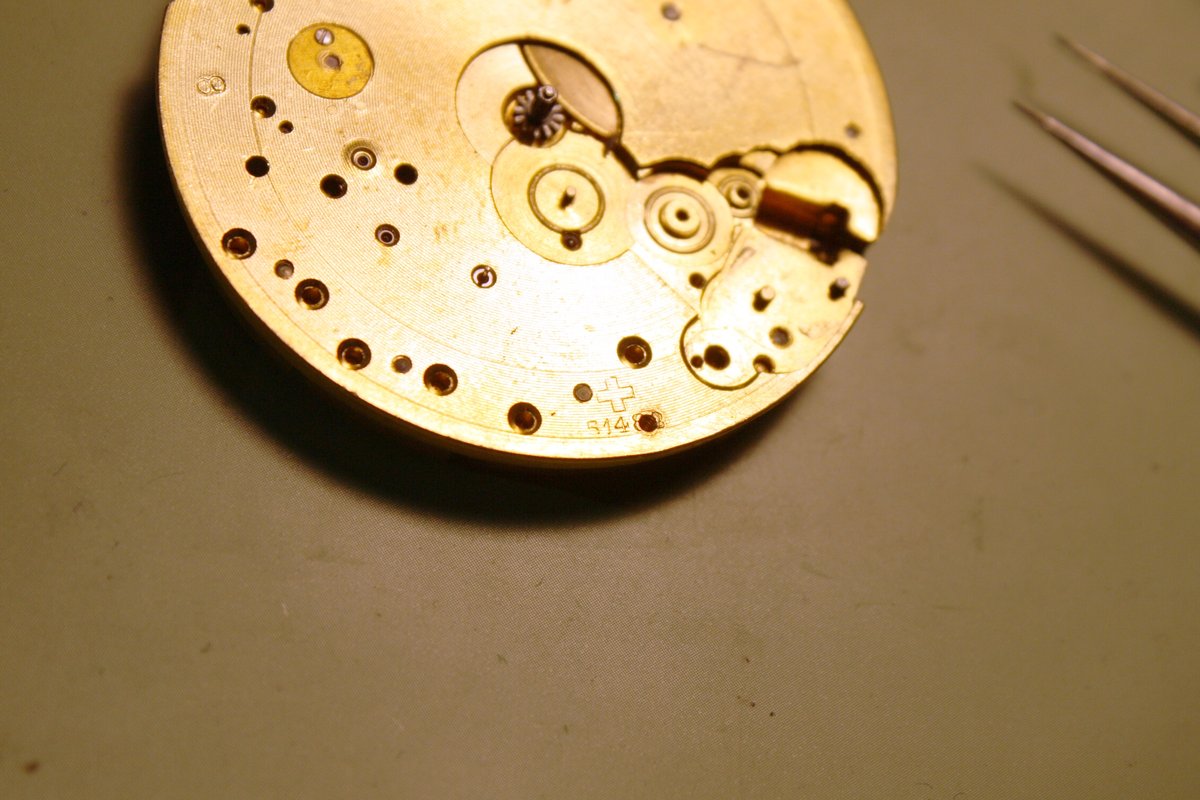 The engravings show a swiss cross and numbers 51488 (I did not find more info on the exact producer however...any hint appreciated, feel free to comment =-).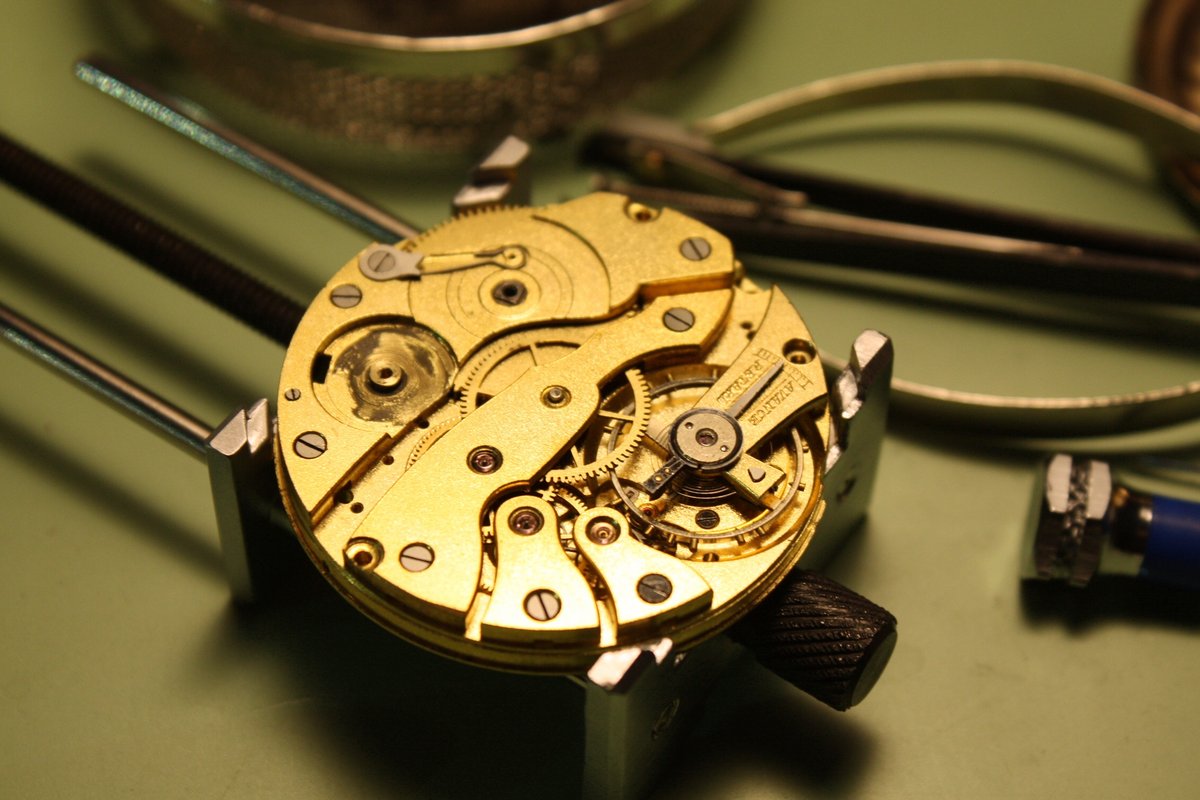 There is a lot of old grease under the crown wheel.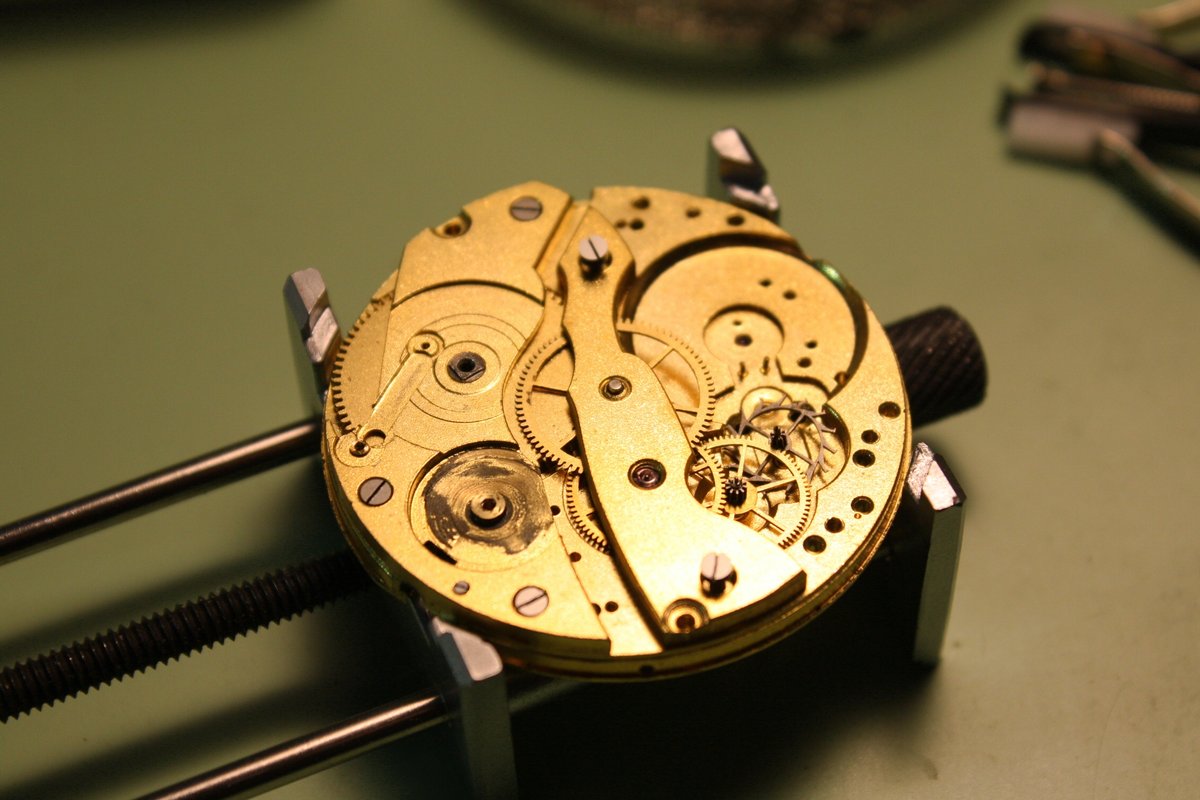 The balance removed once again.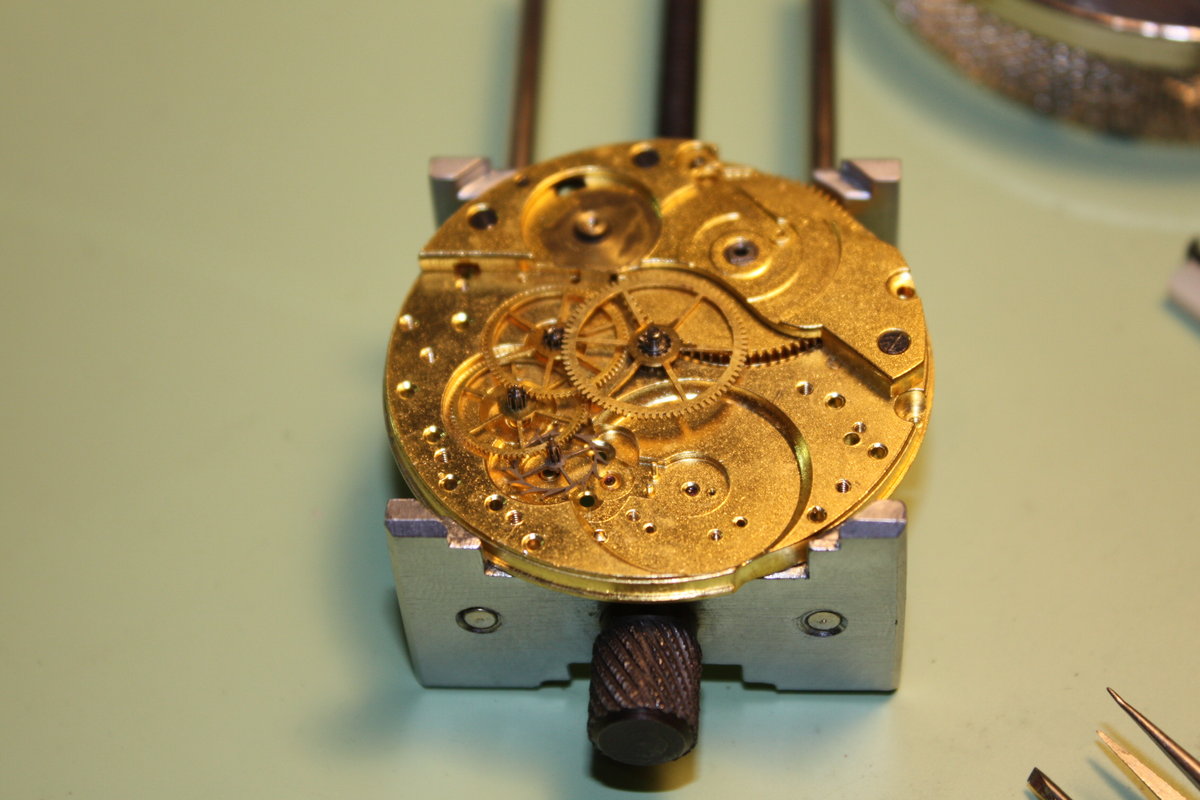 A view on the wheel train.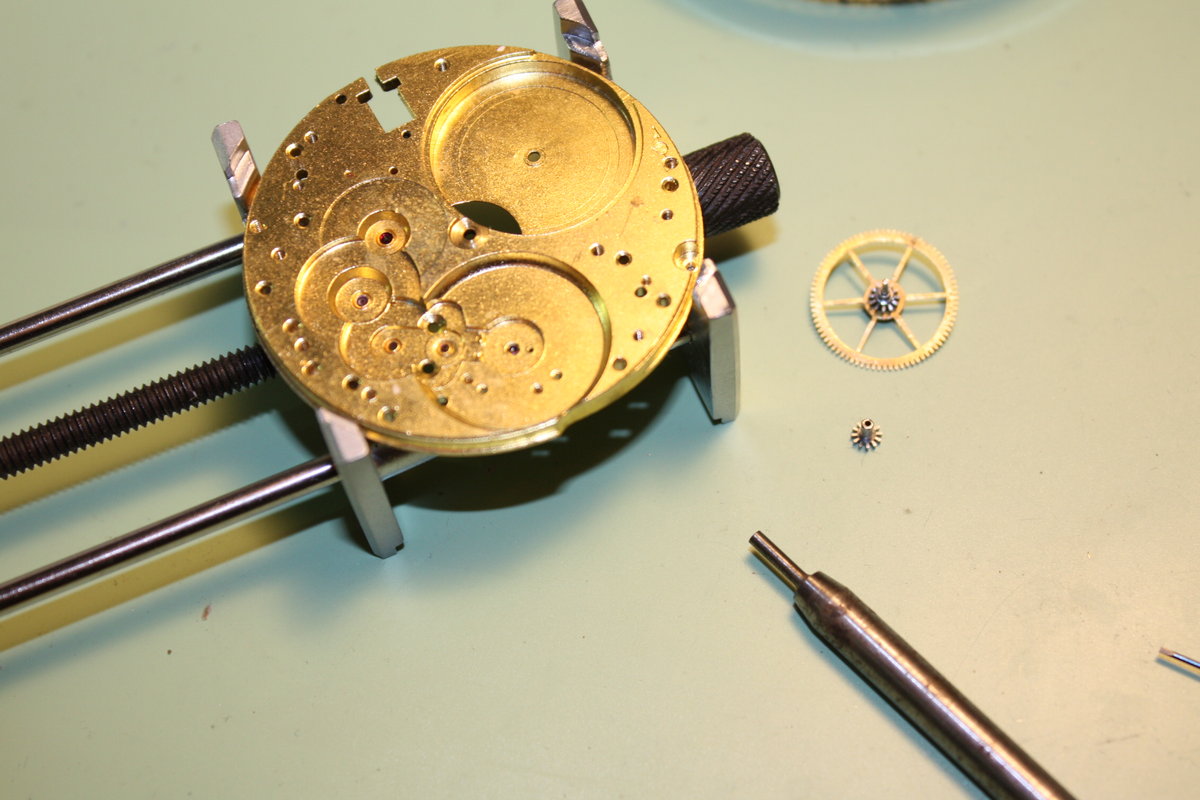 Baseplate and the removed center wheel with cannon pinion.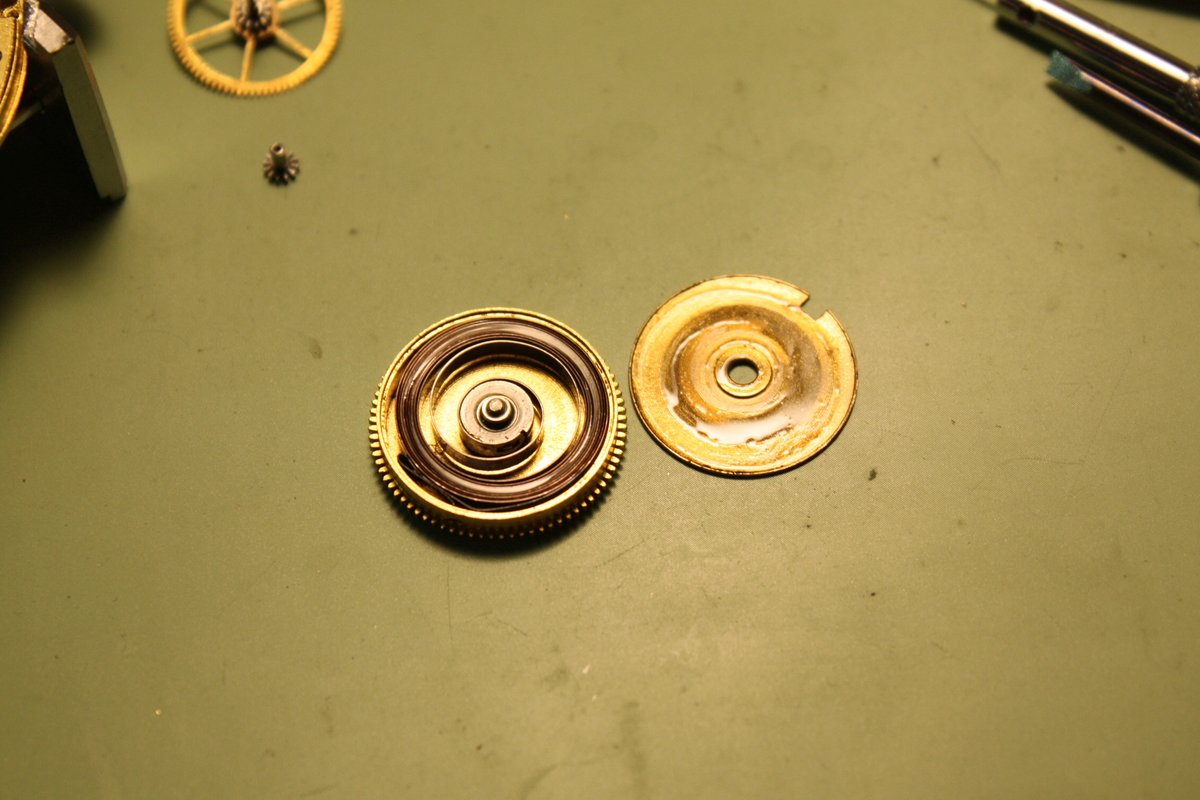 Old oil in the mainspring barrel.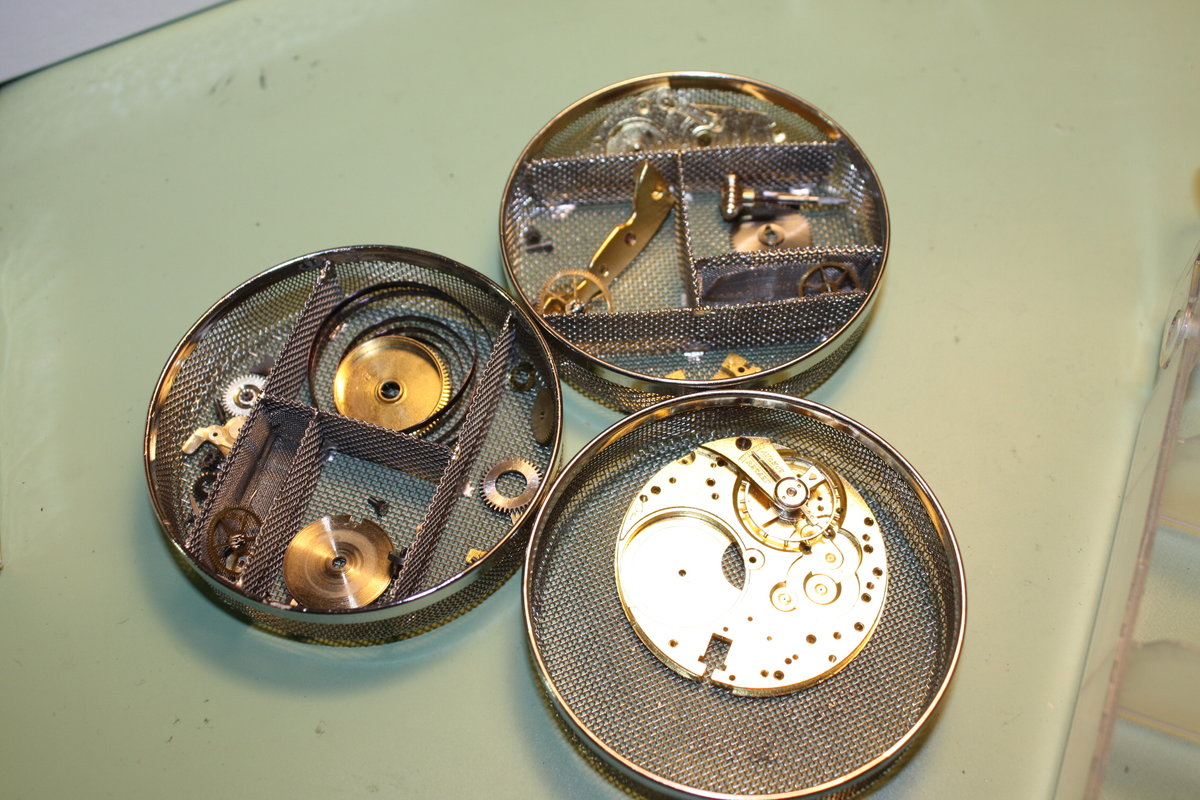 The movement parts before cleaning...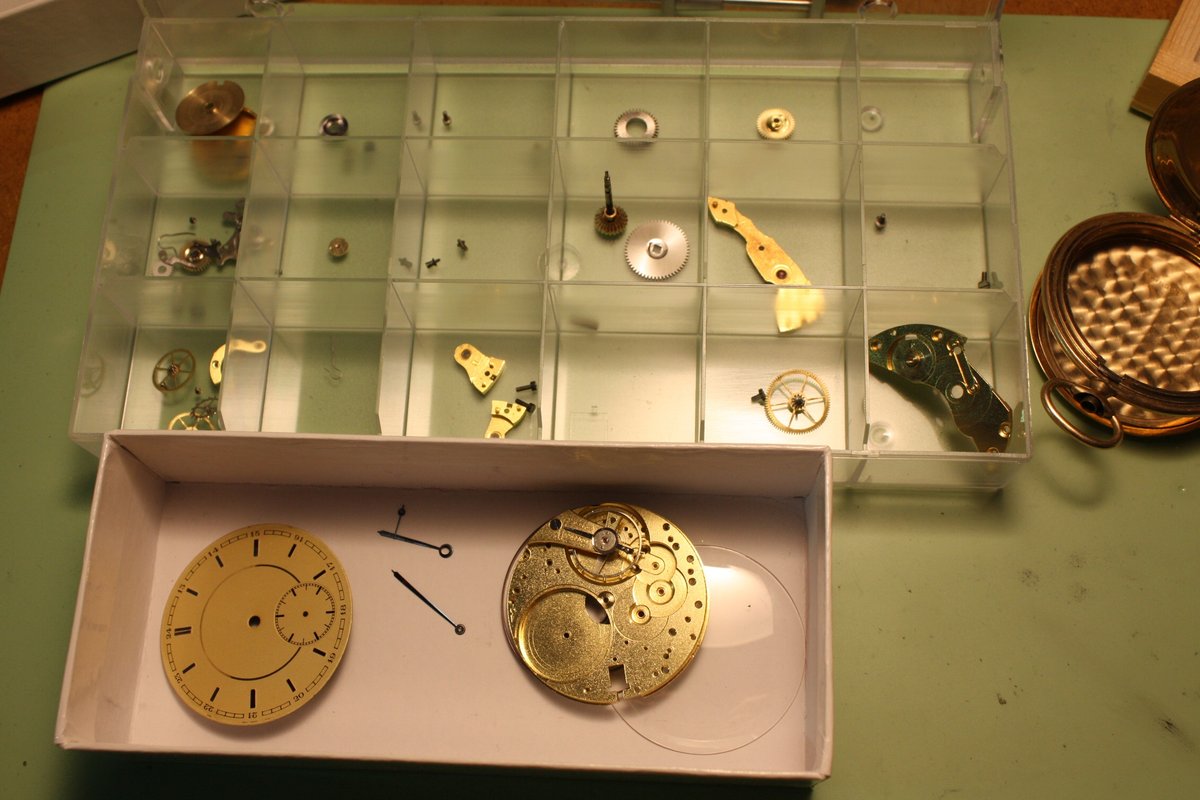 ...and clean and sorted before reassembly.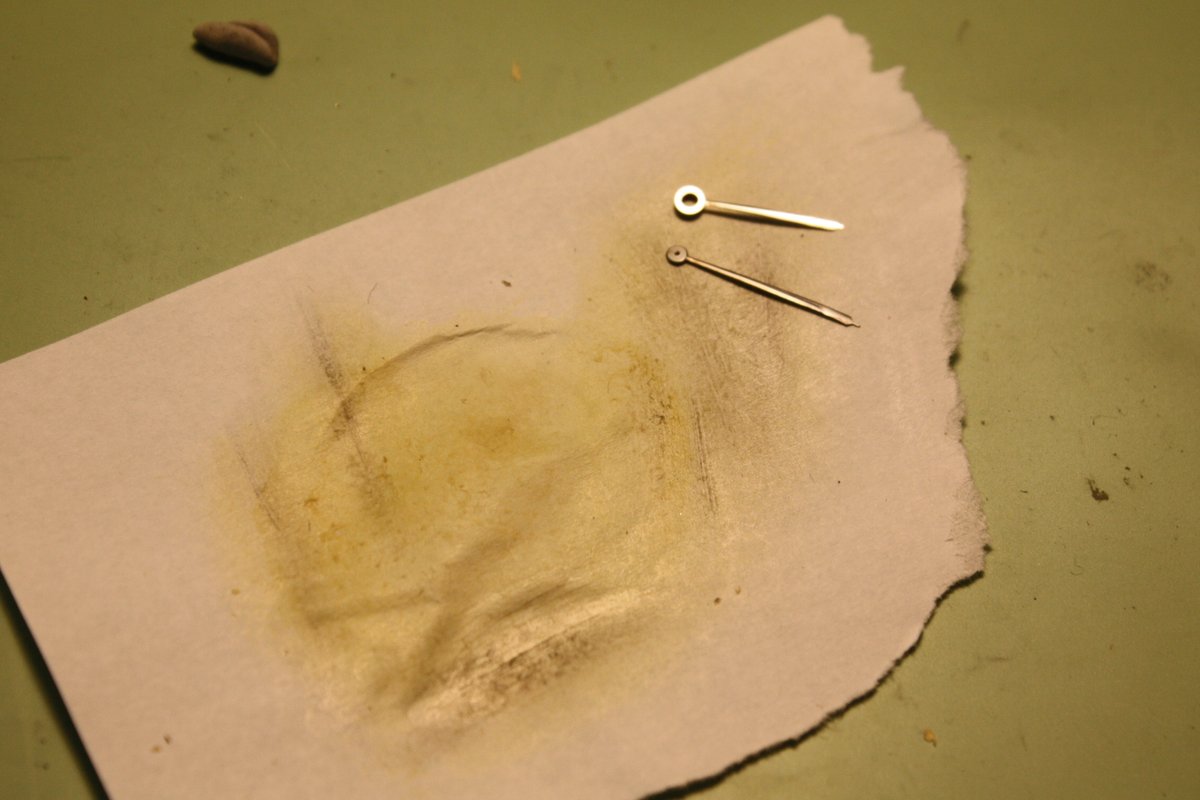 I also removed corrosion from the hands and I gave them a new polish.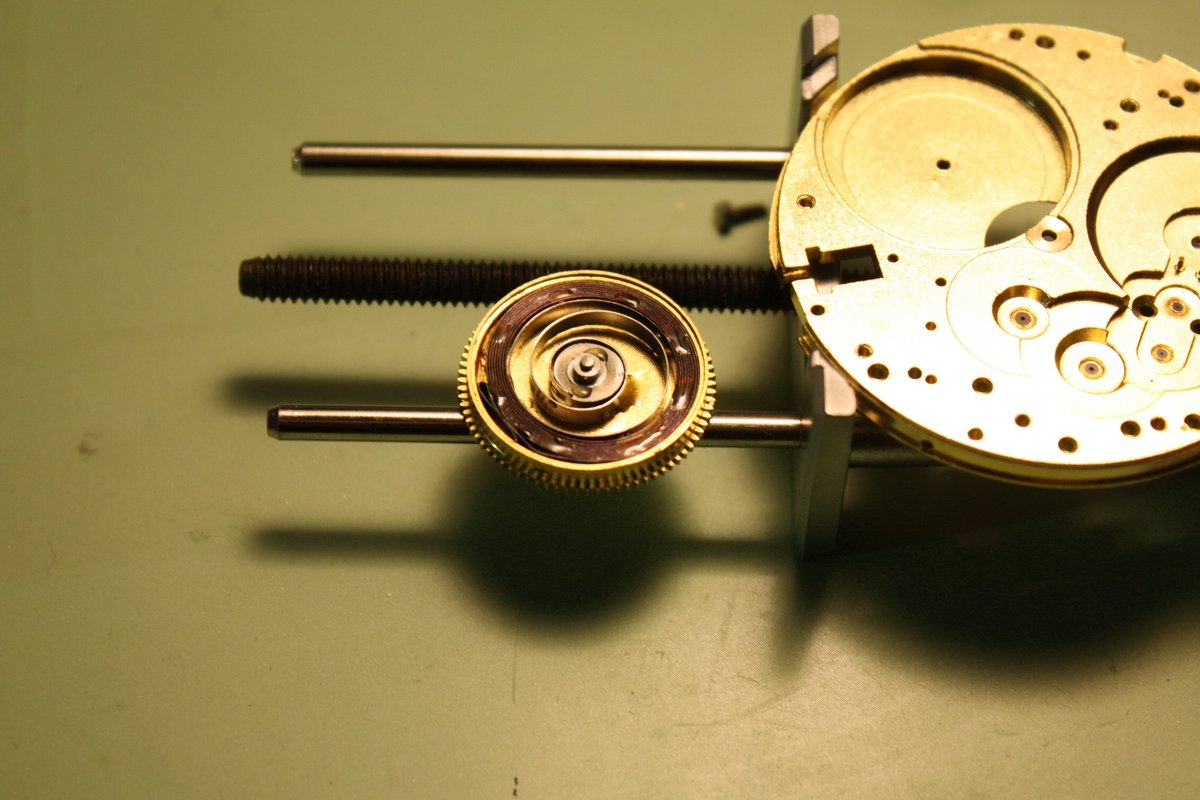 The mainspring gets new oil.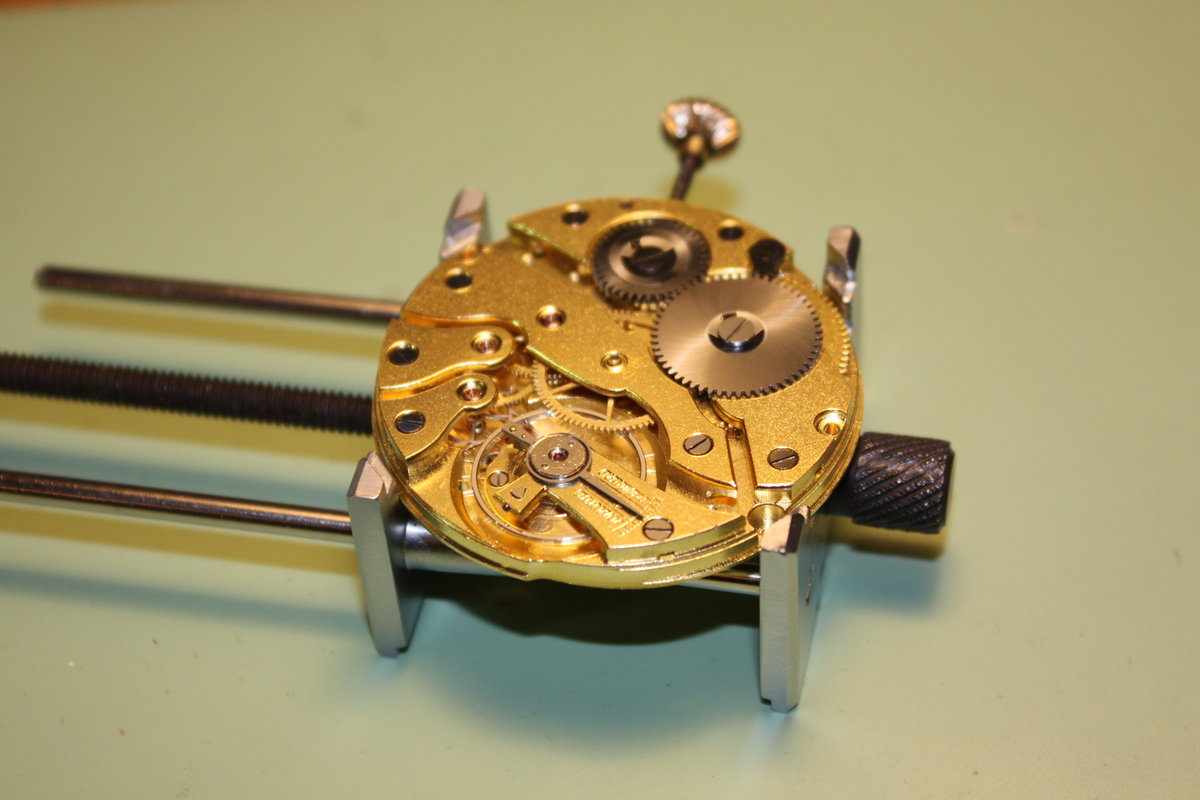 The reassembled movement.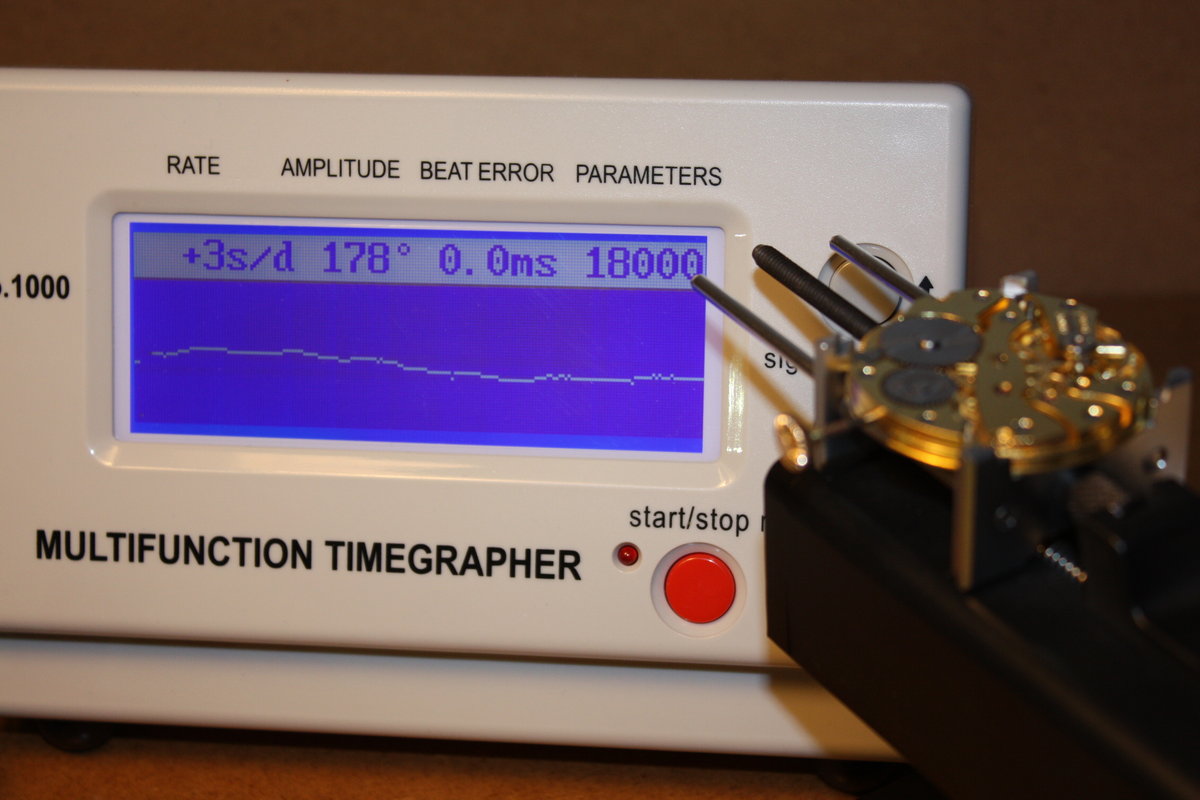 The timegrapher shows almost a line - quite okay. The low amplitude (between 200 and 300 would be much better) suggests to replace the worn-out mainspring with a new one. However, I omitted that due to too high costs.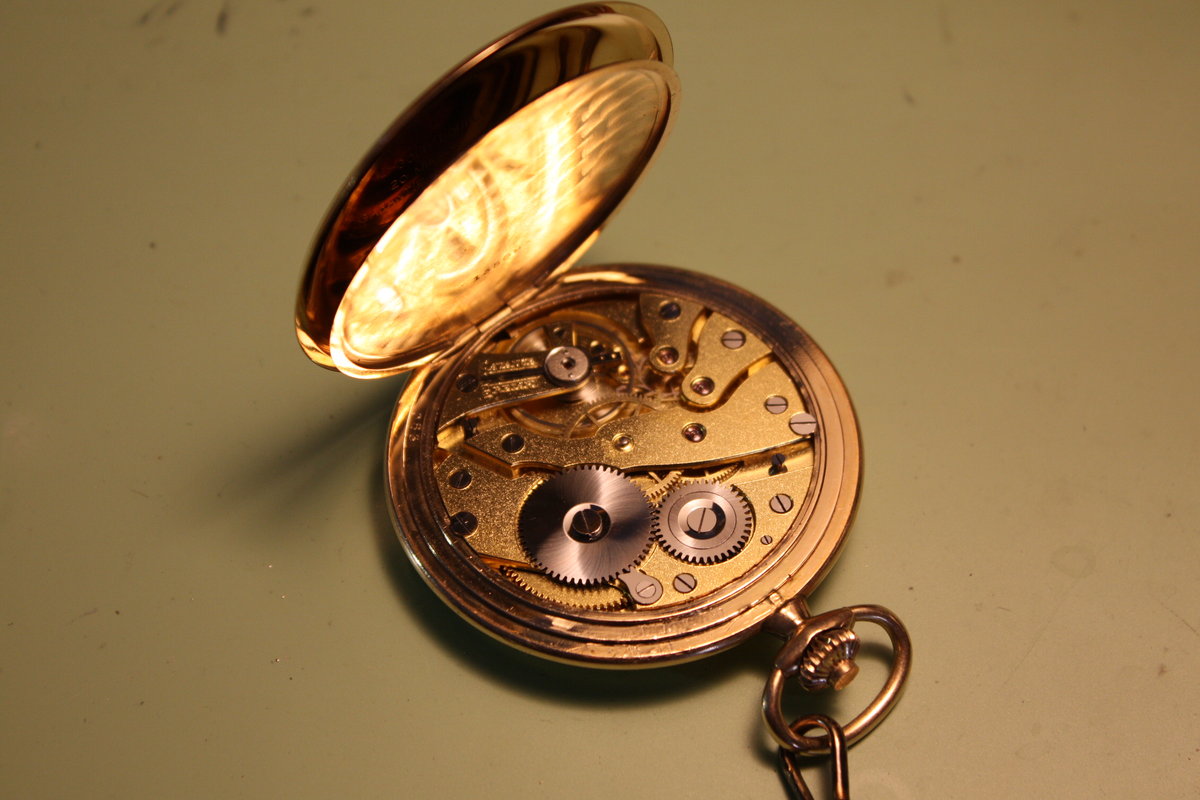 Here a final view on the cleaned movement...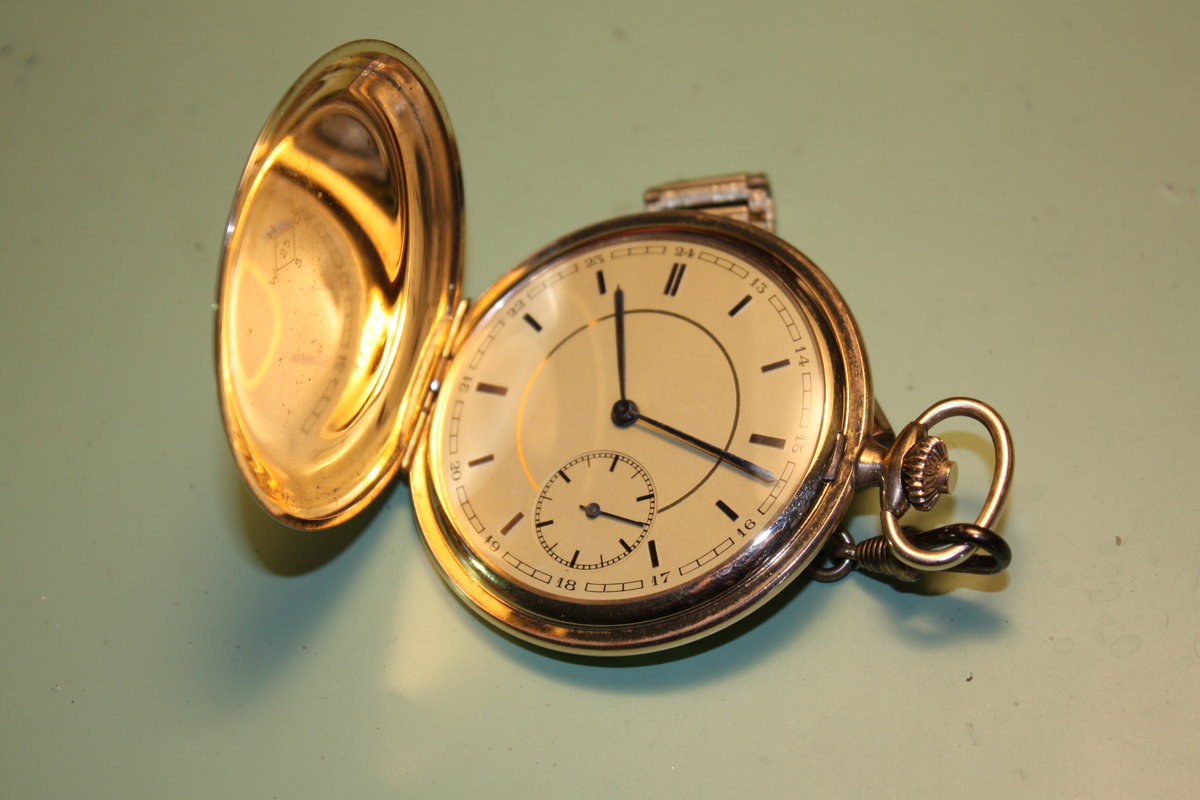 ...and on the dial.
greetings noq2