Okay this one is admittedly a hard-to-swallow article. A Lange 1 Tourbillon (L1T) by German-based A. Lange & Söhne manufacture is a very special and expensive watch - no wonder that there are lots of fakes out there. In this article I will analyse an especially terrible (but somehow creative) one.
Outside view
Okay here it is...
There are many details that show that this one is nothing but a replica watch:
It´s "MADE IN GERMAN" (A) - apparently they did not have the guts to add a "Y" (the rest of the dial text is identical with the genuine watch btw)

The big date numbers are...just tiny (B)

The crystal is held in place by a cheap plastic O-ring (C)

The dial is made from plastic (D, I got the movement out of its case to make this better visible)
The power reserve (E, the "AUF"/"AB" on the right which normally shows the remaining force of the mainspring) is not a single hand but it´s the minute and hour hand of a second mechanical watch movement *facepalm*

The small second on the left (F)...is only a sticker...yes A STICKER =-]

The tourbillon (G)...is just the balance wheel of the (cheap) automatic movement visible "through" a glued-on plastic movement plate with pressed small screws and a bigger one - held by a tiny amount of glue (in this case it already came off as you see in the micro-photo below):
Now to the backside of the watch...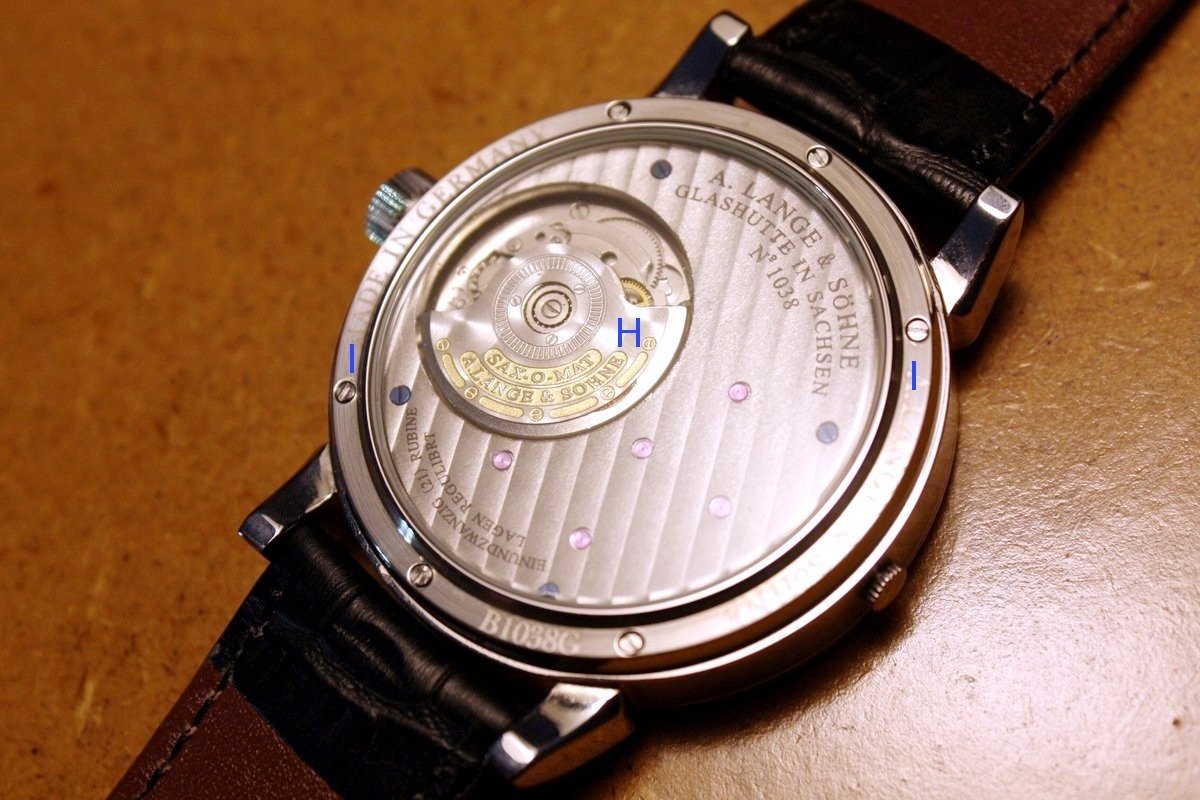 A fake micro-rotor (H) which is actually the cheap automatic movement (the genuine L1T does not even feature a micro-rotor btw)

The screws of the caseback (I)...no...I need further dedicated photographs to highlight each detail of this abomination...
Inside view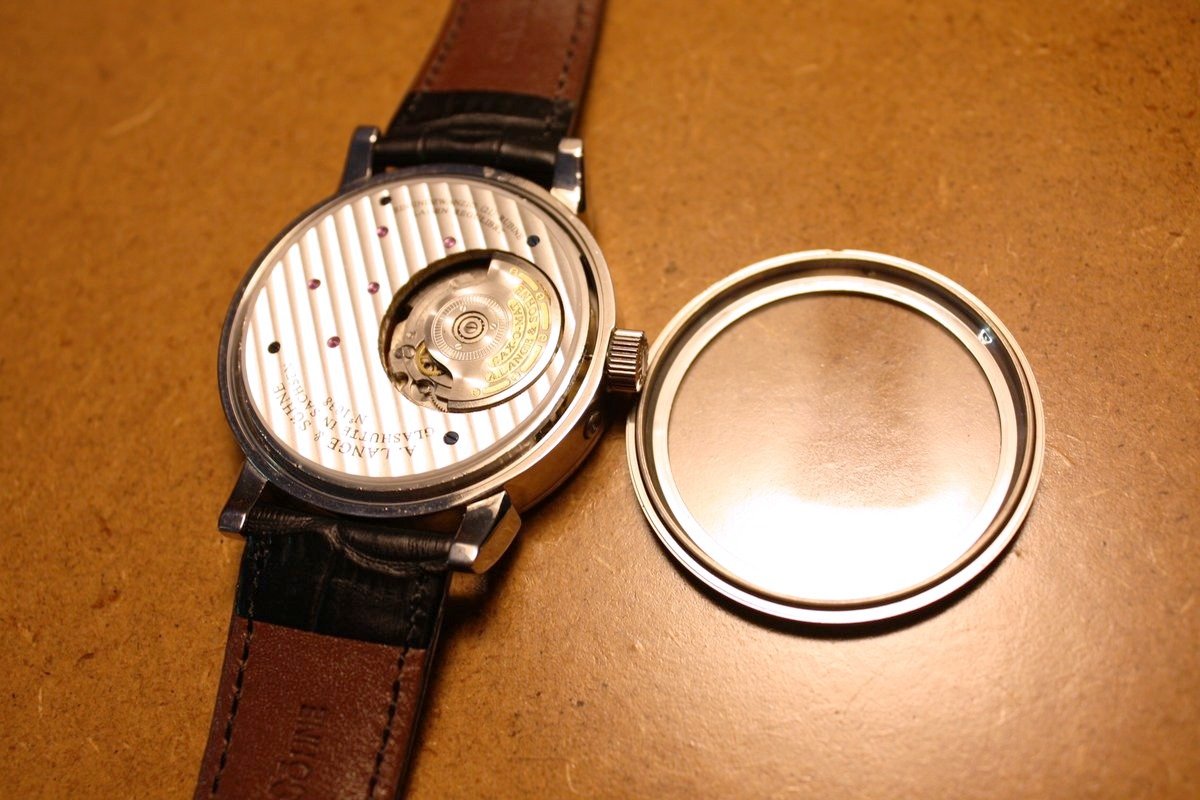 Okay - again the screws of the caseback. As you can see, the caseback is just pressed-on - the screws? Are fake...
The following photo is hard to bear - try to keep calm...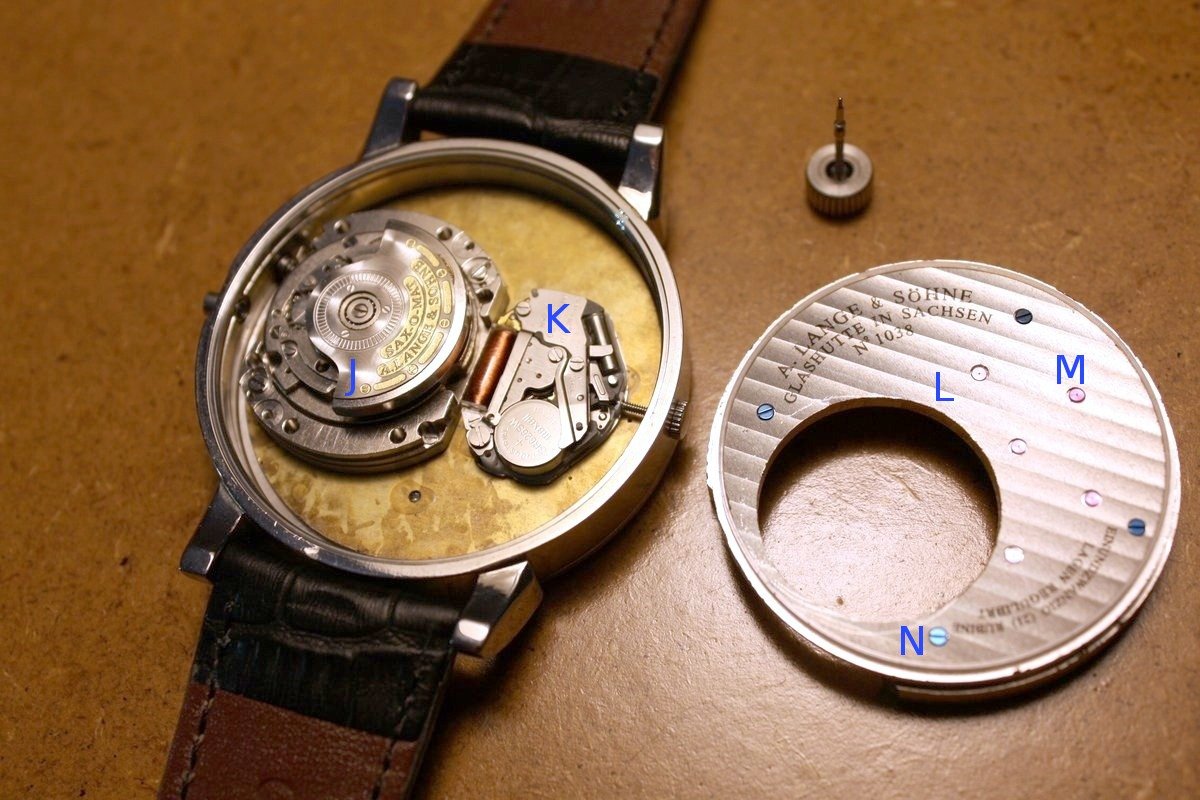 Now we can see both movements - the automatic one (J) and a battery-driven one (K) on the right. The rest of the movement plate? See the following photo...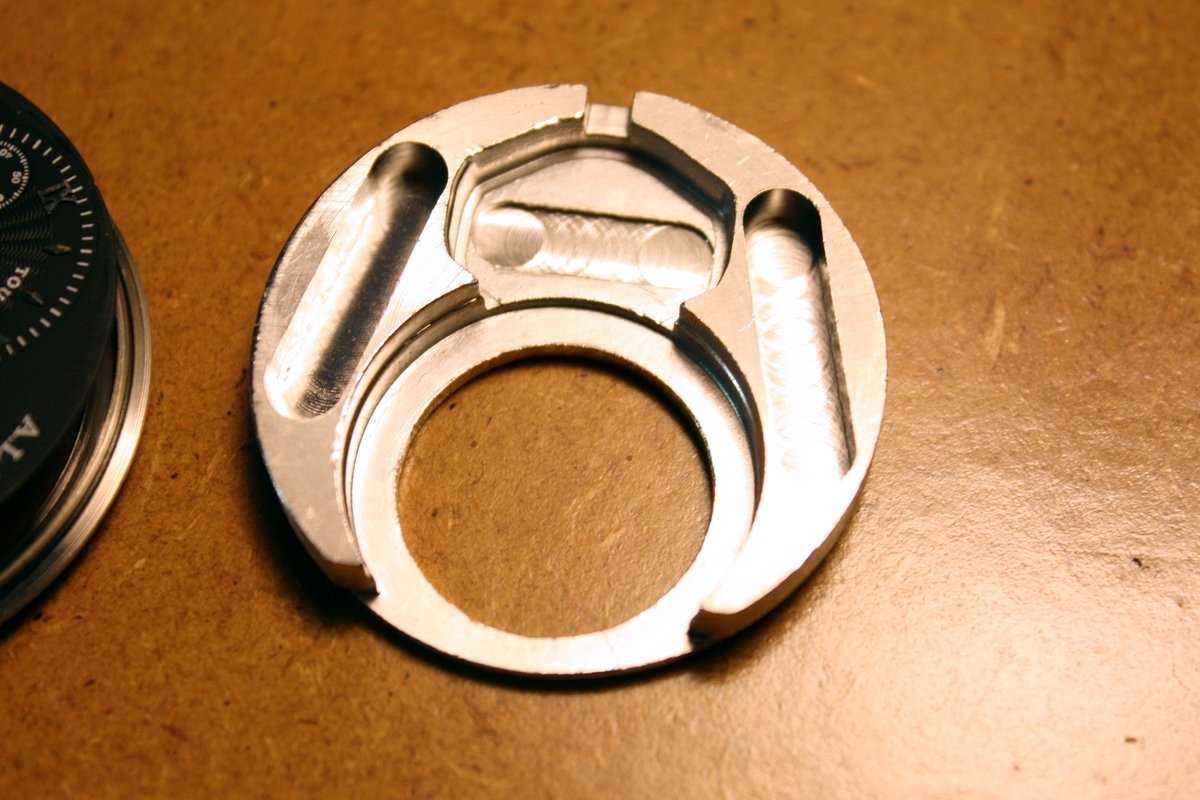 This is just plain ugly...and made from brass. I know this because the metal had to be cut after chrome plating in order to allow free motion of the rotor (marker L). Here a detail shot: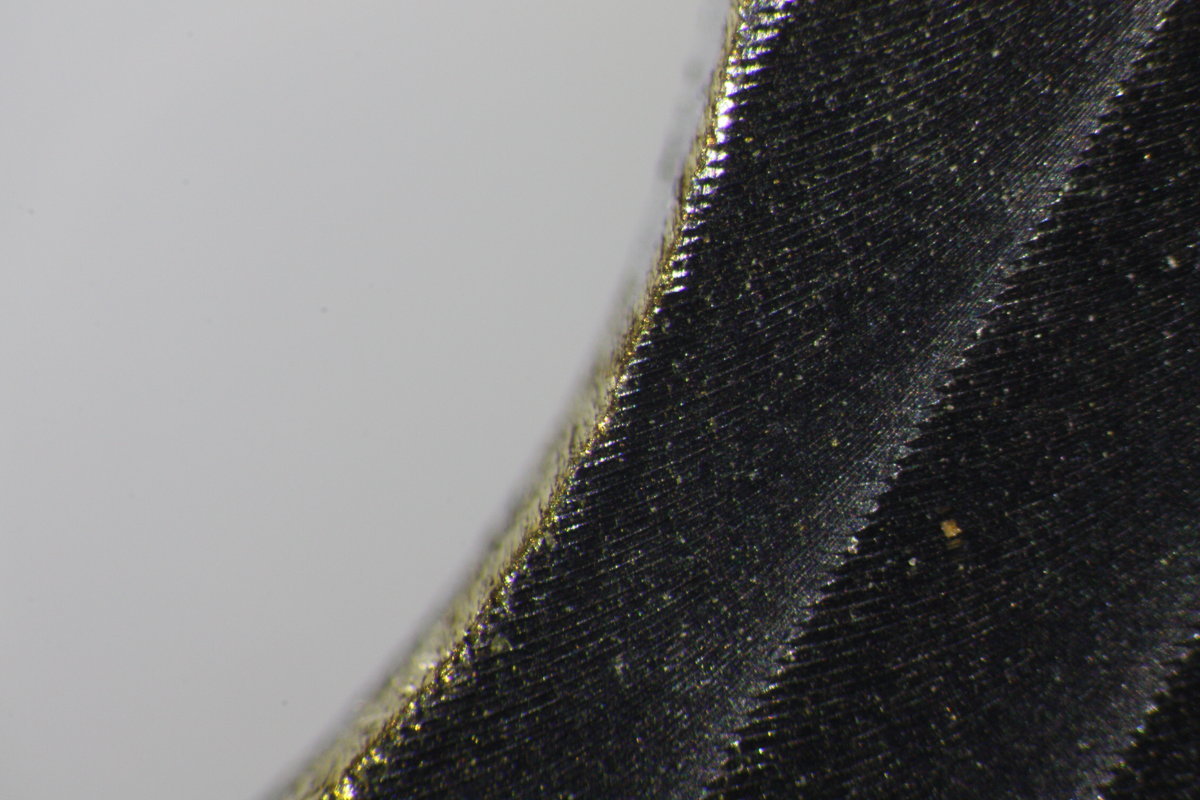 And the jewel bearings (M) and blued screws (N)? Are just decorative elements without any function...see this one: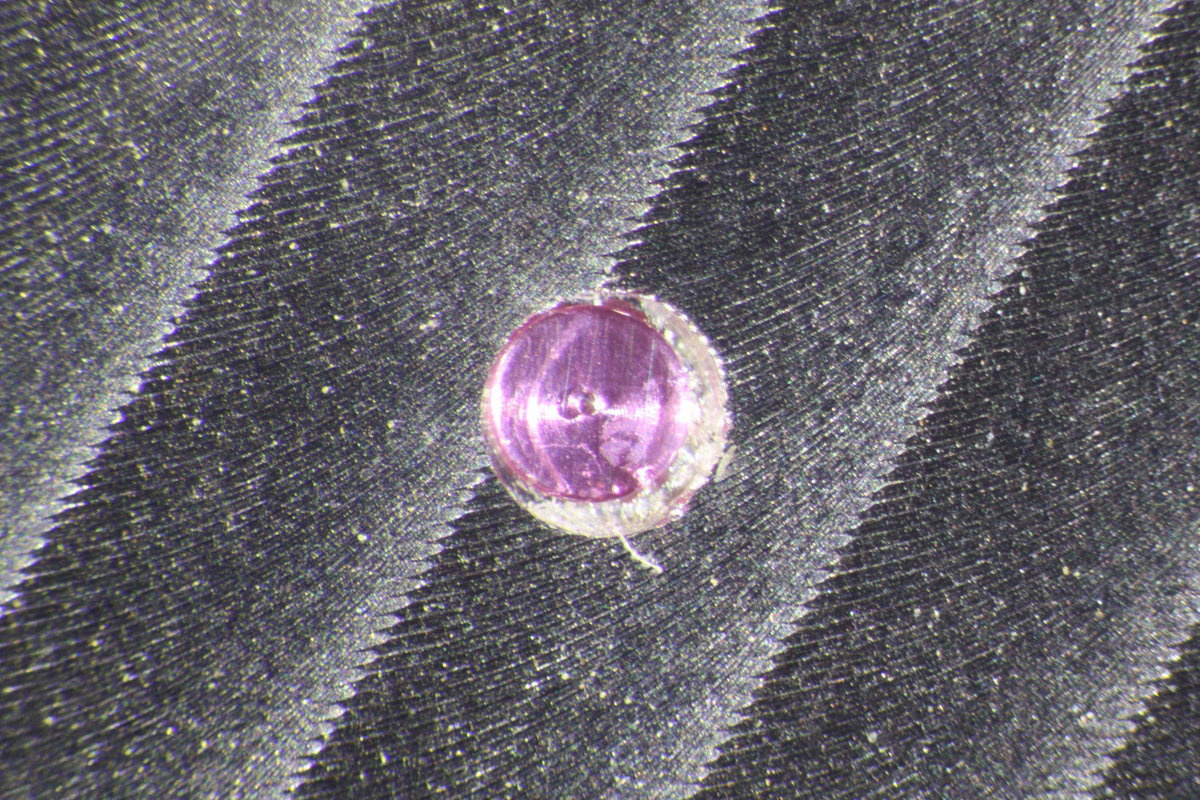 I think that should be enough for this one,
greetings noq2