This is a Christ automatic watch from a local fleamarket.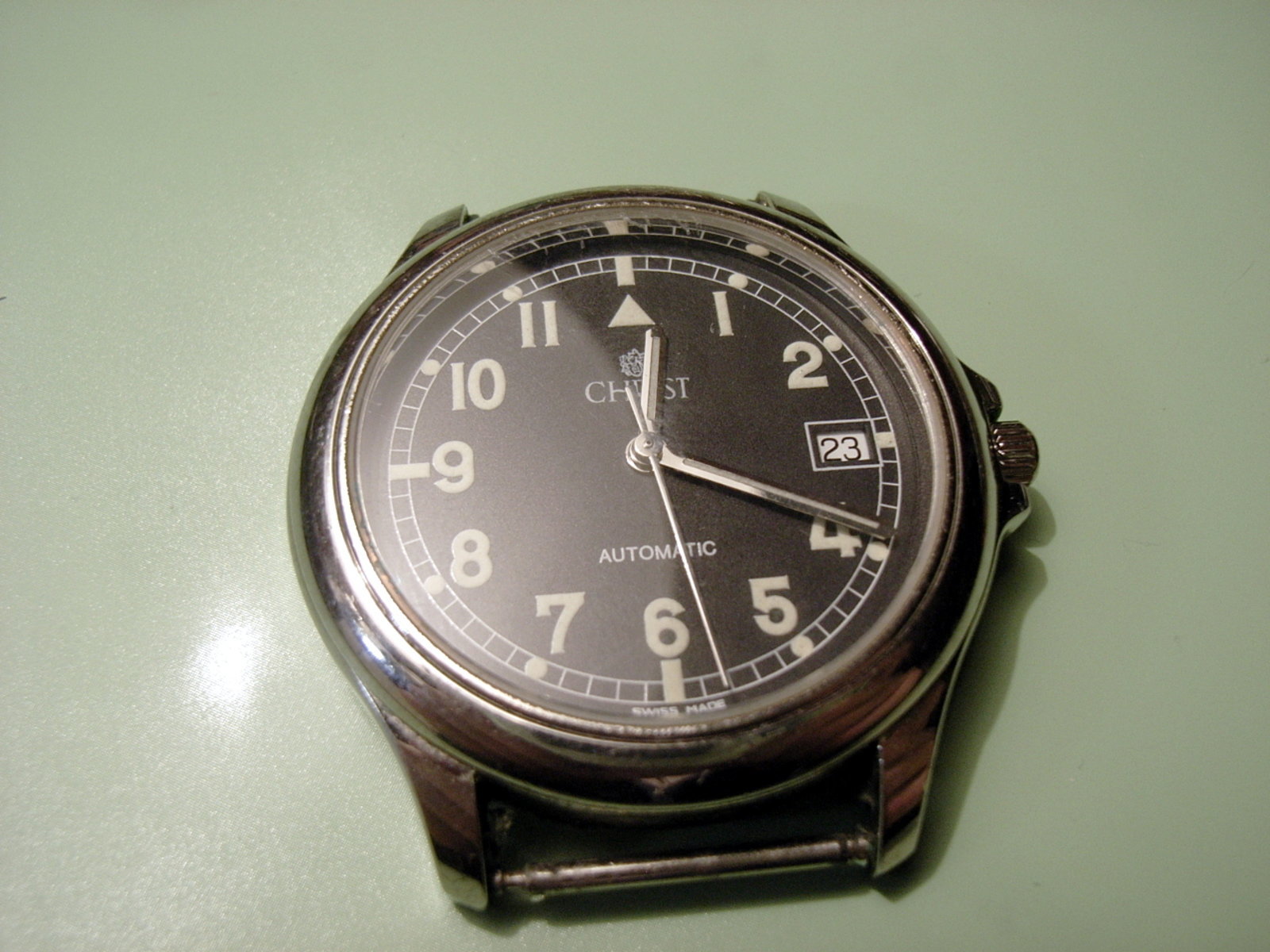 The case is quite cheap (brass + chrome coating)...
...but the movement is very nice - an ETA 2824-2, probably a "Top" quality version (Incabloc shock protection, gold rotor). As the case was in a bad shape and not really waterproof, I acquired a new stainless steel case with sapphire crystals on both sides (dial and bottom).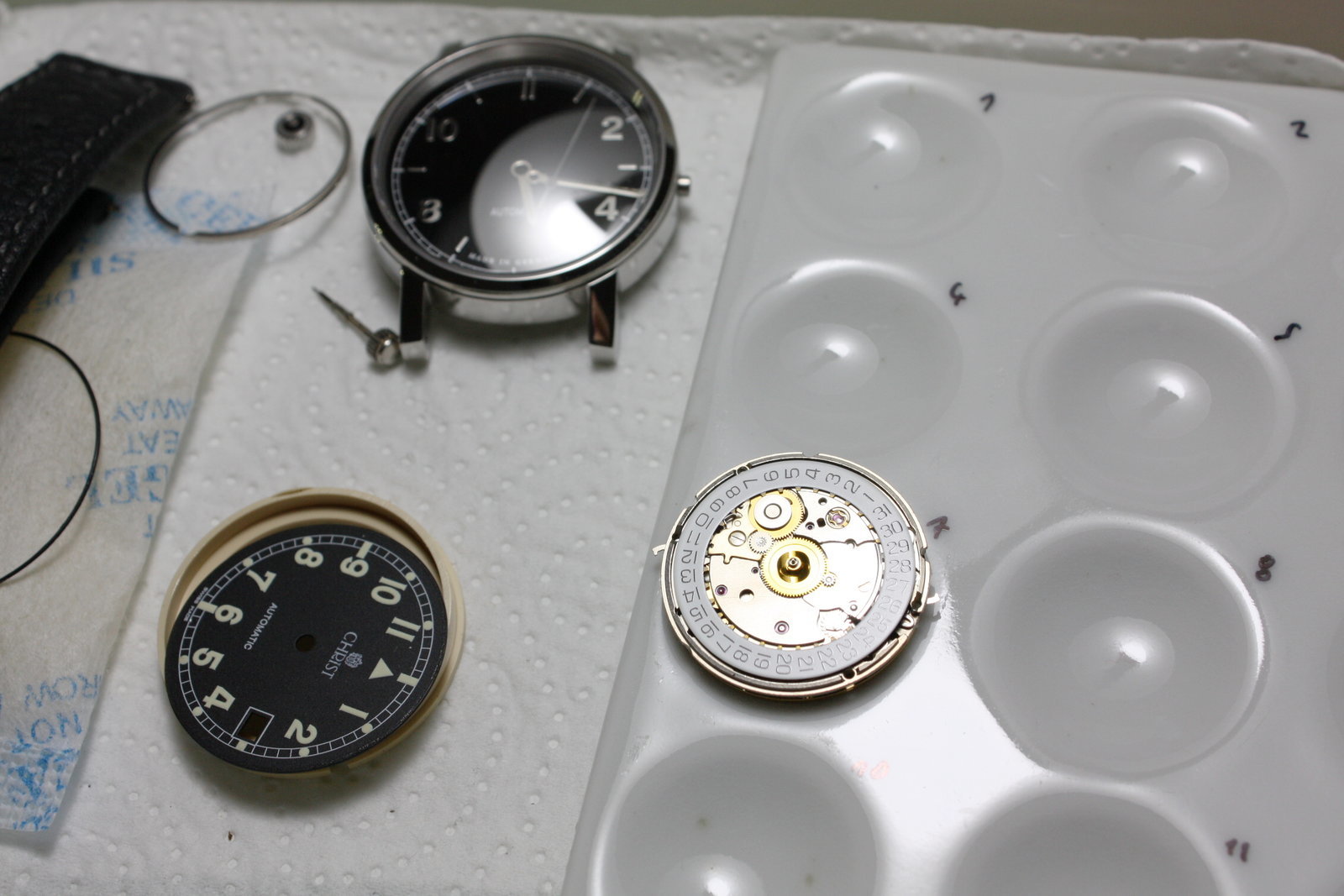 The movement was also in need of a revision.
Teardown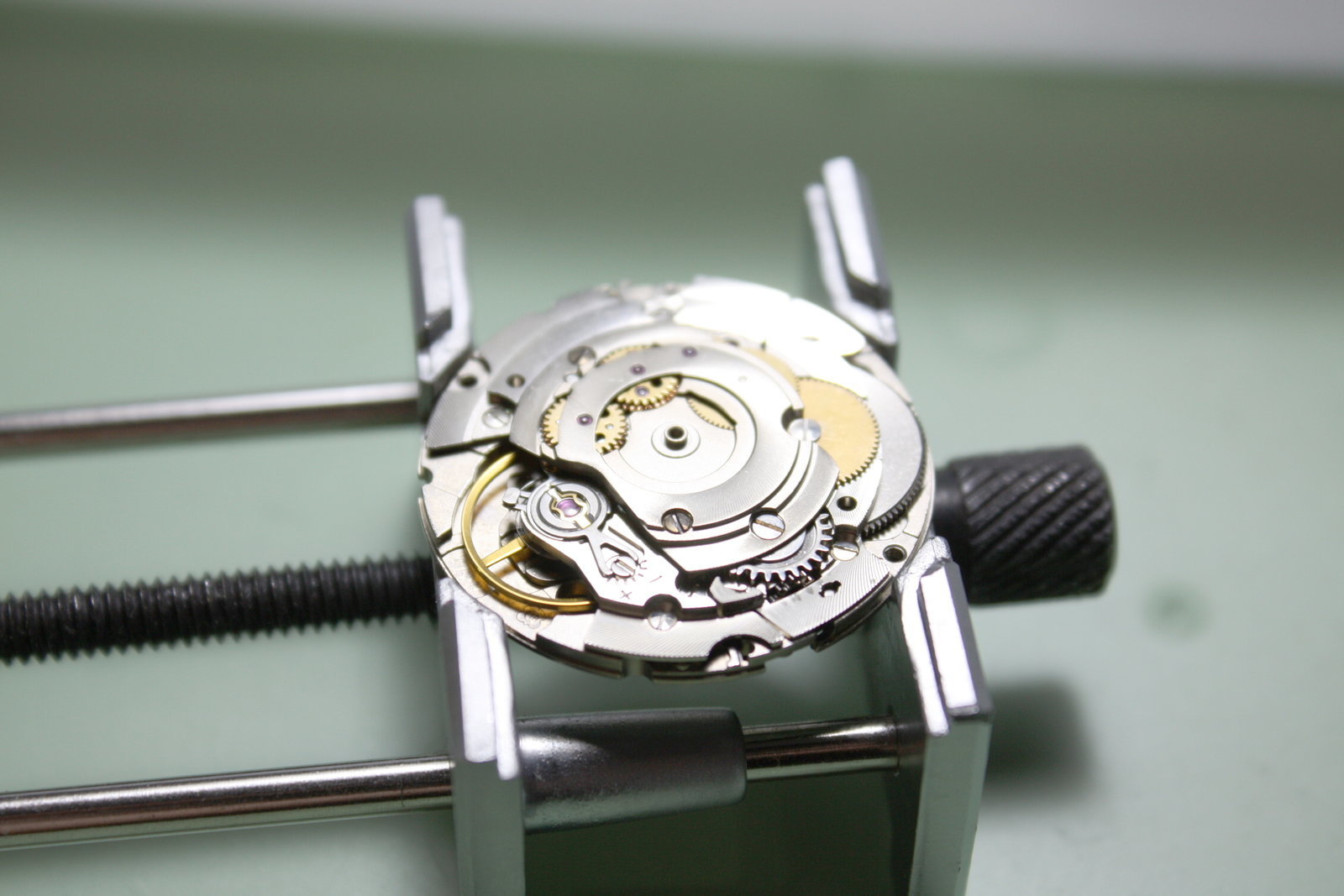 Ball-bearing rotor removed.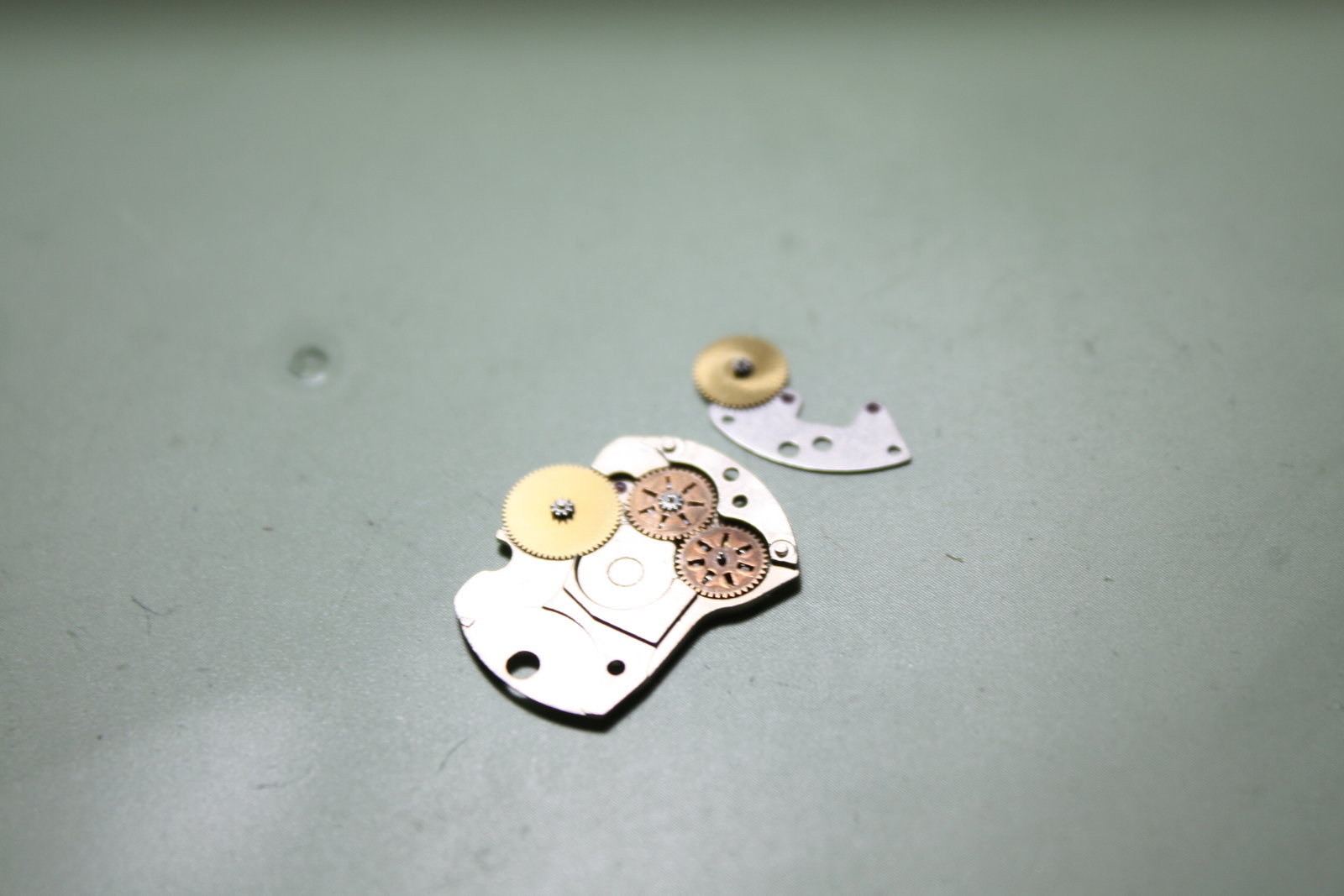 Underside of the automatic bridge.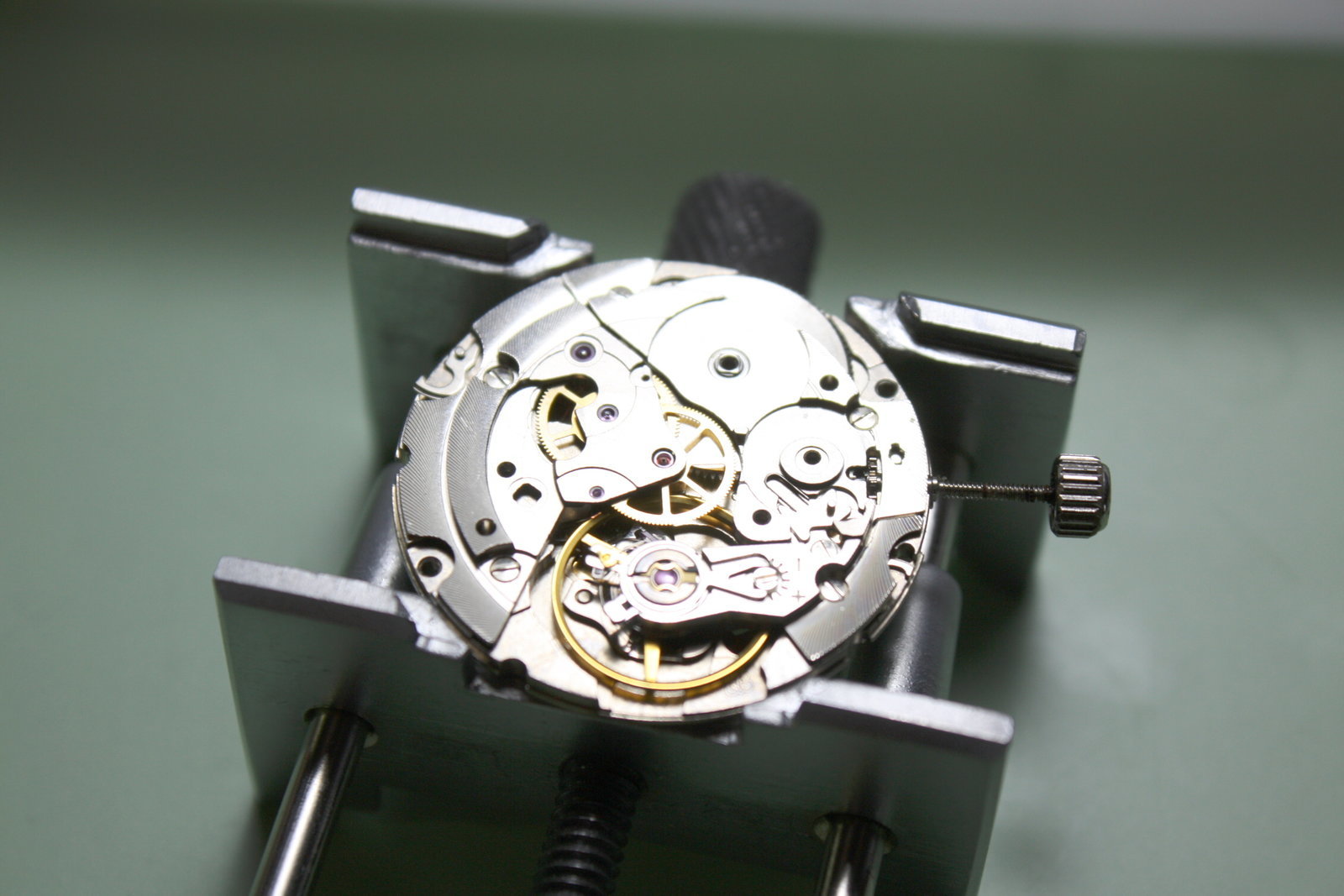 Automatic bridge removed.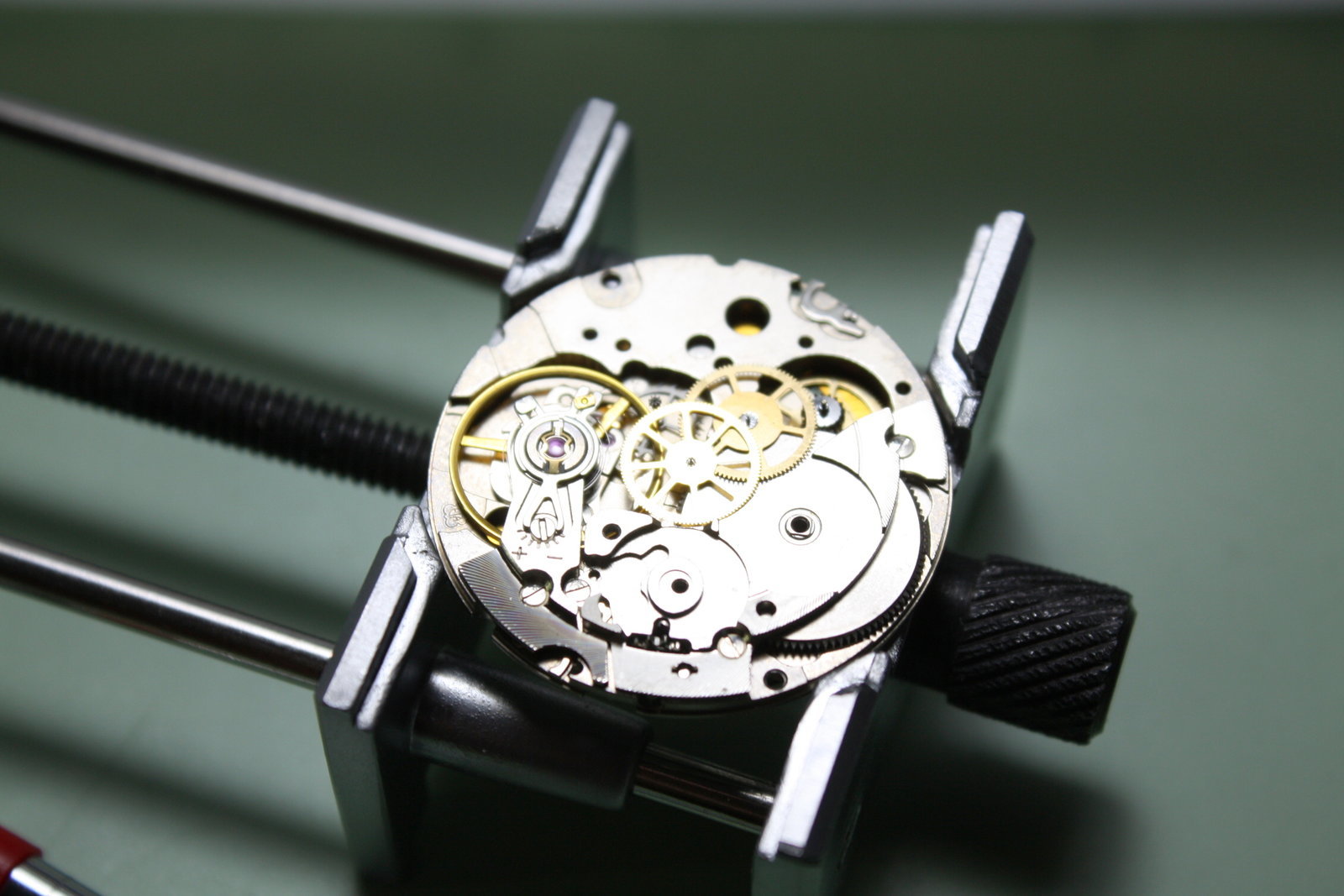 Wheel train bridge removed.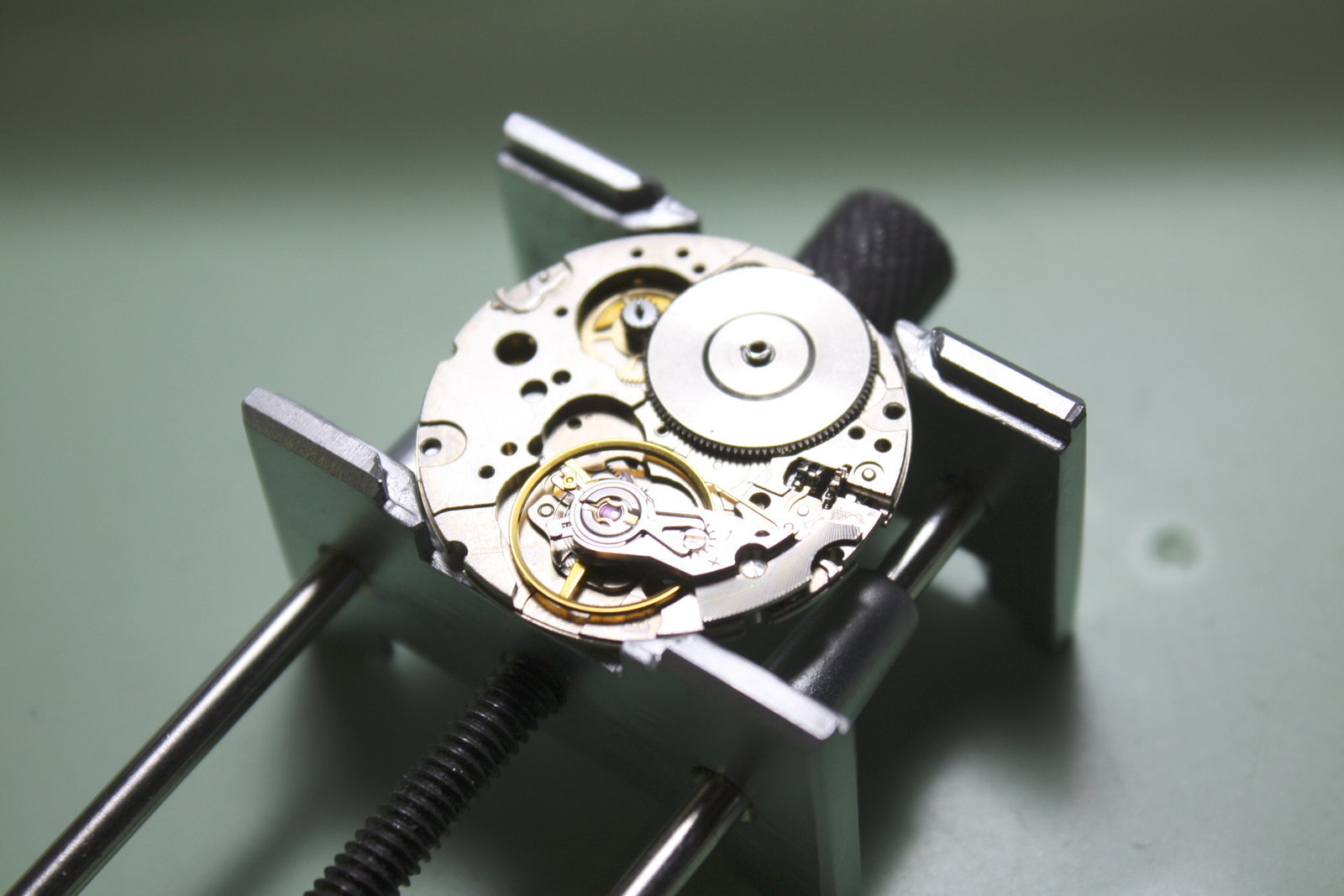 Mainspring barrel bridge removed.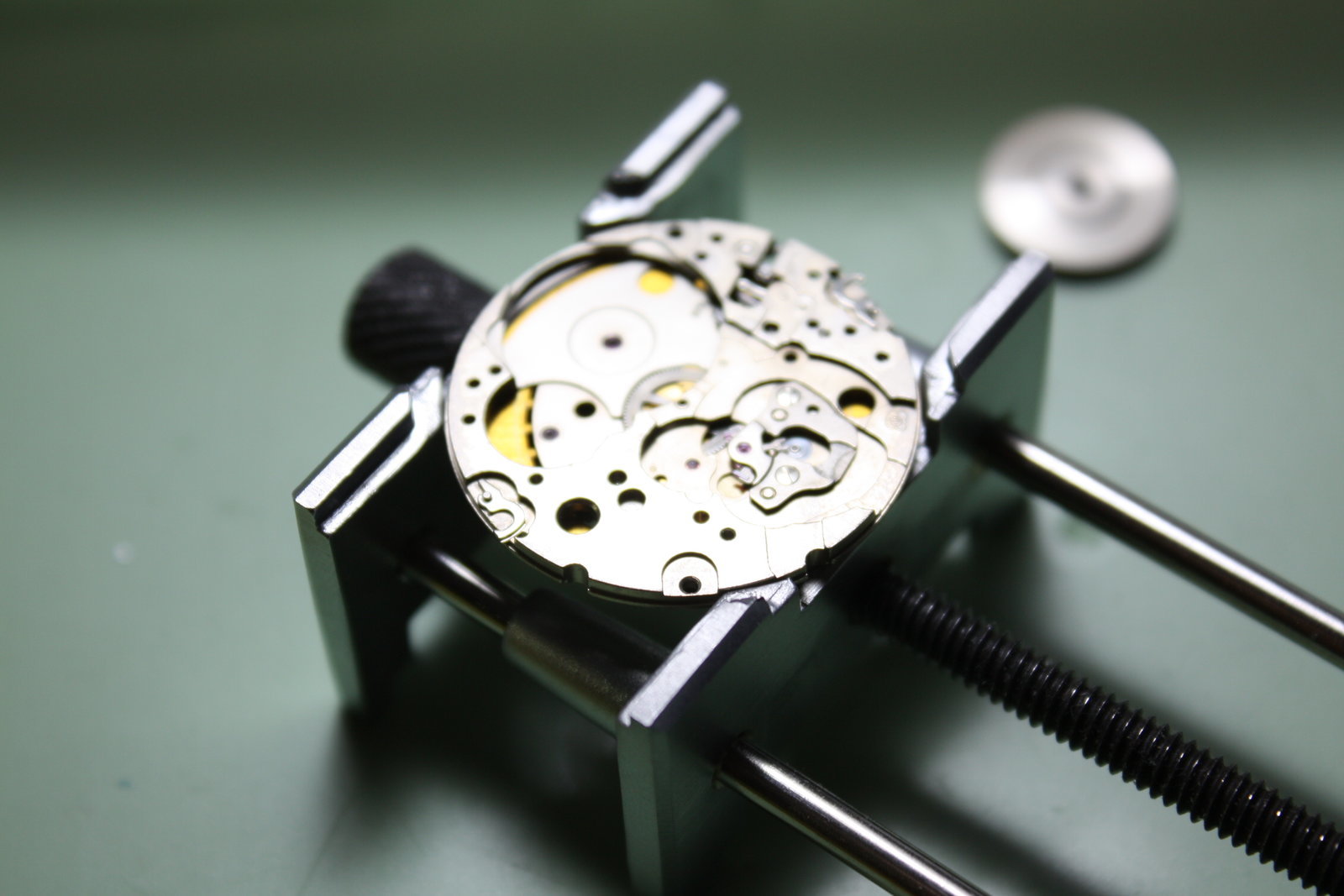 Balance removed, only the anchor and its bridge remain.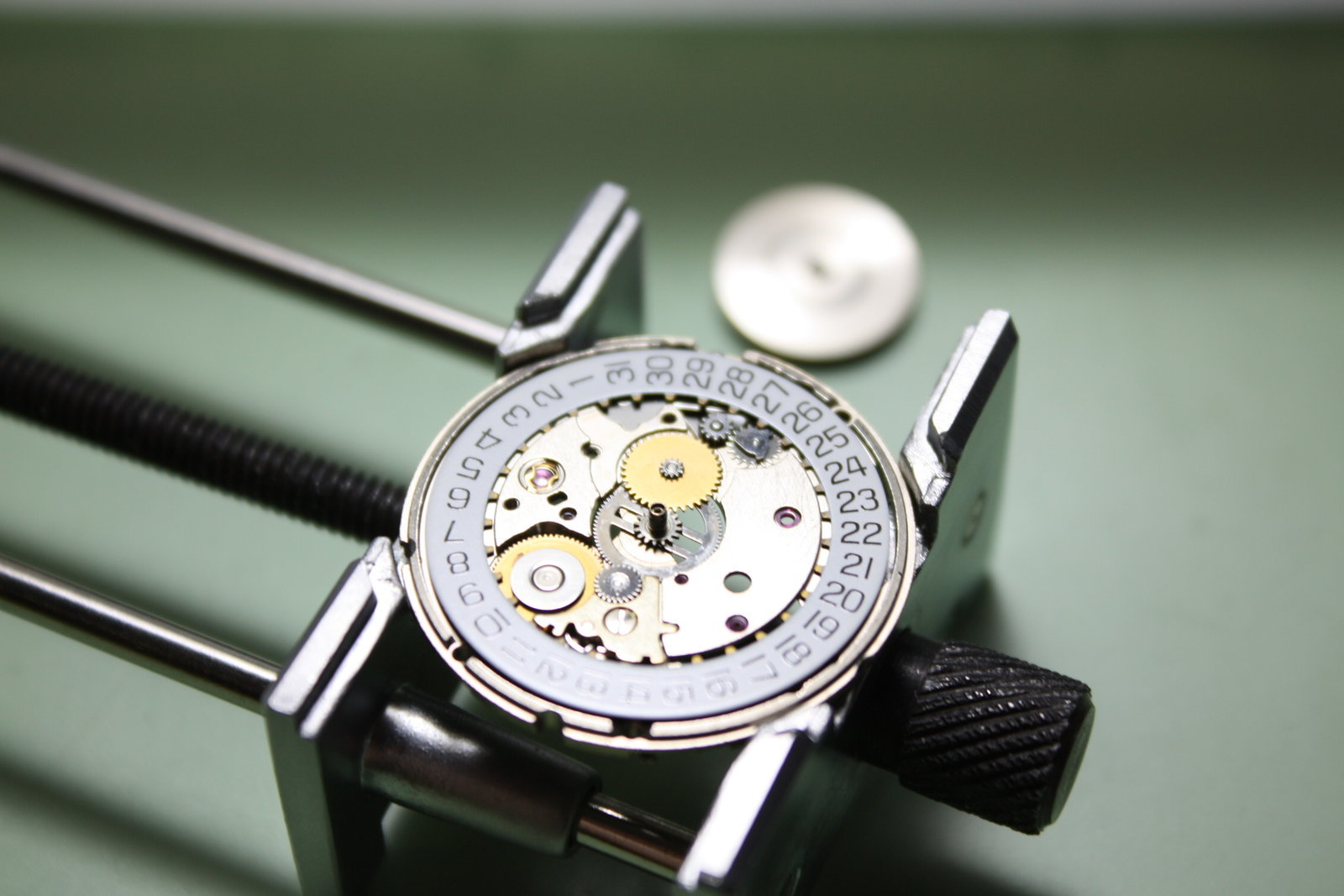 Dial side teardown, hour wheel already removed.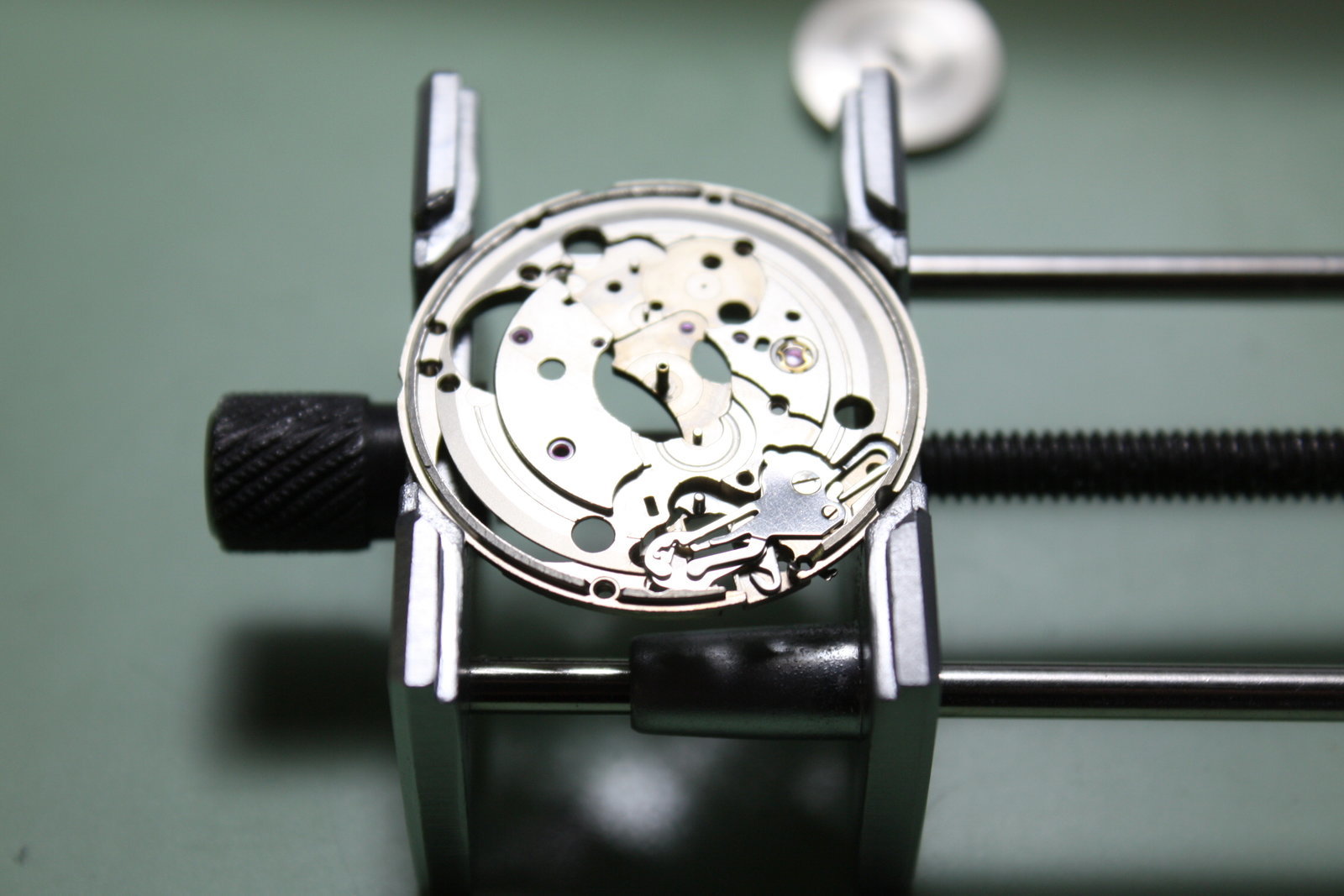 Date mechanism parts removed.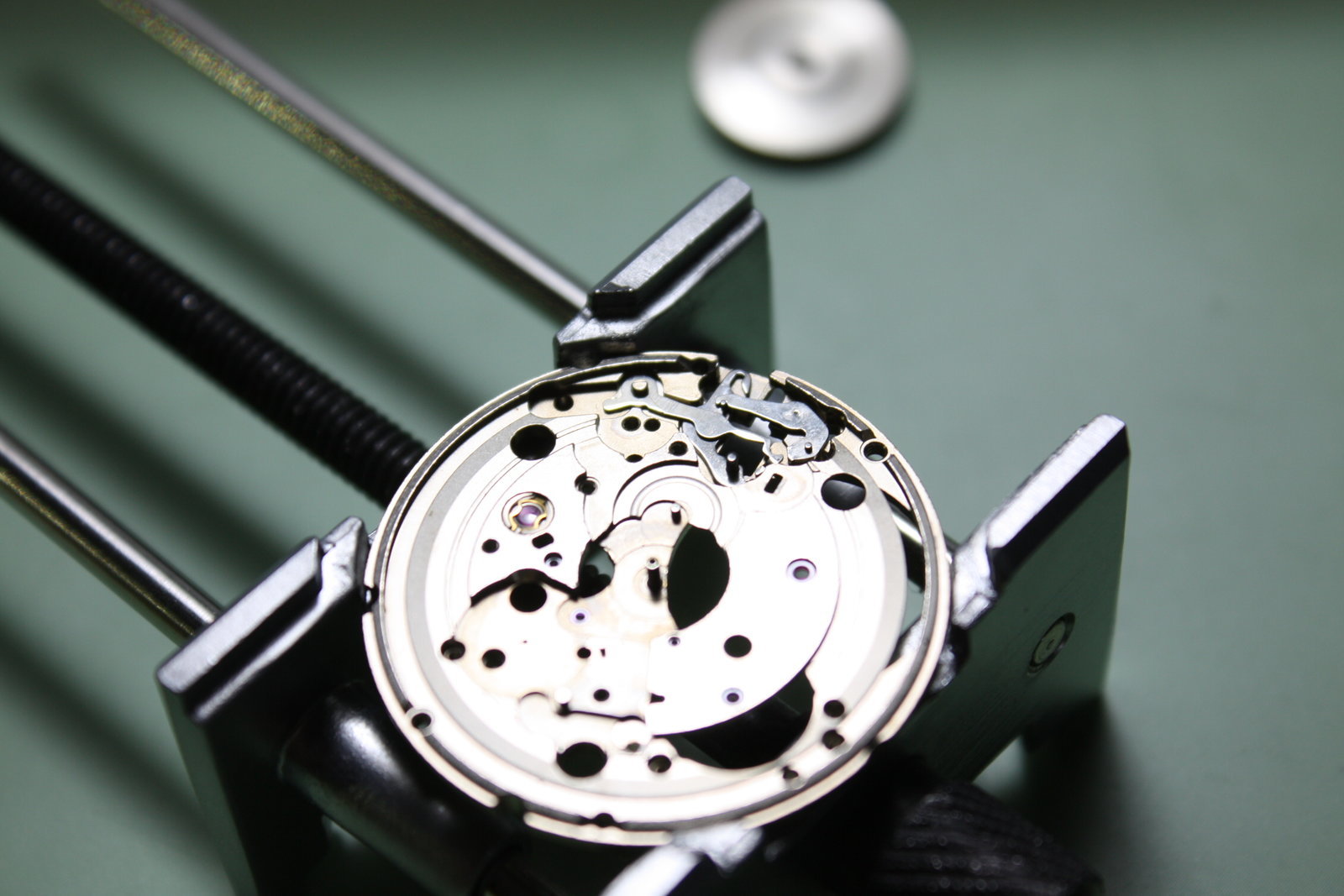 Some parts of the keyless works remaining...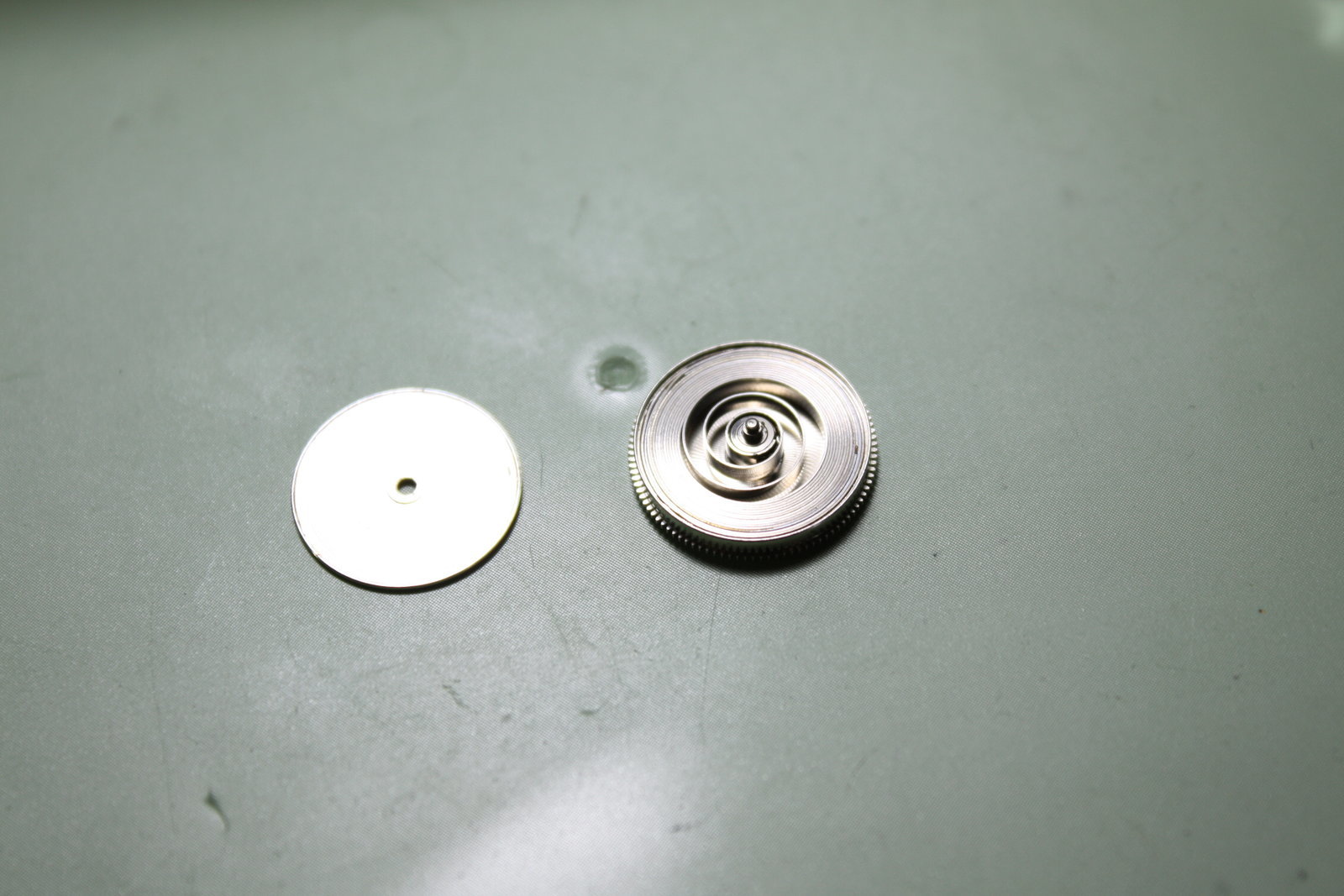 Inside the mainspring barrel.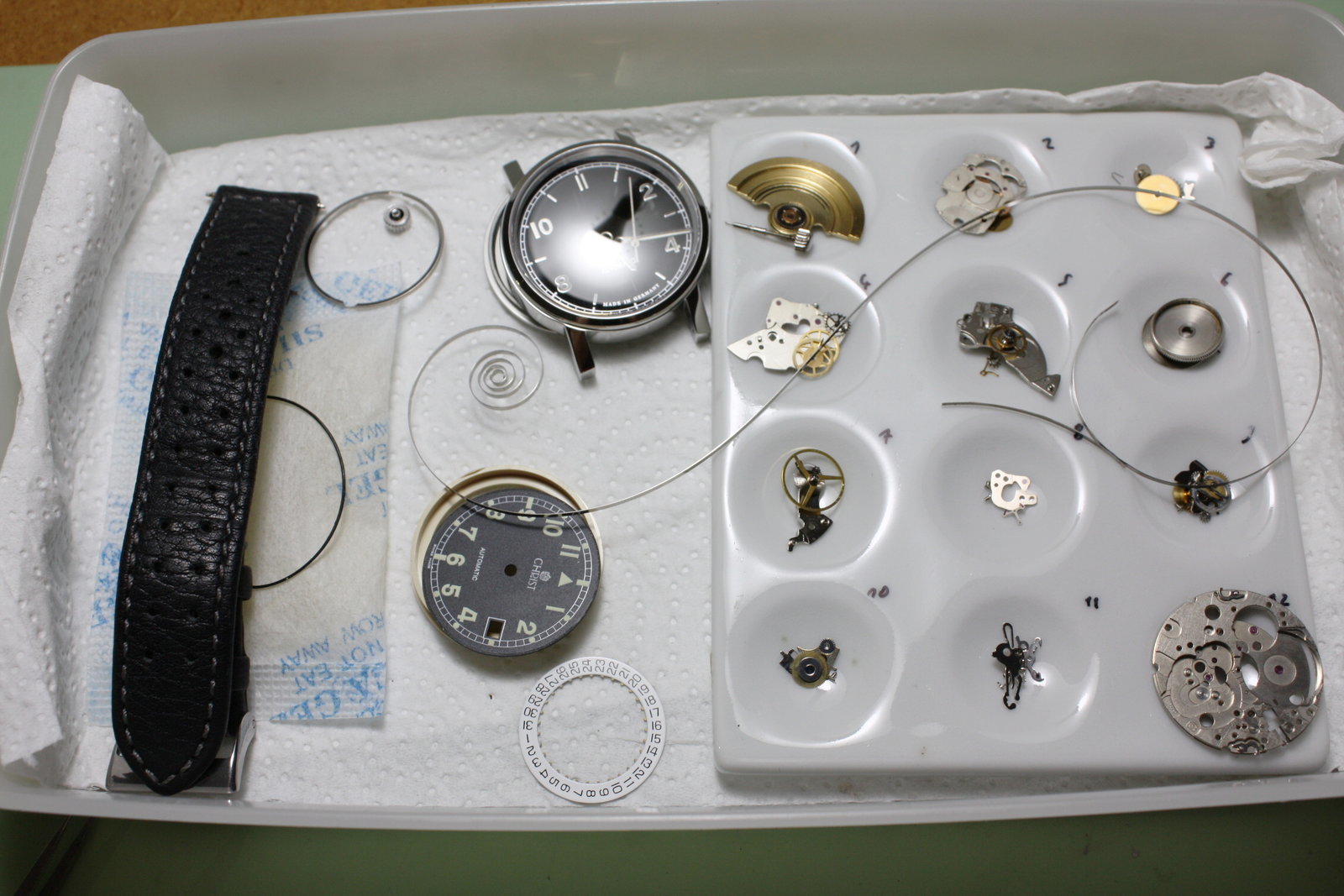 All the parts before cleaning.
Reassembly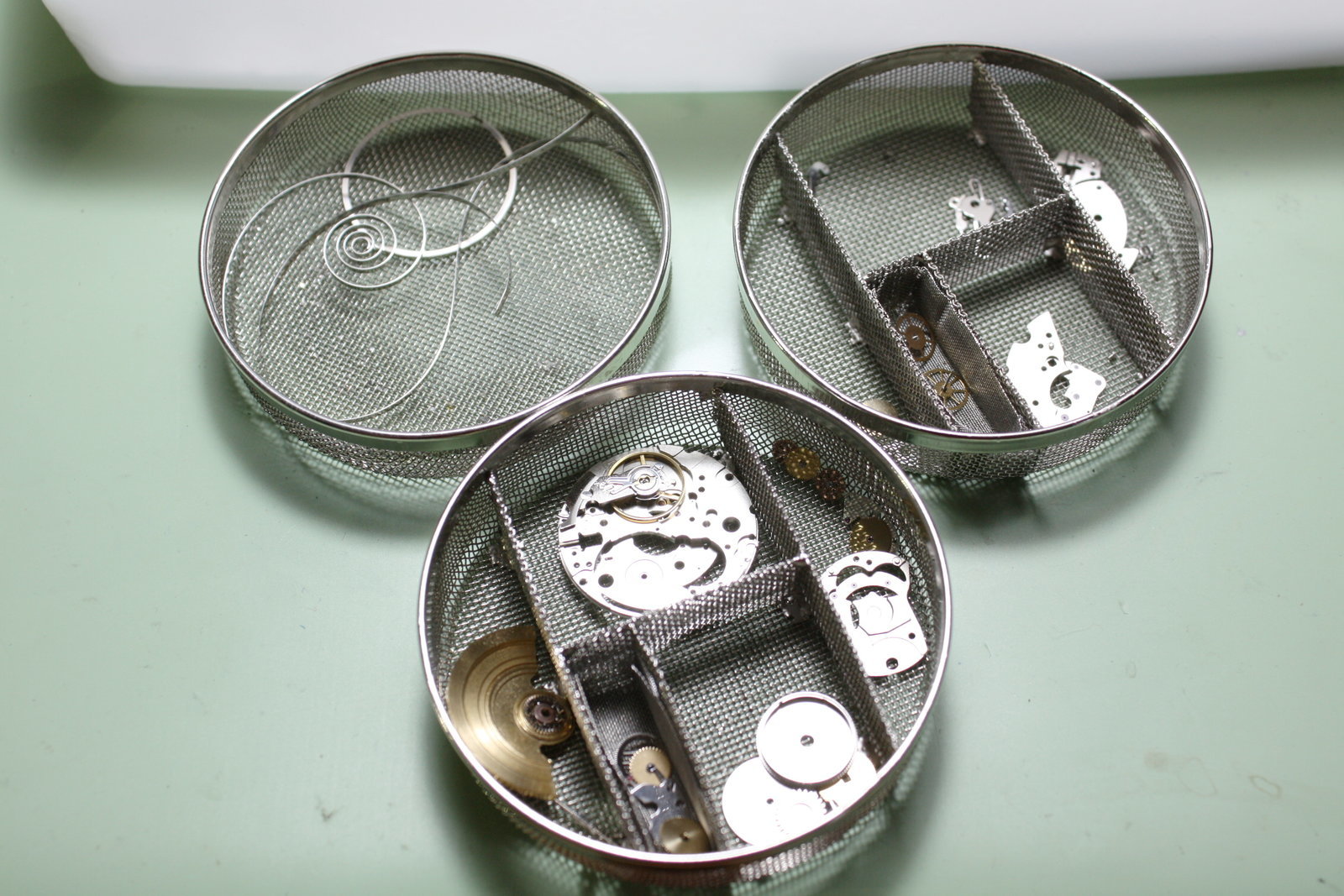 The movement after cleaning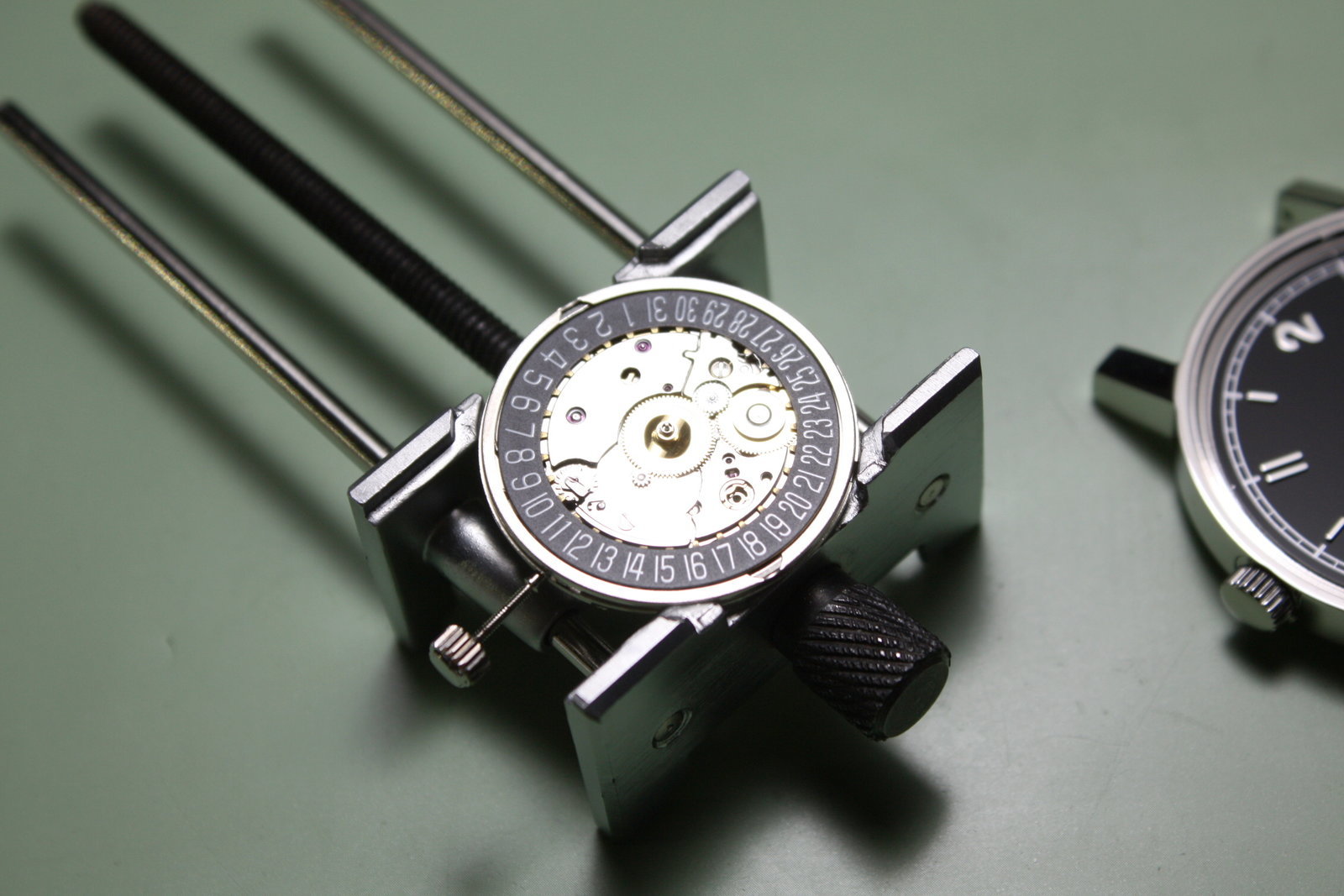 The new date disc on the reassembled watch movement.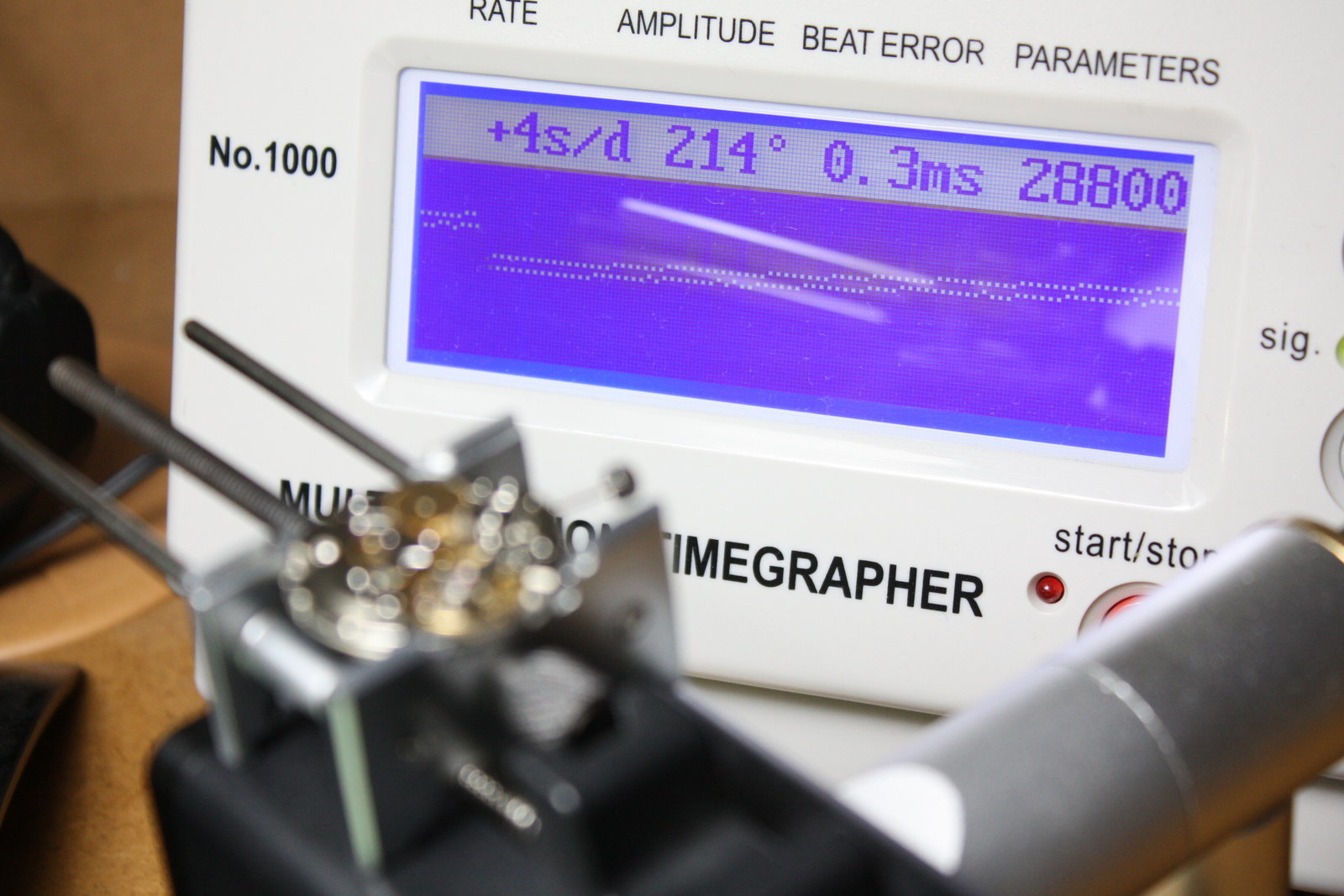 A first test on the timegrapher -> that looks good.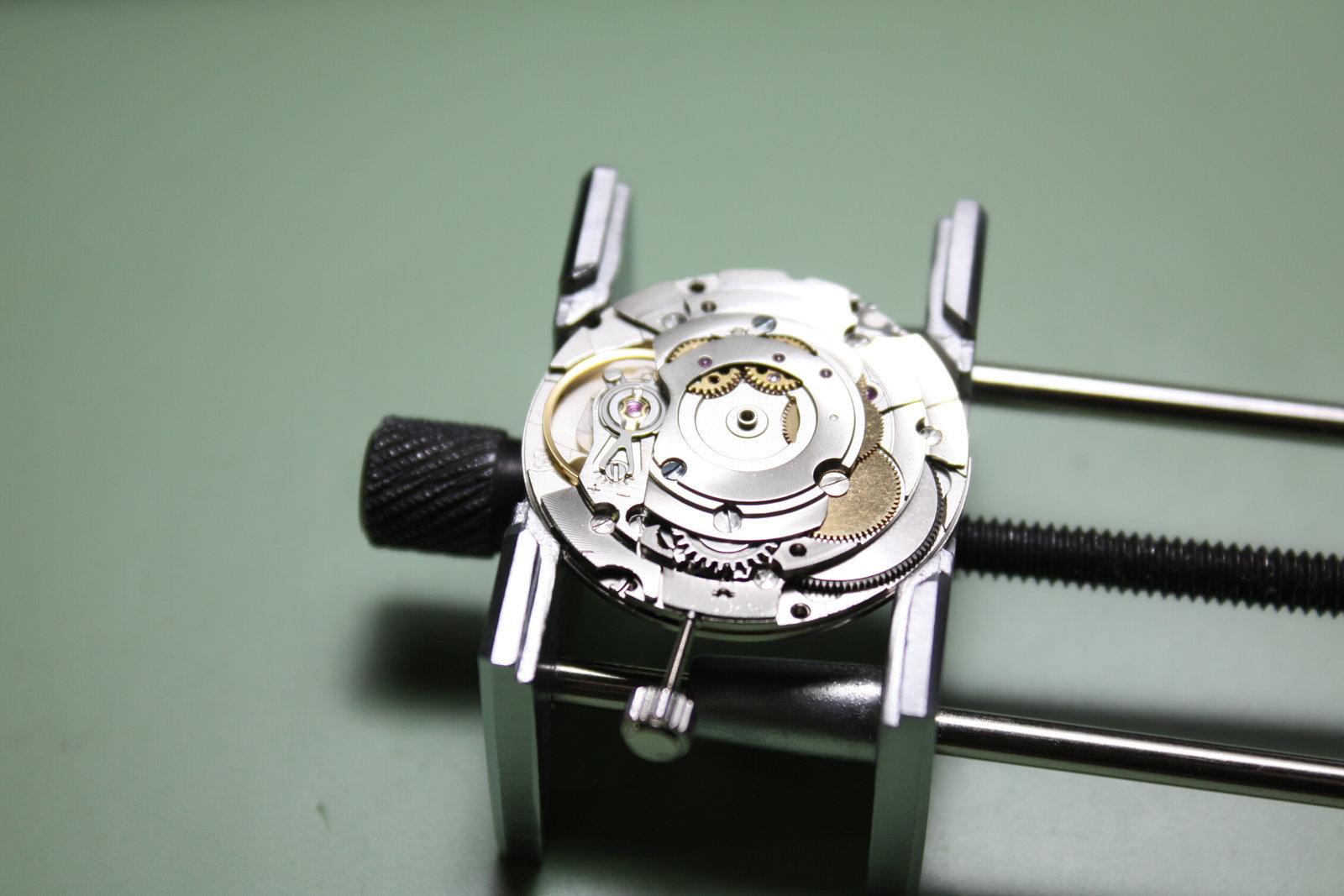 The balance swings at 28,800 bph - already quite fast for a mechanical movement.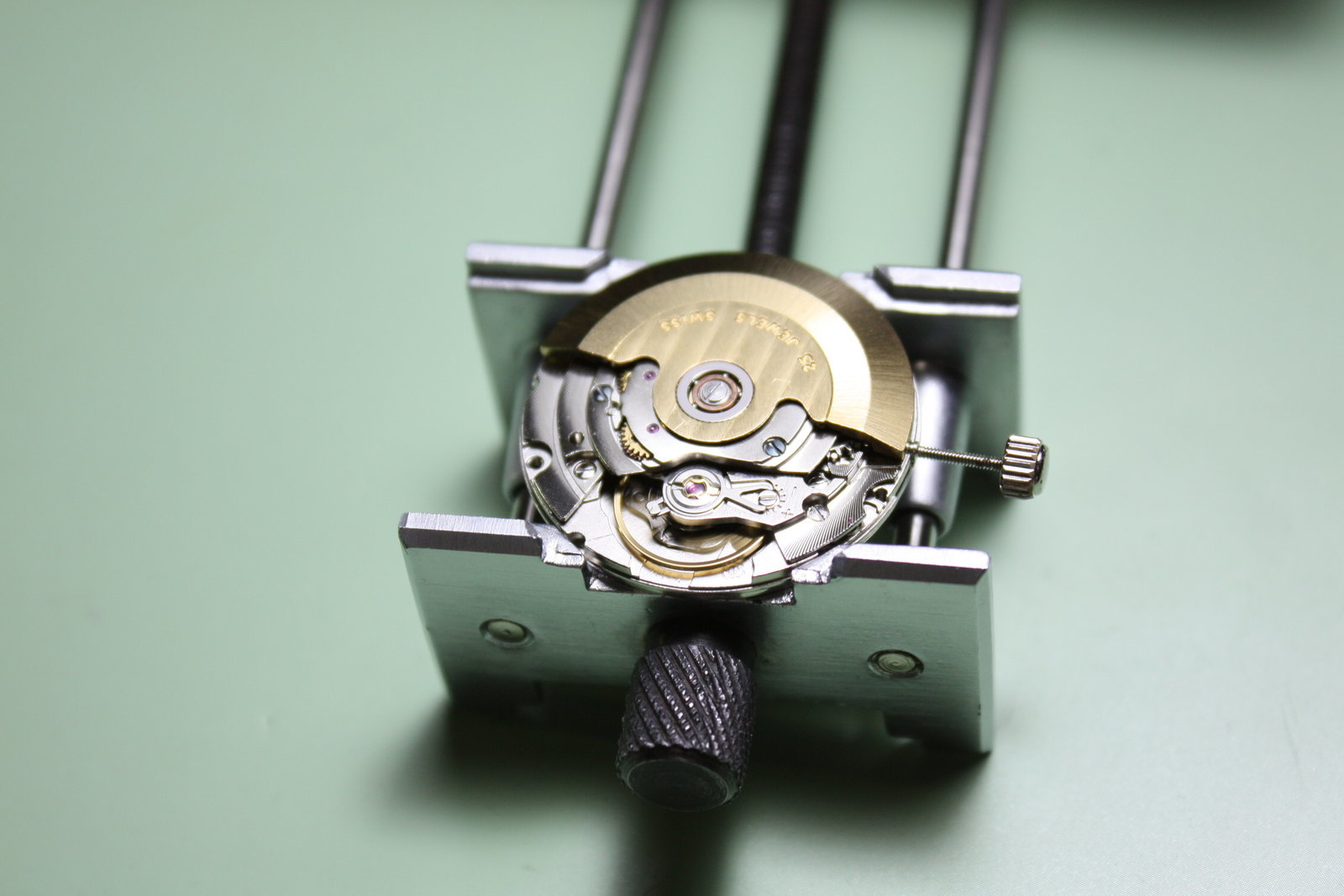 The finished movement. Time to encase it.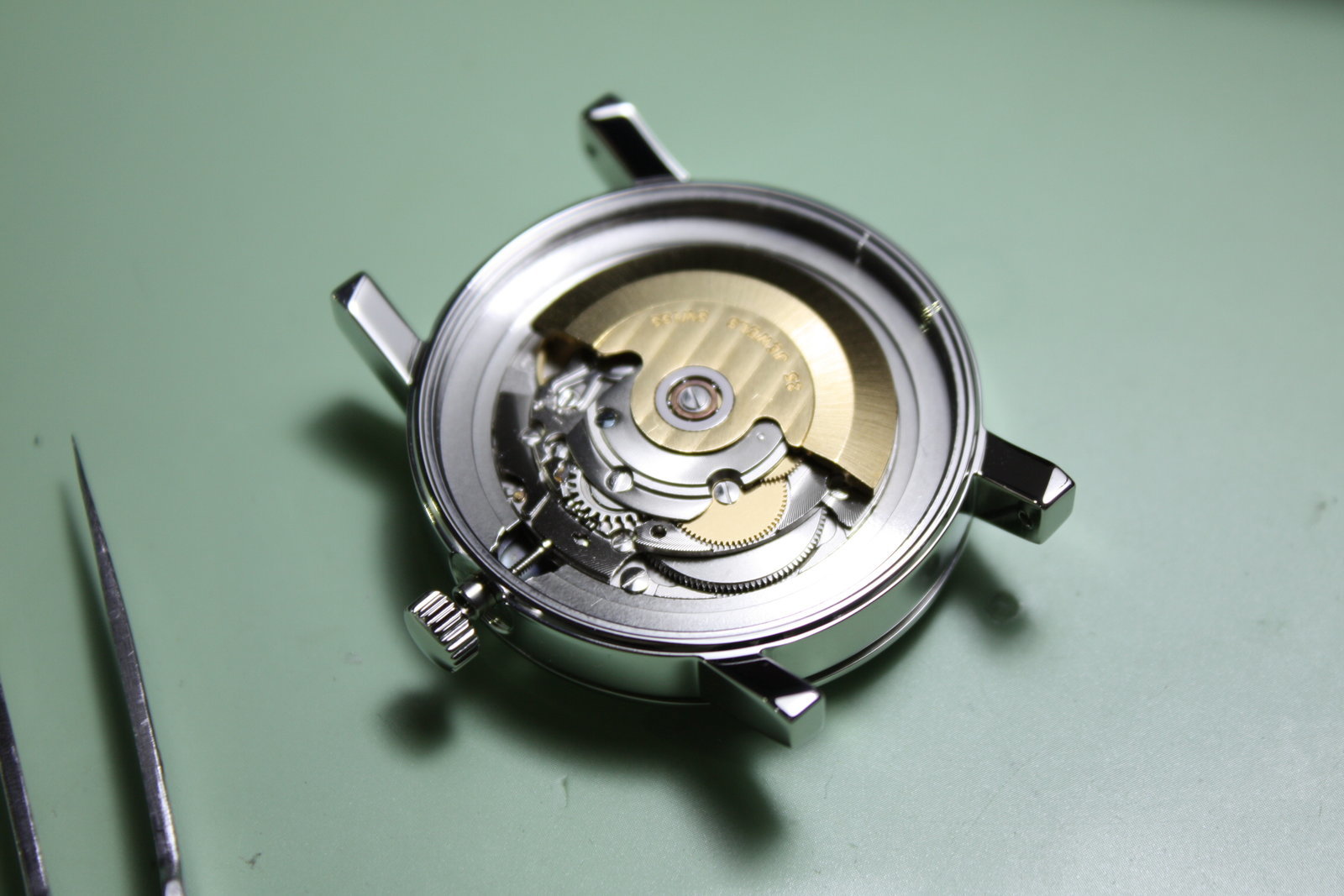 Fits perfectly,but then...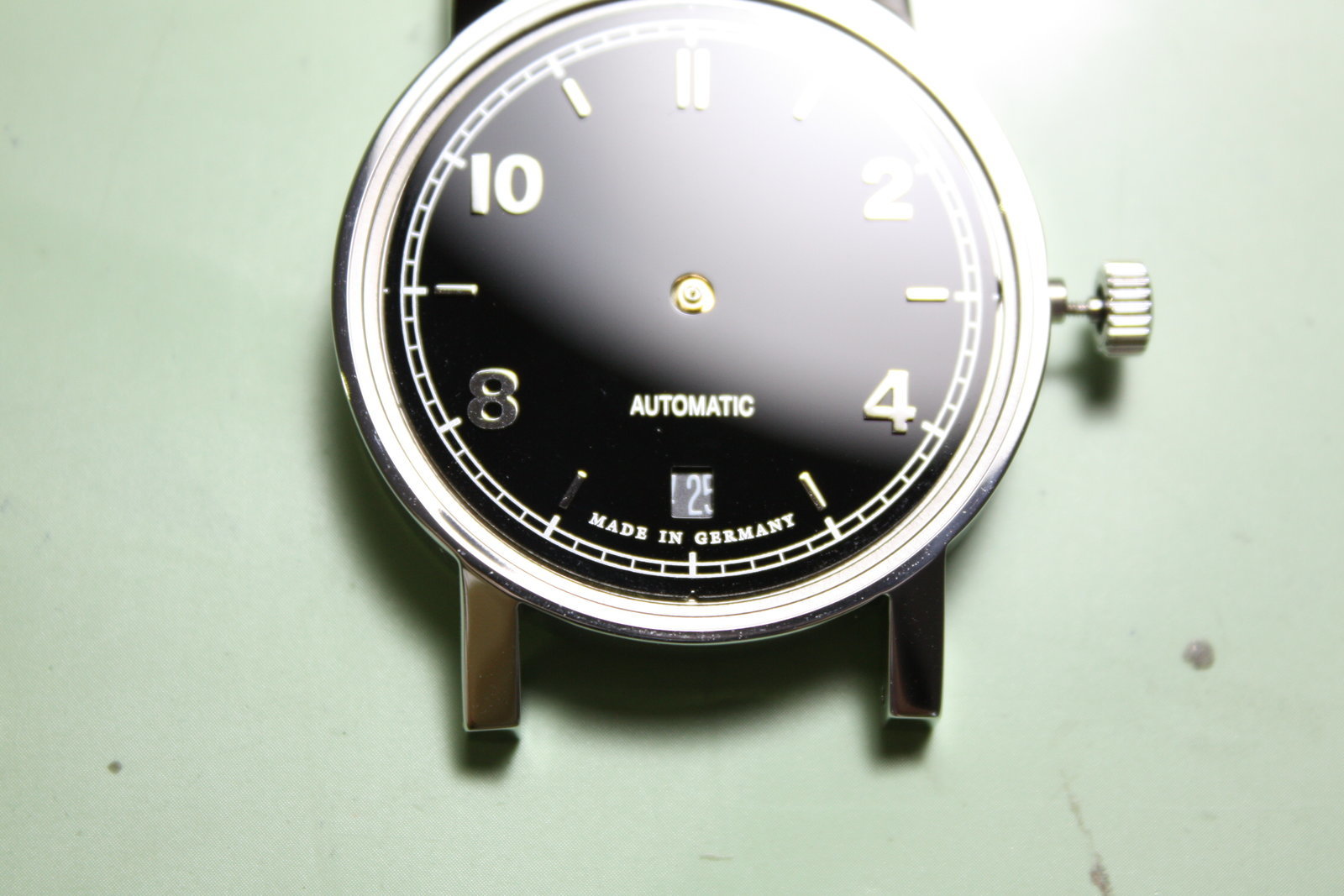 Duh...the date disc numbers don´t show up correctly...obviously this one is a misprint.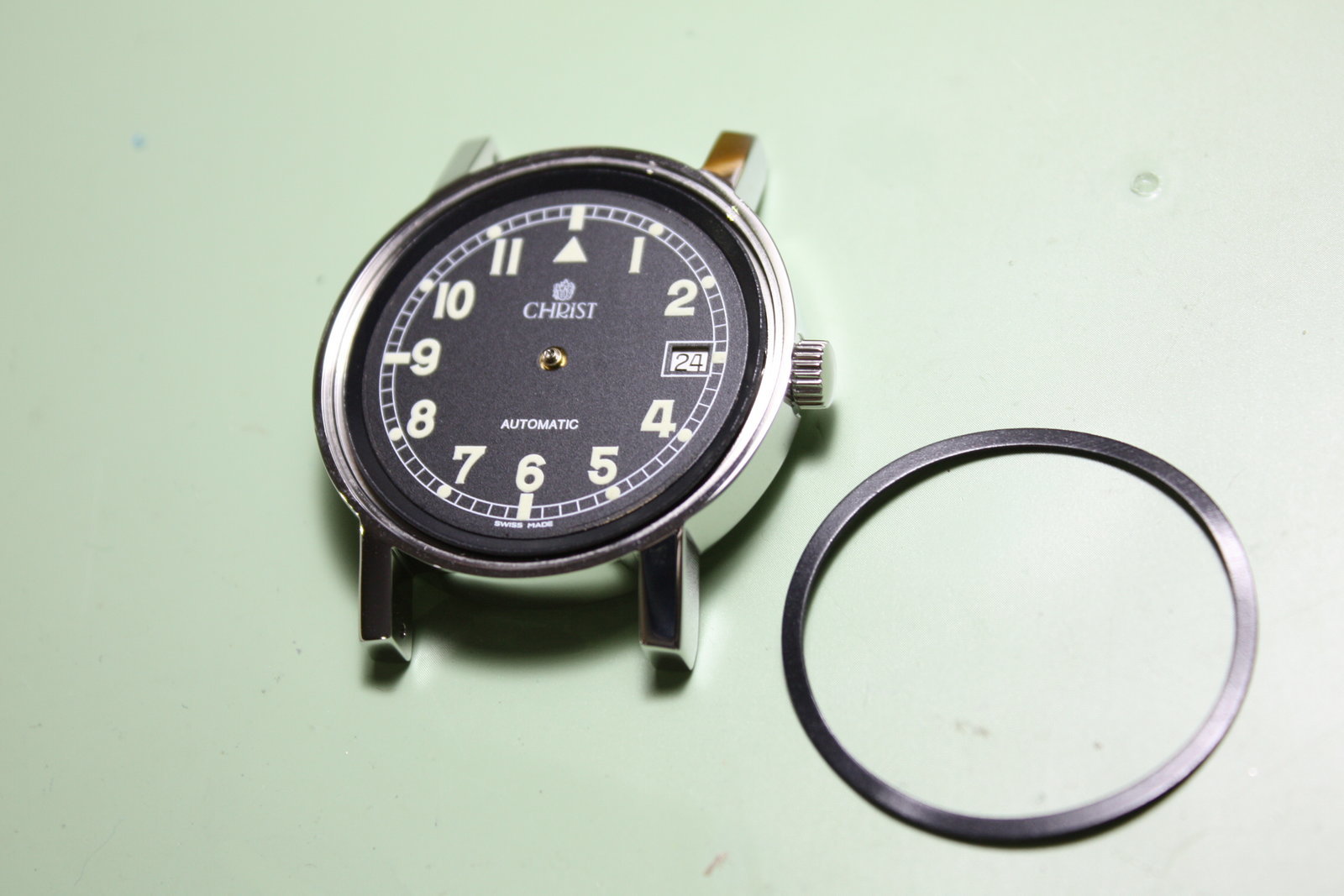 But I still have the old dial and date disc...the dial is actually a little too small for the bigger case, but a custom black o-ring around it should do the job...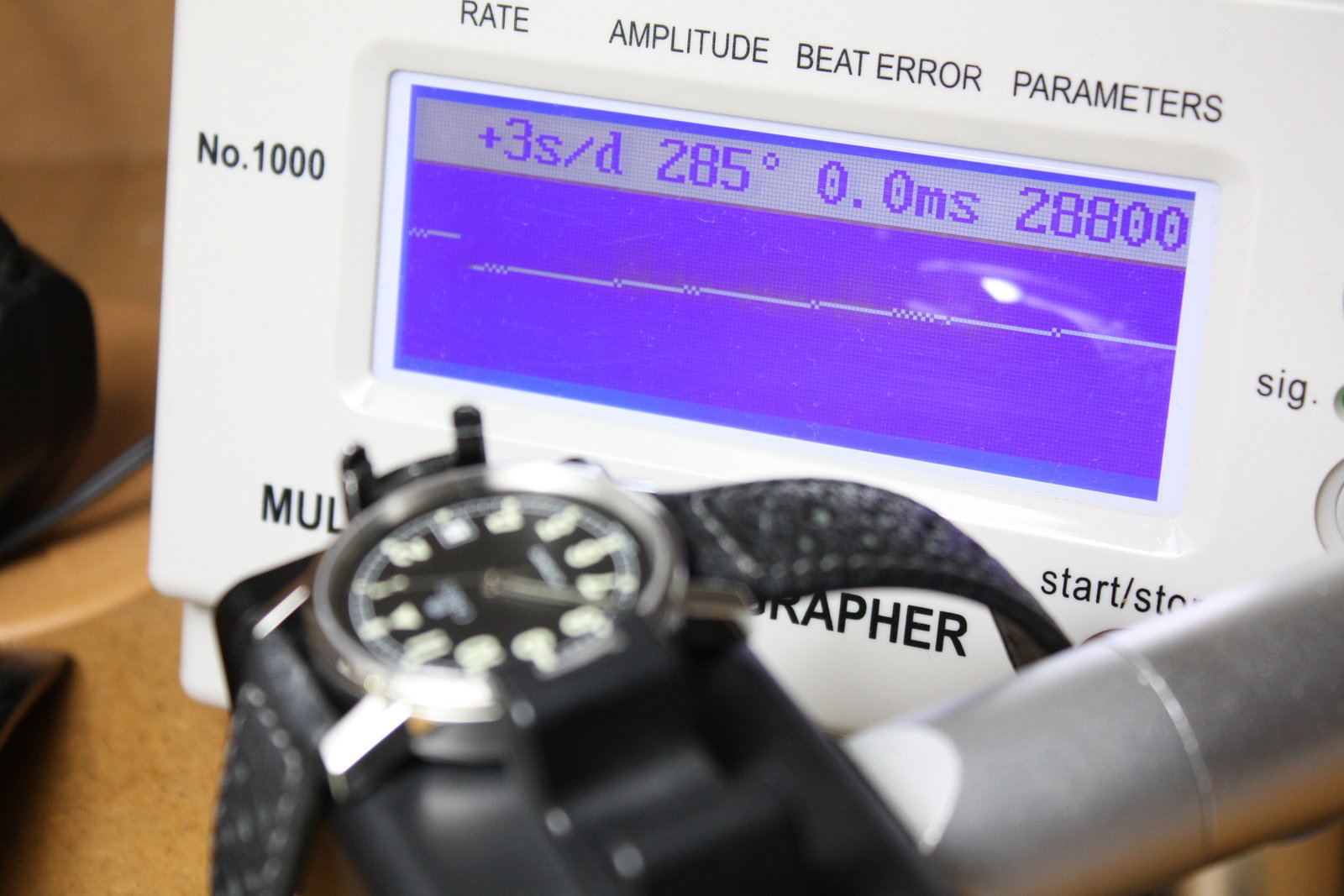 With some more power on the mainspring the beat and amplitude are excellent.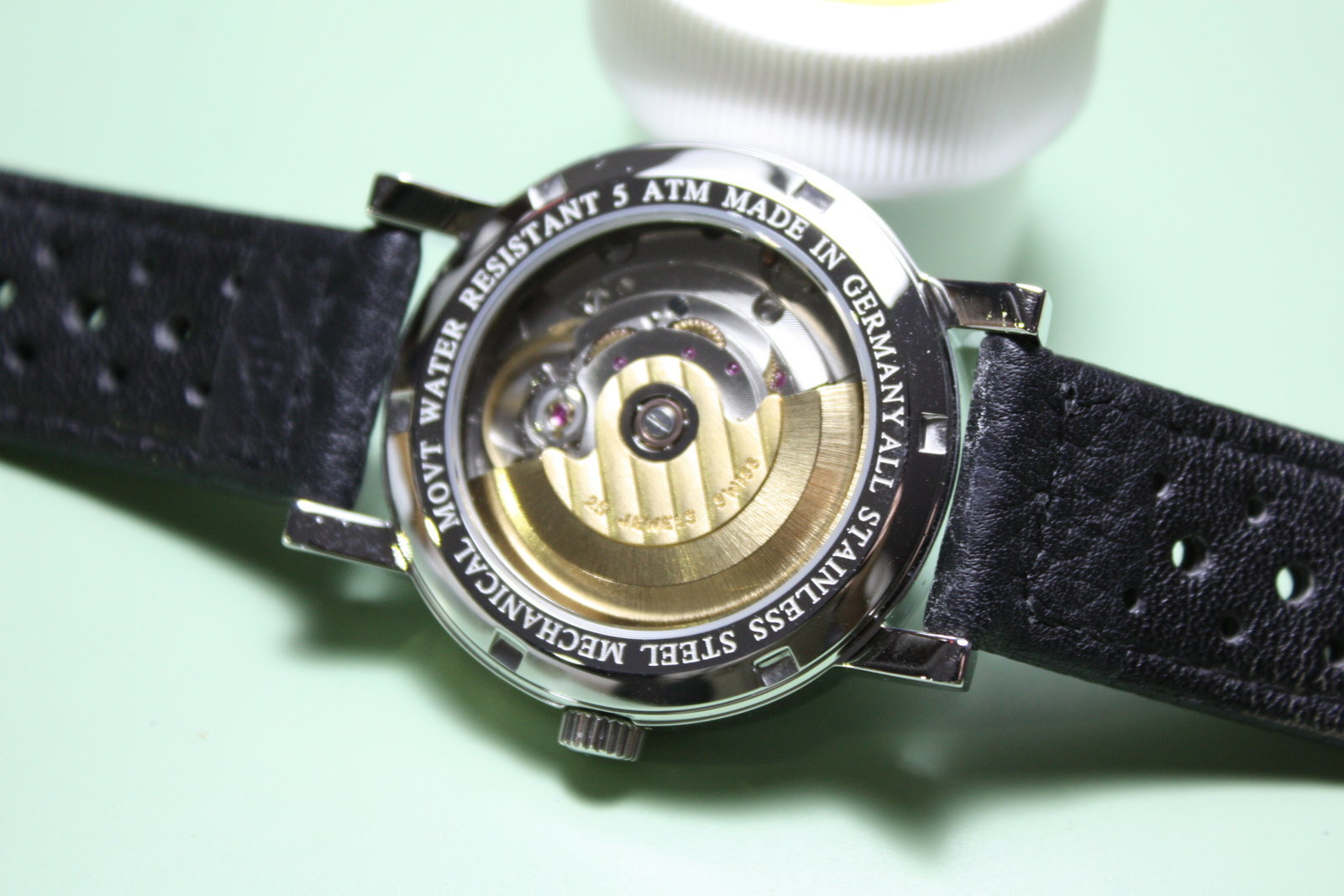 A movment that wants to be seen...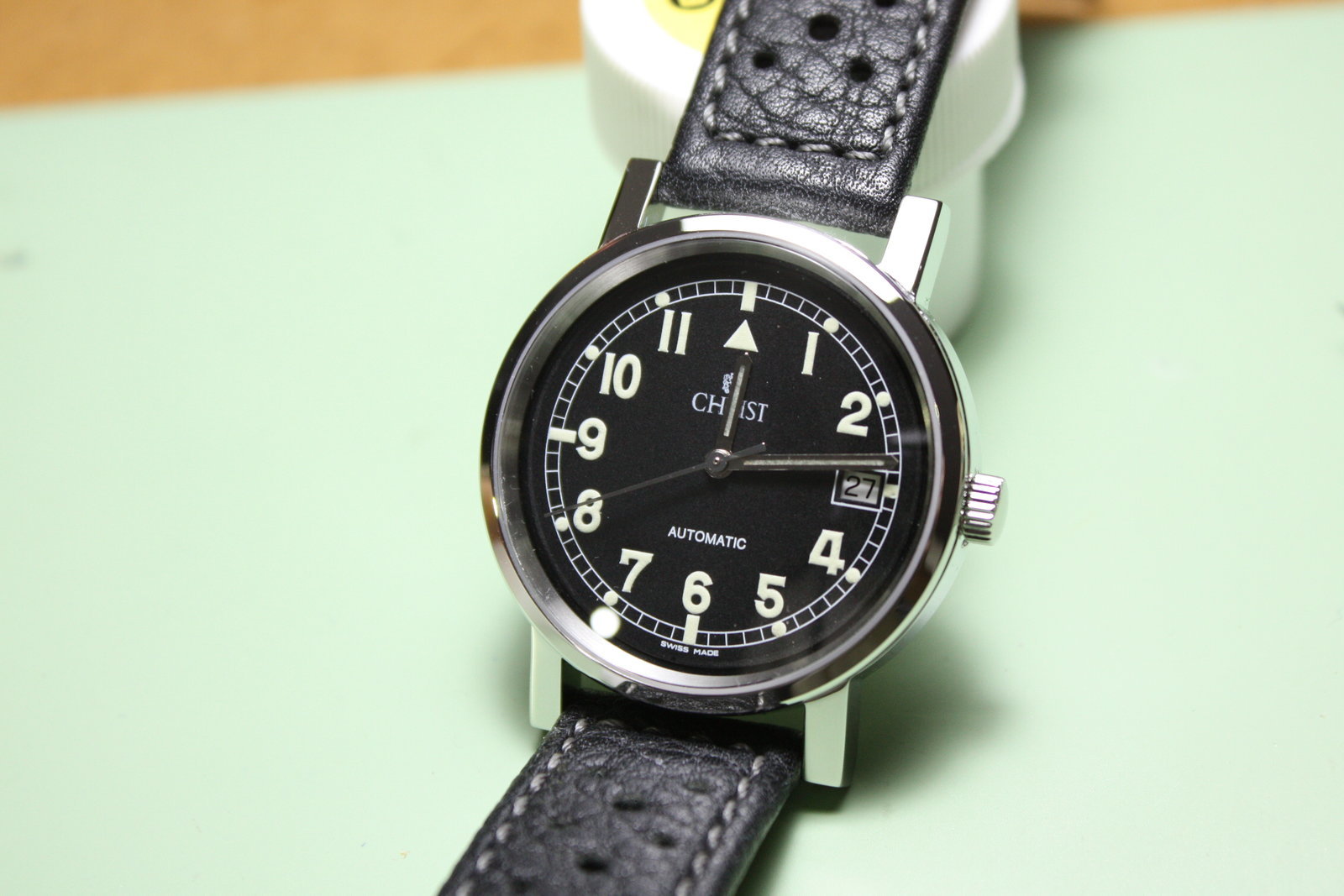 A final shot of the finished watch.
greetings noq2