In this blog entry I present you a Citizen C500-S016061 from 2009. It is yet another diver´s watch, although a much newer one compared to this classic LIP Nautic Ski. It did not need much rework except for a new battery and a basic cleanup of the case with renewal of the main gasket.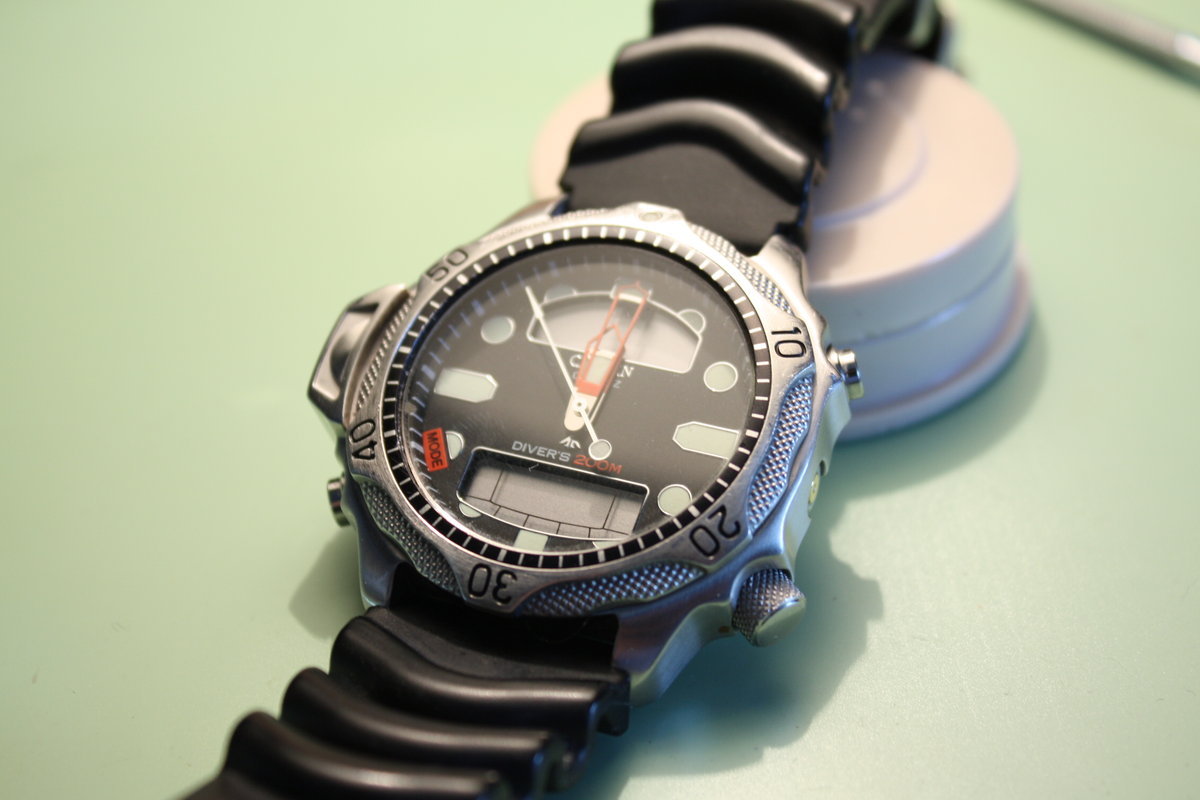 The first photo shows the watch as I got it.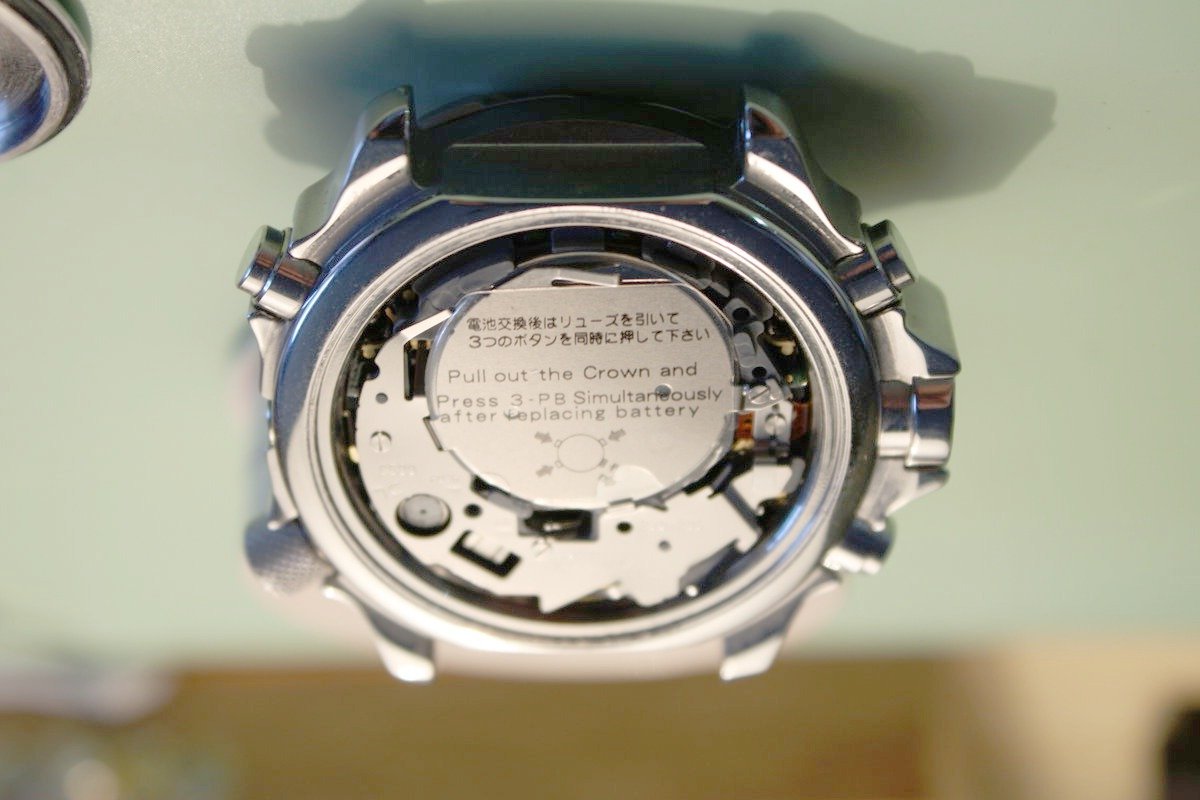 The battery is a 3-volts CR2016 standard type - to get the watch working as intended, the hints on the battery cover have to be read and understood !-)
Working again...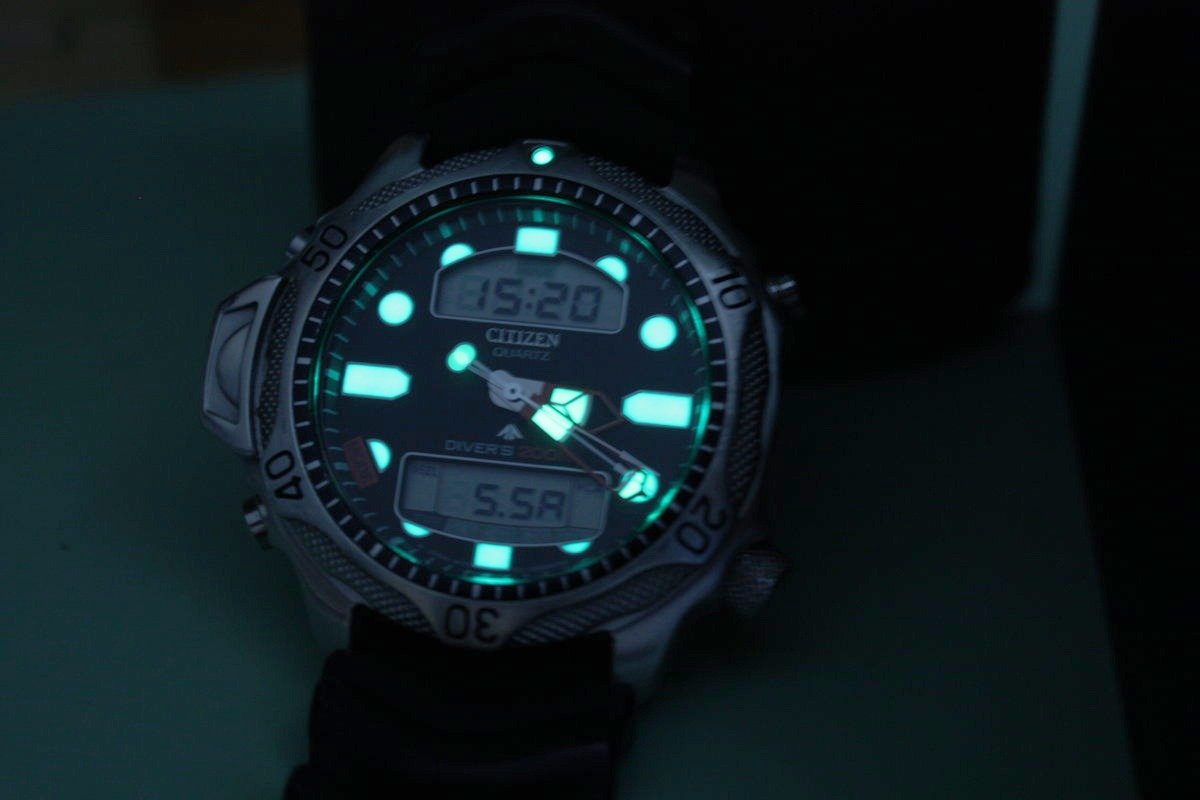 As with most watches intended for diving the hands and markers carry a significant amount of bright-glowing luminous paste.
greetings noq2